TLF Graphics increases profits with SEI Labelmaster
TLF invested in SEI Labelmaster to support their mission and better serve customers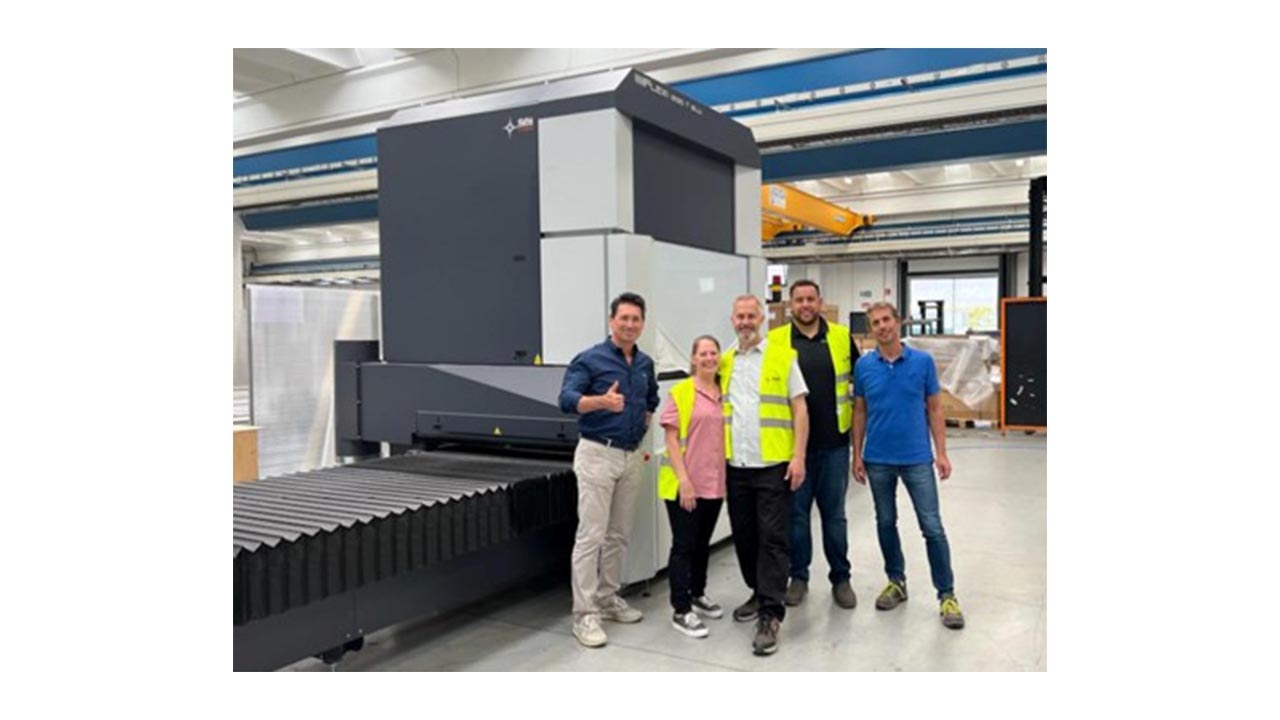 To support their mission and better serve customers, TLF invested in an SEI Laser Labelmaster from North American distributor Matik. Founded in 1980 and headquartered in Rochester, New York, TLF Graphics is a technologically diverse printing company specializing in product decorating for the food, beverage, cannabis, health and beauty markets. Providing short to medium runs and ecommerce ordering, the company's mission is to deliver exceptional speed and service.
Searching for new equipment to replace their existing laser system TLF president, Bob McJury, visited the SEI Laser and Matik booth at Labelexpo few years ago, where SEI's Labelmaster was being demonstrated live.
'Integrated on the backend of a digital press, our old laser was no longer being supported by the manufacturer,' said Adam Jarjourahill, VP of operations for TLF Graphics. 'When we first purchased the machine, it had a 1,000-watt laser. Shortly thereafter we had to change to a 400-watt laser to cut all our materials. Over just eight years, the laser control power was replaced twice. Many of the components were worn or damaged and couldn't be replaced. In addition to the ongoing repair costs, the laser performance and productivity had dropped by 30 to 35 percent, resulting in delayed shipments and lost profits.'
TLF picked SEI after a rigorous evaluation of Labelmaster and a dual-laser configuration competitor machine. The team from TLF was impressed by Labelmaster's ability to switch jobs and adjust settings on-the-fly. Labelmaster has a simulator that provides run speed information. Based on simulator data, a job can be altered, such as running with one versus two lasers to deliver even faster cutting speeds. The dual laser is inherently redundant, which avoids downtime if one laser requires service.

'We chose to go with SEI, because Labelmaster cutting speeds outperformed the competitor's laser in a side-by-side comparison,' said Jarjourahill. 'One of the field test cuts included a basic 17-inch rectangle. Labelmaster ran at 295 feet per minute, while the competitive laser ran it at 87 feet per minute. Additionally, Labelmaster can cut a wider range of materials, including reflective substrates that were not compatible with our old laser cutting system.'
Labelmaster delivers digital finishing, including rapid setup and on-the-fly changeovers and cutting without the need for tooling and die inventory. In addition, because there are no dies, Labelmaster greatly reduces finishing make-ready time. Other advantages of Labelmaster include:
Delivery of short- to large-run orders

Design flexibility

Accuracy

Expanded materials processing capabilities, such as PET, PP/BOPP and paper

Roll-to-roll, roll-to-sheet and roll-to-sticker capabilities

Web speed of 330 feet per minute (100 meters per minute)

Web widths up to 14 inches (350 mm)

Roll diameters up to 24 inches (610 mm) or 40 inches (1,000 mm)

Modular design for expanding future capabilities
Once TLF made the decision to purchase Labelmaster, SEI invited their operators to visit for a training session. 'Both operators said it was intuitive to operate,' said Jarjourahill. 'It's going to deliver ten times the productivity of our old laser system.'
'We have a substantial fleet of digital presses that can print very fast,' said McJury. 'The bottleneck in finishing required a lot of overtime. Margins in the printing business are thin. We can't afford to lose a shift due to downtime for equipment repairs. We had to come up to speed with our finishing equipment. Labelmaster is an important tool to deliver speed and service. Eliminating overtime for finishing will be a big savings with improved productivity and cost reduction.
The new SEI laser will open new opportunities to TLF. For example, a recent quote request came in for 25 different labels in small quantities. Finishing that job without Labelmaster would require $4,000 in dies. TLF can now promise no films, no plates and no dies with a complete digital process from the order entry through shipping.
Stay up to date
Subscribe to the free Label News newsletter and receive the latest content every week. We'll never share your email address.