Industrial Inkjet Ltd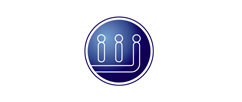 Headquarters
Unit 3, Meridian, Buckingway Business Park, Swavesey, Cambridgeshire, CB24 4AE, United Kingdom
Sector(s)

Flexible packaging
Folding cartons
Labels
About
We are leading experts in industrial inkjet design and technology.
Based near Cambridge, UK, we are the official sales and technical support centre for Konica Minolta industrial inkjet.
Our team has extensive knowledge of the global industrial inkjet market , each with an average of 15 years experience in product design, manufacturing, sales and technical support for companies such as Domino, Elmjet, Videojet, Xaar and Xennia.
We can provide complete solutions for the successful design and implementation of inkjet technology and are happy to advise on any aspect of the use of inkjet technology in industrial applications.
We do not just 'consult' - we fix your problem.