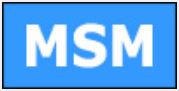 Headquarters
Stanhope House, 9 Carlton Lane, , Helmsley, York, North Yorkshire, YO62 5HB, United Kingdom
About
MSM is a specialist company, supplying surplus labelling, packaging and standard printing material mainly to the international markets. The company was formed over +25 years ago, initially to deal only in self adhesive material for export and has since expanded into sourcing and supplying not only material for the labelling market but also the packaging and other paper related industries worldwide.
Products
A. Surplus Paper/Film Labelling Products plus Packaging and Standard printing material.
Surplus material includes offcuts, cancelled orders, slightly off technical specification products, excess productions, stock lots etc.
Material could be,
Self-Adhesive products
Tag and ticket products
Hot stamping foil
Release (backing) paper/ film
Visual communication products (PVC/Vinyl)
Standard paper/ film products
Thermal/ carbonless paper products
Tapes
Shrink wrap/ Shrink sleeve products
Other filmic (packaging) products
Inks
Printing machine spares
B. Fabric Label printing products including:
Garment material
Mattress material
Carpet material
Self-Adhesive material
Heat Seal material
Non Fray material
Digital material
C. Source and Supply:
If you are wanting a particular product, A grade or otherwise, please contact us and we will endeavour through our worldwide contacts to find it for you.  
This could also apply to label printing machines and auxicillary equipment.