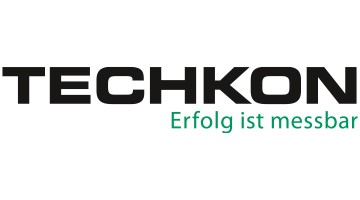 Headquarters
Wiesbadener Str 27, Konigstein, 61462, Germany
About
TECHKON GmbH is a leading manufacturer of color measuring technology for the Printing
Industry since 35 years. The company develops, manufactures, markets and supports innovative color solutions through measurement systems, software and services. The long-term experience in measuring technology and color communication helps users get always the right color, increase quality and reduce costs. TECHKON provides its solutions for all areas of the printing industry.
The product range includes entry level Densitometers, Spectrophotometers in handheld and scanning versions, Video Analyzing Systems for plate measuring and Inline Spectrophotometers with Inspection capabilities. On the software side several QA solutions are available from simple free of charge tools up to cloud based analyzing and reporting solutions for global enterprises. Finally latest Ink Formulation software completes the offer of product range.
The latest generation of TECHKON's handheld spectrophotometer raised the bar for color measurement devices and won the prestigious 2018 InterTech Technology Award. This annual award honors truly innovative technologies increasing the performance of the graphic communications industry.