Venture Electronics Spain, S.L.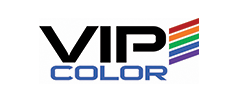 Headquarters
Carrer Pagesia 22-24, 1-B, Rubi, Barcelona, 08191, Spain
About
VIPColor Technologies is a leading-edge provider of innovative solutions for the production, management and utilization of package, product, promotion, logistic and location labels across industrial and retail supply chains. We enable onsite digital color label printing for day-to-day operations. Targeted at companies dissatisfied with the long lead-time and large print-run constraints dictated by current label delivery methods, VIPColor is dedicated to creating a new level of labeling value around packaging and identification activities.
HEADQUARTER ADDRESSES:
- Asia-Pacific: 5006 Ang Mo Kio Avenue 5; #05-01/12 TECHplace II; Singapore 569873
- EMEA: Pagesia 22-24 2-J; Rubi 08191; Spain
- US & North America:  41300 Boyce Road; Fremont, CA 94538; USA