The market in India
2017 was a challenging year in the Indian label industry.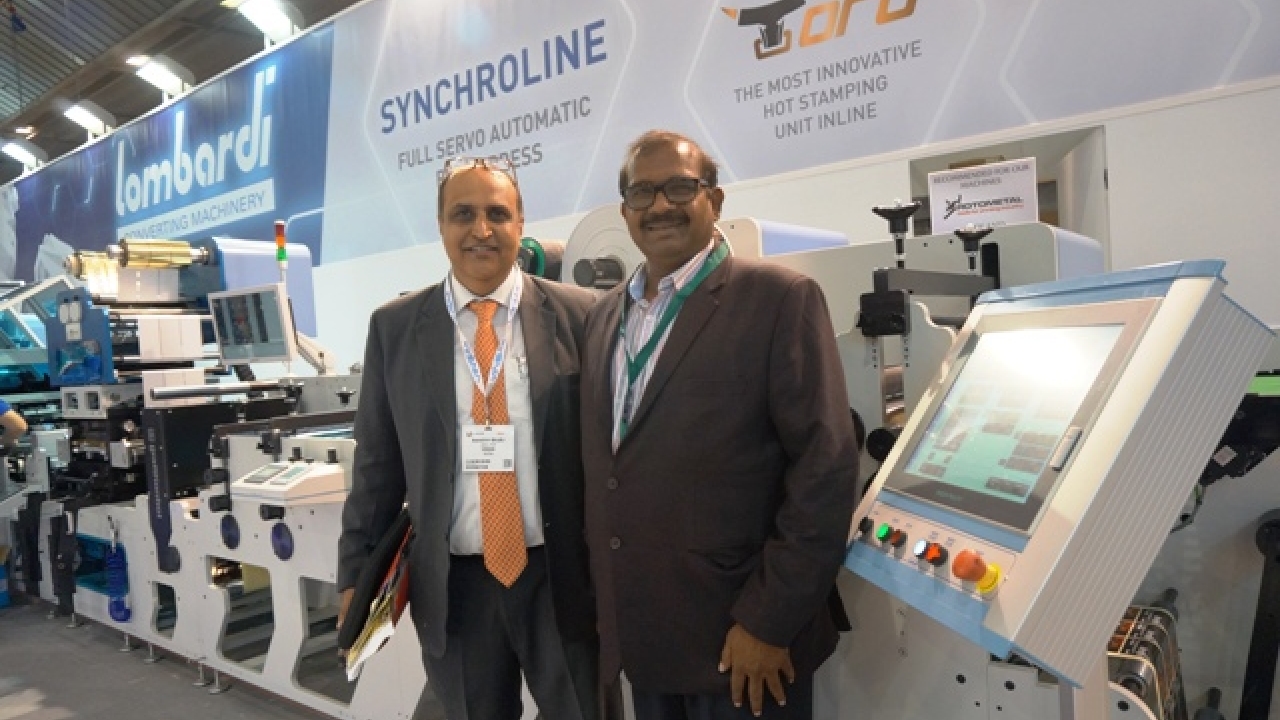 The Indian government banned 500 and 1000 currency notes in the country on November 8, 2016, followed by the announcement of a GST, Goods and Services indirect tax system, effective from July 1, 2017. On April 1, 2017, the Supreme Court banned sales of alcohol within 500 meters of state and national highways, which impacted the sales of liquor and thus labels. Around the same time, the US changed its FDA laws and regulations, thus negatively affecting exports of mainly pharmaceutical products from India.
The Indian label industry was negatively impacted in the first half of the year due to restricted purchasing power of consumers. The currency ban was intended to crack down on the country's black market and reduce corruption. According to a national daily, in its annual report for 2016-17 released on August 30, 2017, the Reserve Bank of India (RBI) had said that 99 percent of the demonetized Rs 500 and Rs 1,000 notes had returned to the banking system.
While businesses were recovering from demonetization, they had to tackle GST. Many companies and associations held workshops to get businesses up to speed for filing GST, which is a complex tax structure. When GST was implemented, the government had said it would increase India's GDP by seven percent. However, according to the latest report by RBI, after the new tax regime the GDP has decreased from 9.1 percent in March 2016 to 5.7 percent in the second quarter of 2017. However, GST has its own benefits that are expected to start kicking in soon.
The Indian label industry has managed to keep its head high through this tumultuous period and has been positive of better business opportunities ahead. These reforms empower organized players and make the economy stronger in the long run.
Potential
While food and beverage sales declined earlier in the year, companies such as Coca-Cola, Pepsi, Dabur and HUL, among others, said their sales rose around the festive period in September 2017. With most announcements coming in the first half of the year, companies had the latter six months to start recovering and improve business growth in the current fiscal.
According to Anantshree Chaturvedi, vice chairman and CEO at Flex Films International, the organized flexible packaging market in India – comprising both polymeric films and flexible packaging products – is pegged at around eight billion USD. 'This market has been growing between 15 and 17 percent per annum over the last few years. Given that per capita packaging consumption in India is just 4.3kg as compared to 42kg and 19kg in Germany and Taiwan respectively, there is huge potential for the industry to grow at around 20 percent a year hereafter,' he told L&L.
Pankaj Bhardwaj, senior director and general manager, Label and Graphic Materials South Asia, Avery Dennison, had said in his address at the LMAI conference that low pressure-sensitive label consumption of 0.5 sqm per capita in India can be doubled by addressing brand owner's pain points and offering them sustainable, smart and functional pressure-sensitive labels.
Speaking of fast-growing markets in Agra, Lisa Milburn, managing director, Labelexpo Global Series, said that label industry in China was growing at 10 percent year-on-year, India at 8-9 percent, and Southeast Asia at seven percent.
Despite these changing laws and regulations, growth and enthusiasm were apparent at Labelexpo Europe with several investments announced on the show floor. Vinsak sold four Lombardi presses; Flexo Image Graphics sold a Mark Andy press to Sai Paks; Signode India signed up for the region's first Gallus Labelmaster 440; Weldon Celloplast sold an Omet iFlex to a printer in Baroda; and Sai Com Codes opted for three Nilpeter presses.
Veepee Graphics signed up for India's first CDI Crystal 5080 and Shilp Gravure bought Kodak's Flexcel NX 5080. Indian press manufacturer Multitec sold two presses. Mark Enterprises sold a Reborn hot foil stamping machine to Zircon Technologies. Vinsak also completed the installation of India's first Pantec Rhino at Pragati Pack and Technova installed the country's first Esko DLI at Shreeji Group in Haridwar.
With new machines and installations in full swing, the Indian label and packaging industry is optimistic of steady future growth.
Stay up to date
Subscribe to the free Label News newsletter and receive the latest content every week. We'll never share your email address.