Armor updates thermal transfer offering
Armor has introduced inkanto as a new brand for its thermal transfer offering, providing a focal point for the products and services of the group's largest area of activity.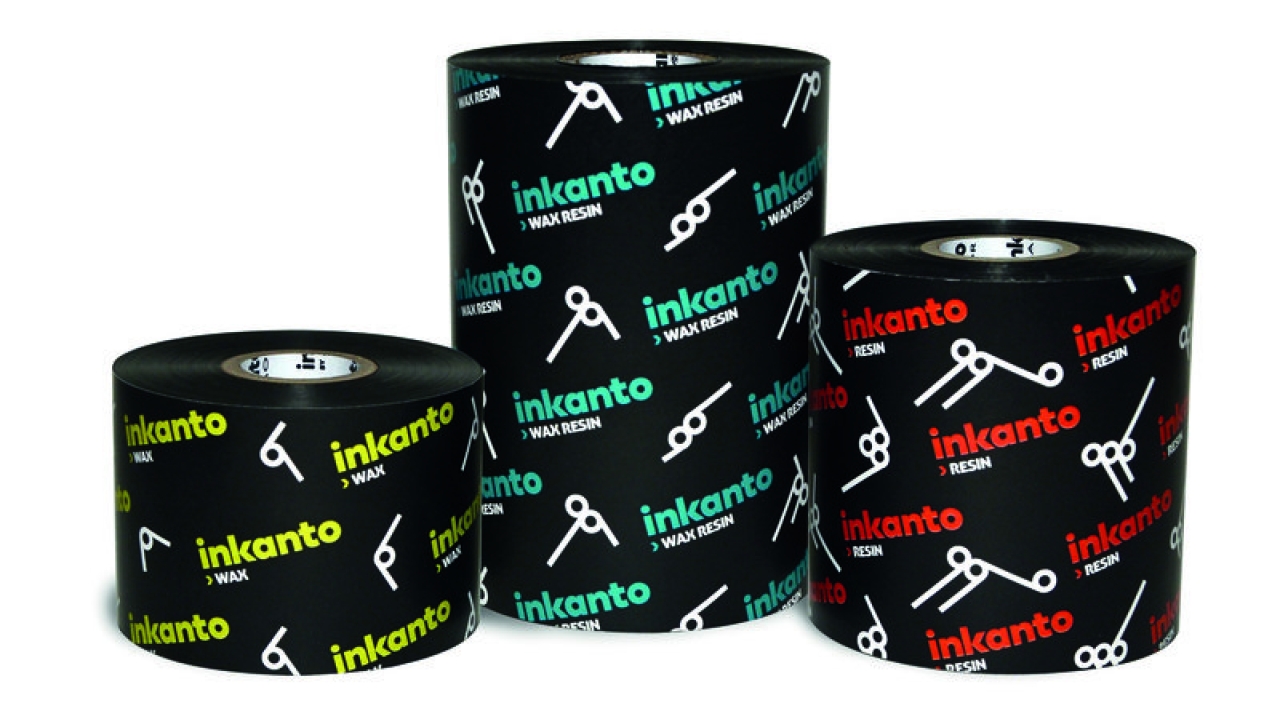 Armor Group's interests extend into many verticals, such as haptic films, flexible solar film and films for batteries, all of which operate under their own brands – En' Safe (batteries), OWA (office supplies), ASCA (solar cells). Until now, thermal transfer has not had its own identity, with products not taken to market through OEM relationships currently sold without a strong brand name to associate them with. This has changed with the introduction of inkanto. 
More than a name 
The creation of inkanto has been a long-term strategic initiative for Armor. The company has never used a brand for thermal transfer products and with the group's other initiatives having their own identities, this development can be viewed as the final piece in the jigsaw. The OEM side of the thermal transfer business or any Armor partner with branded ribbons will be unaffected by this development, with 'neutral' products – those currently available to the market without a dedicated name – to be given a boost by the creation of inkanto. This covers the ribbons themselves, to new services and tools. 
To create a strong visual identity, full branding has been introduced on cores to boxes, with the latter now featuring a 2D barcode that connects with a quality control database to allow each customer to download a certificate of conformity for each box, as well as identification and reporting of issues with a particular batch. A newly introduced lifetime guarantee means, regardless of the product's age, issues will be dealt with, while a cleaning cloth is now included in every box to assist with printer/ printhead maintenance. The number of ribbons per box will be lowered to allow greater flexibility with customers' needs, and a new design for samples makes them memorable and easy to identify. 
'It is difficult to be loyal to a prodduct with no name,' says Yohann Froment, marketing director at Armor. 'Although it's important to note that we are not just putting a name on a product. Rather, we have developed an offering that is completely different to what was available to the market before.' 
Added value 
To assist this and bring even more value tocustomers and end users, product sheets, featuring real printouts for the first time, have been reworked to make it easier to identify the correct thermal transfer ribbon grade according to the application. The existing thermal transfer extranet, 2go2, has also been reworked, now allowing two-way communication and integrated with the company's CRM system, with queries and communication automatically passed to the correct account manager for a prompt response. 
Froment says such developments underline how inkanto is more than a new brand and brings a new experience to thermal transfer manufacturing. 'It represents a different way of manufacturing and doing business to our competitors.' 
'It gives a face to a name that is recognized for its quality,' he adds, 'and will help customers and end users talk about and understand the products and services available under the inkanto banner.'
The inkanto name debuted at Labelexpo Europe 2017, with rollout of the initiative to Armor thermal transfer activities around the world now underway. 
The first inkanto branded products are expected to be in the market towards the end of 2017, with the phasing out of 'neutral' products to follow by the end of next year. 
The following months are to be used to introduce the inkanto concept to the market, as Froment explains: 'We will use this time now to explain the benefits of the change and what we now offer to the thermal transfer market. In a market that doesn't experience wholesale changes regularly, we are working to reassure and educate Armor to add more subsidiaries customers and end users.' 
Stay up to date
Subscribe to the free Label News newsletter and receive the latest content every week. We'll never share your email address.