Indian industry discusses anti-counterfeiting
The Authentication Solution Provider Association (ASPA) recently organized the second edition of The Authentication Forum to discuss counterfeit problems in India and propose ways to combat the same.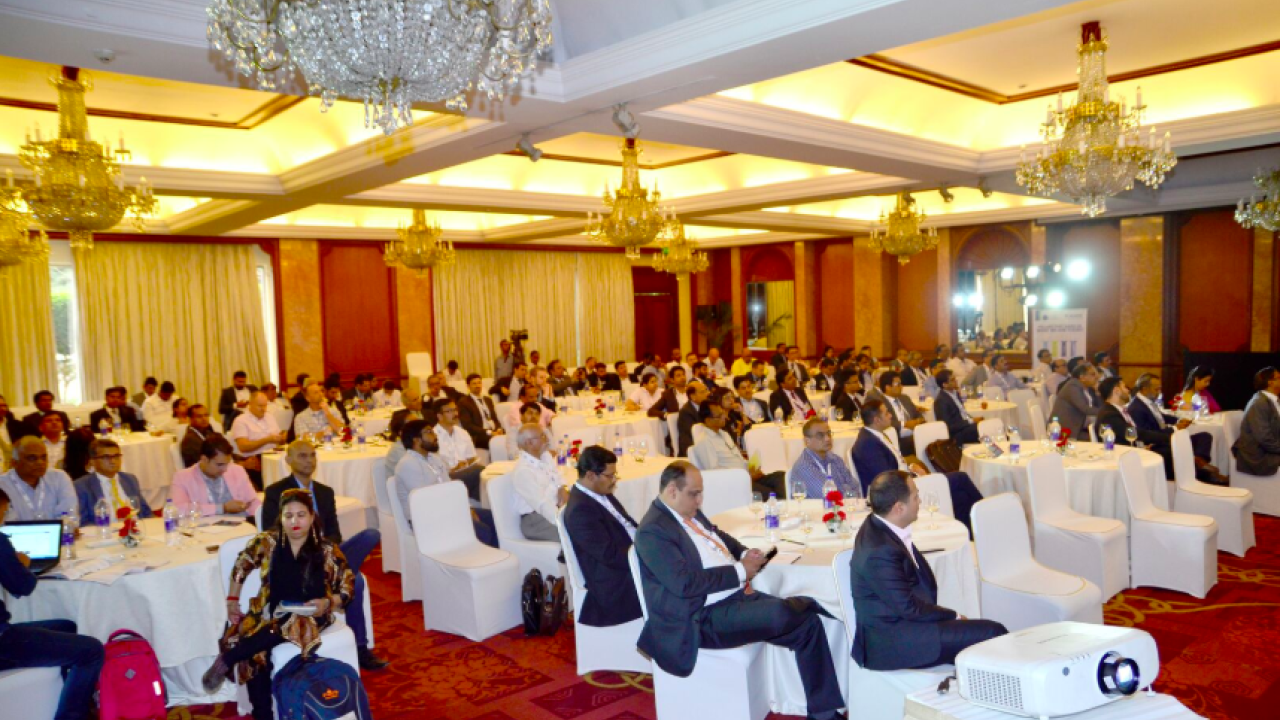 Attended by around 200 suppliers, printers and brand owners, the forum was sponsored by Holostik, giriraj foils, The Manipal Group, Vinsak, veritech, Monotech Systems and Pays. The two days saw eminent personalities participating in four panel discussions and individual presentations.
The forum started with an inaugural address by Suresh Prabhu, Union Minister, Ministry of Commerce and Industry and Civil Aviation, Government of India, who reiterated the government's resolve to deal harshly with the rising menace of counterfeiting. 'We are going to create a modern Intellectual Property Rights (IPR) era in India and that will lead to people investing in brands. This will lead to a knowledge economy which will make India a far better and developed place,' he said. 'To make Brand India acceptable, we must first protect IPR because companies that are going to invest money into brand building, creating new rights in the form of patents, copyrights or new product development, all of them need IPR protection. If Indian brands want to become global then they must also be able to respect global brands in India.'
This was followed by a panel discussion on role of government and industry to fight against fake products. S P Sahu, commissioner of Central Board of Excise and Customs, told the audience that Indian customs can be informed through its website about counterfeit products in the market or those expected to cross the border. 
S K Singh, scientific advisor to the Ministry for Agriculture and Farmers Welfare, added that the country needs better infrastructure in agriculture. 'We need to develop laboratories whose certifications are accepted by the developed world,' he said. He told how the government was trying to digitize farmers to get accurate information on not only the number of farmers in the country, but also their total production. 'It has been noted that the size of the spurious pesticide market in India is as high as 30 percent by volume and 25 percent by value. It is predicted that the market for spurious agrochemicals will reach 40 percent by value of pesticides sold in the country by 2019,' added Singh.
U K Gupta, president, ASPA, agreed that counterfeiting is increasing globally. In order to put up a real fight against counterfeit products, it is critical that customer identifies a genuine product from a fake before buying it, he said. 
Anil Rajput, senior chair at Ficci Cascade (the Committee Against Smuggling and Counterfeiting Activities Destroying the Economy) and senior vice president, Corporate Affairs, ITC, agreed: 'The consumer has a very important role to play in illicit trade so it is important to empower people by educating them about their rights. For this, India needs to have more fast-track courts. Currently, 75 percent of people don't even ask for bills to avail of a 10 percent discount they get by avoiding tax.'
Echoing the same thought, Suresh Sati, anti-counterfeiting investigator expert, said that consumers must be protected. He cited several examples of how people have been affected by consuming fake medicines. 'However, not a single death due to fake medicine has been reported by any doctor. This indicates the lack of seriousness. According to the World Health Organization, 25 to 30 percent of medicines in India are fake. The only way to combat this problem is by empowering and protecting consumers. A pro-consumer law must be passed by the government.'
Jayashree Gupta, president at Consumers India and chairperson, Human Rights Group, said: 'Chemicals used in making tobacco and cigarettes are often used in perfumes. Lipsticks in India have high lead quantity of 20ppm whereas the permissible limit in the US is 10ppm. If the permissible limit in India is so high, the fake products can have even higher amounts that are very dangerous to consumers.' 
Sidhartha Gautam, director, risk consulting at KPMG, commented: 'Budgets for conducting anti-counterfeiting investigations are smaller compared to marketing budgets. All brands must identify the importance of gathering information and investigating. They need to understand problems in their supply chain to be more profitable.'
Combating counterfeiting 
The Indian government has addressed the problem in the pesticide industry by introducing the Pesticide Management Bill. 'This bill makes it mandatory for manufacturers to trace the product to the consumer, ensuring leakages are avoided in supply chain,' said Sandeep Panwar, regulatory specialist and representative at Pesticides Manufacturers Association of India (PMFAI). 
Prashant Behl, associate partner, fraud investigation and dispute services, EY India, stated that companies must identify the modus operandi of fake product manufacturers. He highlighted that scrap dealers, packaging manufacturers and third party manufacturers are some of the critical sources fake packaging. 'Counterfeiters operate with a just-in-time model and work with small inventory, often using genuine packaging leaked from a company's supply chain,' he said. 'It is critical we choke the counterfeiter's supply chain and reduce their margins. One of the many ways is to use a code on a label that needs to be scratched off before buying a product. This ensures the label is destroyed by the consumer and cannot be reused by counterfeiter.' However, he added that each company, product and brand must be dealt with differently because one approach cannot fit all. 'Push the counterfeiter to increase the cost by changing your packaging often and making consumers aware. The problem has to be looked at strategically and we should target scrap sellers, the supply chain, ports and customs instead of creating a fear factor by raiding retailers and wholesalers,' said Behl. 
Ranesh Bajaj, director at Vinsak, said, 'The government must qualify corporates to have an annual authentication budget similar to what has been done for corporate social responsibility. This will leave companies with no choice but to get serious about this problem and in turn, it will benefit them by increased sales. 
'Consumers must start searching brand names with word authentication on Google. If enough consumers start this practice, it will not only benefit them but also push brands to quickly make a budget to address counterfeiting.' Bajaj further explained the benefits of block chain technology in addressing this issue. 
Deepika Raikwar, supply chain counsel at Hindustan Unilever, said that one third of all FMCG products in the country are fake. 'We must fight fakes by effective anti-counterfeiting awareness campaigns and ensure the anonymity of brands is maintained,' she said. 'We want to educate consumers on how to communicate with brands if they are using a fake product. A constructive dialog is always empowering.' 
Alex Lundvall, CEO at Rolling Optics, Sweden, spoke of technology for anti-counterfeiting with 3D micro optical labels. 'We have printed the English dictionary 1,000 times on an A4 sheet. That's how evolved and attractive this technology is.' This technology offers several barriers for counterfeiters. 
Sourav Mitra, associate vice president of packaging strategy at Mylan Laboratories, shared measures taken by the company to combat the menace. 'We are focusing on bundling track and trace technology in the Indian market so products can't easily be copied. We have done away with linear barcoding.' The company is also in talks with manufacturers to develop child-resistant cartons for packing medicines. If tampered with, they leave a permanent mark indicating interference. 'These will not only be child safe cartons but also be tamper evident.' 
In the Australian market, the company has stopped using leaflets in its medical packs. 'Instead we use a barcode on the label that when scanned takes consumer to a pdf of the leaflet on the company's website, thus authenticating the product and reducing counterfeiting,' said Mitra. 
The Authentication Forum ended with a debate on global growth of the counterfeiting trade. 
Stay up to date
Subscribe to the free Label News newsletter and receive the latest content every week. We'll never share your email address.