Q&A: Kuldip Goel, Anygraphics
Kuldip Goel, president of the Label Manufacturers' Association of India (LMAI), started his printing journey in 1976 at the tender age of 14. Braving through many hardships and financial turmoil, Goel invested in his first label printing machine in 1995. There has been no looking back ever since. His company, Anygraphics, is the only Indian converter to have received four World Label Awards, seven Fespa Gold Awards and more than 60 LMAI National Awards for excellence in label printing.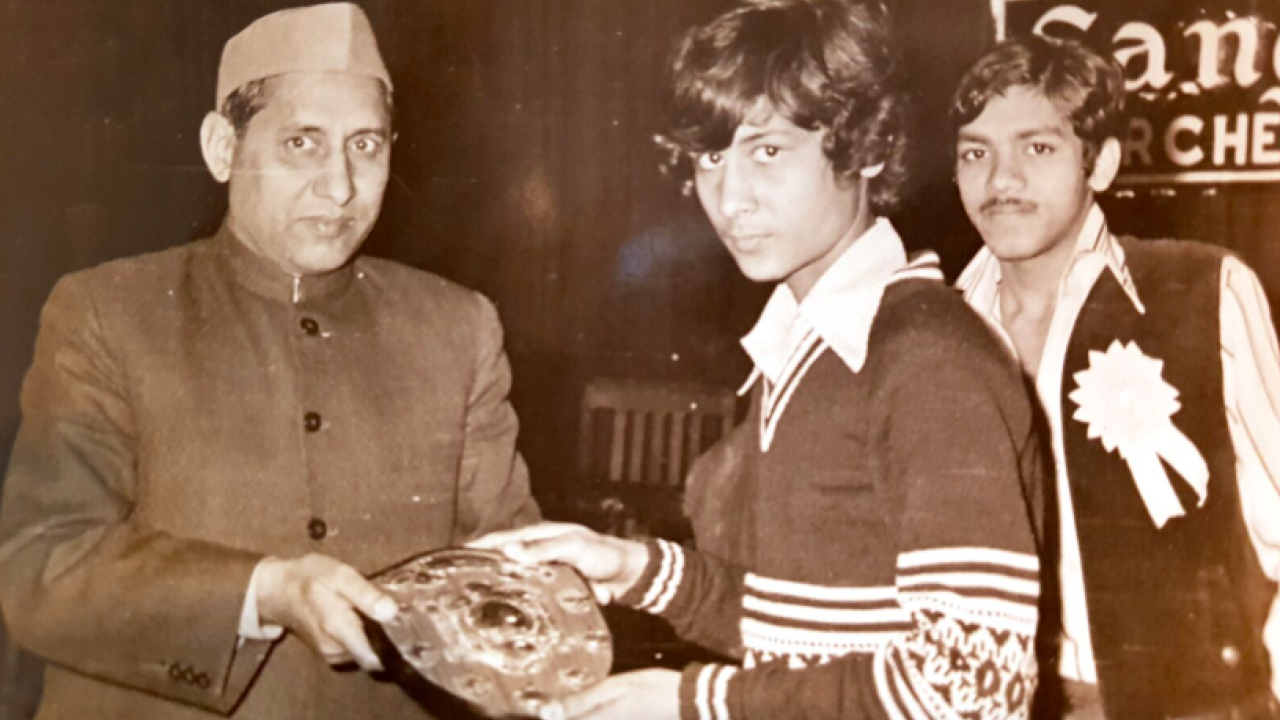 Labels & Labeling (L&L): Congratulations to your company for winning in the L9 World Label Awards for the fourth time. What was the job that won the award?
Kuldip Goel (KG): Anygraphics won the award in the screen printing category. The quantity of this label that we print is about 5,000. Each label is passed four times on the press with accurate registration. It is impossible to tell that it has been passed multiple times on the press even when you look at it with an eye glass. We used thick UV and then glitter varnish on this label. 
L&L: What goals do you want to achieve during your tenure as president of LMAI?
KG: I understand the huge responsibility that comes with being a president of LMAI. We need to grow the label industry in India. The association has become a platform for suppliers and printers to interact and exchange ideas. We are working towards making this communication stronger so LMAI members can discuss and solve their problems at this platform. 
We are trying to bring a wave of change by introducing more frequent interaction between printers and brand owners as well. This will enable printers to understand brand owners' requirements better. Traditionally, we have hosted many technical and networking sessions but we received overwhelming response for our first event organized with brand owners and printers. 
L&L: How is LMAI enabling better communication among its members?
KG: We found that most label printers don't end up using all their labelstock, inks and other products. Unused material blocks cash flow and eventually becomes waste because most label material, for example, has to be used within a certain time frame. So, it's not only an added cost to the printer but also results in waste that goes to landfill and puts unnecessary pressure on environment. 
Therefore, LMAI will soon launch a mobile application called Advantage for its printer and supplier members. Any printer can log in to the portal and put details of products they want to sell. Another printer member who may need that product can just click on it and confirm the quantity required. The requirement is sent to all members by email. This system will help them know the availability of material but they will have to check quality at their end. We estimate that labelstock worth more than 6 crore INR (US$88,800) goes to waste every year in India. It will be an achievement if we can save some percentage of it and put it to good use by enabling better communication among printer members. It will also be cheaper to buy leftover material from the portal so it may come as a relief to some small and medium size printers in times of rising raw material prices. 
In the first phase, we will have only label material to be sold on the portal but eventually, other products such as ink, foils, UPS, stabilizers and even second-hand label printing machinery will be added. If any printer decides to upgrade technology and sell old equipment, the portal will serve as one of the platforms. It is an advantage for machine supplier members as well because it is in their interest to service the second-hand machines sold on the portal if they want to see their machine running. 
L&L: What other steps has LMAI taken under your leadership to protect the environment?
KG: LMAI has started tree plantation initiative as a first step to protect the environment. My aim is to involve every LMAI member across the country in this activity. Everyone can plant and water trees in their regions and help the next generation in their own small way. At my company, Anygraphics, we have a water-harvesting plant and we intend to use solar panels for generating electricity, but that needs more space. I am trying to lead the industry by example. 
The label industry is not very environmentally friendly because of the nature of the product we manufacture, so we must help make a better environment in some other way. It is not possible to organize business events, awards, networking sessions, etc to keep everyone connected regularly. However, with an initiative that can be driven independently in each city, all members can contribute towards one goal. 
L&L: How many trees have you planted in your city?
KG: We have planted more than 500 saplings and we follow up with caretakers to ensure they grow and are nurtured. Often plants don't last too long because they are not taken care of. We have, therefore, planted these trees in cricket grounds across Noida where there are caretakers to water them. We even bought water pipes for them and are motivating the caretakers with an award if they help us with growing these trees. 
L&L: Is there any reward, as a motivation, for printers if they make an effort to go green?
KG: LMAI has decided to introduce the Green Sustainability Awards at the LMAI Awards night. Any label printer making an effort to save the environment will be recognized and awarded. We are also trying to create some value for suppliers as they sponsor the event and don't get enough recognition at the awards night. We will try to place hoardings and banners to give better visibility to them. 
L&L: What is your take on mergers and acquisitions in the label industry?
KG: Big multinational companies bring in a lot of experience and professionalism in the market, so it is a good step. However, they get much better price on raw material and other products because of high volumes they purchase globally, thus improving their margins. This could affect small and medium size printers so they need to buckle up and work on improving their efficiencies to remain profitable. 
L&L: What advice would you give to Indian label printers?
KG: The need of the hour is to increase the market size instead of fighting for the same pie. Initiate the shift from wet-glue to pressure-sensitive labels. India has one of the lowest per capita label consumptions in the world, so the opportunity is huge. We must not get into price war and instead focus on increasing the market size by making a niche and offering value addition to the customer. 
Most brand owners don't even know what label printers are capable of offering them. We need to engage in educating brand owners so they see value in the labels we produce. Increase the price of labels by providing value addition to the brand owner so it benefits them as well. 
L&L: What are some of your hobbies outside the industry?
KG: I have always enjoyed writing poetry. As a youngster, I also used to participate in debate competitions and have won several prizes. Designing is one my passions too, which has been very useful in my professional life as well. I enjoy spending time with family and friends the most.
Stay up to date
Subscribe to the free Label News newsletter and receive the latest content every week. We'll never share your email address.