Smart packaging made real
Let's create some chaos,' said Eaf de Ferrante, managing director of AIPIA, during his opening speech. Reflecting current interest in smart packaging, the AIPIA Congress welcomed more than 400 delegates to Amsterdam.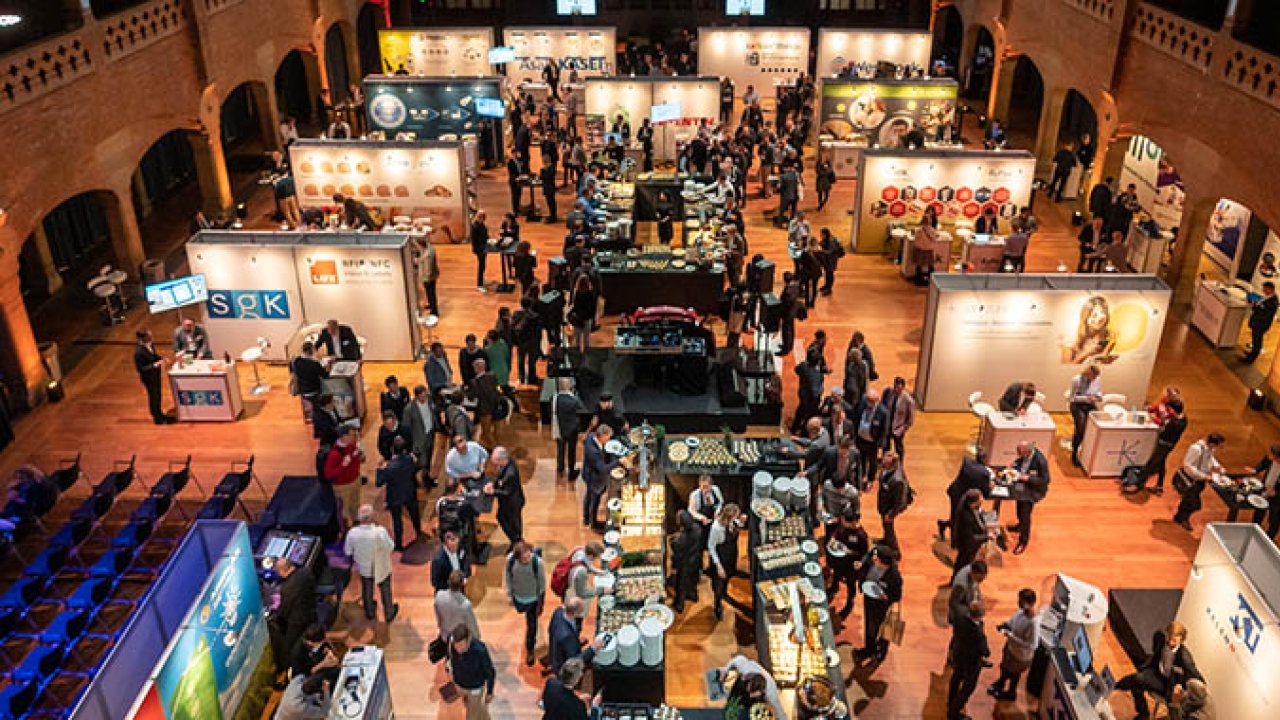 'The focus is on real business development for active and intelligent packaging technologies, not just another series of workshops and panels. We are working with our members to build an industry,' he added.
AIPIA packed the agenda with more than 50 speakers, including representatives from Avery Dennison and Nestlé, offering an outlook on the latest developments and how these can be combined to offer complete solutions to brand owners. 
"We now see a world in which brands, products and consumers are connected in new ways."
More than 30 exhibitors from around the world were showcasing their latest innovations. Japanese company Toppan demonstrated how its expertise in security and packaging enables connected products as part of the digital transformation in packaging. By integrating an NFC label into every product, Toppan gives it a digital identity that facilitates connection to the internet and links to customers at every point of the product's journey. This enables authentication, traceability and consumer engagement.
'We now see a world in which brands, products and consumers are connected in new ways. By adding a digital identity to each product via its label, Toppan's solutions provide the protection, peace of mind, and added value that all stakeholders are looking for in today's market,' said Takuya Onuki, business development manager for Toppan's Security Products business.
Avery Dennison was showcasing a technology enabling brand owners to verify a food item's journey across the entire supply chain, from source to destination, and pinpoint any trouble spots along the way. The company works with Beefchain, the first company to place cattle into a blockchain, allowing consumers to track the steak on their plate all the way back to the ranch it was raised on. This gives ranchers greater control over the value of their sales by proving, via blockchain technology, that the beef they sell is what they claim to be.
The company's RFID division has released a portable RFID label-printing device that enables retailers and logistics providers to encode, print and apply an EPC UHF RFID tag to a product, cargo or asset. The Pathfinder 6059 was designed to make RFID tagging easier for those such as retailers and in logistics who might need to apply tags quickly on site, outside the manufacturing environment. The device is already available commercially and on test at five retailers around the world.
'As the use cases for RFID evolve and move forward, there have been some challenges. This is the first handheld device to scan a barcode, encode RFID, and print and apply an RFID label, all within less than five seconds,' says Ryan Yost, general manager of Avery Dennison's Printer Solutions Division.
Sustainability
One of the key topics at the congress was sustainability and the use of smart technologies to increase recyclability rates. 'In 2018 we launched our global commitment to achieve 100 percent of our packaging being recyclable or reusable by 2025,' said Robert Witik, who heads the Discovery and Innovation department at Nestlé. 'This year the we opened Institute of Packaging Sciences to accelerate the efforts to address functional, safe and environmentally friendly packaging solutions to market, and bring the global challenge of plastic packaging waste.'
Nestlé is working with technology start-ups to increase the value of flexible packaging to minimize the use of plastic in consumer product lines. One such example is Talkin' Things, involved in a Pack Neutral project. Both companies are cooperating to bring radio frequency and optical recognition technologies to packaging.
As per congress tradition, several technology start-ups were invited to pitch their projects, this time to healthcare specialist Abbott, which was looking for innovative ideas in digitally connected packaging for its rapidly developing and emerging markets. 
On the second day, representatives from Coca-Cola listened to a series of pitches from innovators who responded to its challenge as to how smart packaging can contribute to new customers' recycling rates.
AIPIA is now preparing for the third annual Smart Packaging Summit Americas which will take place in the Greater New York City area in June 2020. 
Stay up to date
Subscribe to the free Label News newsletter and receive the latest content every week. We'll never share your email address.