Building a digital platform for flexibles
Shenzhen Ken Hung Hing Plastic Products (KHH) became only the second Chinese user of an HP Indigo 20000 press in the flexible package field, and the first user in the south China region, when it began production on the machine in April 2018. The company has since established a fully digital printing operation for the flexible package sector complete with an online ordering platform.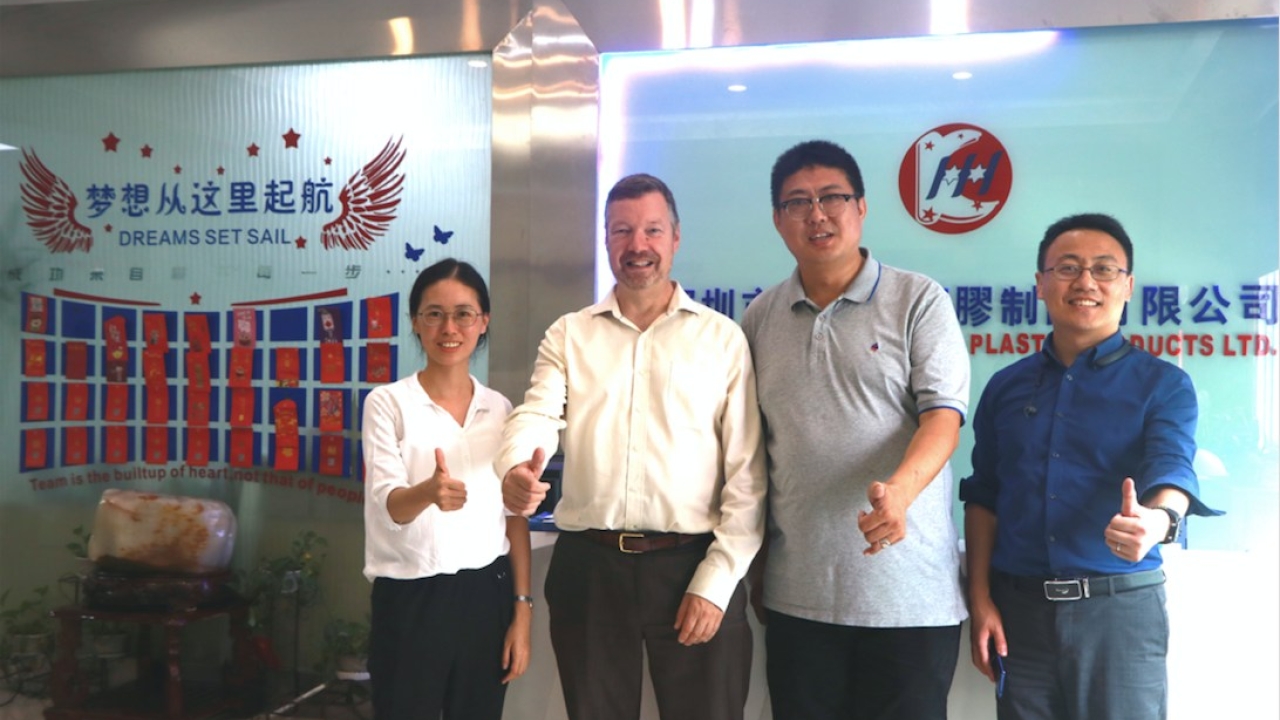 Established in 1999 and located in Longgang District, Shenzhen city, KHH manufactures a wide range of flexible packaging products including bags and packaging films in materials ranging from PE to PP and OPP. The company serves customers both in China and overseas, and covers a wide range of end use applications including food, beverage, pharmaceutical, cosmetics, electronics, electrical appliances and toys. 
The company was started in Anliang Triangle Industrial Area in the Longgang District of Shenzhen when it was called Ken Nan King. In 2006 production was expanded and the company moved to Xikeng 1st Industrial Area, Hengtang Town, Longgang District. 
KHH installed a fully computer-controlled gravure press, full automatic laminator, slitter, creasing machine and bag making machine, all run by an experienced technical team. Already in 2004, KHH had achieved certification to become a member of the Chinese government's TrustPass scheme. 
In February 2007, increased capital investment led to the setting up of today's Shenzhen Ken Hung Hing Plastic Products Co. The company achieved ISO9001: 2000 certification in October 2007 and obtained its Shenzhen Municipal Printing production license in 2012, passing the QS food quality standard certification in May 2013. The company focuses strongly on sustainability, and production adheres to RoHS standards. 
Why digital? 
The internet-dominated era has seen brands facing challenges from a new generation of consumers. The most apparent change in the flexible package sector is a demand for personalized, smaller packages and multiple SKUs, along with an increasingly strict focus on environment protection policies. All this has posed huge challenges to the management models of conventional flexible package enterprises.
The typical orders KHH received six or seven years ago were up to 240 million bags, but recently this has sharply decreased. 'Most Chinese people are not loyal brand customers, plus there is the increasingly fierce price war within the print industry, especially these last couple of years, along with the rising cost of raw materials and the build-up of environmental protection pressures,' says KHH general manager Gong Zhen. 'The quantity of purchase orders and profit rates among flexible package manufacturers are simultaneously dropping as a result. The practical dilemma forced us to look for new ways to develop our business.'
After a period of market research and technical analysis, Gong Zhen realized that there was limited room to grow by relying purely on in-house technical innovation and efficiency improvements. 
At this point he started looking at external solutions, one of which was to invest in an HP Indigo 20000 digital press. 
After installing the HP Indigo 20000 in April last year, Gong Zhen found that integrating the process was more complicated than he had originally imagined. 'Even though the HP Indigo 20000 digital printing technology obtained market acceptance and many customers' approval, we still encountered many issues during the integration of this machine with our flexible package production system.'
One issue was the suitability of existing flexible package substrates for digital printing. 'Some had good performance during printing, but problems such as ink stripping, fading and cracking frequently showed themselves in the printed films during the successive finishing process. Compared to label printing, printing accounts for a much smaller proportion in the overall production of flexible packaging. This doesn't mean printing is not important, but there is more than one process involved after the flexible package has been printed, such as lamination and bag making in which the lamination temperature, use of solvents and the process of bag-making will all affect the finished product quality of the flexible package.'
The ElectroInk used by HP digital press is quite different from conventional gravure inks, Gong Zhen points out. 'These differences will not only affect the printing process of the flexible package but also directly determines its quality and performance in the following processes.' KHH now undertakes field tests of all the processes including printing, post-press finishing, lamination and bag-making before the official production of a digital purchase order is undertaken. 'This means we can take preventative measures or make a new plan to counter any possible issues beforehand.' 
From installation of the new digital press to completion of troubleshooting took KHH eight months, from the first sign of emerging problems, to contacting HP engineers and lamination and bag-making suppliers, to the later in-house research, problem solving, then changing materials and retrofitting equipment. 
During the trouble-shooting process Gong Zhen says KHH offered constructive advice for the technical improvement of the HP Indigo 20000 based on their years of experience in flexible packaging. 'We found one issue during non-stop change of ink cartridges during the production. So our senior engineer suggested solving this problem by slightly adjusting the size of outlet of the ink cartridge. Later, we sent this feedback to the HP engineer and the new ink cartridge we bought this year eliminated this issue completely.'
As only the second user of an HP Indigo 20000 digital press in the flexible packaging field and the first user in South China area, Gong Zhen is very proud of this contribution towards improving the equipment.
Online shop 
Historically, the flexible package printing industry has not required a high level of responsiveness. But following the fast-growing importance of the internet in China and the unceasing expansion of e-commerce to all sectors of society, 'internet + printing' has become an important new business model. 
Explains Gong Zhen: 'Compared with conventional printing, digital printing greatly lowers the production cost of small orders with a run length less than 500 meters, and meets market demands for short-run, personalization, customization and quick response. Our online shop adds a fast, efficient and low-cost workflow which helps us meet these demands in an automated way.'
Both production and marketing strategies must change if printers are to take full advantage of the possibilities offered by digital printing, says Gong Zhen. Digital production must be fully integrated with a digital workflow from customer order to product delivery. 
KHH has learned from both the fashion and groceries e-commerce industries in developing its new sales platform. Called Cloverleaf, it combines both online and offline shops.
In the online shop, users need only seven simple steps to customize their favorite flexible package products – make an online inquiry; choose product; determine the material and specification; submit design/ artwork; confirm the order; pay in advance; and then delivery. For one customized bag with one piece of artwork the minimum order is just 200 pieces. All orders are fulfilled within seven days – half the typical lead time of conventional printing.
Another reason for referring to Cloverleaf as the 'Fashion-grocery platform of flexible packaging', is because the products supplied by KHH cover such a wide range of end uses, from snack foods to clothing bags and toy packing bags. Each product can be customized with different images and patterns, even within the same package style. 'We are pursuing the difference from our competitors rather than always trying to be better than them at what we all already do,' says Gong Zhen.
As well as direct orders from consumers, KHH also accepts orders from brand owners and designers, typically for exhibition samples, and from its industrial peers. These products have covered snack food, coffee bags, tea bags, nuts and specialty bags.
KHH has successfully applied for patents on flower and plants bags, which has greatly enhanced the added value of its digitally printed flexible packaging products.
'All the above-mentioned business is developed thanks to the HP Indigo 20000 digital press,' says Gong Zhen. We are finding that "cool and funny personalized customization" is most popular with KHH's target audience. We are learning how to resonate with consumers by developing creative packaging concepts and learning how we can market them and produce them in the most effective and fastest ways. 
'The flexibility, efficiency and high quality print of the digital press combined with our years of experience in flexible packaging and bag-making has given us confidence to develop more digital products and build up our brand.'
KHH is now planning to design and build its own online shopping platform. 'We are looking towards a good future for digital printing in the flexible package sector,' concludes Gong Zhen. 'KHH will focus on investment in the digital printing sector.' Gong Zhen says KHH is considering the purchase of a second digital press. 
Stay up to date
Subscribe to the free Label News newsletter and receive the latest content every week. We'll never share your email address.