Jingangliu deepens digital transformation
Looking for an entry-level digital press for industrial labels, Chinese converter Jingangliu Paper invested in a Konica Minolta AccurioLabel 230 and a laser die-cutter.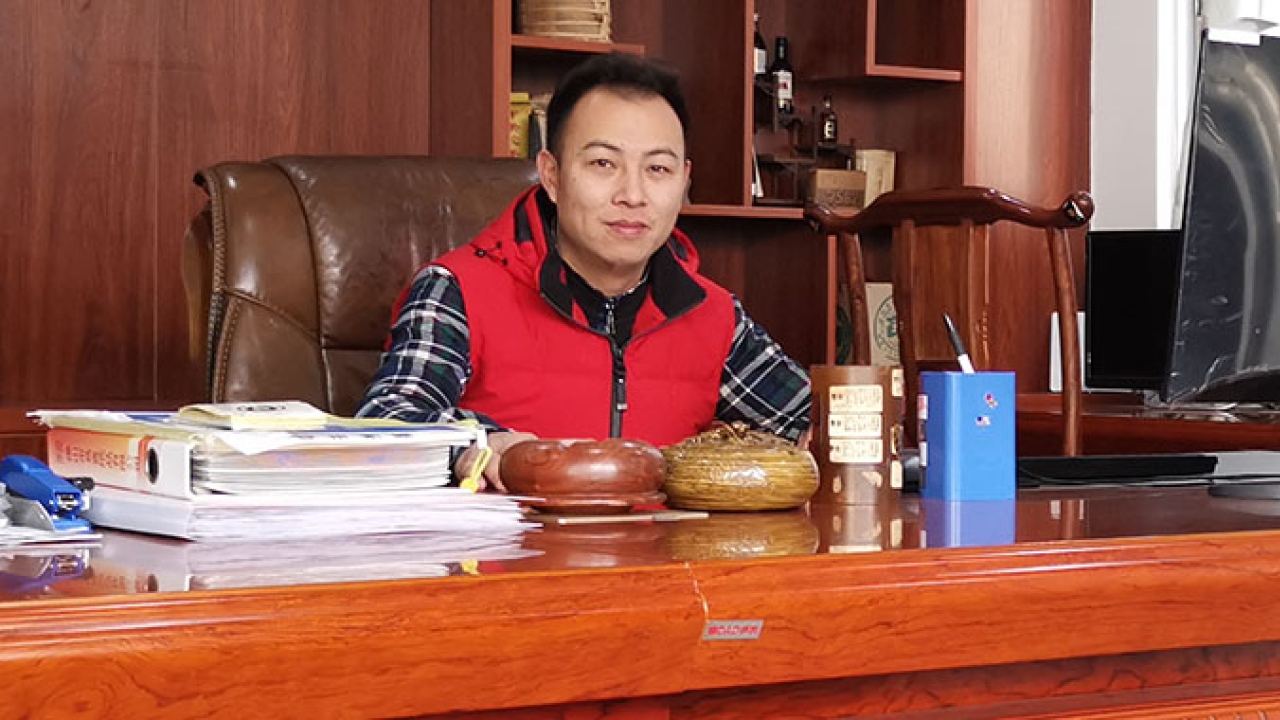 Established in 2013, Foshan Jingangliu Paper is mainly engaged in the printing and production of multi-color folding cartons, self-adhesive labels and user guides or product specification sheets. Around 60 percent of its labels are used by household appliances and 40 percent in the home care sector. Today the company owns a factory with a working area of 5,000sqm and more than 30 employees. In 2020, annual output hit 120m RMB (18.5m USD). 

Jingangliu Paper purchased a full range of digital printing equipment from Konica Minolta in September 2020, which included an AccurioLabel 230 digital label press, a MK360R laser cutting machine, an AccurioPress C3070 sheet-fed color printer and an AccurioPress 6120 mono printer.
As a relatively small company, what were the key considerations for Jingangliu Paper in transforming itself from a conventional print shop into a digital printer, with both digital label press and post-press machinery? 
Digital transformation
In recent years, digitization has become one of the hot topics in China's label industry, particularly due to stricter environment protection policies and the outbreak of the Covid-19 epidemic, which has accelerated the digital transformation of the whole label industry. 
But Jingangliu Paper's investment in a digital label press was not merely following these trends. General manager Jin Waisheng explains: 'For a company of our size, the investment in a digital press is a serious decision that requires caution. We must make sure those capabilities fit current market demands, existing customers' requirements and order structures, but also the overall capital investment and what time and cost efficiencies we can expect.
'Take household appliance labels for example. Brands are increasingly turning to multiple SKUs and short-run orders following the growth of personalization or customization demands from the younger generation of consumers. As for the suppliers of electrical equipment, the faster replacement and upgrading of products compels them to control more precisely and lower their inventories, or preferably try to realize zero inventory. 
'As for label converters, the numbers of orders or individual SKUs just keeps on increasing, yet the overall quantity continues to fall, resulting in a high cost for a conventional label press. Under such circumstance, we have to pay close attention to the short-run digital label press.'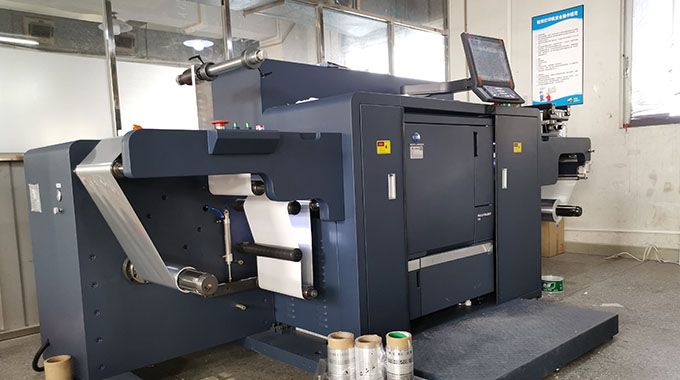 From first casting an eye on a digital press in 2017 to the final investment in 2020, Jingangliu Paper spent more than three years making its final decision. 'It was mainly because our major label products – such as labels for external air-conditioner units – have special requirements for resistance to UV light and moisture. So we spent a lot of time testing the printing performance of the digital presses on the market under these different conditions.'
The cost performance of the machinery is another key factor to consider. 'Considering our present order structure, a high-end digital press will need a lot of investment, which comes with high risks for Jingangliu Paper. What we actually needed was a cost-effective entry-level digital press.' 
Now Jingangliu Paper can adjust production with AccurioLabel 230 according to the quantity and lead-time of its purchase orders, while using the MK360R digital die-cutting machine for post-press finishing.
'With this digital press and finishing unit, we can fulfill an order completely within one working day, which significantly shortens our lead-time and helps us get closer to our customers. Digital production also simplified our personnel structure; now we have saved eight employees and lowered our labor cost to a large degree, notes Jin Waisheng.
The first step in its digital transformation was for Jingangliu Paper to purchase the AccurioLabel 230 digital label press. But hardware is only half the story. 'The digitization of any company will consist of two parts: hardware and software,' says Jin Waisheng. 'The core of our company's future development lies in using digitization more widely: to simplify personnel structures, optimize our company's management; then to strengthen the efficiency and reduce cost of the whole company in all its aspects.'
After the rough experience of 2020, Jingangliu Paper has full confidence in 2021. 'Complying with the trends towards personalization and new market demands, we believe our digital transformation will allow us to go forward in the label market. We hope to double the value of our output in the coming new year.'
Stay up to date
Subscribe to the free Label News newsletter and receive the latest content every week. We'll never share your email address.