Skanem India set to invest
Skanem India plans to invest both in new technology and acquisitions in the near future.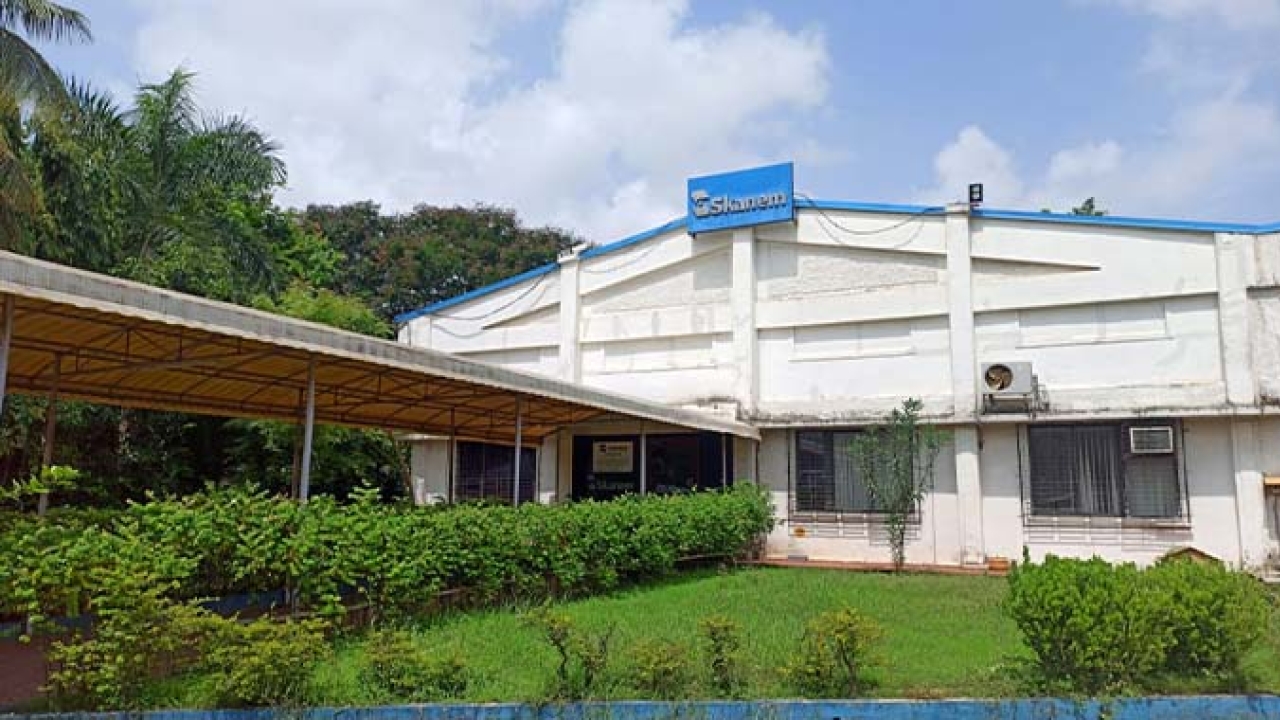 In an exchange with Vinod Vazhapulli, managing director of Skanem India, he speaks about the company's contribution to Reckitt's custom label #DettolSalutes campaign in India and lays down the company's plans for the rest of 2021 and the coming years.
The label business provided custom labels for Reckitt's successful #Dettolsalutes campaign in India which saw success on social media. The campaign recognized the efforts of those who contributed during the Covid crisis.
Explaining the motivation behind the brand's campaign, Vazhapulli says that the pandemic is a one-in-a-century phenomenon whose gruesome effects have been felt by people across the world. By telling the stories of those who contributed to India's fight against Covid, Reckitt intended to give consumers a sense of hope and instill faith in humanity.
'Even though it was an act of marketing, it was worth the smiles it brought along.'
Reckitt replaced its popular Dettol green logo on its handwash with the image 'Covid warriors'. This limited edition handwash will be soon available in the market.
'They could have used social media, but a large part of the population resides in rural India and the campaign would not have reached them, rendering it incomplete or rather not fulfilling its entire purpose. They opened the window of marketing through labels.'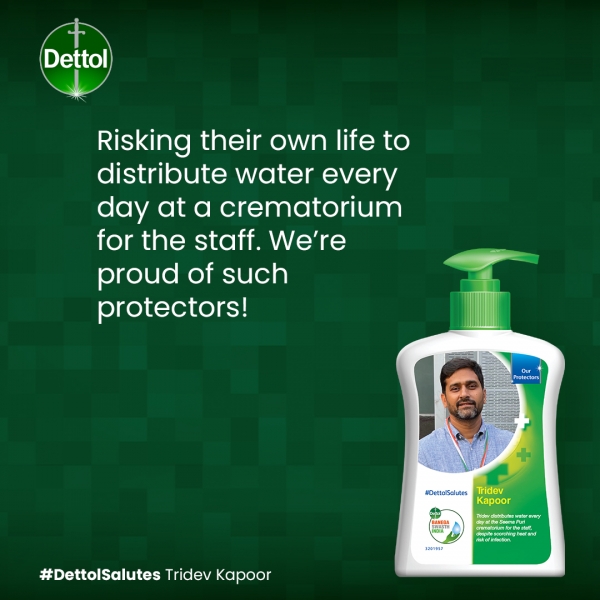 Reckitt approached Nalin Gupta, key account manager and head of the north Indian sales team at Skanem in the first week of May 2021. The brand was looking at a campaign of two million labels at first, but then, seeing the resulting success, doubled the order. The launch period was set to be the first week of June 2021. The labels were printed on Skanem India's HP indigo press.
Vazhapulli explains that 95 percent of the time brands come up with designs but do take into consideration the feedback of label providers with regard to technology, special effects that can be recommended (that can be considered as a USP), print easiness and applicability.
'Labels are a window that communicates between brands and customers. Remove the label and the consumers are left wondering what product/brand that is,' says Vazhapulli. 'We make sure to inform brands about anything that augments that window in terms of usage of special colors, special effects, and technology that can uplift the design.'
Skanem delivered the labels in a mere three weeks, which Vazhapulli emphasizes was a challenging task. 'The entire process happened in a record time. We handed over the products before the first week of June so that they could launch the campaign in time.'
Pandemic affects demand
According to Vazhapulli, this was the first time during the pandemic that Skanem India saw a demand for custom printed labels. 'We would love to see digital prints grow, but the digital runs are still low and may remain low for the remaining part of the year. Brands do not want to spend much money on marketing right now. They would probably wait till 2022. Short runs, in general, are used for specialized applications, promotional activities or marketing.'
They could have used social media, but a large part of the population resides in rural India and the campaign would not have reached them. They opened the window of marketing through labels
He adds that during the first pandemic wave, the economy crashed as consumers stopped venturing outside owing to the nationwide lock downs and restrictions of different levels across states for almost six months from the end of March to early September 2020. This led to diminishing demand with the focus being more on clearing out existing stock. It took some time for brands to liquidate these stocks and, due to the circumstances, their production was down. This, in turn, affected the demand for labels. Despite these challenges, Skanem India did well to end up close to its annual forecast.
Skanem saw a rise in demand for labels in 2021 (up until June 2021). 'We were better prepared for it in comparison to the first wave,' says Vazhapulli. 'We did witness a slight dip in the first quarter and the second quarter until now (June 2021). We are cautiously optimistic that things will pick up from Q3 onwards and we may witness a better second half of the year 2021.'
He warns that if government guidelines are not followed, there is a possibility of a third wave in India which will, again, impact the demand for labels and packaging.
Technology investment
Skanem India is prioritizing technological investments and one of the key areas is digitalization. 'Digitalization for Skanem means the implementation of Industry 4.0, IoT, RPAs, AI, connecting individual presses to the cloud, assessing their performance on a real-time basis and the stakeholders getting "sacrosanct" data without any manual intervention,' says Vazhapulli. 'This will help the company to identify focus areas for improvement and then come up with a clear strategy to overcome them. And there are plans to customize our ERP portals to offer customers an online ordering and approval medium.' He says the company is talking to some leading suppliers.
Vazhapulli believes that India – as a young country – as is open to adopting new technology. But certain technologies that are already prevalent in other sectors are yet to be implemented on a wide scale in the label industry.
Skanem is now being a bit more aggressive in expansion. We are looking for the right partners. In late 2022 or 2023, the market will hear about the acquisition
'We at Skanem have taken digitalization in product decoration seriously. I want labels to start communication with customers. Imagine a scenario where you can scan a product and it tells you authentic information which is not limited to the knowledge of a salesperson. It would reduce human dependency, running and store costs. Brands can directly connect with customers.'
Skanem is developing interactive labels in collaboration with leading companies in the sector. Plans are being laid out for a trial run of interactive labels after the pandemic subsides.
'It will help brands in three ways – provide brand protection, reduce counterfeiting and create a window of communication with customers. It will help them gather knowledge about customers and design campaigns around this knowledge through direct customer contact,' he explains.
The company is looking at several leading brands from FMCG, pharma, electronics for the trial run.
Vazhapulli encourages the industry to adopt Industry 4.0 and MIS technologies. 'New technologies can map every data point from your machine which can be stored in a cloud server and can be accessed in real-time. It's an investment but I say it is an investment worth making because you get real-time data to look at pain points and then formulate a strategy to attack them.'
As an example, he mentions that Skanem reduced wastage by 6 percent with data analysis of the last 18 months' production.
The company's digitalization campaign includes launching a new portal where customers can get information on order placement, order details and dispatch.
Another project that Skanem is working on is linerless labels.
'India might soon catch up on ready-to-eat products. The growth of these products is dormant as of now. But in the next two or three years, you will see growth in this category,' says Vazhapulli. 'And they usually come with a linerless label across plastic packaging. Linerless labels provide brands with a 360-degree marketing tool while also being sustainable in terms of waste.'
The company has started propagating it in the European and Thai markets. The rising disposable income of young consumers and their changing lifestyles indicate the growth of ready-to-eat products. A report by Research and Markets indicates that the ready-to-eat market in India is expected to grow at a compound annual growth rate (CAGR) of 16.24 percent during 2019-2024, to generate a revenue of 68.47 billion INR (895.2 million USD) by 2024.
Skanem will start the commercialization of linerless labels in India in the next three years, says Vazhapulli.
Expansion and acquisitions
Vazhapulli stepped into his role at Skanem India in 2019 and has been focusing on expansion in the region. 'Skanem is now being a bit more aggressive in expansion,' he says.
The company is planning to acquire one or more labeling companies in India. 'In 2022, we plan to acquire a reasonably good name in India and expand our foothold in the market. We are one of the leading players and aim to consolidate our position as the market leader.'
Vazhapulli has already submitted his proposal to the board and has received verbal approval. 'We are looking for the right partners. In late 2022 or 2023, the market will hear about the acquisition.'
The company is looking at leading players in the label industry with a turnover of above 500 million INR (6.7 million USD). It is also eyeing neighboring markets including Bangladesh, Sri Lanka and Nepal for expansion. 'We might look at expanding in the Bangladeshi market by setting up a plant there.'
Investment plans also include a new multi-color press with shrink sleeve capability for its Mumbai plant in the first half of 2022. The company intends to expand from pressure-sensitive labels to shrink sleeves.
'I would like to emphasize that brands should look at the technology that goes behind preparing labels, apart from the design,' concludes Vazhapulli. 'We should look at Industry 4.0 and IoT as an investment, provide more value to our customers in terms of giving them a unique opportunity to communicate with their customers directly. If we do that, it will garner respect for the whole industry.'
Stay up to date
Subscribe to the free Label News newsletter and receive the latest content every week. We'll never share your email address.