Light at the end of the tunnel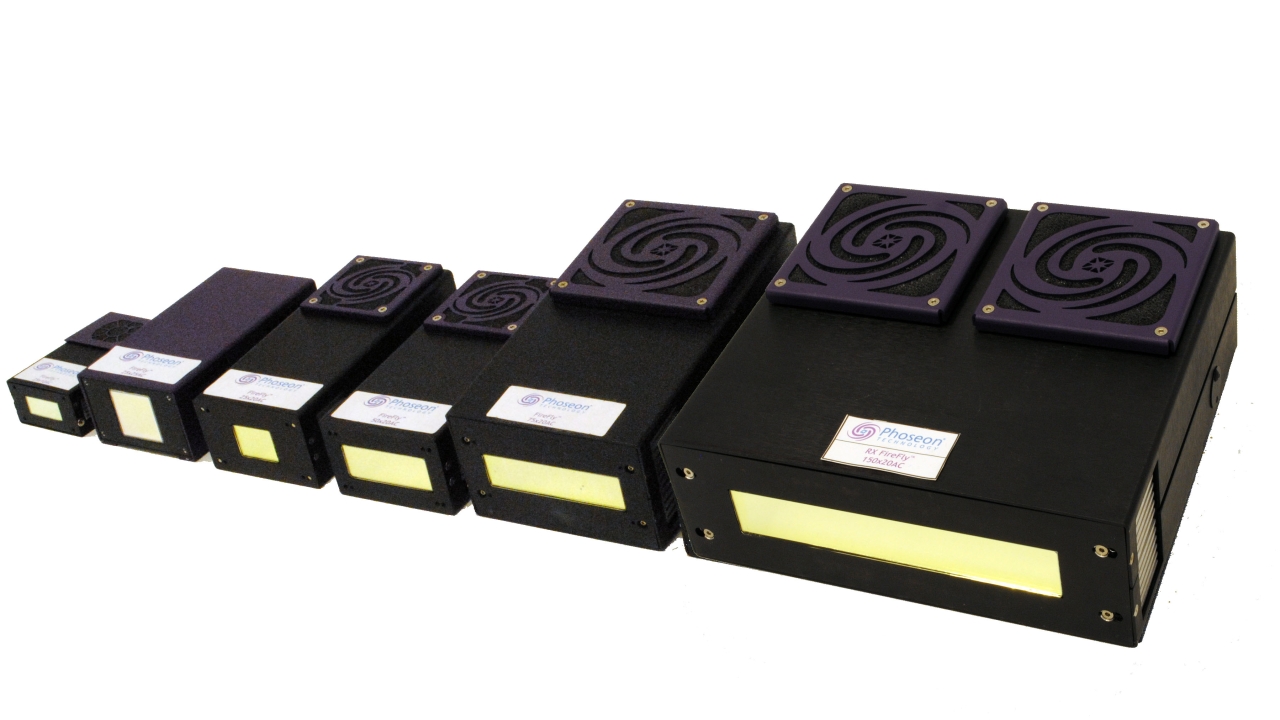 What is UV LED technology? Chad Taggard, vice president of marketing and business development at Phoseon Technology; Jennifer Heathcote, North America general manager for Integration Technology; and Nidal Abbas, group product manager at Lumen Dynamics report on behalf of the UV LED Curing Association.
When you hear the term UV (ultraviolet), you might think of the sun. When you hear the word LED (light emitting diode), you probably think of lighting for your house.
UV and LED technology combined has a wide spectrum of capability depending on the UV wavelength. UV LED technology can be used for visible lighting, water purification, nail curing, industrial curing and many other applications.
LED curing occurs when polymerization happens; the process where monomer molecules react together to form 3D networks, also known as polymer chains.
The complexity of polymerization is due to various functional groups present in the reacting compounds.
Because of the range of properties of polymeric materials, they play an essential role in everyday life. Adhesives, inks, coatings and sealants used in our daily lives undergo polymerization that requires a hardening process to be more useful.
This reaction can be photo-induced, light cured or UV cured. Curing can occur either by free radical initiators or cationic initiators. For light cure adhesives, coatings and inks to interact with UV light, a photoinitiator must be present in the formulation.
These photoinitiators fragment into reactive species when exposed to a light source, and initiate a rapid polymerization process with monomers and oligomers to form a cross linked and durable polymer.
Much of that chemistry relies heavily on photoinitiators tuned to broad band sources that peak around 365nm. As a result, not all previously formulated broadband UV ink chemistry will work with monochromatic LEDs.
In many cases, the chemistry must be reformulated to react and accomplish the same or similar cure results within the more restrictive but also incredibly more intense band of LED output. While this no doubt presents challenges, it also yields the positive aspect of eliminating the infrared and UVC components.
As a result, when compared to conventional curing, there is less heat transfer to the substrate (no IR) and no harmful UVC rays or resulting ozone to address. The UV from current LEDs is all UVA with a slight visible component in the violet wavelength range.
Traditionally, mercury-based UV lamps have been utilized for curing, but now more energy efficient and environmentally friendly LED-based UV technology has proven a superior solution for the printing industry.
LED curing technology uses semiconductor-based LEDs to project UV light when an electric current is passed through them.
There are three key components that contribute to a UV LED curing system. When these components are optimized correctly, they can provide an economically advantageous high throughput solution to the printing industry.
The three elements are: UV curable materials (inks) that can absorb energy in the UV region to undergo polymerization process; a UV LED curing lamp, which provides energy in the UV region of the spectrum; and a printer where the UV LED lamp is integrated to cure material underneath it.
These elements together provide a long-term sustainable printing method through green technology, eliminating ozone emissions and lowering energy consumption.
Material suppliers
Approximately 50 percent of the top international companies offer inks optimized for UV LED curing technology.
These include Sun Chemical, Flint, Tokyo Ink, Siegwerk, Altana, Fujifilm, Zeller+Gmelin and Wikoff.
Lamp suppliers
There are many UV LED lamp suppliers in the industry currently working to bring the benefits of UV LED to end users. These include, but are not limited to: Baldwin, Hereaus NobleLight, Hönle, Integration Technology, Lumen Dynamics and Phoseon Technology.
Printers
The number of printers moving to UV LED technology has increased significantly in the past few years.
At Drupa 2012, over 30 printing vendors displayed equipment showcasing UV LED technology, and the benefits of reduced heat transfer to substrate, quieter operation, elimination of ozone and ventilation, and economic savings.
The booth traffic at the show was at an all-time high for vendors specifically exhibiting presses installed with UV LED curing systems.
The overall positive impression of Drupa 2012 attendees toward UV LED curing clearly shows that it is finally taking their place as a mainstream curing technology in the printing industry.
Rapid technological advancements being made in all areas of printing, from digital inkjet to flexo and even into offset, demonstrate the far-reaching potential and growing acceptance of UV LED curing.
Ink formulation and materials
With the improved availability of UV LED optimized ink chemistry, UV LED sources have become a very viable curing solution for many in the printing industry.
One of the key ingredients in the chemical formulation is a photoinitiator that serves as a catalyst to initiate the polymerization process when exposed to narrow spectrum UV LED energy. And with the continued widespread acceptance of UV LED systems, availability of suitable base materials continues to grow.
The driving factors in advancement of chemistry of raw materials are increased capability and cost effectiveness of commercially available UV LED curing lamps.
UV LED lights have a narrow spectral output centered on a specific wavelength, +/-20nm. LEDs are a solid state device that can be built with various wavelength diodes including but not limited to 395nm, 365nm, 385nm, 405nm and 410nm, unlike the broad spectrum of wavelength range output from Hg-based lamps.
This monochromatic distribution requires new chemical formulations to ensure proper curing of UV material (ink).
Currently, the most popular wavelength is 395nm, with 365nm being used in specific applications.
Market drivers
While there are many drivers shaping the market such as improvements in compatible inks and materials, more powerful LED output and reduced total cost of ownership.
Providing advanced capabilities and economic benefits while also being a "green" technology ensures that end users can grow their revenues without sacrificing existing business.
Advancements in UV LED technology
With the rapid development of UV LED curing technology, OEMs have widely accepted UV LED curing for digital inkjet and screen printing applications. Flexographic and offset printing applications will be next on the horizon. From the ink and material side of the market, over 20 ink and material vendors on the market offer support and ability to formulate for LED.
In addition to the OEMs and ink suppliers, end-users are increasingly asking equipment manufacturers for LED options, and the market-leading vendors are responding. Confronted with such exciting and rapidly evolving technology, system builders and end users are closely monitoring the ever-changing UV LED curing landscape.
Read more features from Package Print Worldwide here
Stay up to date
Subscribe to the free Label News newsletter and receive the latest content every week. We'll never share your email address.