Holography against counterfeiting
Counterfeiting is an economic pandemic affecting large numbers of businesses and brands around the world.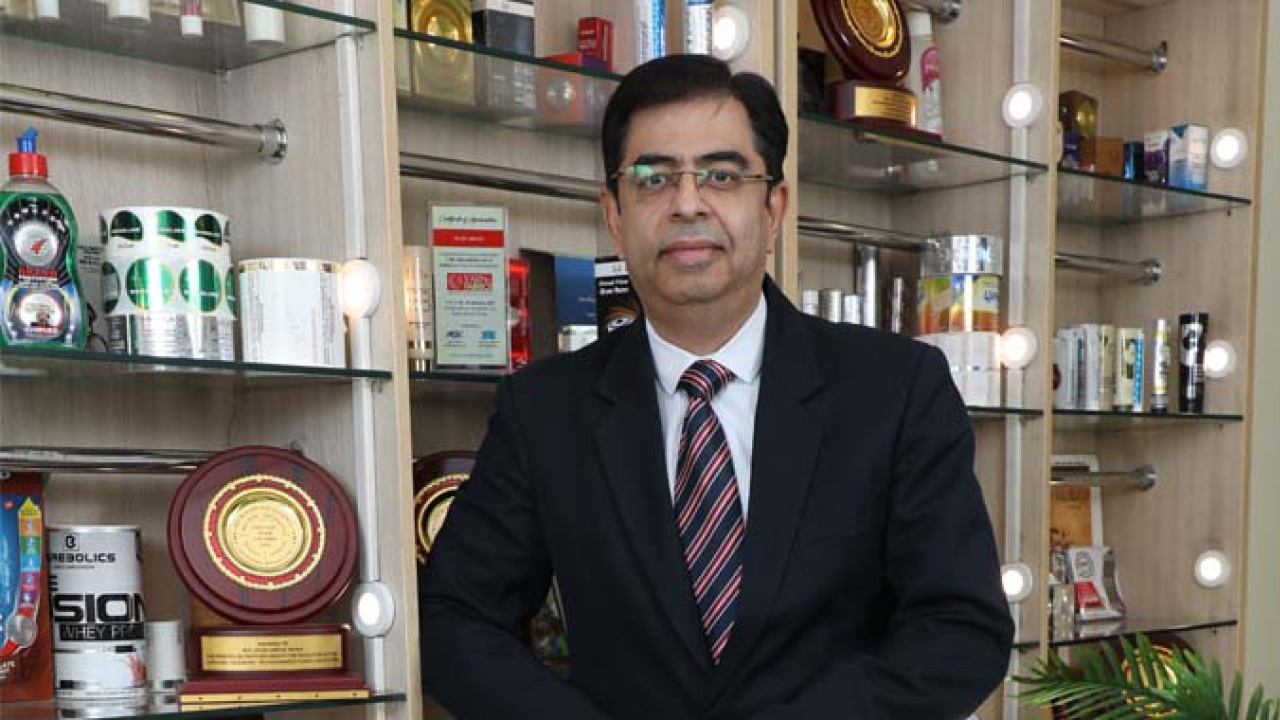 According to a report issued in 2021 by Authentication Solution Providers' Association, counterfeiting costs the Indian economy a whopping 1,000 billion INR (12.9 billion USD) every year. In fact, one in three Indian adults has been the victim of fake products from e-commerce websites, making online counterfeiting the fastest growing business crime. Alarmingly, counterfeiting incidents increased by an
average of 20 percent from 2018 to 2020.
A report by Federation of Indian Chambers of Commerce and Industry underlines that 31.6 percent of the FMCG personal goods space is spurious. In the automotive aftermarket sector, which is worth INR 40,000 crore (USD 5bn), counterfeited fake automotive components are responsible for up to 20 percent of road accidents in India, says a study by Nielsen and Automotive Component Manufacturing Association of India. In the healthcare and pharma sector, counterfeited medicines occupy more than 30 percent of the pharma market and create a healthcare nightmare for the developing world.
As counterfeiting remains pervasive, the potential of holography is likely to grow
Yogesh Kapur, executive vice president of UFlex's holography business, says that while counterfeiting is a global issue, malpractices higher in India due to a lack of specific legislation to address counterfeiting. Only a few Indian states have dedicated crime enforcement units to take action against reported counterfeit cases.
'What adds more to these incidents is the dearth of anti-counterfeiting technologies in India, as it becomes difficult for the compliance enforcement and investigative officers to identify the difference between genuine and fake,' he adds.
Kapur also cites is a lack of adoption of available technologies, leading to difficulty identifying the original product. 'The biggest reason that is a fertilizer to counterfeiting is the mindset of Indian consumers to accept look-alike counterfeited products as they are much cheaper than the original. It gives them a fake status symbol but at the cost of several factors including product performance, impact on health and value for money,' he notes.
Some leading pharma and medical companies have directed their efforts at authenticating packaging to protect their products. Holograms have become one of the most widely used overt authentication features on pharma products around the world.
Holography provides overt first-line authentication, while covert features such as scrambled images, micro-text and UV-sensitive or other specialty inks provide second-line authentication for trained
examiners equipped with appropriate decoding equipment.
Another important trend Kapur highlights is the serialization of holograms as part of systems that combine authentication with traceability, with track-and-trace systems linking on-pack security devices with database management and field-tracking services. In this way, knowing where a particular consignment has been, where it is now, and where it is heading has become a fundamental part of production and logistic operations. This technology, coupled with single seal holographic labels that prevent duplicity is playing its part in preventing counterfeiting incidents.
Latentogram
UFlex has recently developed Latentogram hologram technology. It is a polarized covert image applied on a reflecting layer. Latentogram can contain textual, graphic or hidden images that can be made into self-adhesive labels in several shapes and sizes. It can be customized in any design or logo and creates infinite possibilities with invisible text, graphics and photos of people or with alternative numbering. It is a tamper-resistance technology that prevents security features from being re-used, thus adding a protective layer.
Latentogram works through an authenticity identifier – a device that has a special film as the main element, which allows the user to see covert images on the Latentogram. It verifies the authenticity of the security element applied on a document or on packaging by simply placing the identities on the Latentogram and decoding the covert elements. There are other options as well, for example, tangent reader, nano text and 3D motion.
'Brand owners should consider that the more successful and recognized their brand becomes, their chances of falling prey to counterfeiting products and practice is likely to grow manifold. The question is, should brand owners wait to implement a program only after they become a victim to counterfeit products, or take preventive steps beforehand?' Kapur says.
As counterfeiting remains pervasive, the potential of holography is likely to grow. 'Today, with investment in holograms, holographic technologies and development of new and improved holographic
applications, the segment is witnessing an upsurge in India. It is interesting to see sectors other than FMCG, pharmaceuticals, automotive take cognizance of the impact that counterfeiting could bring and are taking preventive actions beforehand.'
India is taking leaps in holographic innovation, including 3D UV-embossed holographic labels and self-kiosk labels, as well as opening doors to brand promotion and customer loyalty through engaging QR codes on packaging.
With the growing number of counterfeiting incidents, the focus is shifting towards traceability, consumer food safety, inventory accuracy and management, including first-in first-out. 'We learned that winning at the shelf is not enough anymore; brands must win in the online shopping cart too.' 
The growth of e-commerce in India has customers more prone to fall prey to counterfeited goods.
In an effort to curb counterfeiters, the Indian government is mandating QR codes on the labels of all APIs manufactured or imported in India, at each level of packaging, to enable tracking and tracing of the pharma ingredients. This rule is expected to come into force on Jan 1. 
Stay up to date
Subscribe to the free Label News newsletter and receive the latest content every week. We'll never share your email address.