Industrial labels
The primary use of an industrial label is to identify equipment and provide visual or textual information regarding use or risks. They can be used to keep track of products across the supply chain where it is not aesthetics but moisture, temperature, or chemical resistance that takes priority.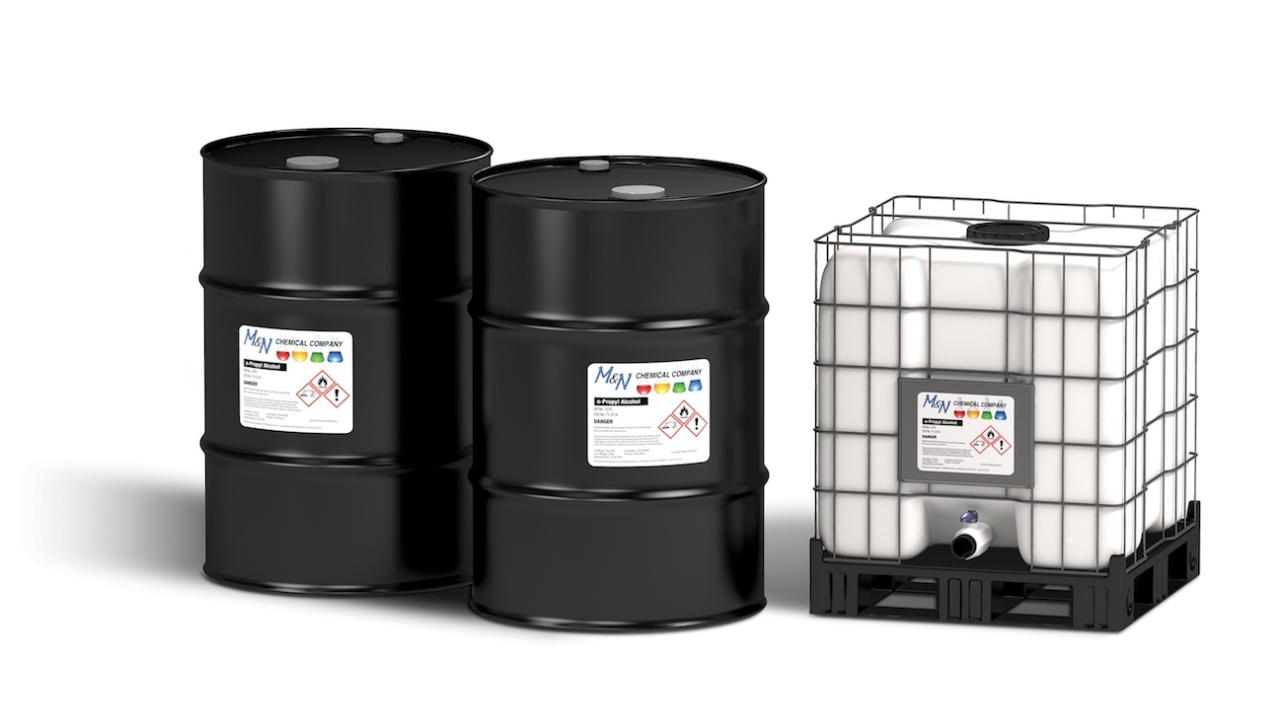 Most applications for industrial labeling require long-term legibility in often challenging physical environments. They can carry a range of messages including warnings about dangers or compatibility, and the label carrying that messaging needs to last as long as the object to which it is adhered.
'Industrial labeling applications are those that require the use of sturdy labelstock, resilient adhesive, and sometimes special features to ensure the messages they carry will not be lost, or the integrity of the items they protect will not be jeopardized,' says Kim Hensley, marketing manager for roll label products at Mactac. 'These labels rarely exist just to look pretty, and they often carry critical information related to safe usage, compliance or product integrity. In some cases, a durable label might be all that stands between a consumer and disaster, warning of inherent product dangers or showing evidence of tampering or counterfeiting. 
'Industrial labeling often involves surfaces that make adhesion difficult – they may be uneven, covered in powder-coated paints or may just be dirty. In general, you want a durable, chemical-resistant option that will demonstrate not only permanent adhesion, but resistance to environmental factors.'
Yohann Froment, marketing director of thermal transfer specialist Armor, stresses the need for careful matching of label printing technology and consumables, such as label material and ink, to ensure maximum reliability. 'A barcode that can't be read will slow down or even stop a production line,' he says. 'It can potentially result in financial penalties. In thermal transfer technology, there is a large selection of label materials and ink ribbons to adapt to very specific environments, such as solvent resistance, heat resistance, scratch resistance, high-definition print for small barcodes, and high-speed printing, just to list a few.'
Froment also warns about one of the major challenges faced by businesses operating in the industrial labeling sector – multiple end user market-specific regulations.
'In many industries there are regulations or standards that relate to the identification and traceability of products,' adds Froment. 'Industrial labeling is no exception. We must carefully consider each labeling technology in this respect before implementing it. For example, the American standard UL 969 applies to electric and electronic devices labeling: by evaluating the performance of the label material (adhesion capacity and material resistance) and the durability of the printed message (resistances to multiple external stresses), it provides product selection guidelines. British Standard BS5609, on the other hand, has become a reference of print durability for the identification and traceability of chemicals. Here again, we have to consider the right combination of label and ink consumables to comply with it. Finally, car part manufacturers or car brand owners often require each car element (including the labels) to be listed inside the IMDS (International Material Data System) in order to guarantee that each labeling component (label, adhesive, ink) is taken into account for the overall car composition evaluation.'
Changing demand creates challenges 
Simon Wood, sales director at UK-based Industrial Labels & Nameplates, has been active in the label and metal nameplate industry for over 40 years, during which time he has seen dramatic changes brought about by emerging technologies and changing regulatory requirements. 
"These labels rarely exist just to look pretty, and they often carry critical information related to safe usage, compliance or product integrity"
'In my early days the requirements were generally for anodized aluminum, black on silver with square corners and four holes. All colors in those days were printed one pass at a time.'
Wood says his customers now include in their specifications a multitude of additional factors such as color, shape, adhesives that work in a variety of conditions, barcodes, sequential numbering and all sorts of special processes to enhance the look of the labels. 'The aesthetic of the label in 2020 is just as important as the robustness and durability of the product,' he adds. 'As technology moves on, it's also quite hard to keep pace with all the new innovations that crop up.'
'For industrial labels as a product, we have noticed a growing interest in intelligent, smart labels and in sustainable label materials,' says Brett Wilms, managing director of identification solutions for EMEA at Brady Corporation. 'In the future, all products, both in the retail and in the industrial product market segments will need a unique digital identity to enhance their visibility throughout the supply chain, all the way to the consumer. This enhanced visibility will help improve efficiency, increase sustainability, and enhance the customer experience.'
One of the biggest challenges currently is the uncertainty about a further slowdown of the economy due to changes in the global political and social climate. The label producers that thrive will be the ones who are best able to adapt.
'This uncertainty will also create a path for opportunity and change, and it is not only relevant for the industrial label market. We can expect agility to replace pure performance and cost as the new norm,' adds Wilms. 'As many label converters have been facing reduced order sizes and increased pricing pressure, most of the efforts in the past years were related to improving label manufacturing performance. Interesting new technologies such as digital and hybrid printing were being discovered and implemented, and new label materials have been introduced, so this is just the start of a new era.'
Tim Pattison, UK sales and operations director at Interket, confirms that key trends are the adoption and integration of digital print alongside flexo alongside reduction in run lengths and increased SKUs. 'That said, 2020 has seen a reverse in this trend, with supermarket chains and large brand owners standardizing and reducing designs to meet consumer demand during the pandemic. I believe the ability to offer flexibility will be the key challenge for industrial labeling going forward.'
On the other hand, Carsten Otte, director of business segments and tailored specials at UPM Raflatac thinks that the market is relatively 'fixed' in the sense that the industry is somewhat conservative, and even a bit change-resistant, meaning transformation is quite slow. 'The reason for the industry remaining steady is that the requirements are high – printability, chemical and mechanical resistance, and regulations need to be followed and changes typically require re-qualification, which means cost, effort and risk,' says Otte.
Trends shaping the market
The unprecedented spread of the Covid-19 pandemic around the world has impacted every human being in some way. It also became a hot topic for businesses specializing in industrial labels, which quickly responded to new market needs.
'There are a number of opportunities in the market, especially with those customers that take their labeling seriously,' says Simon Wood. 'If equipment during these Covid-19 times is really being cleaned down on a regular basis with alcohol-based cleaning agents, then the labels should be sturdy enough to withstand the required conditions.' 
Adds Paul Purdef, marketing director of durables, label and graphic materials at Avery Dennison in North America, 'The need to track the use of N95 masks and other PPE will be critical and the systems used today at hospitals and other industries need significant enhancements. I can see traditional track and trace label solutions along with smart technology such as RFID being part of the solution going forward.'
Now more than ever, the hospitality industry is enhancing safety measures for consumers. Across the globe, hotels are introducing new standards of cleanliness and disinfection to ensure guests enjoy a clean, safe stay.
'Mactac's hotel security seals are a cost-effective, basic means of improving hotel security – giving consumers peace-of-mind that their health and safety is a top priority,' says the company's Tim Hensley. 'Our security seals feature a unique, non-residue removable acrylic adhesive. When the label is removed, a concealed "Void" image becomes visible on the facestock, yet no adhesive residue is left on the application surface. As guidelines and mandates for the phased reopening of businesses and establishments like hotels, restaurants, bars, theme parks and more begins, the trend to provide added consumer reassurance with security seals is certain to grow.'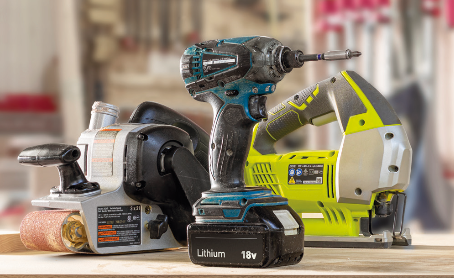 Along with reaction to Covid-19 developments, several other key trends can be expected to shape the industrial labeling sector of the future, such as print-on-demand, sustainability and implementation of interactive technologies.
'Print and apply labeling systems is a fast-growing segment, responding to industrial labeling challenges in terms of integration with automated and high-speed assembly lines or conveyors,' says Yohann Froment. 'This evolution is linked to the progressive implementation of Industry 4.0 processes, which is bringing about more reliable and automated labeling systems.'
'Print-on-demand in chemical labeling is growing in response to the demand of smaller lots and greater flexibility,' confirms Otte. 'This growth is in part due to the implementation of GHS in chemical labels, but also other digital technologies like UV inkjet are gaining market share in industrial and durable labels.'
"Research and Markets projects the industrial label sector to reach USD 69.1 billion by 2027, growing at a CAGR of 5.1 percent"
According to Pattison, one of the big trends is the use of label technologies for track and trace, particularly for high value items in the supply chain. 'We have developed a solution offering manufacturers and their supply chain up to 14 layers of security using a combination of repro, ink and print techniques to protect brands from fraud and offer tamper resistance, all within the label design. We are seeing this approach being used not only for the obvious applications for parts and assembly but also for high value food and healthcare product labeling. We see a clear opportunity to take this solution into new sectors for our business, which can be delivered to our international markets as a group offer.'
Will the industrial label go green?
'On a general level, sustainability is a growing trend that shows no signs of curtailing,' says Otte. 'We are already seeing inquiries for sustainable products, like our UPM Raflatac Forest Film, for chemical or oil can labeling. The technical properties of this product, or products with post-consumer recycled content (PCR), are the same as conventional materials and allow brand owners to get closer to achieving their sustainable packaging targets. In the United States, we are seeing a trend where vinyl labels are being replaced with more sustainable materials like PET or polyolefins. There is still a lot of vinyl being used on drum labels, but slowly but surely that is changing.'
Otte says there are an increasing number of industrial end users looking at improving their environmental footprint via recycling services, and demand will only continue to increase. 
'Sustainability is increasingly more important for the segment,' echoes Avery Dennison's Purdef. 'It hasn't been a huge point for the label material per se, but the segment as a whole is seeing pressure. One key area of sustainability that is impacting label choice is the trend to use more sustainable plastics, paints and varnishes. These surfaces are what the label material has to bond to and still deliver performance as expected. Additionally, in BS5609 certified chemical drum labels, the push to eliminate vinyl has intensified. Especially when chemical drums are shipped to Europe. It was a key reason we launched our new Laser Drum PET just over two years ago.'
Brady Corporation's Wilms also sees sustainability as a factor of growing importance. 'Sustainability is a continuously accelerating topic and I think all label companies will have to continue their sustainability efforts. Companies will have to come up with innovations that advance the circular economy by reducing their environmental impact through their operations and supply chain, all while staying profitable. Hopefully a consolidation and standardization of sustainability efforts will happen within the label industry, because at the moment everybody is doing something without leveraging the impact an aligned industry could have.'
Suppliers have focused hard on new processes and initiatives to improve the eco-friendliness of their industrial labeling materials, including glassine recycling and thermal transfer ribbon waste recovery.
'Our most recent product – APR1 – uses 12 percent less plastic than standard thermal transfer ribbons,' says Armor's Froment. 'In France, our ribbon collection and recovery program – RecPet – has been running successfully for several years, therefore we are now expanding it in North America and soon in Asia.'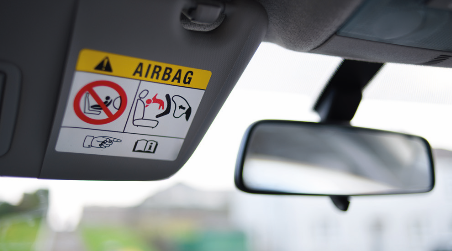 The converter's side of the market similarly lists sustainability as a high-priority business target. 'As we coat our own label substrates, we are in a great position to develop new substrate combinations in partnership with our customers and are fortunate to have a detailed understanding of the plastics recycling process within the business,' says Interket's Pattison. 'We hold a range of certifications including Zero Waste To Landfill (Labels), Zero Waste To Landfill (Foil), PEFC (Promoting Sustainable Forest Management), FSC (Forest Stewardship Council), Sedex, and are RSQS Registered. We believe if as an industry we continue to work together and use our technical knowledge collectively we will undoubtedly support the brands and retailers in reaching their environmental objectives, some of which are extremely ambitious.'
The future of industrial labeling
According to the latest report published by Research and Markets, the global market for industrial labels is estimated at USD 48.8 billion in 2020. The company projects this label segment to reach USD 69.1 billion by 2027, growing at a CAGR of 5.1 percent. The demand for industrial labels is on the rise.
'With new printing technology, and some of the industrial business coming back to the US, there is some light at the end of the tunnel,' says Purdef. 'The companies that can offer technical and lab testing support, along with first-to-market innovative products, will be in good shape to earn more in this space.'
Wood sketches an equally positive outlook. 'The industrial label and nameplate sector will continue to change and those companies that can provide the expertise and those that can adapt to and find the developing markets will always thrive.'
'I believe the trend for the next few years in labels and labeling will be a continuation of what has been started in the last seven years,' adds Wilms. 'We will see consolidation of label manufacturers, through mergers and acquisitions, where bigger, global companies will absorb smaller label converters that have been impacted economically by the Covid-19 situation; however, those bigger companies will still be faced with increased demand for better responsiveness to customers. Agility will become more important than pure performance and added value and profitability will be made by those companies that are flexible, innovative and capable of using the new technologies and new label materials in the most creative ways.' 
Interket predicts industrial labels will be increasingly used by big brands and retailers to engage with their audience. 'We will see more focus on digital manufacturing where front-end and back-end form a closed loop through workflow automation in which digital or hybrid printing will lead to faster job changeovers, enhanced efficiency, reduced downtime, less ink and less substrate wastage,' predicts Pattison. 'We will also see enhanced label capabilities with more personalization, including custom variable data, embedded augmented reality and sensors, RFID, NFC and other smart communication solutions.'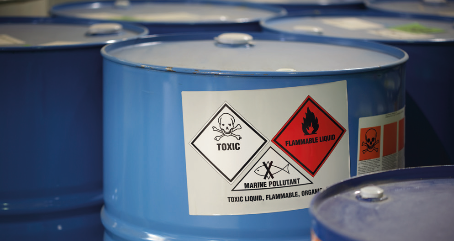 According to Otte, sustainability is the name of the game. As with most any other segment, demand for more sustainable label materials will increase with each passing year. 'UPM Raflatac has a healthy portfolio of sustainable products, including those that contain recycled content, bio-based materials, and those that enhance recyclability, all helping brand owners enable a circular economy. Every company has its own (often very different) sustainability targets, which can vary widely between different brand owners, and these targets will feed the demand for more sustainable solutions.'
'The volatile, complex and uncertain new world creates many exciting opportunities that will push label manufacturers to work more closely with brand owners, their industrial customers, end users and their material and equipment partners,' says Wilms. 'Only joint efforts will make the label industry even more important in this new world.'
According to Wilms, label manufacturing will continue to innovate to keep up with new demands driven by label end users. Press technology and software advances will bring new levels of automation to plate, cylinder and flexible die changes, in-line color measurement, slitter and knife set-up, press management, and web inspection. Even printed electronics and nano-printing technologies will be fully industrialized for commercial use.
'All these developments combined in the latest generations of hybrid analog/digital label printing presses will lead to the creation of the most sophisticated in-line and automated multi-process label manufacturing. When all of this is linked with advanced ERP and MIS business software, artificial intelligence (AI), cloud computing and fast-evolving Internet-of-Things (IOT) possibilities, it will create a new and exciting era for the labels manufacturing industry,' concludes Wilms.
Stay up to date
Subscribe to the free Label News newsletter and receive the latest content every week. We'll never share your email address.