L&L turns 40: The illusion of augmented reality
As brands' interest in augmented reality continued to grow*, Georgina Saunders looked at some of the opportunities** opening up for packaging converters to integrate interactive media into their product portfolio.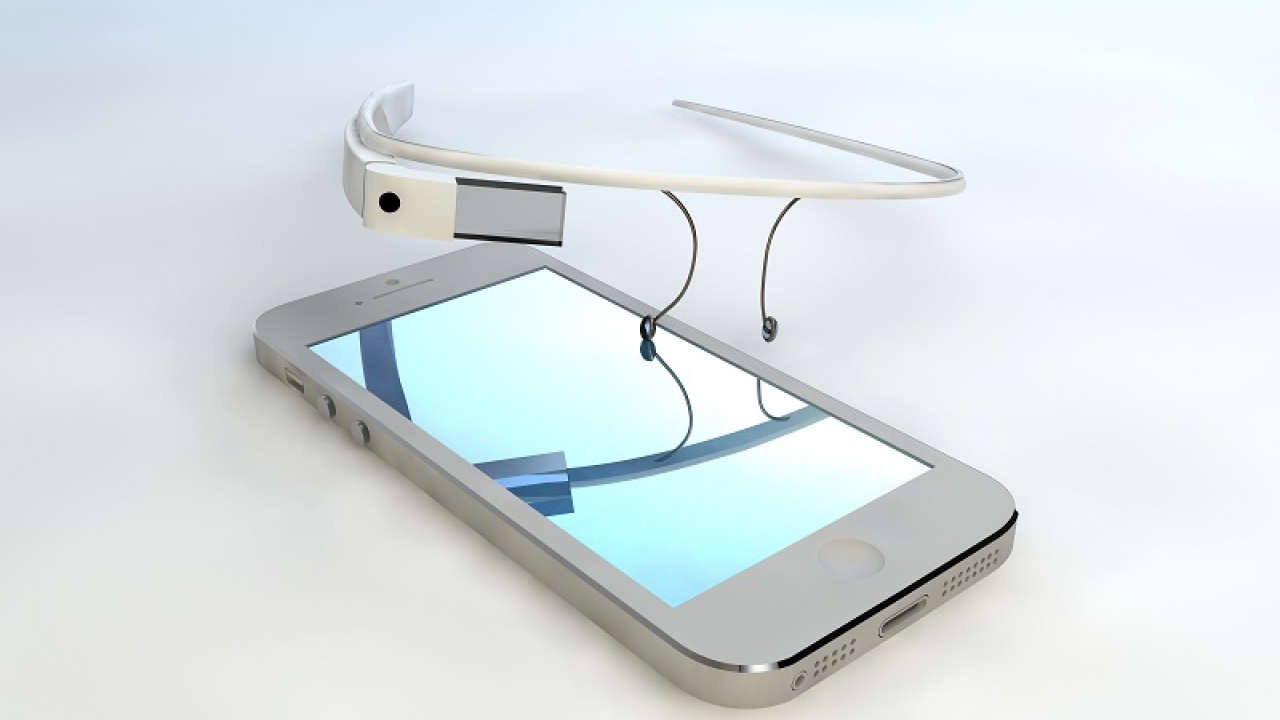 Augmented reality (AR) continues to push forward into the consumer environment, with a number of brands and products now carrying the technology as part of their multi-channel marketing mix to engage and delight consumers.
A recent survey among end users carried out by Cal Poly State University showed 10 percent are investigating AR, with 28 percent looking at QR codes.
A notable recent example is UK confectionery brand Maynards, which launched an AR campaign on its Discovery Patch product packaging to add an 'immersive discovery and learning experience'. Discovery Patch is a range of fruit-flavored jelly sweets, with four separately branded Discovery Patch packs – Animals, BodyBits, Myths & Monsters and Mini Creatures.
Mobile market agency Hi Mum! Said Dad used the Metaio AR engine to create a 'deep and valuable family interaction' that sees children, guided by their parents using smartphones, tasked to find 3D character pieces placed around their environment, read the clues and guess what they have found. The interaction is led by a call to action featured on the front of the packs. Each of the four pack types features a different AR experience, so offering multiple user interactions and helping generate brand loyalty through repeat purchasing.
Lizzy Huelsmann, senior brand manager of candy at Mondel z International, which owns the Maynards brand, said: 'We think the fun shapes and delicious taste will make it something that families will love, giving their imagination something to chew on. Mums have told us that they think the product will be great for the whole family – they think it's a really different product and love that it helps them spend more quality time together while developing their children's learning and creativity.'
Craig Wills, managing director of Hi Mum! Said Dad, says the idea of discovery and interaction is central to the Discovery Patch brand.
Data collected from the campaign shows it has been a success, with interactions occurring after school and after meals when parents are most likely to engage with their children. The data also shows multiple interactions by single consumers as they look to experience each of the different AR environments offered by the Maynards campaign. Wills notes that the call to action on the front of the packs is essential to ensuring this level of response takes place, as consumers still need reminding and prompting about the AR experience on offer. 'I think it's still a big stretch of the imagination to expect consumers to remember an advert or other piece of marketing collateral that they saw a few days ago and link it to a product that is in their hands.
He likens this to the early days of QR codes, when there were some poor executions of the technology that put consumers and brands off. In AR, poor executions are all too easily found, such as those requiring the image marker to stay in the same location throughout the interaction or those that have too easily 'dropped' the marker, so ruining the consumer experience.
'We are showing that AR can have a valuable presence for consumers and have proven QR can work,' Wills says, referencing a project Hi Mum! Said Dad undertook with confectionery brand Cadbury, also owned by Mondel z International, to trigger a 'moment of joy' – including video content, animated gifs, recipes and other interactions – directly from the packaging.
'These are fleeting, yet considered interactions and not meant to be deep, but again the success of the initiative was backed up by the purchasing and consumptions patterns we were able to record.'
Jason Higgins, director of mobile technology at AR platform developer Nth Degree Imaging, says one element of his company's work is a further development of QR codes to bridge the physical and digital worlds.
'We have a group of customers looking at seeing an item being taken on a journey into the digital world. AR is about supplementing what you're seeing with what's interesting and informative.'
For Wills, data collection is an important element of the QR/AR story, as it allows brands to see that the technology is working for them and providing a return on their investment. AR is also being made an easier sell by the evolution of the technology itself, with the engines now more accurate and better able to cope with variations in their environment, such as reflective materials, creasing and rounded surfaces.
'The technology has developed hugely, but brands and agencies need to come up with more meaningful executions to provide a benefit to the end-user; seeing a 3D image pop out of a flat surface is no longer enough and AR can do some really interesting things.'
The next move forward will come from 'depth sensing' devices, including the Occipital Structure Sensor, expected to hit the market in early 2015. This technology can 'see' the world in 3D via what are known as RGB-D (red, green, blue + depth) sensors, and the latest version of Metaio's flagship SDK will support depth sensor input from these devices.
'Smartphones and tablets have historically made use of single, 2D cameras primarily intended for image capture', says Metaio co-founder and chief technology officer Peter Meier. 'With the ability to understand depth information, mobile devices will become significantly more powerful when it comes to AR and computer vision tasks. Knowing that the likes of Google and Intel are heavily investing in depth-sensing camera devices, we made sure our SDK is prepared for the next big surge of innovation that this hardware provides developers.'
Packlinc – owned by leading UK repro house Reproflex 3 – is another system provider offering enhanced consumer engagement through app-based technology. The Packlinc system transforms existing packaging into a digital gateway to the online world, engaging consumers with media experiences such as videos, social media, competitions, promotions, feedback or further product information – with one simple scan.
To achieve this, a unique code is embedded into packaging graphics which, when scanned, starts the interaction between the physical and digital worlds.
The Packlinc Community analytics portal is a fully functioning data capture tool to provide the ROI Wills and Higgins talk about, and gathers real-time data to give instant feedback and information about a brand's audience and its engagement with packaging during a live campaign.
UK press manufacturer Edale used the Packlinc system at Labelexpo Europe 2013 to provide information on its machinery range, while a number of exhibitors at the recent Packaging Innovations event in London, showed real-life packaging examples. Reproflex3 demonstrated its Pom-Bear snack packaging, which dates back to Halloween 2013, where multi-bag packs featuring Packlinc were available across the UK retail environment. This invited consumers to find an invisible 'ghostly code' via the Pom-Bear Facebook page. The project received a gold innovation prize at both the EFIA Print Awards 2014 and Starpack Awards 2014.
Beyond brands
It is not only brands that are capitalizing on AR. Both CS Labels and Tyler Packaging have added AR to their capabilities this year.
CS Labels introduced AR, running on developer ooh-AR's engine, earlier this year, to add a new dimension to its print offering. Explains company managing director Simon Smith: 'You can prompt customers for product feedback, encourage them to join forums, surf the net and even request a quote or buy products and services, all from their device – all without any compromise on the look of your product. You can also collect analytical user data or opt-in details if the customer provides it.'
To achieve this, CS Labels creates branded apps for customers, downloadable from Apple's App Store and Google Play. Anyone who has downloaded the app can use their touchscreen device to find out more, give feedback and even make purchases through an interaction triggered by a label.
Examples of this product in action include a project with Twinnings tea. The brand's high-end products - where different blends are individually crafted – are linked via AR-enabled packaging to the company website, where consumers can find more information on how and why the blend was created.
'At the moment, people are a little hesitant of the technology, but our customers are starting to see where it is going, realize the potential to enhance their profits and understand what it can do for a brand,' says CS Labels sales manager Nathan Daniel.
Tyler Packaging has also introduced AR as a way to augment its printed offering, seeing the potential to develop new packaging designs before they reach the retail environment.
Its AR suite is intended for use in the design and prototyping stages, so allowing customers the opportunity to visualize and scrutinize packaging from all angles before the product becomes a physical reality.
Tyler Packaging technical and sales director Adam Kay describes AR as allowing the company to 'take the next step' in terms of presenting a virtual model to customers.
'This is a natural progression of the design process,' says Kay. 'It allows our designers to respond to customer queries, suggestions and ideas much quicker than before. It also allows quick and simple versioning as it is all carried out digitally, so multiple variations of the same packaging can be delivered through a single interaction.'
Consumer evolution
Craig Wills says the future for AR will be heavily linked to how consumers evolve and adapt to having this technology at their fingertips – much the same as QR codes.
'At the moment, the average consumer doesn't know much about AR, but this will change. It was the same with QR but this is no longer the case, especially as handheld devices with native readers became the norm.'
Devices featuring native AR readers are starting to hit the market, such as the Sony Xperia Z2, but this technology will need to permeate across the whole hardware manufacturing base to help brands realize AR's potential.
'The technology isn't ubiquitous enough yet for brands, and not showing enough return on investment by driving sales and repeat purchasing just yet. Deeper penetration will help brands justify their investment.'
'Technology can sometimes feel alien when it is first introduced,' says Jason Higgins,' but quickly becomes natural. Tablets have revolutionized the way we consume broadcast media, but email was a much harder sell when it was first introduced. Now it's ubiquitous. These technologies and processes are very easy to pick up once all the components are in place, and AR is on the verge of that.'
Tyler Packaging's Adam Kay sees a similar story evolving in the production environment, as future packaging designers and professionals will view such technologies as second nature.
'I am convinced that 3D and AR will become an ever-more integral part of the packaging design and development process as the next generation of professionals come through and expect to have the same tools that they are exposed to in their personal lives available to them in a professional setting.'
*This article was first published in Labels & Labeling issue 6, 2014
**This transcription is a direct replication of the article as published
Follow Labels & Labeling on Twitter, LinkedIn and Instagram, then share your memories of the magazine using #LnLturns40
Find out how to join in with Labels & Labeling's 40th anniversary celebrations here
Stay up to date
Subscribe to the free Label News newsletter and receive the latest content every week. We'll never share your email address.