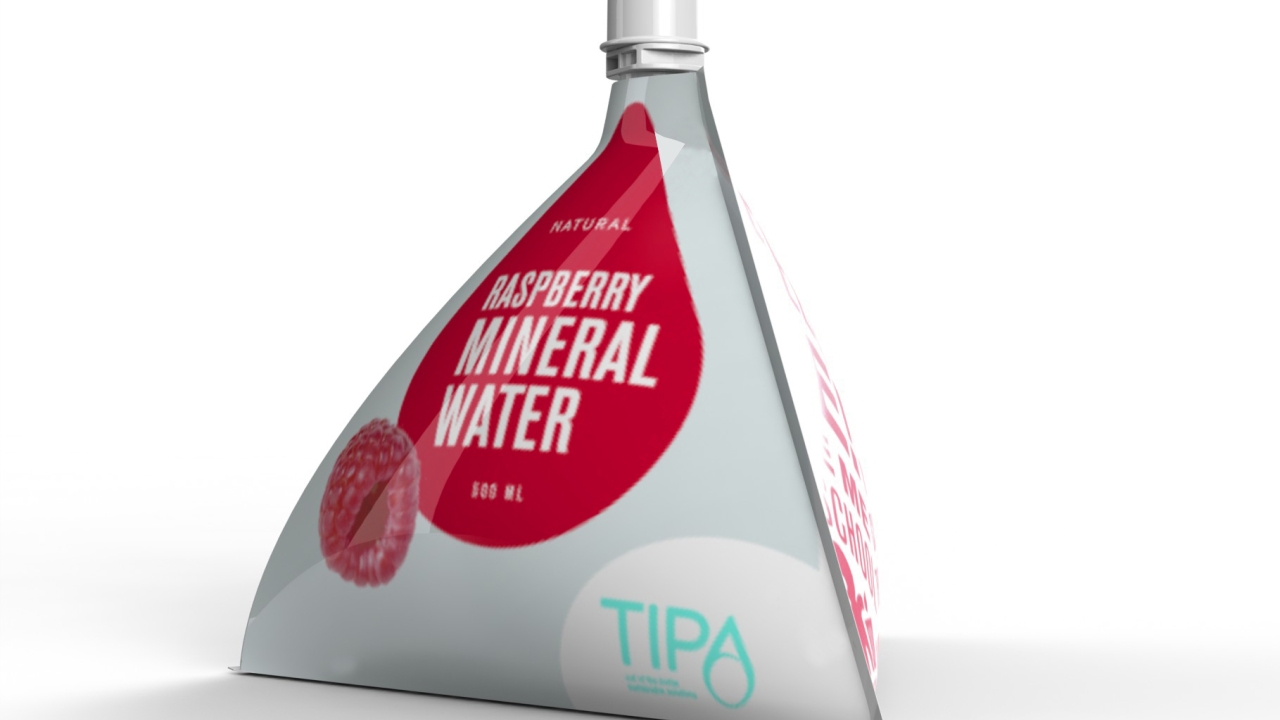 TIPA is moving forward with its work to develop sustainable flexible packaging. David Pittman speaks to co-founder and CEO Daphna Nissenbaum about the potential of its products.
Sustainable flexible packaging solutions are hard to come by, according to Daphna Nissenbaum, one of the founders of TIPA, an Israeli company devoted to developing biodegradable and recyclable flexible packaging products.
'Only five percent of flexible packaging can be recycled, which is not to say that it is,' she says. 'There's a large appetite from the big consumer product companies and other brands looking for innovation that helps differentiate their products.
'Other packaging materials can be recycled through waste management systems that stop materials reaching landfill, but this is not possible for most flexible packaging.
'The amount of plastics we are using and disposing of is a very big problem without a real solution.'
To offer a solution, TIPA has launched a range of transparent flexible packaging films that are 100 percent biodegradable.
Nissenbaum says TIPA has focused on this goal to provide brands and consumers with a way to make their packaging more ecological.
TIPA was formed in April 2010 by Nissenbaum and Tal Neuman, and currently has a staff of around 10 employees and consultants working on developing these films. TIPA's workforce consists of experts in bio-plastics, industrial machines, industrial processes, packaging and industrial design, all of which have allowed the company to research and develop the solution it is now marketing to the packaging segment.
The films are formed using a combination of biodegradable polymers, which TIPA blends into a unique formulation. TIPA's films are then built into a multilayer construction to provide flexibility and durability, resistance to oxygen permeability, light transmission and tensile stress.
The films have been tested according to the following relevant standards: Young's Modulus and the strain at break using ASTM D882-10 Standard Test Method for Tensile Properties of Thin Plastic Sheeting; light transmittance and haze using ASTM D1003 – 07e1 Standard Test Method for Haze and Luminous Transmittance of Transparent Plastics; oxygen permeability using ASTM D3985 – 05(2010)e1 Standard Test Method for Oxygen Gas Transmission Rate Through Plastic Film and Sheeting Using a Coulometric Sensor; water vapor permeability using ASTM E398 – 03(2009)e1 Standard Test Method for Water Vapor Transmission Rate of Sheet Materials Using Dynamic Relative Humidity Measurement; and bio-degradability and compostability, which were evaluated according to EN 13432:2007 Packaging – Requirements for packaging recoverable through composting and bio-degradation – Test scheme and evaluation criteria for the final acceptance of packaging.
The result is a fit-for-purpose packaging material that is biodegradable in 180 days after going through an industrial composting process.
A range of printing processes can be used with the films, with printability tested without issue as part of the pilot program.
In addition, existing machinery can be used when working with the TIPA films, which Nissenbaum says means there is no need to undertake capital expenditure when considering the opportunities presented by using biodegradable flexible packaging materials. TIPA's first generation of films have been developed for the beverage and dry food markets. They are currently being pushed into markets around the world.
'We carried out pilot projects with potential customers in some regions such as North America, Europe and Israel.
'We are getting lots of traffic to our website from potential customers located all around the world.'
The second and third phase of TIPA's research and development will see films formulated for other applications using different layer structures, which will become available in the coming year.
These will offer an extended shelf life for products with different characteristics to dry food and beverages.
'Each product that needs to be packaged has different characteristics and needs,' Nissenbaum says. 'The first generation of films have been developed for products with a relatively short shelf life.
'Phases two and three will see the introduction of films for products with longer and longer shelf lives.'
Read more on substrates here
Read more features from Package Print Worldwide here
Register here to receive the latest news from Package Print Worldwide through our free fortnightly e-newsletter
Stay up to date
Subscribe to the free Label News newsletter and receive the latest content every week. We'll never share your email address.