The power of four
Flexo has historically been thought of as a comparatively simple print process, not capable of producing the same quality as offset or gravure. However, thanks to technological advances in color matching, automation and platemaking over the last decade, the quality and capabilities of flexo has dramatically improved.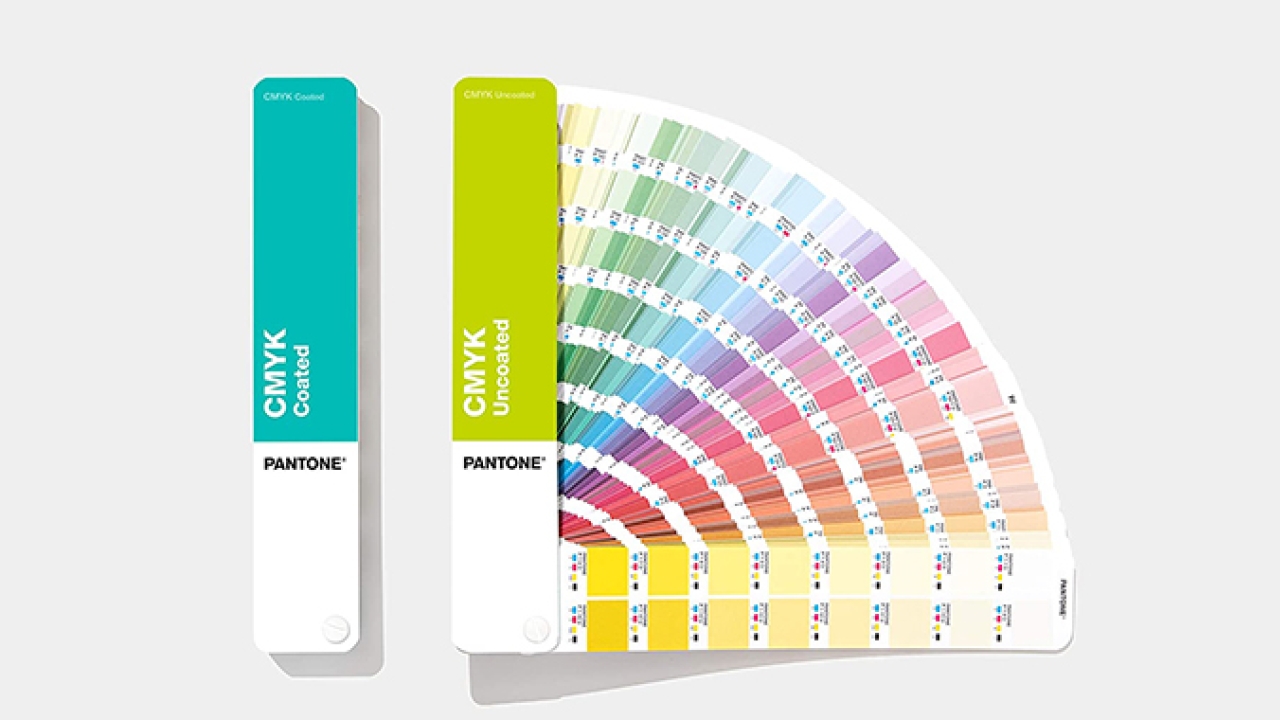 A major step forward was Pantone's Extended Gamut Guide, developed to close the gap between CMYK and spot color printing. 'We have created an essential tool for designers and converters to assess which printing method best enables them to achieve their brand colors, while recognizing the efficiency of process printing versus reliance on spot colors,' said Ron Potesky, senior vice president and general manager of Pantone, during the launch of the extended gamut guide in 2015.
Expanded Color Gamut (ECG) printing, often referred to as a fixed color palette or simply extended gamut, uses a standardized ink set to reproduce a wider range of colors used in design by adding – usually, but not always, orange, green and violet – to a conventional 4-color process set-up. Moreover, this method enables nesting of print jobs with different color channels, without changing the ink configuration of the press, therefore increasing performance and minimizing downtime. 
While 4-color offset printing can usually achieve around 65 percent of the Pantone book, 7-color printing can further expand this percentage range to 90. Pantone estimates that between 15 and 25 percent of all packaging is printed using ECG (based on printers using ECG software) and expects this ratio to increase by more than half over the next decade.
Using ECG can help to reproduce a design with more eye-catching colors, achieving a print result closer to the original RGB design. This is especially important in the consumer-packaged goods sector, where manufacturers often increase product options with variations of flavors, pack sizes, and regional information required on the packaging. This is where ECG can offer an attractive way to improve the visual impact of a package on a shelf.
Consistency and repeatability 
When Amcor's Asia Pacific division was tasked with the print for a potato chip rebrand, pre-press manager Gary McQuiggan had to deliver a wider spread of colors without compromising any particular product in the range or breaking the bank. 
The printer was not only challenged with producing bright, eye-catching and consistent colors, but also with replicating the same performance across the entire product range. 
'The color gamut was extreme,' recalls Gary McQuiggan. 'Bright yellows, magentas, dark blues, greens – the range had almost every color imaginable. Typically, if a brand owner would approach us asking for the green pack to be brighter, we could achieve that, but it would affect the look of its original flavor, or the BBQ range, for instance. However, with our new CMYK ECG approach I could confidently use the current color profile, without any adjustments. Once we received the new artwork we proceeded as usual with printing the packaging for this client. The brand owner was raving about the results we managed to achieve.'
Traditionally ECG works by offering a standardized set of inks for the printer to draw from and we typically think about standard 7-color ink set. What's different about Amcor's approach is that it found a way to expand the color gamut using only four colors. It allowed the printer to further increase its production efficiency, as it cut pre-production lead times by removing the need to qualify new inks every time before going to press. It also eliminated wash-out time on press, and scrap in set-up. 
Amcor currently has 24 machines across Australasia, and all of them run Kodak Flexcel plates. McQuiggan claims this allowed him to move 7-color jobs to a 4-color set-up 'very quickly'. He repeated the success when he took the packaging production of one of the biggest branded biscuits in Australia from 9- and 10-color gravure to 4-color flexo.
Gary McQuiggan is quick to praise the print, mounting and ink teams at Amcor's Moorabbin site, but also salutes the versatility brought by the Kodak flexo plates. 'We are undertaking a superhero promotion for a major brand right now,' he says. 'In the past, to think we would be able to get its packaging out of a 4-color set-up was unheard of. Now we're able to do that, thanks to the Kodak flexo plate.'
McQuiggan also explains how flexo, with its quicker set-ups and faster print runs, had positive cost implications. 'The results now go head-to-head with gravure, which is a vastly more expensive option in Australia. Thanks to an expanded color gamut, I can print the same job in 4 or 5-color flexo for a market-leading cost.'
'All businesses are always under enormous price and cost pressure,' he continues. 'And in my opinion, this is the key factor. It is incredible what ECG does for a business such as Amcor. It presents significant time and cost savings thanks to the ability to set up a one piece of equipment to run surface and reverse print in the same sequence while using only one ink system.' 
The benefits extend beyond Amcor's production plants as the cost saving is passed back to brand owners, who are able to channel their budgets differently as a result. 'Money that used to go on repro, proofing and tooling is now freed up for expanding their promotional activity. Instead of blowing their seven-figure budget in three to four months with gravure, marketers don't even exhaust it over the entire year,' says McQuiggan. 'It's huge.'
But it's not all just about cost-effectiveness. No savings are worth it if the quality of the end product isn't up to scratch. Going back to the potato chip example, 4-color ECG allowed Amcor to deliver exactly what mattered to the customer: the quality that drives repeat business, and a broader color palette that doesn't compromise the brand image and glues the whole range of SKUs together. 
'Consistency is massively important, especially when converting brand colors to process printing,' adds Gary McQuiggan. 'And branding is the key in this work. It's my job to convince the end users that we can make their brand colors out of the 4-color flexo process. I really struggled on a conventional plate to get that into a space the client was happy with. But using a CMYK ECG approach on a Kodak plate, I had a much better density, gamut range, and achieved pretty much identical results.' 
Grabbing market share from gravure 
Plastilene, a Colombian flexible packaging converter, is also exploiting the potential of ECG printing. 'It ticks a lot of boxes for us and our customers. It offers greater productivity thanks to fewer wash-ups, less downtime between jobs, and the option of staggering jobs together on the press,' says Belinda Duran, general manager at Plastilene. 'ECG can also almost eliminate spot colors.'
As ECG flexo gains a bigger share of the flexible packaging market at the expense of gravure, the confidence behind the process keeps growing. 'I say to brand owners, do you see something we can't do with flexo? Because I don't,' adds Duran. 
Gravure is firmly in Plastilene's sight, although Duran is reluctant to acknowledge that these two printing methods are competitors. 'To our thinking, gravure is just another process, albeit one that hasn't seen much improvement recently compared to what's been happening with flexo.'
For evidence of what those improvements are making possible, she points to Plastilene's recent success in the Global Flexo Innovation Awards, organized by Miraclon for users of Kodak plate technology, where the company's metallized laminate packaging won a Gold Award for demonstrating improved workflow efficiency, success in converting work to flexo from other processes, and a commitment to sustainability.
With eight plants in South and Central America, Plastilene is one of the major regional producers of flexible packaging, labels and wraparounds, and representation in a further 20 countries across the Americas gives the group significant reach. It is also well-placed to gauge what's happening in the market. 
'Because today's packaging has to promote as much as protect, that has a lot of impact on the supply chain,' says Duran. 'Customization and personalization mean shorter runs and more frequent design changes, so that creates more pre-press. The designs are more complex, so they require higher print quality. Consumer demand for sustainable packaging means printing on new, sometimes lighter substrates. There is a dynamic demand for all of the above, without drop in quality or cost increase — which also goes for the brand owners, who also want faster turnaround. So, we're walking something of a tightrope between all these factors.'
It is common today for converters to run 150 LPI, and many have made the jump to 175 or 200 LPI along with the ability to fade screen vignettes to zero. These specifications would have been virtually impossible just a few years ago. The ability to print fine screen rulings and fade screen vignettes to zero have made a resurrected technology possible, by printing with ECG. 
'There's no longer any room for the craft element in flexo,' says Duran. 'It has to be a consistent, repeatable manufacturing process if it is to provide a genuine high-quality alternative to offset and gravure. You have to invest some time on process optimization, of course — for example, getting the right balance between high LPI screening, highly-pigmented inks and the right anilox dosage. But it repays the effort.'
She describes the contribution of the Kodak Flexcel NX technology as 'state-ofthe-art support', capable of rendering the 175 LPI screening that Plastilene uses on every job. 'We apply stochastic and hybrid screens, as well as DigiCap NX plate surface patterning, which address very challenging needs in terms of quality stability, graphic reproduction, image definition and vignettes. With NX we can print very smooth gradients — right down to 0 — without any hard edges.' 
Win-win situation… for some 
The demand for shorter runs of flexible packaging, for targeted marketing campaigns and product variations, are increasing especially within the consumerpackaged goods sector, therefore converters need to meet these challenges in a timely and cost-effective manner. 
The elimination of spot colors and converting them into a fixed ink set can reduce downtime between the jobs and ink inventory, increase productivity with fewer wash-ups and the option to nest jobs on the press. It can also reduce waste and enable faster press running speeds due to a thinner ink film.
The key consideration is, however, achieving a smaller range of colors. For some brands, the spot color will be imperative from a marketing point of view; for others, CMYK ECG might be considered an opportunity for significant cost savings and a chance to redirect the printing budget to other activities. 
Stay up to date
Subscribe to the free Label News newsletter and receive the latest content every week. We'll never share your email address.