ASPA to conduct workshops across India
Authentication Solution Providers' Association (ASPA) will host a series of Brand Protection Awareness Forums across India in tier-II and -III cities. The first forum will take place in Indore on July 12, 2017.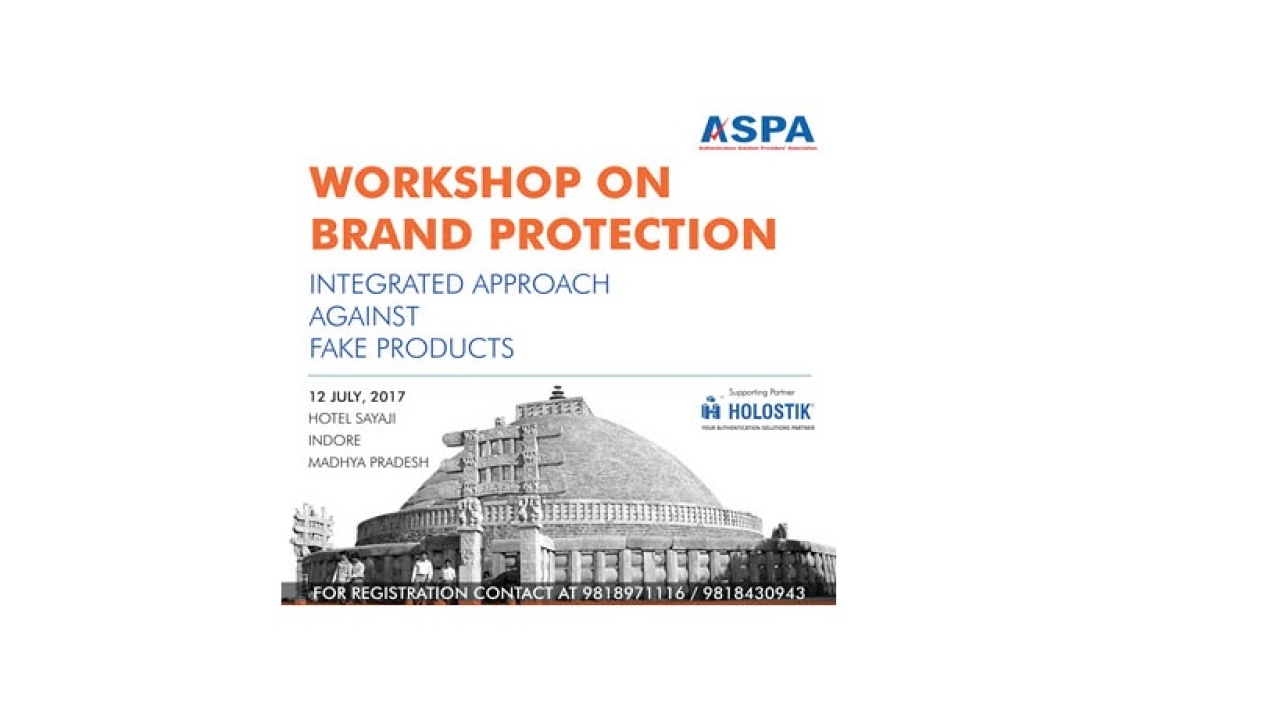 The workshops are aimed at creating awareness towards issue of fake products, overview of authentication, serialization, track and trace, integrating IPR for business protection and need of integrated approach required to fight the fakes.
The workshop features a half-day conference and a display area, with more than 50 delegates and companies demonstrating their latest authentication products and services.
U K Gupta, president of ASPA, said, 'Counterfeit products are not only harmful to the economy, but also to each individual's well being. As per recent reports, product counterfeiting in India resulted in estimated tax loss of 39,239 crore INR to Indian economy in 2013-14 fiscal. We are in constant fight with these criminal activities and aim to create more awareness among the government, public and exhibitors about the problems created by counterfeiting, IPR infringement issues among others.'
'Our goal is to unite the industry and spread awareness on the impact and consequences against counterfeiting to provide consumers genuine and authentic goods which will ultimately lead to the economic growth of the country, enhancement in revenue for brand owners and governments as well as consumer empowerment and satisfaction,' he added.
Nakul Pasricha, vice president, ASPA, said: 'Counterfeiting activities in India are increasing at an alarming rate. While they impact every sector, the severity is higher in specific industries such as FMCG, pharmaceuticals, automotive components and tobacco. The problem in India is not limited to a few cities or regions, and henceforth, we have designed this campaign which will spread across the country.'
Stay up to date
Subscribe to the free Label News newsletter and receive the latest content every week. We'll never share your email address.