ASPA extends Make Sure India campaign
The Authentication Solution Providers' Association (ASPA) has launched its industry and consumer 'Make Sure India' campaign in the Indian state of Uttar Pradesh.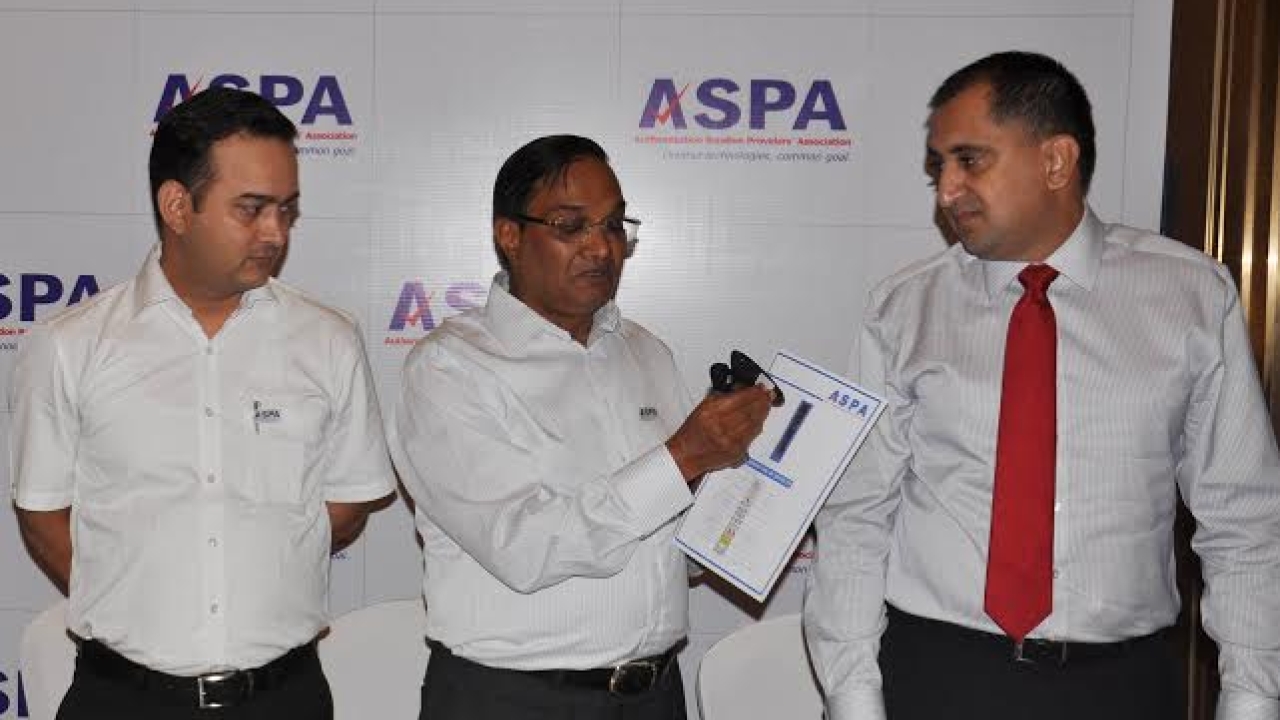 The initiative aims to educate and enable brand owners to understand the benefits and importance of authentication technologies to curb counterfeiting in various sectors. Today, its member companies are already protecting more than 10,000 brands globally.
U K Gupta, president of ASPA said: 'Product counterfeiting has become a menace badly affecting Indian industries, country, society and consumers at large.'
According to industry body FICCI-CASCADE, the Government of India incurred a loss of 3.8 billion USD (26,190 crore INR) in 2011-12 fiscal from counterfeiting of products. This amount has increased to 5.8 billion USD (39,239 crores INR) in 2013-14, a growth of 49.8 percent in two years.
To combat this problem as a non-profit association, ASPA is bridging the gap between brands and consumers by verifying and authenticating products to the consumer in real-time through mobile app, web application and SMS among others.
Currently more than 25 states in India are using security holograms on liquor bottles. In fact, Uttar Pradesh played a leadership role in adopting security hologram for liquor in interest of consumer and state revenue in 2001-02. These authentication solutions have not only minimized the tragedies due to spurious liquor but also have substantially increased the excise revenue collection by more than 15 to 20 percent on year-to-year basis. These states are now upgrading their security hologram to digital hologram, which provides a dual role of authentication and track and trace.
Gupta further added: 'We also welcome the initiative 'Make in India' by the Central Government, however, there is a constant need to ensure that these labelled products are genuine, safe and secure until they are delivered to the end consumer.' 
Nakul Pasricha, vice president of ASPA, said: 'The global trade in counterfeit goods reached a value of 461 billion USD in 2013, according to a new report from the Organization for Economic Co-operation and Development (OECD). The danger of counterfeiting gets multiplied when it comes to healthcare products including pharmaceuticals, baby care and skin care products. According to International Policy Network report 'Keeping it Real' over 7,00,000 people avoidably die every year globally due to fake malaria and tuberculosis drugs.
'E-commerce is also growing fastest in India and Uttar Pradesh is the fastest growing market in North India, but in current scenario consumers have no way to verify whether these propducts are genuine. The lack of awareness is making people unknowingly buy fakes at the cost of original products. In one of the worst examples of harm, buying fake medicines or baby food can result in serious health issues or even loss of life.
'The authentication solutions play an important role in consumer protection, and helping brand owners in increasing revenue by knocking off counterfeiters from the market, as there is a tendency that counterfeiters go for brands that have simple packaging.'
There are case studies in the pharmaceutical industry that indicate that adoption of authentication technologies has resulted in a more than 50 percent increase in sales. An increasing number of brands are adopting options, such as high security holograms with 2D and alphanumeric codes, on each individual blister pack, bottle and injectable vial.
Stay up to date
Subscribe to the free Label News newsletter and receive the latest content every week. We'll never share your email address.