Countries of Asia to claim 45 percent of labels market by 2022
According to the latest study by AWA Alexander Watson Associates, Asia will continue to claim the largest labeling market share, which is estimated to reach 45 percent by the end of 2022.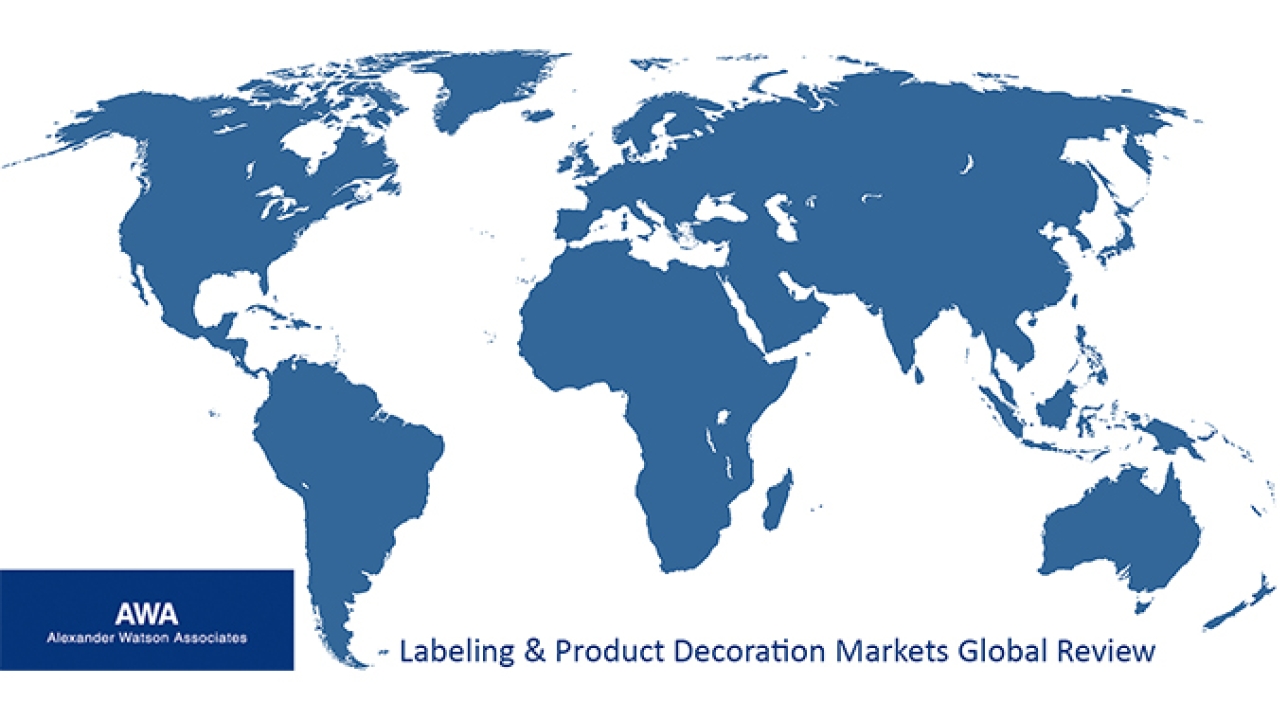 Labeling and product decoration are critical to the packaging industry, combining the essential information to identify a product with the sales enhancement properties of branding and on-shelf visibility.
The healthy status of this market is documented in the newly published 14th edition of AWA Alexander Watson Associates' Global Annual Review Labeling and Product Decoration. It explores all the different facets of the subject, across the main labelling formats – pressure-sensitive, glue-applied, sleeving, in-mold labels – and their supply chain characteristics.
The new study details the profiles of the different end-use application segments, including primary product labeling, variable information printing, and security labeling, and sets them in the context of in-depth regional market analyses.
In 2019, AWA estimate that global label demand approximated to 66,216 million sqm – showing growth of some 3.2 percent over the prior year. While these figures span all the label and product decoration technologies, 40 percent of these volumes were in pressure-sensitive labels, 35% in glue-applied labels and, today, 19 percent in the sleeve labeling technologies.
Regionally, the countries of Asia continue to claim the largest market share with 45 percent of the total, followed by Europe with 25 percent share, North America with 18 percent, South America with eight percent and Africa and the Middle East with four percent.
The study documents pre-Covid-19 growth forecasts, however the company will provide all study subscribers with an update analysis during Q3 2020 of the impact of Covid-19.
AWA's regular updates on aspects of the labeling and packaging market are detailed on the company's website, where its Global Annual Review Labeling & Product Decoration is also available for download.
Stay up to date
Subscribe to the free Label News newsletter and receive the latest content every week. We'll never share your email address.