Harveer Sahni recognized with Global Achievement Award
This year's R. Stanton Avery Global Achievement Award has been bestowed on label industry veteran Harveer Sahni. The decision was made by the Global Awards judging panel, consisting of Lori Campbell, chairman of TLMI, Linnea Keen, president of TLMI, Philippe Voet, Finat president, Greg Hrinya, editor of Label & Narrow Web, James Quirk, content director at Labels & Labeling, and Jean Poncet, editor-in-chief at Etiq+Pack.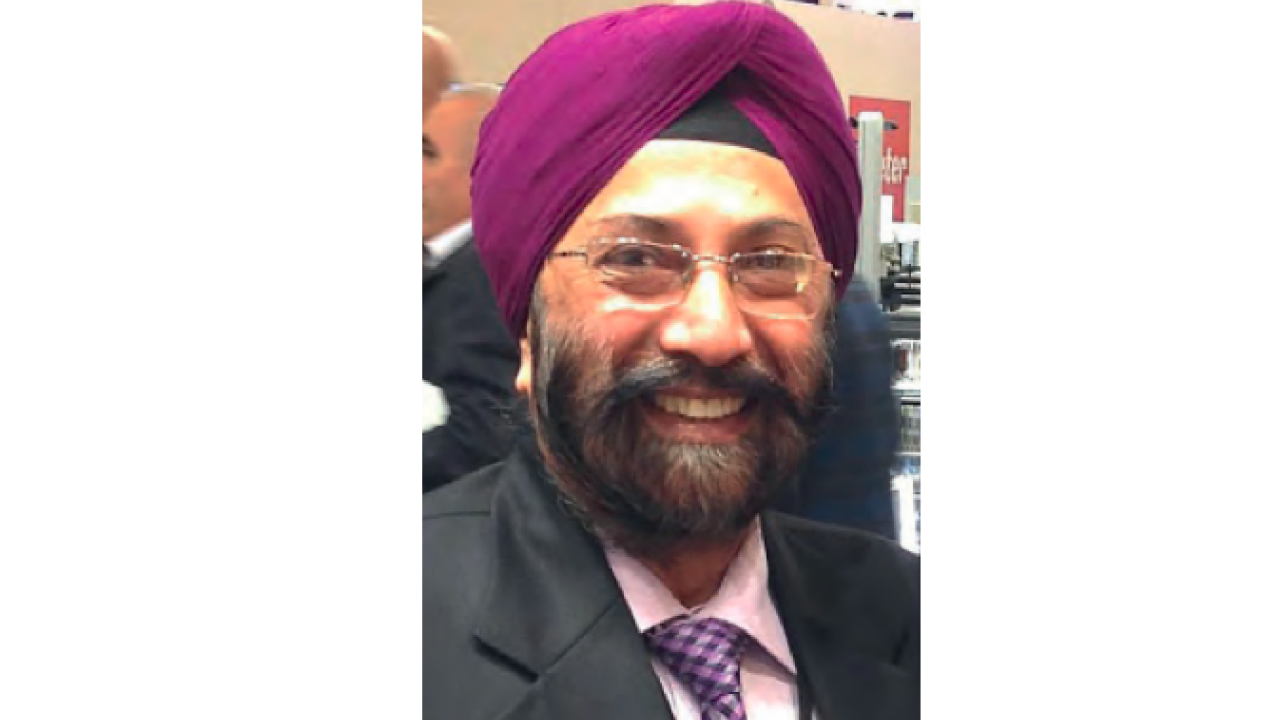 Andy Thomas-Emans, Labelexpo Global Series strategic director and chair of the judging panel, commented: 'The judges felt Harveer Sahni met all the criteria for excellence demanded by the industry's most prestigious award for an individual's global contribution to the growth and development of the labels industry. His history in building a company to manufacture self-adhesive labels in India, through to his central role in building the Indian label association and then acting as an influential ambassador on the world stage, all helped the judging panel to come to their decision amongst a field of excellent candidates.'
Harveer Sahni started his career in 1971 working in his father's stationery company, Weldon Sales Corporation. In 1978, as part of expanding the company's stationery product range, Sahni set up a 20-inch coater to manufacture self-adhesive BOPP tapes – one of the first to do so in India.
Making full use of his BSc Chemistry background, Sahni used the Weldon laboratory to research development of new products including inks, adhesives and coatings. At this time he also ventured into industrial adhesives, plastic blow molding and injection molding.
With demand for self-adhesive stickers starting to take off in India through the 1970s, in 1978 Sahni invested in a siliconizing line, developing and producing poly-coated release liners and later a barrier coating for uncoated woodfree or brown sack kraft papers that could accept silicone release coating.
In 1984, Sahni made his own way to London for a surprise visit to 'Label Guru' Mike Fairley, gaining inspiration and useful insights into label converting trends. In the late 1990s a one-meter coater was installed to carry out both silicone coating and to produce release liners, and in 1997 Weldon started manufacturing self-adhesive labelstock, soon adding another coater to focus on liner manufacture.
With the dawn of the 2000s, Sahni moved the business from coating tin catalyst-based silicone chemistry to a solvented platinum catalyst system and then on to solventless silicone coating – a line which is still in use. In 2003 Sahni again was a pioneer setting up the first Nordson Hotmelt adhesive coating line in India.
The global recession of 2008 led to Sahni reducing dependence on manufacturing and setting up as India agent for leading global manufacturers of print and converting equipment, tooling and consumables.
In the late 1990s Sahni welcomed the entry of  'big brother' Avery Dennison to India, recognizing that this would help drive development of the entire Indian label converting industry. This also pushed Sahni into developing export markets, and Weldon was soon selling to over 30 countries.
In 2001 Sahni became involved in helping his friend Anil Arora establish the India Label Show, which Tarsus Group purchased in 2007, when it became Labelexpo India.
Weldon became the first Indian labelstock manufacturer to exhibit at Labelexpo Europe and also in this decade Sahni became the first Indian national to be on a Finat committee, and he was a judge for the World Label Awards multiple times.
Sahni sits on the board of directors of the Label Manufacturers Association of India (LMAI) and has curated, along with the LMAI team, many events bringing together label printers, suppliers and print buyers. Sahni was part of the LMAI delegation to meetings of the L9 group of global label associations, with LMAI hosting an L9 meeting in India in 2018.​​​​​​
In 2017 the LMAI conferred upon Sahni the award for Lifetime support to the Indian Label Industry.
In 2005, Sahni started his highly influential blog 'Self-adhesive Labels Industry in India and The World', now consisting of over 200 articles on success stories, technology, market size, events and M&A. The blog is nearing half a million page views this year.
Lisa Milburn, managing director of Labelexpo Global Series, commented: 'I would like to congratulate Harveer Sahni on winning the R. Stanton Avery Global Achievement Award. It recognizes Harveer's central role in building the Indian self-adhesive label industry from its earliest days, and later his major contribution to promoting the Indian label industry on the world stage.'  
Stay up to date
Subscribe to the free Label News newsletter and receive the latest content every week. We'll never share your email address.