Indian associations join hands to appeal to the Government
LMAI and 13 other associations joined hand together in forming a Federation to represent issues and concerns of the printing industry before our Honourable Prime Minister, Finance Minister and other government bodies.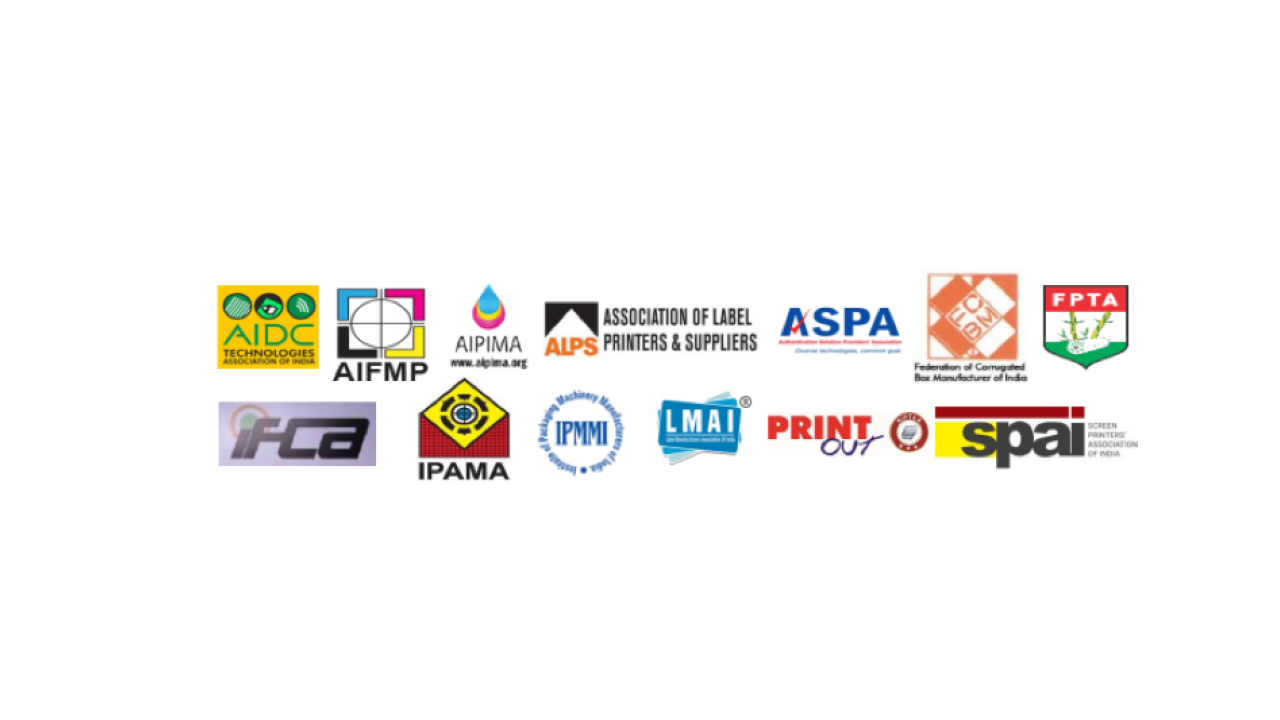 In a recently organised meeting to assess impact of corona virus on the industry and ways to address the unprecedented challenges, it was decided by the representatives that the following 12 recommendations should be conveyed to the Government of India through the concerned Ministries.
1. Graphic arts and packaging industry (printing, packaging, corrugation, label, screen printing, inks, consumables, authentic solutions, etc.) should be included in essential sector.
2. It is proposed to extend the financial year up to July 31, 2020 instead of March 31, 2020.
3. It is not possible for entrepreneurs to take overall responsibility of workers from corona virus infection, as movement of material and staff are common in the production of any product order.
4. Government should provide quarantine facilities for migrant workers, in coordination with MSME units, for 14 days before working in factories.
5. Considering the advice of the Government of India and the State Governments, the Members of the Associations/Federations have already paid the salary of March 2020 to the workers. However, it is not possible for the entrepreneurs to bear the burden of wages for the coming months, particularly by the MSME units, due to severe financial constraints.
6. State Governments should advise all DISCOMS and Water Supply Boards to waive of the fixed charges for the lockdown period, and collect only actual consumption charges for this period. 
7. Due to lockdown, the plant and machines have remained completely in shut-down condition for almost a month. It is, therefore, requested to allow all Graphic Arts & Packaging Industrial units to carry out repairs and maintenance, with bare minimum staff. It will help to run the plant and machinery immediately after lifting of the lockdown. 
8. The Government should monitor the prices of raw material during or post-lockdown period so that the industrial units do not face undue hardships. 
9. All commercial vehicles should be allowed toll free movement till August 2020.
10.Recommendation on cash flow, working capital and interest included bank interest levied on the finances which are taken by the industrial units to meet their requirement of working capital. It is further requested to give relaxation on the bank interest too. In respect of existing working capital, term loans etc., Banks have been permitted to defer the interest and installments for the period 1 March 2020 to 30 May 2020. The accumulated Interest should be recovered after 30 May 2020, otherwise it will create cash problems for the industrial units to operate. The recovery should be made in instalments. All banks in public or private sector should be directed to defer the interest and installments of loans till December 31, 2020 which should be recovered subsequently in 9 installments, over a period of 18 months, at a concessional rate of 6 percent. The banks and Financial institutions should be directed not to take adverse action against MSME units and relax the conditions related to maintenance of minimum balance against working capital limits obtained to run the businesses for at-least 90 days.
11. The due dates for filing the application under CLCSS (Credit Linked Capital Subsidy Scheme) for the financial years 17-18, 18-19 and 19-20 was March 31, 2020. We request that those MSME units who have not been able to file their application by the due date, owing to lockdown, be allowed to do so till September 30, 2020. Nonpayment of CC or OD interest lead to NPA, it should be liberalized or interest on loans and CC/OD limits should be waived off by 50 percent for next six months.
12. Support to extend GST, Central Tax, and other payment submission dates to May 30, 2020. All the deadlines relating to the Government taxes should be extended up to September 2020 and penalties, if any, should be waived off.
Industry believes that the implementation of the above recommendations will not only help in the revival of the industry but will also bring it on its original track.
The 13 associations included AIDC Technologies Association of India, All India Federation of Masters' Printers (AIFMP), All India Printing Ink Manufacturers' Association (AIPIMA), Association of Label Printers and Suppliers (ALPS), Authentication Solution Providers' Association (ASPA), Federation of Corrugated Box Manufacturers (FCBM), Federation of Paper Traders' Association (FPTA), Indian Flexible Packaging & Folding Carton Manufacturers Association (IFCA), Indian Printing Packaging and Allied Machinery Manufacturers' Association (IPAMA), The Institute of Packaging Machinery Manufacturers of India (IPMMI), Label Manufacturers Association of India (LMAI), The Regional Institute of Printing Technology Alumni Association (RIPTAA), and Screen Printers' Association of India (SPAI).
Stay up to date
Subscribe to the free Label News newsletter and receive the latest content every week. We'll never share your email address.