TLMI joins Virtual Label Summit
Linnea Keen, president of TLMI and VP of sustainability, Rosalyn Bandy, will moderate presentations at Tarsus Group's first ever Virtual Label Summit hosted between September 28 and October 2, 2020.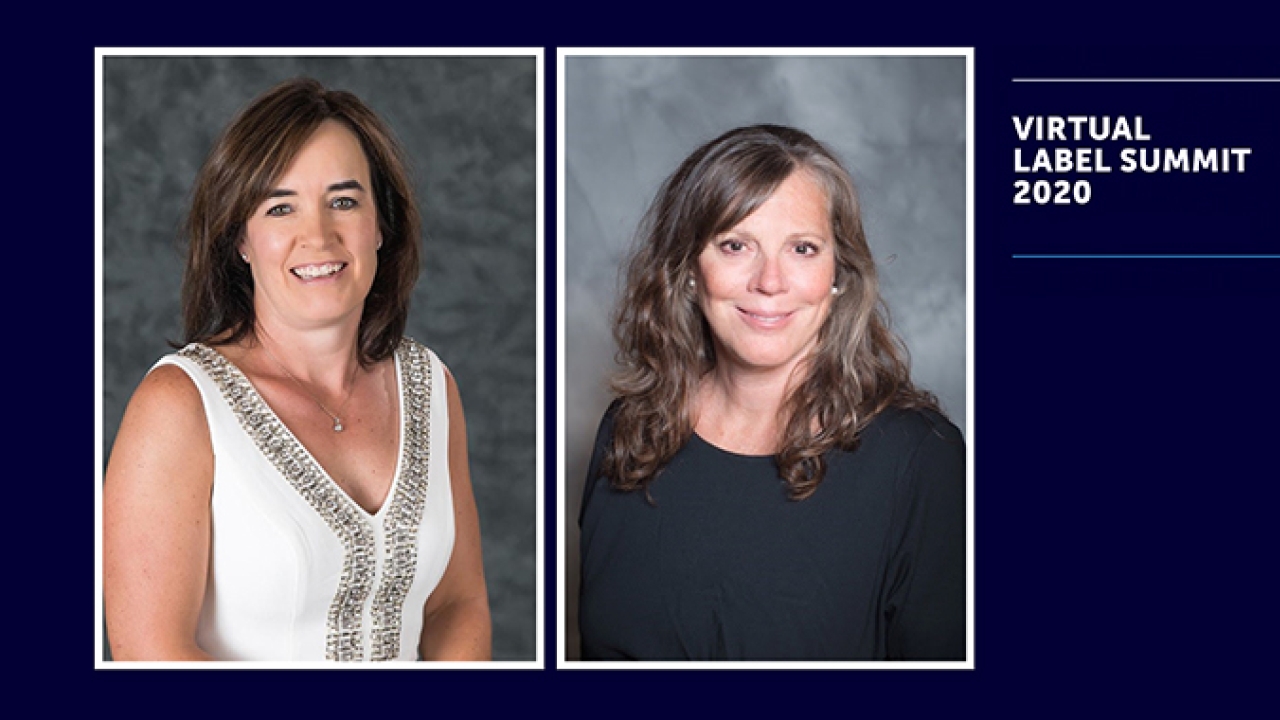 The summit, part of the Labelexpo Global Series, will gather presenters and thought leaders address the most critical issues of the industry. Presentation and discussion topics include the changing landscape of the global narrow web printed packaging industry, business markets and opportunities for label converters, and technology trends.
On Tuesday, September 29, TLMI president Linnea Keen will be moderating a panel of industry CEOs representing companies located in North America, Europe and Africa. The Global Converter Panel Discussion is designed to help label converters discover successful strategies from a group of top-tier business leaders who will discuss their views on the recovery stages of our industry in a post-Covid world. Panelists include Charlie MacLean, president and CEO of ASL Print FX in Canada; Mark Glendenning, CEO of US-based Inland; Isidore Leiser, CEO of Stratus Packaging in France; Sachen Gudka, CEO of Kenya-based Skanem Interlabels; and David Richards, managing director of Amberley Labels in the UK.
On Wednesday, September 30, TLMI VP of sustainability, Rosalyn Bandy, will be moderating the TLMI-sponsored session Converter's Journey to Zero Landfill. Attendees will be able to hear first-hand success stories of how a panel of US-based converters found alternatives to landfilling label by-products and waste. Panel participants include John Dultz, process improvement manager at CCL; Mark Howard, vice president of graphic services at Syracuse Label; Brian Hurst, vice president of operations at Yerecic Label; John Crosby, vice president of operations at Grand Rapids Label and Jesse Hood, director of quality and continuous improvement at Hub Labels.
The Virtual Label Summit represents the first time that an entire Labelexpo conference has been hosted online and offers attendees exclusive insight into how converters and label and package printing suppliers can simultaneously futureproof their companies and move the global industry forward during these challenging times.
'TLMI is thrilled to be taking part in the Virtual Label Summit and as an industry-leading association, we take our partnership with Tarsus and Labelexpo Americas very seriously,' said Linea Keen, president of TLMI. 'Never has such a prominent group of converters and suppliers from around the globe come together to take part in a virtual event. While thousands of miles may separate us, our desire to move the industry, and our businesses, forward unites us in a singular mission during these unprecedented times.'
More information about the Virtual Label Summit can be found on a dedicated website: https://www.labelsummit.com/virtual/
Stay up to date
Subscribe to the free Label News newsletter and receive the latest content every week. We'll never share your email address.