Diet Coke, HP pair up for latest label campaign
Coca-Cola has partnered again with HP Indigo to launch new unique package designs for Diet Coke's 'It's Mine' campaign in the US.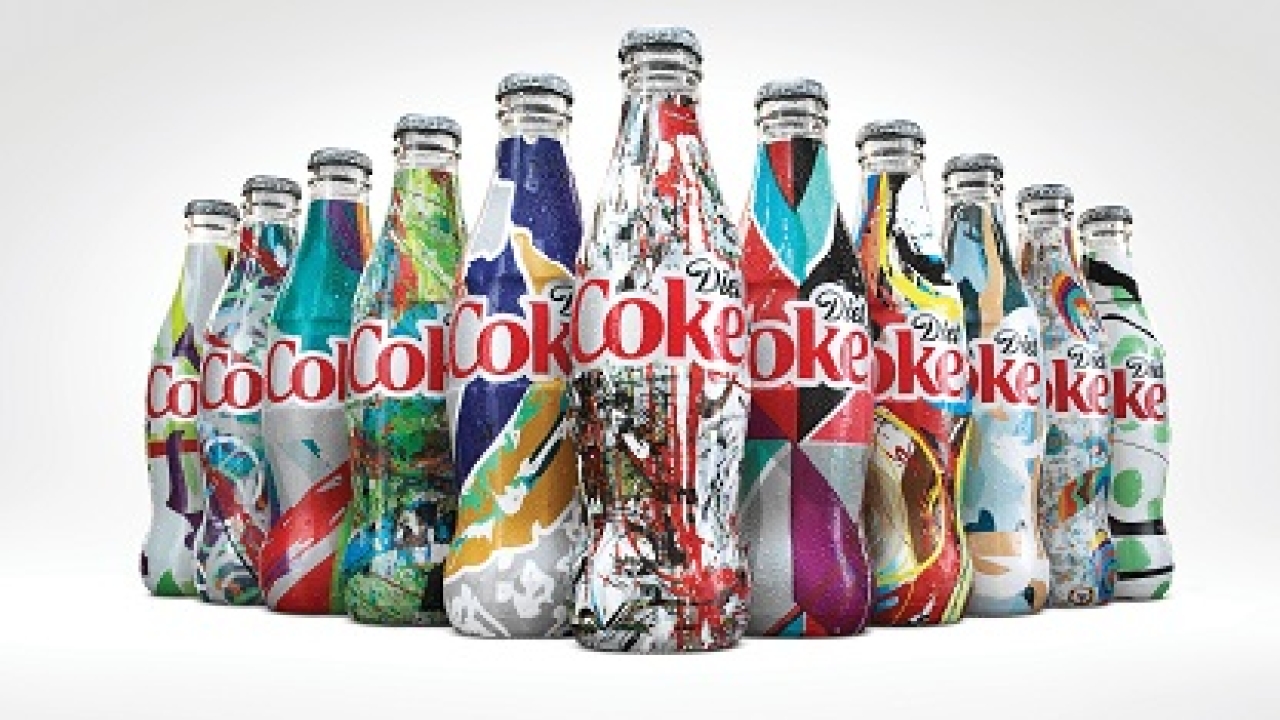 Starting February 1, millions of unique package designs will feature on 12oz glass contour bottles, a new packaging format which is being introduced to the US market. This will see millions of one-of-a-kind, vibrant designs featured on the bottles, meaning no two are the same.
'The launch of the 'It's Mine' program is a continued celebration of our fans' unique, steadfast love for the delicious taste of Diet Coke,' said Rafael Acevedo, group director at Coca-Cola. 'Through a robust, integrated national program, we're inviting fans to choose from millions of unique Diet Coke designs, selecting the one they feel is uniquely their own.'
Diet Coke partnered with HP Indigo to leverage digital printing technology as part of the design development and bottle production. First, Diet Coke created 36 base designs inspired by the bubbles, fizz, taste and spirit of Diet Coke. Then, through HP's Mosaic software, the base designs were used to automatically create millions of entirely new graphics. In addition to the Diet Coke 12oz. glass bottles, a select number of patterns will also be available on 7.5oz mini-cans, 8.5oz aluminum bottles, 12oz and 16oz cans and 500ml and 20oz PET bottles.
'It's Mine' is a continuation of the brand's 'Get A Taste' campaign, and follows earlier labels and packaging projects Coca-Cola has worked on with HP Indigo, including 'Stay Extraordinary' and 'Share a Coke', both in Europe and the US. L&L also worked with HP Indigo to replicate the 'Stay Extraordinary' campaign with 16,000 unique covers for the first issue of the magazine in 2015.
Stay up to date
Subscribe to the free Label News newsletter and receive the latest content every week. We'll never share your email address.