China's label industry hit by coronavirus
With China increasingly on lock-down over the epidemic, how are the country's label converters responding? Yolanda Wang reports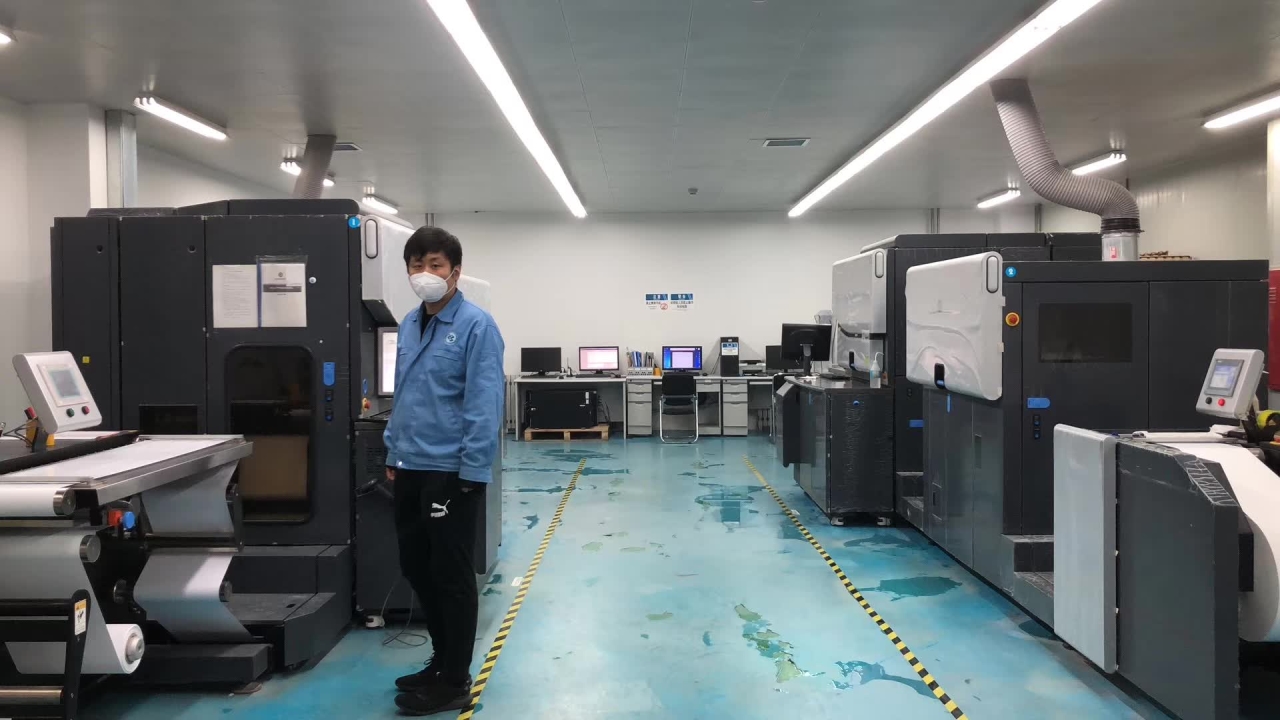 The outbreak of coronavirus pneumonia has hit China hard and is now spreading around the world. What are the implications for China's label printing industry?
Firstly, before any company can resume work they have to demonstrate they have made preparations to prevent the spread of the epidemic. This includes providing face masks, disinfectant, sanitizer and thermo-detectors. A serious shortage of face masks has led the price to triple in just a few weeks. All this adds to label converters' production costs.
The second issue concerns employees. Most workers do not live locally and are heavily affected by restrictions on public transport. One label converter, Dongguan Sunway, has dispatched company buses to pick up employees directly from their homes. Even if staff do get to work, they may then face a 14-day quarantine period.
Xinxiang Honglian Printing, located in Henan province, resumed work on February 10. 'Today, only employees with a normal body temperature, living in a place without a virus outbreak, and without travel history and contact with Hubei people, are allowed to enter our workshop,' says Huang Changjun, general manager of Honglian. 'This means our current production is only half what it was before the virus outbreak.'
In some cases, label material supply and transportation networks have collapsed. Guangcai Label, a converter located in Guangdong Province, partially resumed work on February 3. More than 90 percent of their products are labels for disinfectant or sanitizers, which are vital for epidemic control. 
'The virus outbreak has triggered an explosive growth in label products for epidemic control and prevention, but the large label material suppliers are short of stocks and have limited access to transportation, meaning our current logistic costs have increased by approximately 50 percent,' says Ji Congri, general manager of Guangcai Label. 
The epidemic means people no longer go out to eat, which has had a severe impact on restaurants, hotels and tourism. Label converters supplying these industries have suffered a sharp fall in business. 
Label companies which rely on export business have also suffered. Label press manufacturer Wanjie, located in Hebei Province, books more than 60 percent of its business from overseas markets, and recently established a European branch in Spain. 'Though many businesses are suspended in China, overseas companies are still working normally,' says general manager Hu Yongjie. 'The epidemic has meant visits by overseas customers along with our business activities in those markets have had to be postponed. We have done our best to follow up and maintain overseas business in the short term, but we are not ruling out the possibility that some urgent international customers may select other suppliers if resumption of work is delayed further.'
Long term impact
What is the longer term impact of the coronavirus epidemic on the label industry? 
Firstly, as noted above, the epidemic outbreak triggered huge demand for sterilization and other protective label products, with many label converters running nonstop during the Chinese New Year holiday to fulfill these orders. They also obtained some tax benefits and temporary loan facilities from new government policies. 
At the same time, restrictions on travel have meant a big spike in online shopping. The national mail service delivered 81.25 million parcels from January 24 to 29 alone, a year-on-year increase of 76.6 percent. Meanwhile, consumers are paying more attention to products conducive to improving immunity, and purchases of healthy foods have increased. These trends have actually created new markets for labels.
Secondly, the pattern of industrial competition looks set to change. Smaller enterprises are struggling, whether from a failure to repay loans or pay plant rent or employee wages, and many will not survive the epidemic. But larger companies, with their stronger funding and management resources, will quickly occupy this vacant market space, leading to increased consolidation.
Third, although costs have been increased by the epidemic, in reality the label industry has long needed to control costs and enhance production efficiency through digitization and automation.
Now we see companies like Shanghai Foresee fulfilling an urgent order for production of sterilizing wet wipe packaging fully digitally within six hours on an HP Indigo 20000; and the Luster Group starting 24/7 online support of automatic inspection of epidemic control label orders from Yingze Color printing, Zhejiang Comba Printing & Packaging, Shengmei Packaging, Renyi Label and Tianli Packaging, among others.
End user demands have helped accelerate the growth of smart labels in China. Wuhan Huoshenshan Hospital – the first temporary hospital built for this epidemic – uses RFID labels in its self-service supermarket, which provides 24 hour service for patients and staff. This will spur the development of self-service shops and vending machines based on smart-tags and RFID labels. 
Stay up to date
Subscribe to the free Label News newsletter and receive the latest content every week. We'll never share your email address.