Domino supports growth in APAC region
Domino Digital Printing Solutions has opened a Digital Centre of Excellence in Bangkok, Thailand, with its long-standing partner Harn Engineering Solutions, to support sales, sampling and training in the region.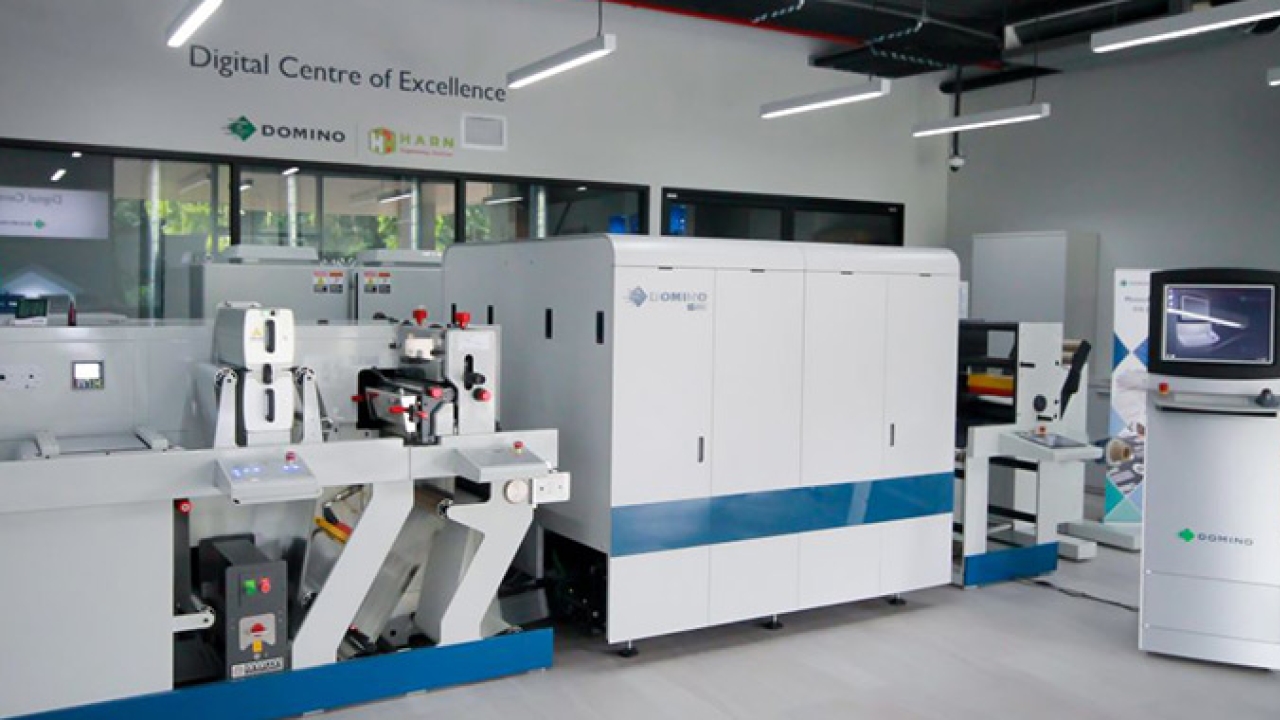 Used for pre-sales, sampling, product demonstrations and post-sales customer training and development activity, the center represents an opportunity to drive growth and sales across the APAC region. 
'Digital inkjet printing is gaining momentum in the Asia-Pacific for label printing and for the increased use of variable data printing witnessed since the Covid-19 pandemic struck,' commented Paul Myatt, Domino Digital Printing Solutions' APAC regional service and support manager. 'With our 44 years' heritage of developing and manufacturing proven digital inkjet solutions and our unrivaled reputation for quality and reliability, Domino is well-placed to serve this demand.
'We are a trusted global brand approaching 1,000 worldwide installations of our proven Generation 6 inkjet technology. We combine our global knowledge and expertise with the local language capabilities and cultural awareness provided by our network of distributors and direct channels in India, China and Korea to deliver personalized local service and support throughout the APAC region. This enables us to understand and serve the needs of the businesses in the region, which we believe is key to the business of today and for growing the business for tomorrow.'
Domino has been present in the APAC region for more than 30 years and is proud of its long-established and fruitful partnership with Harn Engineering Solutions.
'We have been distributing products for Domino since 1989, initially providing sales and service support for Domino's range of continuous inkjet coding and marking products in Thailand,' commented Thammanoon Tripetchr, managing director at Harn Engineering Solutions. 'As its digital portfolio expanded, our partnership with the company has grown and we now provide sales, marketing, service, and support for Domino's digital inkjet label presses and monochrome printers in Thailand and Vietnam.
'We believe that inkjet is the future of the industry. By using Domino's technologies in their production lines, local businesses are able to operate more flexibly, efficiently, cost-effectively, sustainably, and with shorter lead times, ultimately driving up their return on investment and digital product development and growth.'
Stay up to date
Subscribe to the free Label News newsletter and receive the latest content every week. We'll never share your email address.