ePac announces second UK site
All-digital flexible packaging specialist ePac has announced the opening of the second UK site in 2020 aimed to serve customers in the North of England. The company is also currently investigating several European locations as part of its rapid expansion plans.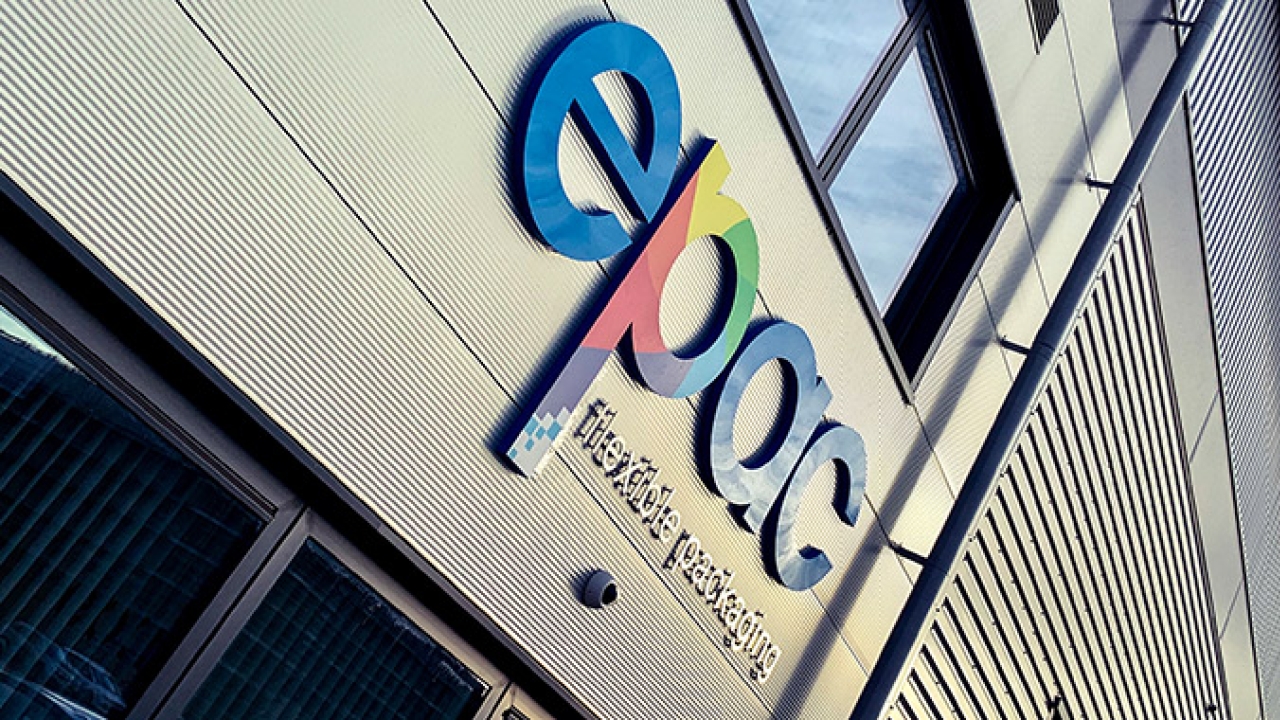 Less than two weeks ago the company officially opened its first production site in the UK in the Midlands, which is now operational and already producing digitally printed pouches and roll stock.
ePac Holdings Europe has also turned its attention to mainland Europe and is actively searching for the most strategic locations to establish more manufacturing centers. Each site will deliver flexible packaging, printed utilizing HP Indigo technology, in under 15 business days for pouches and 10 days for roll stock.
'I'm very pleased to say that we are in the process of establishing our second site in the UK, scheduled to open in the second half of 2020. Right from the start, it has been the plan to cover each region with its own facility,' said John Peat, managing director and managing partner at ePac UK. 'We have the ability to replicate this flexible platform and service model anywhere but mold it to fit the different regions and countries.'
'Building on the huge success in the US and the first site here, we will continue to roll out across the UK and into Europe. For the time being, the UK sites will serve Europe as we build up our customer base, with the view toward setting up shop in other countries as demand continues to grow,' added Peat.
Johnny Hobeika, managing director at ePac Holdings Europe, commented: 'While we serve brands of all sizes, we particularly focus on small to medium-sized brands and help them get their products to market in packaging that rivals their global competitors. By setting up smaller and very agile sites in each region, we can build close relationships with local producers, add value and then continue to support them as they grow. We are community focused and committed to giving our customers a chance to compete against larger rivals.'
'Although ePac is now a global company, it is not run like a big corporation. Each facility is managed by local partners who have invested their own equity and are engaging directly with the community around them. At the same time, we all collaborate and support each other. This ensures that our customers can rely on ePac to deliver on time, every time, and it is what makes us unique,' concluded Hobeika.
With a clear vision to take this philosophy global, the company has also just announced the creation of ePac Holdings Asia Pacific, located in Singapore. The first site in that region will be ePac Indonesia, in Tangerang to the west of Jakarta, scheduled to be operational in the second quarter of 2020, with orders being taken from early 2020. Most recently ePac also announced further expansion plans for North Americas. 
Stay up to date
Subscribe to the free Label News newsletter and receive the latest content every week. We'll never share your email address.