Oreo launches customized holiday packaging
Oreo, claimed the world's best-selling cookie brand with more than two billion USD in global annual sales, has adopted customized packaging designs making use of HP Indigo digital printing technology.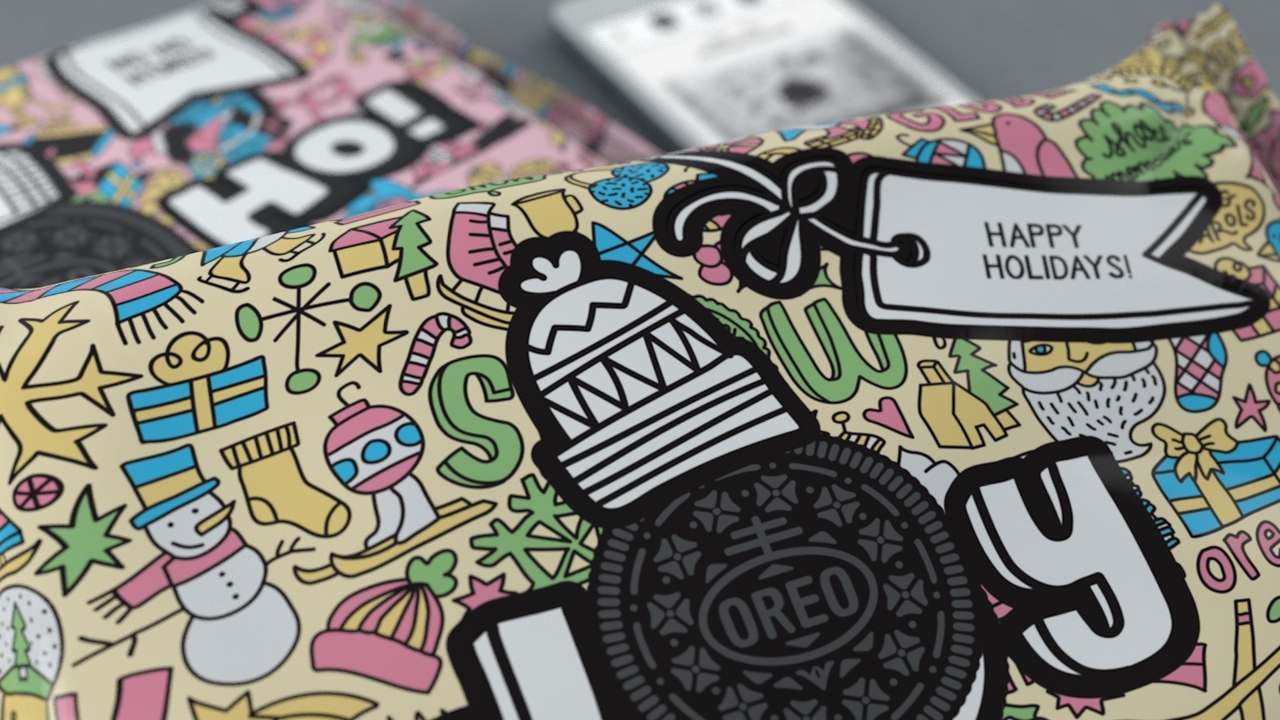 The innovative packaging taps into the publishing craze for adult coloring books and ties into the brand's digital and e-commerce offering. A year-end holiday campaign by Mondelez is inviting Oreo fans in the US to customize the packaging of original Oreo cookies online or on mobile, adding color, graphics and the recipients' names. The brand's festive #Colorfilled packs feature exclusive, illustrated black and white designs from graphic artists Jeremyville andTimothy Goodman.
In use, the consumer chooses a design from a menu that includes waving snowmen, singing partridges, hugging penguins and mustachioed gifts with bowler hats. After selecting an artist's design and choosing a color, the site populates the design, or users can manually customize each image with a digital paint brush. Accessories like scarves and antlers, and the ability to use the cookie to spell out a holiday greeting such as 'Joy' or 'Ho Ho Ho', adds individuality to every pack. Each custom wrapper is then printed on an HP Indigo WS6800 digital press.
Oreo chose HP as its Colorfilled project partner after seeing other large-scale brand projects  including the Coca-Cola Share A Coke customized label and social gifting campaign. 'The new Oreo Colorfilled packs digital store is the first step in a larger e-commerce and customization strategy for Mondelez International as we work towards our vision of growing our e-commerce revenue to $1 billion by 2020," said Cindy Chen, global head of E-Commerce, at Mondelez International. 'We are experimenting with how to best offer customized products to our consumers and we are thrilled about this unique offering for the holiday season.'
Stay up to date
Subscribe to the free Label News newsletter and receive the latest content every week. We'll never share your email address.