UK converter installs fourth Xeikon press in four years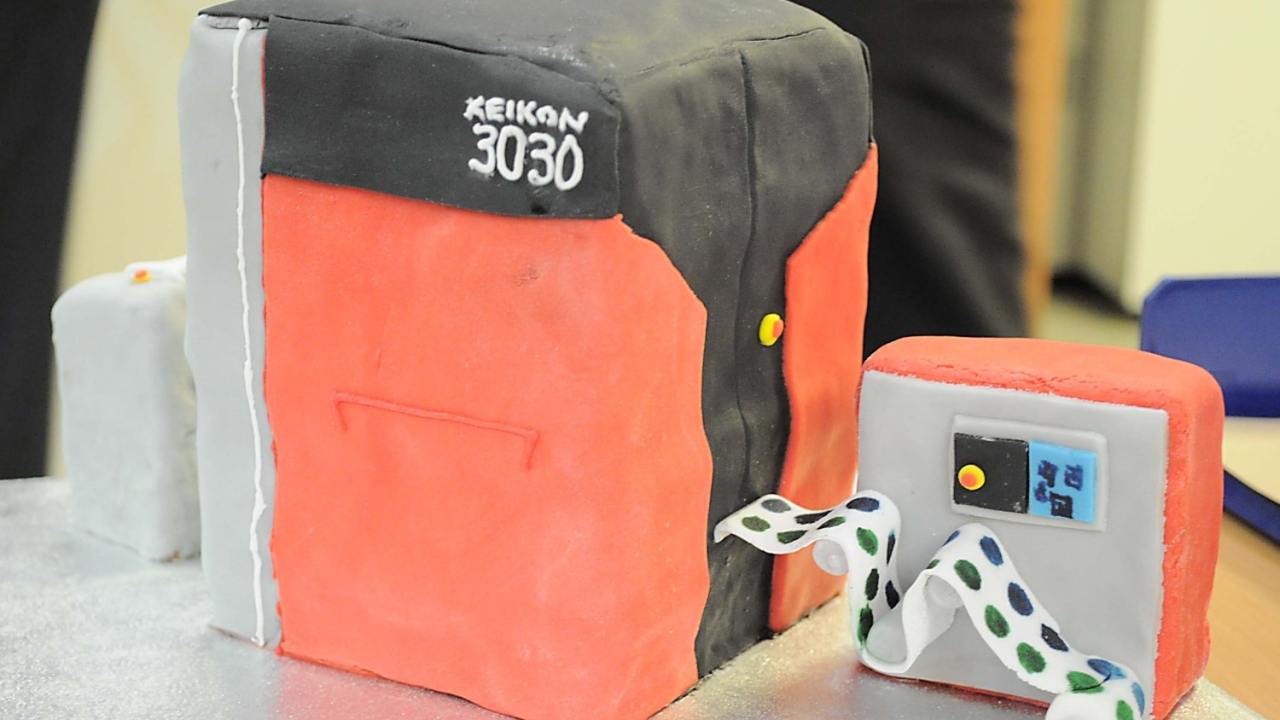 CS Labels, based in Willenhall, West Midlands, UK, has installed its fourth Xeikon label press in four years. The latest purchase is a Xeikon 3030, which has replaced the first of the company's Xeikon 330 digital label presses, and will run alongside last year's purchase, a Xeikon 3000. 
Simon Smith, managing director of CS Labels, said: 'Following the installation of the Xeikon 3000 the advances made with the technology used on that machine really did make it stand out from our original 330 press. It made all kinds of sense to upgrade the second machine to the same level of technology and toner in order to produce consistent printed results across both units.' 
Both machines now operate with Xeikon's latest QA-I toner product. 'We are now able to produce the same consistent quality across both of our presses. The new toner also enhances the productivity of the developer in the system, which provides quite significant savings,' said Smith. 
Digital has gradually overtaken traditional production techniques at the company, with just one single flexo machine now remaining in operation from the original bank of six, and two screen printing machines in operation. 'Our business has changed shape significantly since our initial move into digital labels. Flexo and screen printing equipment is still important to CS Labels and to our customers, but digital has certainly taken over as our main production system.' 
Xeikon technology is now allowing CS Labels to win back work that used to be produced on its screen print presses. 'For many years we produced the decals for a range of children's footwear. The printed product would be transferred to the shoes as part of the production process. We lost the screen print work on price to a Chinese competitor, but since re-opening discussions with the customer we have been able to convince them to bring work back to us because of the speed of turnaround and the quality of images that we can now produce. The broader range of materials that can be printed on the new Xeikon machines has also helped us to develop new markets,' said Simon Smith. 
For other customers digital quality is having a direct benefit on product sales. Simon Smith gives another example: 'We used to produce a simple two-color flexo label for one customer. Having managed to up-sell him to a more imaginative and more attractive four-color digitally printed label, his product sales have increased four-fold. Same product, same basic packaging, but a different and more appealing label. That speaks volumes for the capabilities of the labeling industry.' 
Pictured: the installation was celebrated with a cake shaped like a Xeikon press 
Click here for more stories about Xeikon on L&L.com. 
Stay up to date
Subscribe to the free Label News newsletter and receive the latest content every week. We'll never share your email address.