Label and package printing industry predictions for 2018
The label and package printing industry tells L&L what will be big in 2018.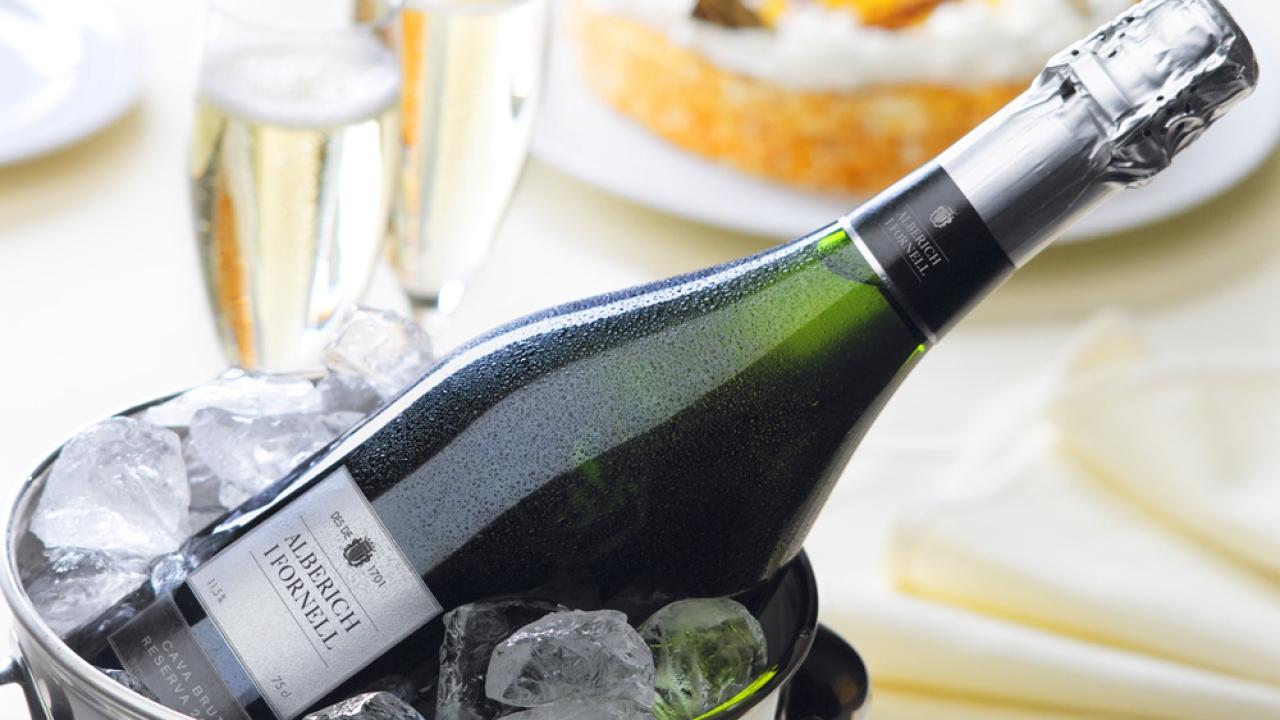 With the conclusion of a record-breaking Labelexpo Europe, it is safe to say 2017 has been another milestone year for the label and package printing industry.
Innovations in conventional and digital printing technology, notably advances in inkjet, have been plentiful this year, likewise in pre- and post-press technlogy, consumables and software. inkanto, Gaia, GEM, GigaFast, Mouvent, M8, Nativia NESS, Panther, PicoJet and Steralia are just some of the names added to the vocabulary of the label and package printing industry over the last 12 months.
Click here to read what the industry predicted would be big in 2017, and read on to see what is predicted to make the headlines over the next 12 months.
If you would like to share your thoughts with the label and package printing market, please email comments to dpittman@labelsandlabeling.com by, latest, December 22.
---------------------------------------------------------
Dr David Galton, Asahi Photoproducts | Jeroen Diderich, Avery Dennison | Geert Van Damme, Cerm | Calvin Frost, Channeled Resources | Kevin Goeminne, Chili Publish | Bert Schoonderbeek, Contiweb | Randy Duhaime/Ashley Obara, Dion Label Printing | Elsa Callini, ebeam Technologies | Debbie Waldron-Hoines, EFIA | Jan de Roeck, Esko | Jules Lejeune, Finat | Marcus Greenbrook, GEW | Reuben Malz, GlobalVision | David Zwang, GWG | Andy Cave, Hamillroad Software | Jude Liddle, H.B. Fuller | Sally-Anne Heaford, JM Heaford | Christian Menegon, HP | Chris McNamara, Independent Brewers Association | Edoardo Cotichini, Konica Minolta Europe | Susana Teixeira, Lemorau | Josh Roffman, Loftware | Dr Adrian Steele, Mercian Labels | Ivan Lesmana, Mimaki Europe | Amit Ahuja, Multitec | Ken Moir, NiceLabel | Jakob Landberg, Nilpeter | Scott White, PragmatIC | Gary Seward, Pulse Roll Label Products | Craig Du Mez, QuadTech | Ralph Giammarco, S-One Labels & Packaging | Laurent Lassus, Sato Europe | Bui Burke, Screen Europe | Ajay Mehta, SMI Coated Products | Duncan Henshall/Lucija Kralj, Taghleef Industries | Rinus Hoebeke, Toray | Ranesh Bajaj, Vinsak | Harveer Sahni, Weldon Celloplast | Filip Weymans, Xeikon | Ray Cheydleur, X-Rite Pantone |
---------------------------------------------------------
Dr David Galton, sales director, Asahi Photoproducts
Asahi is all about supporting the future of print. Our ambition is to radically improve the efficiency of flexo production and support the flexo printer. We have developed a unique pinning technology with our own engineered polymer chemistry, and we see companies using our technology showing 33 percent of OEE can mean 33 percent increase in turnover.
We also see the future as fixed color palette for flexo. We are gradually changing mind sets. We say, 'it is possible to have four or seven colors permanently in your machine'. We believe flexo complements digital. Brand owners like digital as it's efficient, quick and very clean. What they don't like is the 1st, 10th and 1,000th copy all costing exactly the same. 
We see a future trend in the size of companies which will survive. It used to be that the large companies acquired smaller companies. Today it's the slower companies that are being acquired by fast moving companies who are able to respond quickest to market demands. The larger groups will then predominate and the smaller companies will survive as they are in a niche. It's the middle trenches of companies that are disappearing.
Jeroen Diderich, vice president and general manager, Avery Dennison Europe
We believe 2018 will be a big year for intelligent labeling and sustainability.
In October 2017, we launched our sustainability progress report for 2015-2017. As we are making major progress internally towards our 2025 goals, we also notice an increasing demand for sustainable packaging and labels. Globally, we offer 60 percent of our paper labels with FSC certification and in Europe, we offer 80 percent of our paper portfolio on FSC, at price parity with non-FSC products.
Avery Dennison has an established presence in RFID intelligent labeling technology, with over 800 patents and applications worldwide. Retail apparel continues to be the largest segment, but we are seeing additional growth coming from new segments including healthcare, fresh food and aviation. Intelligent labels provide a means for surfacing customer-specific information, allowing the consumer experience for the consumer to be personalized to the product itself. This opens up endless opportunities for businesses, going far beyond the point of sale from personalized 1-to-1 marketing opportunities which trigger triggering unique experiences, to product reordering.
By 2018 the total intelligent label ecosystem is set to reach almost 12 billion USD*, and by 2020 it is estimated that over 30 billion RFID tags will be sold globally – digitally enabling billions of products across multiple markets to connect to the IoT.
*Data source: IDTechEx 2017
Geert Van Damme, managing director, Cerm
Labelexpo Europe 2017's Automation Arena clearly showed that more and more suppliers are preparing for a more automated print production workflow. This is a logical next step in the industrialization process of the labels and packaging industry, and it will bring interesting opportunities for increased productivity, quality and service.
However, it will as well require changes in the organization and management of print shops. The more computers take over 'simple' and 'repetitive' tasks, the more operators will have to be smarter. Machine operators will become computer operators. Investments in extra hard- and software (an automated machine is more expensive than a manual machine) will require parallel investments in training, consulting and change management.
Even more, automation is not only an 'invest and implement' process, it has to become a permanent focus for those who manage the print shop. Next to the quality managers, we will now see more and more 'process improvement engineers', checking carefully whether every minute and every meter produced are well spent. So, more than ever, this next step in the evolution of our business will become a differentiator, since it is not just for sale. Print shops with tools that are two times more expensive can be three times more productive, while two print shops with exactly the same tools will come to different results. An interesting challenge.
Calvin Frost, chairman, Channeled Resources Group
There is no question in my mind that 2018 will continue to show improvement in sustainability across the supply chain of the self-adhesive industry. I believe we will continue to see changes in:
The use of biopolymers and green chemistry – There isn't a week that goes by without a major news item that celebrates friendly chemistry developments. All leading adhesive manufacturers are focused on changing synthetic polymers to natural and/or recyclable constructions. Coating chemistry and over-laminations that are more friendly than current technology will be considered;
The use of recycled materials – I believe the use of recycled liner in base stock for silicone coating will be introduced in 2018. Ultimately, the major OEMs will require their glassine and SCK (super calendared kraft) suppliers to use a percentage of repulped release liner in their products;
The growth of liner recycling – We still only recycle 5-7 percent of available spent liner in the Western Hemisphere. I predict that this will increase to 10 percent or 60,000 tons combined in Europe and North America;
The diversion of matrix from the landfill for useful applications – Matrix recycling will grow in Europe and North America because of new renewable energy demands, particularly in the US in 2018. The issues of packaging and logistics will require creative solutions. However, increased demand for this high caloric material will allow for increased feasibility.
2018 will show gains and improvements in sustainability for the self-adhesive industry in every aspect of the supply chain.
Kevin Goeminne, CEO, Chili Publish
Every manual intervention to change a label negatively impacts the delivery and price of that label. Days pass and costs increase as the designer tweaks composition to fit in languages, regionalities or added features, while adhering to strict label regulations and GHS compliance. An additional round of corporate approvals often delays delivery even more. In total, the entire process can take up to two weeks, increasing the total cost to an approximate 200-300 EUR per label.
With process automation, label producers can rationalize any volume size by streamlining the creation-validation-production chain. By turning a label design into a case form template, designers can freely edit existing labels within preset brand guidelines. The genetic design guarantees the safekeeping of brand guidelines and the label's compliance with industry standards, but also allows for the required changes to be made.
Ad hoc editing, immediate rendering, and automatic processing allow label adjustments to be done in five minutes' time, reducing the cost per label for the brand owner to under one EUR. Combined with a secure and tailored cloud hosting service, users can safely and remotely access any label ever created, and adjust at will. Change local, implement glocal. The right label everywhere, always.
Chili publisher currently powers various label creation engines worldwide. Rationalizing the label production line will be the next big driver of label creation protocols everywhere in 2018.
Bert Schoonderbeek, managing director, Contiweb
The recent Labelexpo showed that the world of label and especially flexible packaging is further diversifying: digital printing is becoming more important, however, for mid and wider web applications, digital printing is still a costly way of printing. Printers and converters are under intensifying pressure to cut costs, reduce turnaround times and achieve higher print quality while brand owners want to make regular changes without incurring the expensive set-up costs associated with flexo and gravure.
To be able to meet their customer's demands and high expectations with regards to print quality, flexibility and sustainability, printers and converters are discovering the many benefits of using web offset for packaging work. We've already experienced a keen interested from our markets for this concept, with five Contiweb Thallo press systems sold over the last year and a half.
There are multiple reasons for this. Increased global consolidation of printing companies means label printers have started exploring the packaging market, and further centralization of packaging procurement requires further standardization. Web offset offers the highest levels of print quality; it is an extremely well-established and repeatable process that is unmatched in terms of color reproduction and proof matching. Moreover, with the pre-press process integrated in-house, printers and brand owners are able to standardize all print-related processes at different production locations around the world.
Inreasing environmental awareness, legislation pressure from consumers, NGOs and shareholders have all resulted in sustainability and social responsibility being at the top of all brand owners' corporate objectives. Compared to other processes, web offset provides an environmentally-friendly process.
Additionally, hybrid technology will become the industry standard. Printers will want to combine all the benefits of web offset with the inherent advantages that flexo, gravure and digital can offer, so a modular in-line platform that can be easily adapted should be the key investment for printers who need to meet future changes as market demands become increasingly tough.
Randy Duhaime, general manager, and Ashley Obara, marketing manager, Dion Label Printing
As we move into 2018, Dion Label Printing is keeping an eye out for several trends and customer requests requiring the use of new print technologies. The first stage of label production is design and there are some standout design trends that we see becoming more prominent in the label industry. Minimalistic designs using little or no graphics and simple color palettes are showing up more frequently especially in the health and beauty industry. Opposite minimalism, we are seeing bold print patterns become more prominent in industries such as craft beer and beverage. We have found customers are placing higher value in total color consistency and overall brand color control. Printers must either acquire the required color certifications that ensure they have the ability to maintain color consistency across all product lines, or be prepared to lose opportunities.
Shrink sleeve demand continues to increase in various markets to allow extra design space for packaging. Customers are seeking more unusually shaped containers where a label would otherwise be unusable. Shrink sleeves are also being used to combine containers into multi-packs. Shrink sleeve requests for beer/craft beer products are increasing dramatically as beer cans become more widely used over glass bottles.
Regulatory requirements are becoming increasingly strict and are requiring more information to be included on labels and packaging. Required warnings, directions and drug fact information created a need for extended content and multi-panel labels that maximize label print space. To allow for distribution on the world markets, multiple languages are required on a single product making multi-panel labels even more common.
In terms of new technologies and trends to come, we are seeing automated defect detection becoming the norm. Inspection equipment and software is becoming more precise and will continue to decrease the need for human defect review. With digitally printed labels, demand for fully electronic web-to-print solutions is also increasing. However, web-to-print remains a niche market at the current time for short-run jobs not requiring brand color management. Internal automated workflows are becoming widely used to move orders and graphics from the front end to press. In addition, printers are spending more time regulating standard operating procedures and document management to maintain consistency and compliance.
The acceptance of digital printing is increasing the volume of complex print jobs including custom die-cutting on new materials. Digital equipment advancements are moving the cross-over point relative to run length for jobs moving from flexography to digital printing. Minimal waste, exceptional print consistency and speed to market will continue to improve with the acceptance of digital printing. Digital printing will continue to force printers to find ways to differentiate themselves beyond basic label printing. High decoration techniques, specialty coatings and custom converting will be critical to stay ahead of the competition.
While some printers are set on either digital and/or flexographic, other printing pioneers continue to look for the all-in-one print solution. Although we may still be far from the ideal solution, equipment that combines digital with flexography, some manufacturers are heading in the right direction. Think of a press that can print on the adhesive side of a label, add hot stamp foil, print six colors digitally on the face of the label, apply a custom overcoat and die-cut all in one pass. Incorporating multiple printing processes in a single piece of equipment will allow printers to serve the growing demands of customers.
Elsa Callini, business development manager, ebeam Technologies
The digital printing industry has come of age, but many label and packaging printers haven't yet reaped all of the benefits on offer. As demand for environmental awareness rises and margins continue to be squeezed due to competition in the market, print manufacturers will continue to explore innovative label and packaging solutions that provide them with an advantage in terms of both profit and sustainability.
Ahead of 2018, I foresee several key developments will significantly influence the industry:
Personalization is going to take off in a big way, especially for food and beverage packaging – almost two-thirds of all printed packaging (in terms of area) is for food and drink applications. Combine this with the pull of personalized promotion and brands can access a powerful marketing tool – just look at the Nestlé UK KitKat personalization campaign, which resulted in 56,000 custom-made wrappers and a huge social media engagement. In 2018, I think that we will see many more food and beverage brands running personalization promotions;
Sustainability will define competitive advantage – brands looking to achieve a successful sustainability program will need to ensure that sustainable practices and technology are implemented in every step in their supply chains. By using fewer resources and achieving greater efficiency, they can reduce the carbon footprint of their manufacturing, helping to achieve their sustainability goals. We've all heard of 'green' technology but we predict that in 2018 more and more of us will become aware of emerging 'blue' technologies, such as electron beam curing, which enables print manufacturers to increase throughput, efficiency and sustainability to realize benefits to the bottom line and the brand image at the same time;
Standards identification – brands want to be associated with good manufacturing practice and safety standards, and we predict that 2018 will see more and more initiatives aiming to identify products and processes which guarantee a constant and high-quality result or outcome.
In 2018, we expect to see these to develop further and gain popularity amongst print manufacturers, label printers and package converters as the business benefits manifest themselves as a clear competitive advantage which drives early adopters to excel.
Debbie Waldron-Hoines, consultant director, EFIA
The board of EFIA, which represents the entire flexo supply chain from designer to printer to retailer, predicts there will be further adoption of fixed color palette printing in 2018. More brands and converters will be looking to use this printing technique and reap its many efficiency benefits as cost competitiveness increases in the retail environment.
With the complementary drive towards value-added printing, the industry will see further growth in innovative varnishes and effects. With the continued exponential growth of online retailing, the need for packs to stand out on-shelf and on-screen is more critical than ever.
The demand for cleverly designed packs will continue. From easy open to convenience and sharing or single portion packs, consumers will request products that suit their everchanging lifestyles. If the consumer wants it, packaging and printing innovation needs to deliver it.
The rising age of printers is starting to worry the industry. 2018, with the integration of the Apprenticeship Levy, should see more companies getting involved in education and training of staff to drive up new talent attraction, as well as retain skilled employees. EFIA is supporting the flexo industry with the newly launched e-training Academy and is linking with a number of educational institutions to support its members. Today students do not leave school or university thinking of entering the print or packaging industry. This needs to change.
Finally, EFIA recognizes that a number of British brands are returning their manufacturing to the UK despite ongoing Brexit negotiations. Some businesses are suffering at the hands of the weak pound and with the resulting increase in supply chain costs, they are opting to return to British shores. This is fantastic for the UK's manufacturing sector and a boost for the economy which the EFIA board welcomes.
Jan de Roeck, director, solutions management, Esko
Let's start by looking at the far end of the supply chain, the consumer. To my opinion, there is an overall lack of trust in established global brands. We see that the moment the brand fails to keep trust, they are no longer relevant. I think there is a link between trust and relevance. It's an interesting combination – what is that turns the consumer off? The consumer wants to be engaged by the label on a product or with related rich content on the internet. They are looking for that personal connection. I see brands shortening new product cycles and innovating products – trying new things out to find the 'hot button' to engage with the consumer – I believe the ones able to meet this customer demand are the ones most likely to succeed in the coming year. The focus has to be on brand relevance.
Providing a lot of product variation in shops or online requires tons of effort. It means faster product to market and a larger variety of new and creative products. And there is a lot of effort wasted. I think that there are too many steps in the supply chain and it has to shorten – it's too complicated. I believe that the future supply chain will not have so many stakeholders, not so many processing steps. If we don't dramatically shorten and standardize the supply chain, it will be a barrier for further enriching the engagement by the consumer.
In the future, brand owners' management software will become much more integrated with the packaging management software at the converter. Supply chain stakeholders will start to integrate systems to exclude a number of steps, some of which are still manual. Many converters find it hard to accept workflow automation and a lot of people are still scared of IT. There is a whole layer of smaller more conservative companies who find it hard to make the decision to change but there is potential with them to provide easy-to-use software. 
Esko believes it needs to focus on exactly these requirements. We understand what the converter needs. We have done all the hard work and studied all the best practice environments. Our preconfigured tools take care of every step and now with QuickStart, Esko is proud to say we can have the pre-press department of a converter up and running with workflow automation in five days with little down time. Esko is committed to supporting the labels market.
Jules Lejeune, managing director, Finat
Change is definitely the new constant in the world of labels, on every front. The recent past has seen the technical profile of the industry radically redrawn with the adoption of digital presses, new substrates, and advanced inks and coatings that can deliver sparkling haptic and optic effects. New packaging media – flexible packaging pouches and sleeve labels – are now within the standard offering of a 'label converter'.  
And brand owners' determination to connect more closely with their customers is driving label personalization at a variety of levels. 2018 will see these trends continuing to develop, but with the initial hype behind us the industry is gearing up to create a sound business platform upon which all this new action can perform efficiently and profitably.
What does this mean? It means that, to sail a steady and profitable ship, Finat will be focusing on key aspects of management that are central to running a successful business. Perhaps the most significant of these is the current overwhelming need to recruit and retain a new generation of competent staff for the industry's expanded production base. In the current, sparkling techno-environment, attracting such employees to the world of label print is very difficult. But Finat has established a special initiative in partnership with the national label associations to drive the development of such a new, young, capable workforce, and we expect to see real results in this respect in 2018.  
With brand owners driving the work agenda, and an increasingly strong multinational base of competitors in the field of label production, effective marketing of a label company's capabilities to the potential customer base is also critical. Our diverse supply chain will be our partner here, continuing to innovate in areas that will delight the end user customers, save costs and build on the core professionalism that Finat, as the industry's organization, has supported for the last 60 years.   Our 2018 program will feature an ever-growing source of relevant and up-to-the-minute technical updates through webinars, market data via our ongoing in-depth Radar research and, as ever, key regulatory and product specifications.   
So this will be a year of consolidation, of absorbing and refining the results of the last years of dramatic change, and of continuing to deliver what the brand owners need and want. The future is bright for labels.
Marcus Greenbrook, director, international sales, GEW
2017 has been another extremely busy year and even more so being a Labelexpo Europe, and what an exhibition it was. There seemed a real buzz about the show with many customers looking at investing in new or upgrading older equipment. We had packed out days with many customers wanting to gain impartial knowledge on the technology advances in both traditional arc UV systems and the latest in LED UV systems. 
Between the 2015 and 2017 exhibitions, there was a 50 percent increase in LED systems running on various presses at the show, which is a great improvement but still a long way from the traditional arc systems shown. From October 2017, all arc systems supplied by GEW are now ready to be upgraded to UV LED when the time is right for the customer, and we see this happening more and more in 2018 where the two technologies work together on the same press with interchangeable arc and LED cassettes, depending on the customers application.
The development in the increase in power of the UV LED systems and the advances in UV LED ink is allowing customers to be more confident in making the step into the UV LED, and the many advantages this technology brings to the printer.
Reuben Malz, president and founder, GlobalVision
In the future, we see an even greater increase in the need for standardization and quality controls in many sectors. Technology is driving us. In the printing and packaging sectors, it's creating external forces that are infiltrating business models and moving the boundaries. Businesses are having to change their methods and ways of working on a daily basis. What I call exterior technologies, such as cloud computing and GPS, are changing parameters. It's like jumping on board a train. Either you jump on or you are left behind. Companies have to standardize and control processes. They have to certify the process to automate. In the world of print and packaging, the big driver is automation – reducing costs, especially costly errors with materials and inks in production. 
We believe you cannot efficiently automate without certification. Some businesses want standardization all in one place. GlobalVision has gone from individual tools to providing a platform of quality controls. Technology is driving us to combine – to consolidate. Quality control has to be done at each step in the packaging workflow to be effective. Whether it's a package or a label – our QC platform looks at everything the consumer can see – it can check graphics, spelling, Braille, barcodes, color profiles, print quality, etc. It covers all functions and addresses each individually. On the next level, where in the past there would have been an operator working on a scanner or monitor our software can check the equipment and see if anything is missing. The software will then send a message.
If there is a print job in China and they send the artwork to be checked – it can be checked on any device anywhere. This offers huge time savings on the job. Some may say it will cut down on the workforce and expertise will no longer be required, but this is the way things are moving – it's inevitable. The world is moving fast.
We see companies looking to work with fewer vendors. They want all the technologies from a single source. There is a desire for one set of tools that covers everything you need. We are working with companies such as Esko where our quality control platform fits in with its Automation Engine software. However, our strategy is neutral – we supply a service across the board to suppliers, brand owners and users.
Flexo is still the dominant printing technology in label production as a result of cost and performance advantages, and it will be for a while. Although it must be said that 'this is not your father's flexo', primarily due to developments in both plate technology and optimized printing equipment over the last few years which provides new levels of quality and productivity. With these developments, we are already seeing flexo displacing gravure on one end, and even putting pressure on the inkjet crossover equation. We expect this to continue in 2018 with new plating and control technologies.
Flexo has always been a very configurable printing technology, and label converters are used to maintaining and changing press configurations based on the specific needs of the product they are running. This is a significant advantage going forward, since it can create many 'on the fly' hybrid production opportunities, with new modular printing and finishing component offerings. In 2018 we can expect to see even more of these offerings driving both hybrid printing and finishing/converting. We will also see many digital inkjet press modules being added to flexo presses to create new hybrid solutions, in addition to new standalone digital inkjet presses.
There are already many new hybrid solutions offering digital embellishment options, and we can expect many more in the near future. This increased desire in embellishment use is seen in a recent InfoTrends study (CMYK: The Use of Special Effects in Digital Printing), which found that print buyers are willing to pay up to 89 percent more for textured effects compared to standard CMYK-only work.
The next phase of this hybrid approach, which will be seen early 2018, addresses smart technology. This should be one of the first end-to-end smart labeling solutions in the market, and just a sampling of some exciting times ahead.
Andy Cave, CEO, Hamillroad Software
'Hamillroad Software. Transforming the image of print.' This is our tagline and underpins everything we develop for printers. In 2018, flexographic printers will be able to do the previously unimaginable. It will be the year the flexographic printer is armed with the technology solution of screen, plate and anilox to offer consistency to the brand. Flexo printers will be able to deliver consistent print across jobs, substrates and countries allowing them to compete and win work from gravure and digital.
Expect to see greater adoption of fixed palette and extended gamut printing. Many printers have attempted fixed palette but failed due to problems such as color shifts on mis-registration. The effect of this means there's less waste, due to faster make-ready, plus the increased utilization of the press (as no wash-ups) which enables more jobs and makes shorter print runs possible.
With the increasing rise of counterfeit goods entering the market, smart label and packaging design to stay several steps ahead of the criminals will be essential. As demonstrated at Labelexpo Europe 2017, printers can push the boundaries of what is achievable with flexo, such as achieving legible 2pt reverse text, meaning that brands can utilize this as part of their brand protection strategy against counterfeit goods.
Consumer demand for convenient and clever packaging design will ensure that brands are kept keen and competitive, making for some exciting, innovative packaging on the supermarket shelves. Consumers are also demanding more ethical and environmentally friendly packaging, so as a result, we should expect to see more compostable and sustainable solutions used as brands tap into this growing trend.
Jude Liddle, EIMEA marketing manager, H.B. Fuller
Catching the eye of the consumer through superb shelf appeal is fundamental in today's labeling market. Consumers are uncompromising. They want packaging that not only attracts their attention, but remains pristine throughout use. They want packaging to offer the latest functionality to meet rising lifestyle trends. And when a change needs to happen, to keep brands ahead, it needs to happen very quickly.
Differentiation of containers and labels to deliver shelf appeal and ongoing performance is achieved through the use of varying packaging and labeling substrates, with different looks, textures and properties, shaped into new and unusual designs. As you can imagine this in turn presents a number of adhesive challenges with products needing to offer performance for the labelstock producer and converter, as well as the brand owners producing the goods and finally the consumer. Creating adhesives that can satisfy all of these needs is a challenge scientists reveal in.
To meet these new and diverse demands, the packaging industry has been increasingly turning to the versatility of pressure-sensitive adhesives (PSAs) because of the adaptability of PSA labels in terms of the materials and design shapes that can be used by brand owners. Labels are vital to a product's shelf appeal, and PSAs maximize their power. For instance, the trend for clear-on-clear labeling, giving a 'no-label' look, has been made possible by filmic PSA labels.
In functionality, containers and labels are adapting to consumers' changing lifestyles. There are ready meals in microwaveable packaging for the time-poor, individual ready-to-go meal packages for small and single-person households, and peel-and-reseal packaging labels for added convenience. The trend of functionally clever packaging is certainly set to continue in the foreseeable future.
From a consumer's perspective, the expectation is that any package or label will remain intact, whatever conditions it faces during transportation, storage and use, and this trend is likely to rise. We certainly don't expect a brand's image to be compromised through label failures. The diverse performance levels that can be designed into a pressure sensitive adhesive ensure that compromise is not required. When choosing a PSA, you can specify permanent or removable performance and then dive into more details. For instance, if you require the consumer to be able to remove the label, how easy it should be and does the label also need to be resealable? And what about permanent until it needs to be removed? Labeled glass bottles that are recycled and cleaned through a warm wash process – the adhesive must allow the label to be quickly removed.
Today there is a very broad range of PSA adhesive technologies available, including water-based, hot melt, solvent acrylic and rubber compounded formulations. These adhesive formulations offer varying characteristics which can be precisely tailored, or even uniquely customized by adhesive polymerisation experts, like H.B. Fuller, to deliver the exact performance required.
Finally, it is worth mentioning that this powerful drive for new and imaginative labeling solutions, which perform throughout the product lifestyle, is leading to a further noticeable trend – increased collaboration. Convertors are recognizing that they can deliver new designs, alter labels and solve manufacturing challenges more quickly and effectively by accessing the expertise of adhesive partners like us. Industry partnership is here to stay as it improves the speed and practical implementation of new ideas profitably, through accessing the latest skills, knowledge and R&D facilities available within a collaborative industry partnership.
Sally-Anne Heaford, managing director, JM Heaford
2017 has been a great year with the activity at Labelexpo Europe coming to fruition in November with a record month of orders; of particular note was the number of orders from Russia.
We expect to see continued growth in both the label and flexible packaging sectors in all regions. The market in South Asia, in particular Pakistan, is notable in activity levels. We have seen a steady growth in both sectors over the past year and given the high level of enquiries we are receiving from the region, we expect to see growth continue into 2018 and beyond.  As part of our strategy to be more present in this market, we will attend the 3P exhibition in Karachi during March.
In 2018, we believe the market will continue to focus increasingly on ways of improving press uptime. With margins under pressure and run lengths reducing, the need to minimize press downtime becomes more and more vital. Much of the focus has been on the general area of press changeover and we anticipate widespread improvements in production standards as closer attention is given to accuracy in plate mounting – commonly overlooked to date.  Presses left idle while plates are re-mounted due to misregister is a relatively easy problem to eliminate. Likewise, press downtime while the plates are stripped and cleaned for another job to be run.
With solutions such as our Heaford AutoMounters for label and flexible packaging production, every plate can be automatically mounted off-line, in perfect register every time. With no reliance on human judgement at any stage, it eliminates remounting and reduces press downtime costs at a stroke. To help drive these industry efficiency improvements in 2018, we have developed a very simple ROI calculator to help packaging and label producers identify the rapid ROI and benefits available.
Christian Menegon, business development manager, Graphics Solutions Business, HP
One clear trend we saw take off in 2017 was the evolution of print service providers (PSPs) who historically were focused solely on one core application, but are now expanding their offerings to become cross-media specialists, offering new solutions for customers with adjacent applications, such as Ovimex which has recently purchased an HP Indigo 30000 to further develop its commercial printing activities with some folding carton and synthetics production.
In addition to the growth we're seeing amongst PSPs, we're also seeing more and more brands look to digitally printed labels and packaging solutions. Whether brands are looking for new, creative ways to win their customers' attention, or for ways to transform their labels and packaging in a cost-effective manner with added flexibility, the trend is not slowing down. Some recent examples of brands moving the needle in this space include the work Amarula released last spring, where it launched 400,000 individualized bottles in support of the endangered elephants, and Smirnoff who recently partnered with up-and-coming designers the Yarza Twins to create an eye-catching campaign titled 'Every one is the same. Every one is different'.
In short, we continue to see an appetite from brands, designers and consumers for customized and personalized labels and packaging, which will only grow in popularity as we enter another year.
Chris McNamara, executive officer, Independent Brewers Association
The Australian market now has more than 430 independent brewing businesses. The vast majority of these have some sort of packaged product. Shelf space is at a premium so companies are increasingly realizing the importance of packaging that will appeal to retailers and consumers.
Cans are taking off in Australia at a great rate. Where they were an oddity only three years ago, they are now becoming more and more common. This has been greatly assisted by two or three companies that are providing mobile packaging solutions.
Another issue is regulatory. There is an increasing requirement for label space to be taken up by marks required by government. Standard drinks information, which has been a long-standing requirement, will soon be joined by a container deposit scheme symbol as the larger states begin to roll out these schemes. At present pregnancy warning information is voluntary but this may change in the future and there have been discussions around energy labeling. All of this will lead to some very busy real estate.
Edoardo Cotichini, team manager, Industrial Printing, Konica Minolta Europe
The potential of label printing is huge. Based on our own estimates, 50 percent of converters have digital machines. Out of these: 90 percent of the top end (in terms of revenue) have digital; only 15 percent in the medium segment have digital; and 70 percent in the lower end have digital devices. Additionally, based on Smithers Pira's The Future of Labels and Release Liners to 2021 report, the digitization rate is six percent, so six percent of the jobs are digital – thus there is still a huge potential for digital. 
Technically, the market has changed, and the printed label industry has to cater to a more fragmented market, where the average print run is becoming increasingly shorter. This gives analog printers less scope to spread their set-up costs for plates, increasing their production costs per label. Digital printing can be easily and affordably adapted to differing end requirements, eliminating the high investment and running costs required for new analog print machinery. This adaptability means that digital print companies will continue to look to expand the industries they serve and it potentially open ups new opportunities for printed labels.
Some of the factors that will continue to drive the growth in digital printing in the label industry are leaner print service provider business models, convenience and brand customization. Through our strategic partnership with MGI, we are acknowledging and meeting the needs of brands' striving for a unique brand experience. Our technology obviously competes alongside the trend of individualization/customization, and we will certainly be driving these trends, since we strongly believe in the potential they deliver for industrial printing.
Susana Teixeira, sales manager, Lemorau
The label and package industry is constantly growing in every way at a fast pace. Consumers get more demanding for higher quality at lower prices, which increases the challenges for manufactures.
As such, we now have our own automation department in-house. We are also in the process of moving into new facilities to meet the demands we are now facing.
For 2018, we are seeing new challenges. We employ a modular building concept, with finishing options tailored to meet each customer's needs, such as UV spot varnish, cold foil, hot foil, screen printing and laser die-cutting, among others that are still in development and testing. 2018 is promising.
Josh Roffman, vice president, product management, Loftware
As labeling in today's global supply chain becomes more complex, companies are realizing the vital role it plays in meeting customer and regulatory demands. As we move into 2018, labeling, which intersects the supply chain at all levels, is becoming more prominent and requiring specialized attention. But it's not just this rising importance that we're seeing companies place on labeling. It's also the changing landscape of barcode labeling to a more comprehensive enterprise Labeling approach, and the degree to which today's forward-thinking businesses are adopting this method. This approach integrates proven solutions with existing business processes to standardize mission-critical labeling, while offering services and support direct from solution providers.
A significant trend in this evolution of labeling includes the way technology continues to revolutionize how companies conduct business and execute business processes. In the past, companies were faced with managing multiple solutions across their global operations which required extensive maintenance and that resulted in label inconsistency and duplication. Many companies had the desire to centralize labeling but struggled to do so. However, today's enterprise labeling solutions have reached a new level of maturity with support for cloud deployments as well as browser-based and multi-site capabilities that enable continuous global operations.
So, as we move toward 2018, companies continue to adopt new technologies that enable them to deploy labeling in a single instance and address age-old labeling issues. This is especially important for large, global businesses with tens or even hundreds of locations around the world where control and consistency are essential but operations downtime is not an option. Formerly, these businesses were faced with deciding between central control and continuous operations while now they can have the best of both worlds.
We are finding that more and more global companies are embracing new deployment models to enable high-volume global label printing across their enterprise. In 2018, we will continue to see companies move all or part of their IT infrastructures to 'the cloud' to streamline their on-demand provisioning and management of software, hardware and data. These companies are either looking to integrate labeling with cloud-based systems or for solutions that can be part of the adoption of the deployment model.
Companies seeking global deployment for labeling will be more focused on finding labeling solutions that can support their cloud-based plan to help reduce the burden of installing and maintaining labeling systems. This deployment paradigm allows companies to enable users with instant access to functionality, and provide security over labeling visibility and access, all while offering streamlined management of global operations.
Dr Adrian Steele, managing director, Mercian Labels
The barriers to ongoing participation in mature labeling markets such as the UK continue to increase, and life will continue to get tougher for many. Only those who are well invested in technology and business processes will continue to grow their market share. I have no doubt that many smaller converters who have put off serious investing in the past five years are asking themselves how long they can continue in a very capital intensive and demanding market? Older, slower, lower quality machines combined with rising material prices, customer expectations and talent costs will compound to become an insurmountable challenge for many. We will continue to see further consolidation amongst converters and an increasingly high profile of the successful ones, who are well down the road of investing in automation technology to improve productivity and service levels. Cross platform advanced color management and high-definition flexo will become the norm. Leads times will continue to reduce for even the most complex product constructions, and of course there will be no reversal of the trend towards more SKUs and short runs. Only the fittest will survive in this environment, and personally I'm very satisfied with the progress that Mercian Labels has made on our journey towards becoming a world class manufacturer.
In terms of technological trends, I can see 'big data' starting to arrive in the labeling industry to enable smart converters to better serve customer needs with predictive demand capabilities, using data from ERP systems to improve service levels and production efficiency. Machine faults will be identified from environmental and machine sensors before they cause breakdowns. Robotics will start to arrive to replace repetitive manual handling tasks in finishing. Electrophotography and UV flexo will continue to be the dominant label printing technologies, with inkjet growing in some specialist applications but not wrestling away any significant market share. The best converters will be increasingly integrating their systems into customers' IT platforms and innovating new products to strengthen those relationships.
Ivan Lesmana, events and marketing communications, Mimaki Europe
You might ask, 'why is a wide-format digital inkjet printer manufacturer like Mimaki entering the label and packaging market?' The answer is quite simple: there is a future and a place for us in this market. We believe Mimaki has an important role to play in the fast-evolving market of packaging and labels.
Brand owners are finding it more and more difficult to compete in a consumer driven world and it is getting harder for them to stand out from the crowd. Consumers now more than ever want to have products that are unique and customized to their liking whenever possible. Quantities are getting smaller and smaller, while turnaround time keeps getting faster. Brand owners and their designers are all competing to deliver that special and new, stand-out product shape and pack. Sampling is a big deal for them; they need to be able to show multiple options to their customers that want the latest unique products. They need a more cost-effective, more versatile solution to produce short-runs and one-offs.
Personalization is another factor we recognize as having huge mileage in the future, such as personalization in the form of identity. Imagine having your name printed on perfume bottles, or getting custom packaging in the exact number of your wedding guests, with their individual names on it. The trend for customized products is growing. It is an interesting psychology and Mimaki will continue to innovate to address these market trends. 
Amit Ahuja, sales director, Multitec
My key thoughts for 2018 are:
Operators will be even more difficult to find and/or train so it will be up to the equipment suppliers to make the machines more automated and simpler to use, even though the technology behind the scenes will increase;
There will be web connectivity for production data from the equipment so that the MIS on a per-machine basis becomes stronger;
SKUs will increase and time-to-market will become shorter;
Supply chain traceability will increase as more stringent regulations will come in.
In India specific, as well as all of the above):
Pricing per label will become even more competitive – this will push the convertors to get more efficient, and may even led to centralizing of production sites;
Organized retail will increase and the discretionary spending power of 1.34 billion Indians will increase – leading to a much larger incremental increase in the number and sqm per capita of labels and packaging in general;
I am very optimistic about a huge increase in retail (specially in tier 2 and 3 cities) making FMCG and personal care to be the largest growing segments in the coming year;
IML will finally pick up in India – we are already seeing tailwinds to that effect.
All in all, it will be more challenging in terms of margins but a huge market increase too, so a very interesting time for smart convertors.
Ken Moir, vice president, marketing, NiceLabel
Digital transformation is taking business by storm. In 2017, we saw a rush of companies looking to modernize systems and processes in an effort to keep pace with customer demands, regulatory requirements and shrinking budgets. Labeling systems were no exception.
As we shift focus to 2018, we expect the digital transformation trend to continue. For labeling this means, modernizing legacy systems to improve quality assurance processes, increase speed and drive efficiency. Digitally transforming labeling offers another benefit, one that many companies overlook. By digitizing the labeling process, companies are able to turn both direct and indirect costs into visible savings. Going digital also allows companies to capitalize on otherwise missed opportunities to speed up time-to-market and sell more.
By digitizing label design, maintenance and change requests and moving these tasks out of the IT department and into the hands of the business users, companies save time and free up costly IT resources to perform more value-adding tasks. The resulting savings deliver a return on investment in less than a year.
Label errors result in costly remediation and frequently, product recalls. By eliminating manual data entry, companies drastically reduce the risk of error. Digitizing quality control tasks and automating quality assurance processes reduce costs while improving quality.
The key to staying competitive is being able to respond rapidly to changing market demands and requirements. Digital transformation instills agility into all stages of the labeling process, resulting in faster time-to-market and increased sales. As companies expand, they can quickly establish consistent labeling processes across all locations and extend these to business partners to transform their supply chain. The end result is a more efficient business, leading to financial gains far beyond those achieved through increased productivity.
It's simple. If companies don't transform, they will be left behind. Digital transformation will be an interesting trend to watch in the coming year. Its benefits far outweigh the cost of change and equip companies with a competitive advantage that will propel their business in 2018 and beyond.
Jakob Landberg, director of sales and marketing, Nilpeter
Last year, we predicted that the world will become less predictable. That was actually pretty accurate, and we still believe this to be true.
In 2016, we predicted a tendency towards personalization and serialization of labels and packaging. Consumer goods are booming with products carrying a 'personal touch' or elements that enhance traceability and security. We believe that the market has only seen the tip of the iceberg in this regard.
A current trend that will gain strength in 2018 and onwards is the need for attracting young generations into our industry, which still holds an image of 'industrial work' as opposed to an innovative and artistic business providing brand recognition for all the daily goods that consumers pick from the shelves amongst a multitude of competitive products. Our challenge as an industry is to expose the reality that we are in fact a high-tech industry with strong focus on automated workflow and sophisticated production equipment with a high degree of automation. We therefore feel obliged to provide cutting-edge technology for tomorrow's press operators and to provide training – moving the skill set from craftsmanship to computer-aided, clean-hand printing.
In the aftermath of Labelexpo Europe 2017, where we saw an explosive amount of hybrid presses, we predict that some degree of consolidation will take place in the market. In our opinion, there are various degrees of what could be classified as 'hybrids'. The highest degree is when the automation of all hybrid elements is identical for a complete integration, providing optimum quality, fast set-up, and minimum waste; where as a lower degree of integration requires separate set-up of units resulting in more waste and longer set-up times. We also predict that the cost of consumables for digital printing will reduce due to the high increase in volumes, and that will further strengthen the trend for hybrid printing compared to other digital printed labels – creating a snowball effect.
As an owner of these sophisticated presses you gain other advantages than attracting young operators – namely that you are prepared for the Internet of Things and gain a solid foundation for expanding your offering to the market within narrow web printing. We see a constantly growing number of label printers seeking the capability to convert flexible packaging, tube laminates, extended content labels, etc. Our expectation is that more converters will see a golden opportunity to invest and propel themselves into 'The New Tomorrow'.
PragmatIC is looking forward to an exciting year in 2018. We believe that FMCG brands are beginning to grasp the great potential of smart packaging. We are focused on delivering ultra-low cost NFC and RFID solutions that can be integrated into everyday objects, enabling direct consumer engagement for the FMCG brand owners. This will fuel the growth of connectivity in products we all use on a daily basis.
Read more comments here from Scott White on what he predicts 2018 will hold for NFC and RFID enabled smart packaging
Gary Seward, managing director, Pulse Roll Label Products
2017 was an outstanding year for Pulse Roll Label Products. We saw a real mindset shift in the narrow web industry in terms of embracing new technology. The popularity of our live PureTone UV flexo ink mixing and color matching demonstrations at Labelexpo proved that digital color management combined with the latest mono-pigmented ink technology offers a real solution for label printers to achieve consistent color and a more efficient workflow.
Press, plate and anilox technology continues to evolve at great pace. Brand owners and retailers are demanding tighter color tolerances and seeking standardization on a global scale. Converters are recognizing the value of pre-press color control and the importance of anilox management for achieving accurate color – this is key for label companies who want to future-proof their businesses.
Printers increasingly want an ink partner who will work with them to develop unique products and solutions that add value and improve profitability. Our focus, as a narrow web ink manufacturer, is to provide the highest level of quality and help printers remain competitive. Our new PureScreen and PureAqua ink systems are good examples that reflect our focus on R&D and passion for providing innovative solutions that deliver significant cost-savings. We believe this approach is vital to success – for us and our customers.
We predict that label companies will continue to widen their product offering by diversifying into other applications such as shrink sleeves to complement the traditional self-adhesive label business. Developments in UV flexo ink, digital print and shrinkable substrates, in combination with technological advances in sleeving and finishing equipment, are supporting this growth.
Investment in digital printing will increase as companies complement their existing flexo and screen capabilities in response to demands for shorter print runs and personalized labels.
We anticipate further interest in special print effects and tactile finishes to boost brand appeal, particularly for artisan products and other specialized consumer goods such as the craft beer industry as these markets steadily grow.
Brand owners and retailers are beginning to recognize the productivity benefits an expanded gamut can offer, achieving consistent brand colors and substantial cost savings in the press room, and fixed color printing offers great potential for the flexo industry.
We need to work together to encourage and attract new talent. Training and education is vital to help create a strong and skilled workforce and safeguard the future of our industry.
On the back of a highly successful Labelexpo Europe 2017, we fully expect further growth next year. We are proud of our exceptional team, our strong international distributor network and solid partnerships with other leading industry experts and look forward to an exciting 2018.
Craig Du Mez, brand manager, QuadTech
The good news is that nearly everyone is predicting continued growth for the package printing industry. The challenge will be in how the industry meets that demand. In addition to rising brand owner expectations, printers are faced with an increased pace and complexity of required technological innovation – at a time when profit margins are still very tight. Add to that increasing requirements to meet new industry standards, an aging workforce, and the scarcity of true color experts, and the challenges can be extremely daunting.
Besides hardware and software innovations, the answer is found in more effective processes that ensure greater color precision and connect workflows between presses, work shifts and even different facilities. Technology-driven, simplified automated workflows will reduce or eliminate manual intervention, and help remedy the problem of finding enough skilled press operators and advanced color experts to keep up with the growing demand for print quality. Technology solutions that facilitate the sharing of data before, during, and after print production will help to dramatically reduce waste and increase print quality. Statistical analysis and reporting will go a long way in perfecting processes and reassuring print customers, ultimately growing and protecting profit margins for all.
Ralph Giammarco, vice president, S-One Labels & Packaging
In 2018, we'll continue to see digital technology transform our world, from how we communicate and conduct business to how we print and fulfill increasingly customized requests.
Three megatrends are converging: the expansion of flexible packaging, the growth and innovations in specialty chemicals, and the ever-increasing demand for accurate and customized content. These trends especially impact label and package producers. Those who embrace digital print technology will be at the forefront of creating the change in culture and experience that satisfies this hunger for accurate and customized messaging. This digitally empowered messaging will affect every aspect of the value chain: sales, marketing, supply chain and customer service.
These trends will also ignite a change in the supply of materials to the label and package producers. Product flow will need to be more efficient with lead times made drastically shorter, and with lower inventories on the floors of the print and package producers, while at the same time custom requests will need to be handled from a technical and integrated vantage – handled by people who understand the end applications. 
Relevant information will need to be efficiently communicated, and it's all about speed and accuracy. The result? You will begin to see a change in the channels used to deliver product. The old manufacturer rep or distribution models will evolve into a model that uses supplier partners who use digital communication tools to connect manufacturers and users in ways and speeds that have previously been impossible.
This change to a value-increasing connector, which we refer to as a Nexus, will create information and product flows that will propel the use of digital print technology and allow for fast adoption of new advanced material innovations. Innovations that can address key demands from innovative design to sustainability.
The S-One companies, such as LexJet and Brand Management Group (BMG), have been involved in supplying media and coatings to digital printers for the past 20 years. With our Nexus model, we are forming a new division, S-One Labels and Packaging, to focus on these changes in imaging and material flow that will transform our collective businesses.
Laurent Lassus, general manager, marketing and product management, Sato Europe
Connectivity and intelligence, personalization and sustainability. We believe these will be important drivers for label and packaging industry change in 2018.
Connectivity and intelligence – We live in a rapidly evolving digital world. So, our connected lives should become infinitely easier. But is all available software and hardware advancing at the same rate to make this an everyday reality? No. In 2018 I believe we will begin to see a shift towards intelligent label printing. Software and hardware working together to gather big data, predict faults and make life easier, less labor intensive and more efficient for our customers. Connecting the last inch to the IoT will not be about products, services and partnerships working in isolation, it will be about them working together to create meaningful change;
Personalization – Digital transformation and globalization is making the world a smaller place. By understanding the needs of the consumer – our customer's customer – we begin to understand exactly what is required of Sato products and services in a changing world. To meet this trend, platforms such as Vision Retail IoT solutions for retail and DataLase coding and marking laser-reactive, color-change technology, are just two of the Sato solutions that will complement our established Auto-ID solutions in 2018;
Sustainability – It's core to the Sato mission that we contribute to a better and more sustainable world. We continually strive to create labor and resource savings for our customers, helping them to lower carbon emissions and reduce their carbon footprint. In 2018, linerless labels will have a part to play in this. As all industries work together to prevent unnecessary waste going to landfill, highlighting marked-down and end-of-life products will become increasingly essential to help tackle this issue.
*Laurent Lassus is also Sato France general manager
Bui Burke, senior vice president, sales, Screen Europe
2017 has been a landmark year for Screen. The launch of two new label presses at Labelexpo Europe 2017 reinforced our position as a leading player in this market and we see exciting times ahead. For 2018, trends like shorter lead times and increased digital adoption will of course continue, but on top of this I believe we can expect to see the following trends:
Increasing regulation and 'CSR' (corporate social responsibility) will drive demand for greener, cleaner and healthier products and practices. I therefore predict that amongst other things, this will lead to the term 'low migration' being heard more often in the digital inkjet arena;
This increase in regulation will also require ever more information to be displayed on products. This will create further demand for booklet labels and more of the innovative 'peel and reveal' label products. These duplex printed layers are quickly and easily produced with digital presses, assuming they have the necessary mark sensors installed and are also able to deliver the required excellent front/back registration;
The true capabilities of the high speed digital printing devices will continue to be better exploited by integration with systems from various manufacturers (software and hardware) configured together as complete manufacturing cells. These bespoke printing and converting lines are now achievable and are recognized by manufacturers as the best way to deliver the most efficient production systems. So, in the coming years it will no longer be necessary to purchase a typical 'jack of all trades' line from one vendor when a 'turn-key', custom designed, integrated solution will be a better and more affordable option;
An increase in 'pack-vertising', where product labels are used as a core part of the marketing message. This is increasingly important when there is continued pressure on marketing spend – as has been the case in recent years. To be practical, this kind of innovation requires the manufacturing flexibility and dexterity offered by digital printing machines;
Lead times will continue to shorten. At present, most digital printing companies can offer very quick turnaround of work. However, these have tended to be small jobs and have not really impacted the general industry wide accepted norms. I predict this changing, as more companies install high productivity inkjet digital devices, used for longer runs. The digital e-commerce model, allowing simple on-line ordering and quick delivery, will spread to the wider market.
Ajay Mehta, managing director, SMI Coated Products
2017 was a phenomenal year for India. The Indian economy has been having a tumultuous time. After the drastic measure of demonetization, the much awaited GST was introduced. Both have been disruptions in the economy and people take time to adjust to the new way of working. Both the measures are directed to bring about positive change in the lives of the common man. With more transparency in taxation and governance, the economy is set to zoom ahead as never before. All this means progress for the country.
In general, the packaging industry grows about two times the GDP growth. With changing times, the growth rate for the packaging industry is expected to be between 15-18 percent. Self-adhesive labels will also grow at a similar pace if not more. 2018 will herald the growth and will definitely be fruitful for the industry. 
Sustainable solutions are very important and a welcome change in the way we lead our lives but in our everyday struggle for survival they take a back seat. We expect the government to take some steps and pass stringent laws to enforce sustainable packaging solutions. In the wake of this there could be some dramatic changes in the way labels are designed and used. India has been a land where there are a large number of unorganized vendors collecting the waste. How and where it is put to use is not exactly known nor documented. We hope to see the process of recycling become more organized to be able to document how the recycling has actually happened. This will ensure proper results, raise awareness, give a boost to sustainability and will benefit society tremendously. 
Duncan Henshall, business director, labels, and Lucija Kralj, product manager, Taghleef Industries
Specialty films for labels is a fascinating market with a huge potential for creativity. As a global company with a strong and innovative research and development division, Taghleef is very excited about the future.
As a company, we see the trend for open innovation and collaboration – we are anticipating great things. We believe we need to work with partners and define the needs of the customer. Successful companies are the ones that are collaborating the most. They are the ones that are most in tune with what is really needed in the market. Our primary driver therefore is to connect with partners and customers. No one has enough resources to do everything themselves to the level of quality that is necessary, very few companies have that. If industry partners combine efforts, they can certainly make a difference together. 
Everyone is looking for ways to be distinctive, it's a recognizable trend on a global scale. It doesn't matter whether it's a brand or a substrate supplier, it's how you can stand out from the crowd. You can make the difference if you can satisfy the customers' needs. We have to move faster and faster to accelerate how quickly we bring our new innovations to market. The days of spending years on developing new products and then starting a marketing campaign are long gone.
One of the principles we adopt or mindset we nurture within our developmental organization is to take technologies from different business segments and different sectors within our business and bring them together. An example from Taghleef is the SoFT TOUcH technology. It uses tactile surfaces from Taghleef's Graphic Arts range. We have brought luxury goods packaging concepts into mainstream labels to help brands connect with their customers on an emotional level. There is also a significant market interest in the deepest and most consistent blacks with a soft and sensual touch. This kind of luxury packaging is proving highly popular and desirable and is known to connect with the consumer's emotions and desires – first visually, then through the luxurious feel. Besides triggering emotion there are many other points of connection possible through digital personalization or combination with other visuals like metallic, holographic, embossing or 3D effects. Not to forget the basics of packaging or labeling though, to protect. Imagine a gorgeous perfume brand in a black and silver box with a glossy overwrap. The last thing needed on the pack is a scratch. So anti-scratch substrates for packaging and labeling are extremely important, especially in luxury goods.
In the flexible packaging market, mineral oil contamination and recyclable content are global scale subjects. Both brand owners and supermarkets are in search of mineral oil barrier, and recyclability solutions. We know there is at least European recycle content legislation due and we feel this sensitivity is overflowing into pressure-sensitive labels. So we asked ourselves, 'How can Ti leverage our mineral oil barrier technology into the production of self-adhesive labels?' Today we have films specifically designed with such the barrier technology and further Ti now offers recycle friendly shrink sleeve films. Taghleef continues to watch and respond to dynamic market trends, as these are very interesting times.
Rinus Hoebeke, sales and marketing, Graphics division, Toray
Our vision is that 'print is not going to disappear'. Today, for instance, we are experiencing a demand for waterless plates from across the printing world, the main reason being waste reduction – a hot topic. 
As a company, we are always looking to the future and checking out for partners such as ink manufacturers to work closely with to provide the printing community better products and easier printing methods. The Imprima line of waterless offset printing plates is a result of these evolutions.
Many of the printed product lines are fading out, such as CD and DVD printing, but we believe strongly that print is a valuable part of the multi-media mix. To validate the position and the future of print, we see large digital companies buying print houses.
Also, within the newspaper sector, there is still a place for print, particularly in the local newspapers. For Toray this is very relevant. Our company strategy is a focus on print as a valuable product. We have a new factory and we are also setting up a new R&D center. The Japanese are really investing in Europe at present. There is a lot of confidence in our future as we really believe in the potential of print.
Ranesh Bajaj, managing director, Vinsak
2017 has proven that Asia has the largest market share with more than 40 percent of the global label consumption coming from this territory. 2018 will reaffirm this position and also newer economies like Africa continue to grow at rates healthier than the global average proving that the industry is on track and poised for sustainable growth.
On the technology front, while digital adoption is much higher in the developed markets of North America and Europe, Asian markets are now warming up to the need for digital. Monochrome work,  serialization, versioning are all adding up to baby steps towards production more prone to shorter runs which are suited for digital . What is impressive and interesting of course is that the traditional processes of flexo and offset are fighting back strongly making the crossover point of conventional vs digital much lower. While in 2015, a run of 3000 linear meters or above was considered economical on a conventional process, in 2018 a run of maybe 1000 linear meters is now viable. This will ensure that digital will need to be more efficient on running costs to stay relevant and hence the industry will get to benefit.
Another interesting trend that is witnessed is that all the market leaders are moving into multi-substrate systems. 330mm is no longer the industry standard for a press width, 440mm or even 530 mm presses are selling more. Self-adhesive stock is no longer the market volume leader. IML, heat transfer, linerless and direct printing are all making an impact and hence will get larger and larger in terms of consumption.
The other interesting growth is in the conversion sector. With labels becoming more of an engineering product than just a message carrier, new and innovative uses are being found for these. Booklet labels, hangar labels, piggy back or multilayer labels are all new products which are now finding more relevance in the Asian and African markets and hence conversion is what the convertor needs to invest in.
Hope 2018 will see the label industry thrive. 
Harveer Sahni, chairman, Weldon Celloplast
From being a country with predominantly rural population and unorganized retail, urbanization in India is steadily transforming the market to a mature one with consumer orientation. Products that were mostly available in loose unpacked format are now increasingly being offered from organized retail food marts in decorative and attractive packaging. A label or pack that had limited need earlier has become the communication tool between the seller and end consumer.
The Indian label market that has over the years defied recessionary trends at the global level has been growing steadily with double digit growth. Market segmentation has also been a continued process both in terms of producing labels for the commodity products and those for high end with attractive decoration. The former segment forms the bottom of the triangle, accounts for the larger volume of labels and is highly competitive with depleting margins. This segment will stay fiercely combative in the marketplace and will resort to heavy cost cutting to drive in margins with economy of scale. They will resort to buying traditional but low cost presses with faster speeds, lower wastages and lower downtime. The upper part of the triangle caters to the users for whom a good and unique label is an imperative to boost sales. This is the segment that drives in development with innovative capabilities to help drive in better margins. For this reason we will see growing demand for hybrid presses by leading high end printers.
Digital printing in labels is still a segment where Indian printers are hesitant to step in even though the journey in this direction has commenced. This is due to the higher cost of production in this printing technology. Short runs and variable data, drive this segment and in a high population country like India, this market will grow but not at the rate at which it grows in the western world. Lower cost of printing and converting equipment may boost this segment. Digital equipment manufacturers who can address this aspect will surely make this segment to prosper. Imperative need for brand protection, communicative labels, decorative labels and relatively short run labels to aid marketing in different geographical regions in India with different languages and festivals, spells the need for hybrid presses.
India witnessed turmoil in business due to aggressive government economic policies that would aid faster growth in the long term. Business slowed down a bit, but moved on due to inertia. The settling down of economy will surely create an expanded market. We envisage a better growth rate in 2018. Labels moving into different tangents like shrink sleeves, IML, wrap around, etc. stem a larger growth rate in the self-adhesive labels but as mentioned earlier, due to the sheer market size, all segments will keep growing. Environmental concerns are also likely to impact the Indian market scenario, it is becoming increasingly difficult to send the waste to landfills or incinerate it. 2018 will see emphatic moves to conserve the environment. How this evolves, only time will tell.
Filip Weymans, vice president, marketing, Xeikon
2017 has been the year that brought a big turn in Xeikon's market approach. We hinted on this in our predictions last year and it turned out as we hoped. We brought a state-of-the-art UV inkjet portfolio, called Panther technology, to the market and have taken over the largest installed base of UV inkjet presses, the Jetrion label presses, in the market.
2018 will for sure be another year where a lot can be expected. The sales of digital printing presses is not only embraced by the label printer but also every conventional press supplier. There is not one that has not some kind of 'digital' offering. This does not make it easier for the converter to choose his partner. Converters ask themselves the question, 'who will be my long-term partner when it comes to digital manufacturing', as more shake out could be expected. 
Furthermore, the opportunities of investment are still numerous; LED curing on flexo presses, food safe ink systems, business and manufacturing automation, in-house plate processing/platemaking, and educating or hiring more software minded employees, not to mention the options in digital. I consider this to be a barometer of how healthy the label market is. Indeed, there is a lot of consolidation but on the other side there are still new companies being founded. Also, it shows that not all opportunities are covered by existing label printers, leaving big enough breadcrumbs for others to feed on. In 2018 we can expect this to continue as the 'power of the label' has still not reached its limits. In relation to other decoration methods, labels continue to stand out in terms of flexibility, beauty and being an effective communication tool. 
Ray Cheydleur, printing and imaging product portfolio manager, X-Rite Pantone
The packaging market
In a highly competitive marketplace, brands and packaging designers continue to look for new and creative ways to differentiate their products. This increasingly goes beyond color to include embellishment options such as foils, special varnishes and soft touch finishes. In 2018, designers will continue to use more intense solid colors, fluorescents and iridescent effects – not just with conventional printing but also using digital solutions.
For forward thinking packaging converters, this trend will bring a number of challenges in 2018 and beyond, but the goal remains to produce packaging with shelf impact which draws the consumer's eye and influences buying decisions.
Commercial print market
The commercial print market will continue to evolve to include a broader range of print and finishing capabilities. A recent USPS study reveals that 84 percent of millennials take time to look through their mail. 64 percent would rather scan for useful information in the mail than email. Additionally, 90 percent of millennials think direct mail advertising is reliable and 87 percent like receiving direct mail. This would indicate that direct mail is still a good lead generation starting point. 
At the recent SGIA show, commercial printers noticeably showed interest in wide format, from corrugated to thermoformed displays. The growth opportunities for commercial printers who can offer a multi-media mix are astounding. Several printers interviewed saw 50 percent growth in their wide format businesses this year.
I anticipate that more commercial printers will adopt this hybrid approach in the upcoming years. But it should be noted that a hybrid approach requires closer attention to process control and color management.
*image courtesy of Lecta and its new Adestor Metal HG WS high gloss metalized self-adhesive facestock with wet strength properties
Stay up to date
Subscribe to the free Label News newsletter and receive the latest content every week. We'll never share your email address.