Argent Tape & Label debuts new Domino N610i 7-color digital UV inkjet label press at open house
Argent Tape & Label, a label printer converter serving the automotive, medical, food and beverage and industrial markets debuted 'Phatz Domino,' its new Domino N610i 7-color digital UV inkjet label press to 65 customers and prospects with a ribbon-cutting ceremony, drinks, dinner and Fats Domino music at an open house.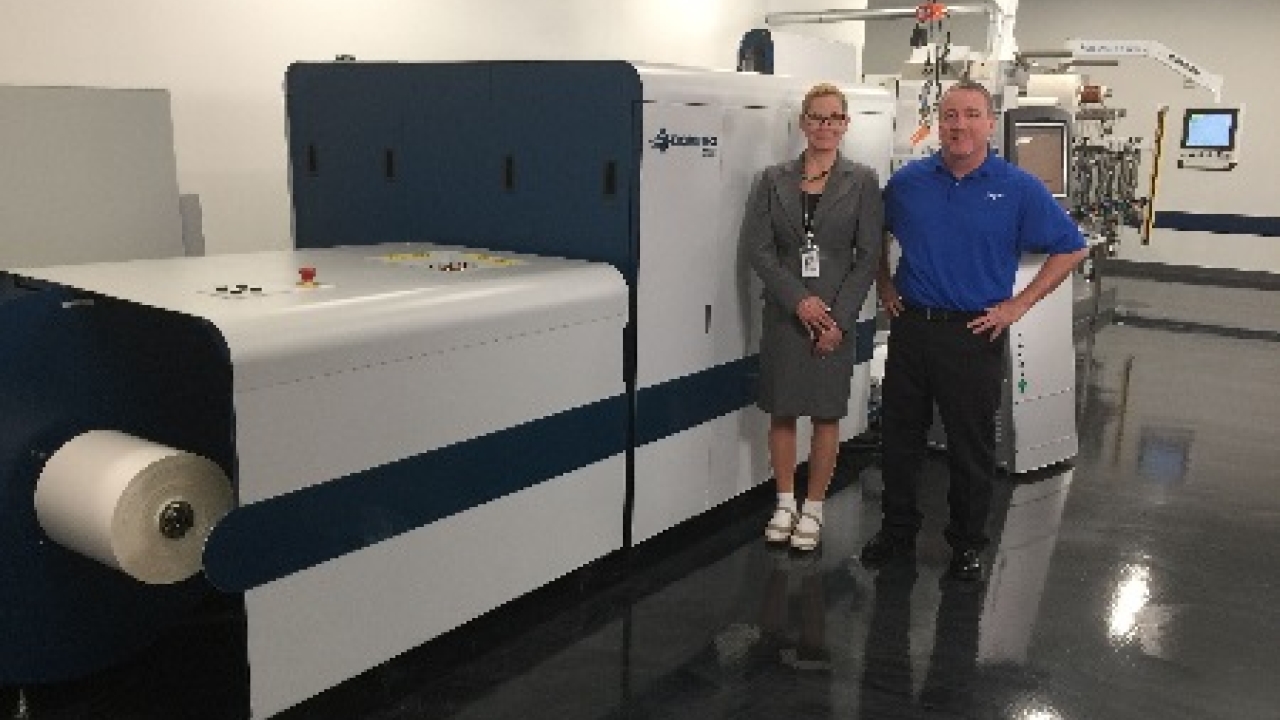 The open house was hosted at the Argent Tape & Label ffacility in Plymouth, Michigan facility on November 4, and was planned specifically to unveil its new Domino N610i, which is the first digital production press for Argent Tape & Label. President and CEO Lynn Perenic affectionately refers to the new press as 'Phatz Domino' because 'the term 'phat' means excellent and super cool, and that's exactly what the Domino N610i is, she said.
'Welcome and thank you for joining us for what I view is a historic moment in Argent Tape & Label's future. Three years ago I rewrote our vision for Argent Tape & Label since obtaining the company in 2010. Part of this vision was to invest in new technology, more specifically the need to embrace the advantages of what this digital press would allow us to do, and what we can offer our customers," Perenic said as she began the ribbon-cutting ceremony.
Argent Tape & Label produces 45 million labels a year with about 75 percent  in the automotive industry. The demand for providing 'zero-defect' labels for automotive customers, coupled with the desire to grow the business into other markets, such as food and beverage which tend to require shorter runs combined with a large number of SKUs, helped fuel the need to add digital. What this means for brand owners is that Argent Tape & Label provides color-consistent labels with a quick turnaround on label jobs.
After the ribbon cutting, attendees saw the 'Phatz Domino' N610i perform.
The Domino N610i 7-color digital UV inkjet label press runs at a minimum 165 fpm, and up to 246 ft/min. Print resolution is 600 x 600 native dpi, the extended color gamut achieves more than 90 percent of the Pantone range, and the white that has an opacity more than 70 percent. At Argent Tape & Label, the Domino runs in-line with a Delta ModTech finishing system.
Stay up to date
Subscribe to the free Label News newsletter and receive the latest content every week. We'll never share your email address.