Janu'sac installs Enprom's sustainable production line eS2TA 140
The French packaging specialist Janu'sac has partnered with Spanish machinery manufacturer Enprom to develop a circular economy project with Enprom in response to the new legislation imposed on packaging converters in France.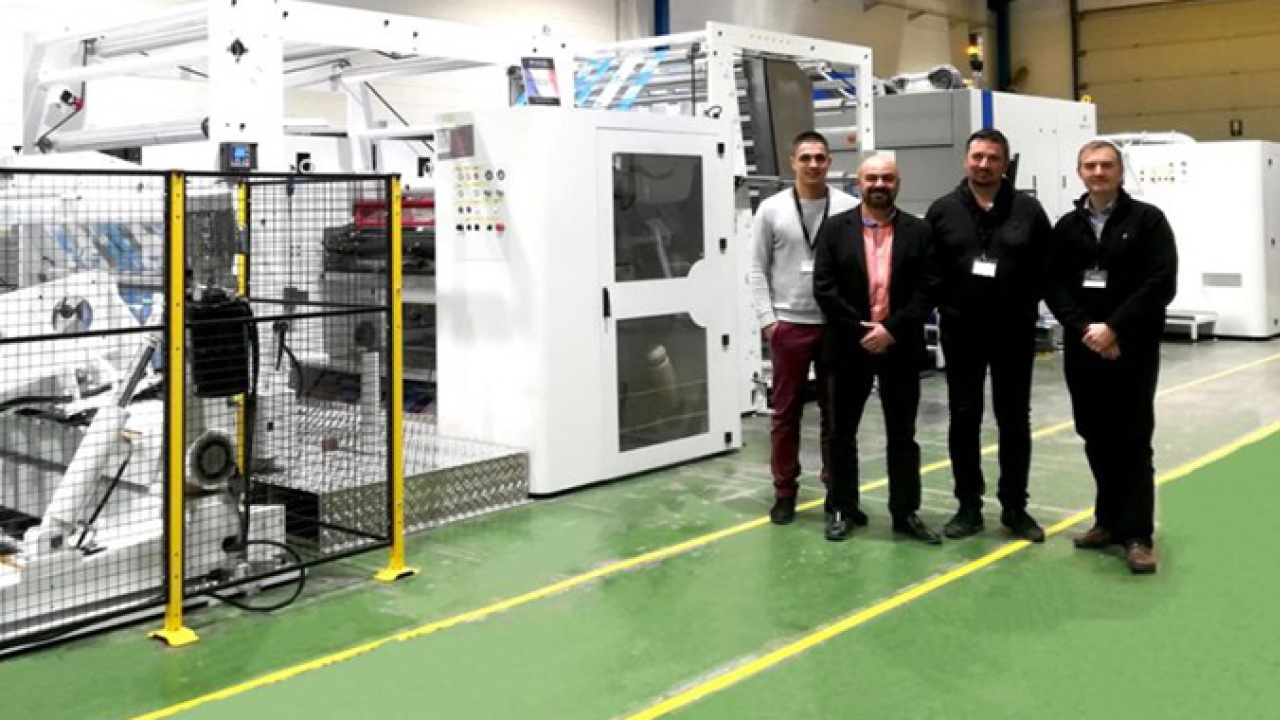 Janu'sac Emballage, a flexible packaging manufacturer, has over 40 years of experience in the food and aeronautical industry in France. Under the new anti-waste law and the provisions of the circular economy bill, starting January 1, 2021, the country will ban fruit and vegetable batches weighing less than a 1,5kg (3.3lb) being packed with plastic materials.
To adapt to the demands of the market, and to continue strengthening the company's commitment to the environment Enprom decided to develop a new circular economy technology for Janu'sac Emballage, which is a fully customized hybrid converting line, optimized for recyclability and compostability.
The new machine, eS2TA 140, which has been already installed at the converters plant in France increases its flexibility, efficiency, performance and reaffirm its commitment to the environment as well as adapt to the regulations that are innovating and transforming the producers of flexible packaging.
The eS2TA 140 hybrid converting line combines in-line processes focused on the fruit and vegetable sector by integrating printing, coating, micro and macro perforation by laser equipment, slitting and nonstop automatic rewinding to ensure high productivity, and automatic handling in a single line.
The bespoke production line features a head for lacquer application or printing verso or reverse at the register, protection of fresh products thanks to the light and the odor barrier effect, anti-fog surface treatment to extend the life cycle of fresh produce and a perforation station to allow the permeability of the container of the product. The eS2TA 140 is also potentially going to contribute to the reduction of waste, energy savings of up to 60 percent and optimization of the production area and ergonomics.
Stay up to date
Subscribe to the free Label News newsletter and receive the latest content every week. We'll never share your email address.