South Africa's Win-Pak cements diversification into digital labels with major investment in equipment
Cape Town-based Win-Pak, traditionally a supplier of end-of-line packaging systems, has diversified into digital label production and is enjoying considerable success.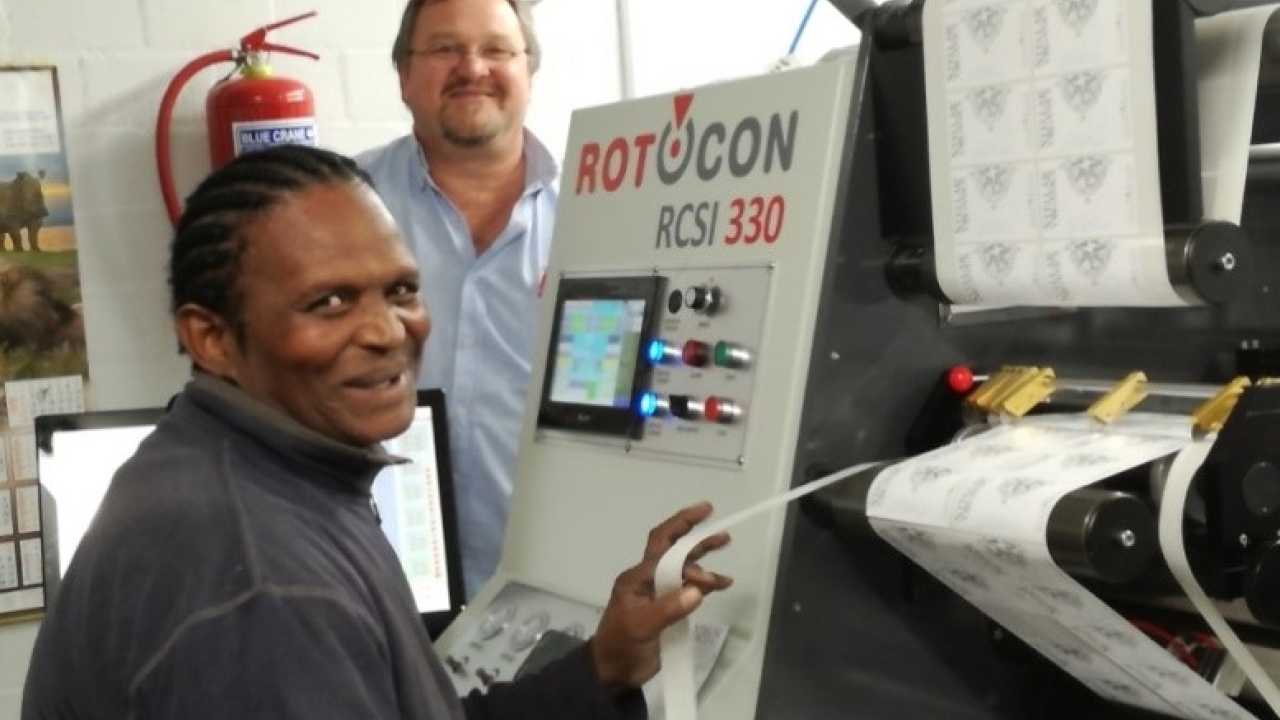 For more than three decades, Win-Pak has been known as a supplier of end-of-line packaging systems. Now, however, although that traditional segment of the business continues to thrive, the picture has shifted dramatically following a decision to enter the field of digital printing of labels and packaging.
This division – known as Win-Pak Labels & Packaging – has become a flourishing second string to the company's bow, in three years showing 190 percent year-on-year escalation in turnover. This has resulted in Win-Pak proprietor Anthony Pearse investing heavily in the latest digital printing and finishing technology to keep pace with this burgeoning business.
The most recent investments have included a new HP Indigo 6R digital press, replacing the original Indigo ws4500 purchased in 2015; a previously-owned Digicon Omega finishing line, purchased from a European label printer in a deal facilitated by Rotocon's ever-expanding used equipment division; and, also from Rotocon, an Ecoline RCSI 330 slitter rewinder, complete with Erhardt+Leimer (E+L) SmartScan inspection system.
Additional investments have included the purchase of a Berra silkscreen printer and an upgrade to retrofit a foiling unit – all in the interests of supplying customers with the special finishes they require for their digitally printed labels.
In-house capabilities now include die-cutting, laminating, varnishing, high-build silk screening, pattern varnishes, embossing, hot-foiling and variable data printing.
According to Win-Pak print manager Basil Forbes, the choice of the Rotocon RCSI 330 slitter rewinder was easy as Win-Pak has enjoyed a close association with the Rotocon team for some time, as a primary supplier of tooling.
'The Rotocon slitter rewinder and the integrated E+L SmartScan inspection unit are now providing the speed and flexibility we need to process jobs quickly and efficiently. SmartScan quickly picks up any errors, ensuring that only perfect labels are dispatched to our customers, while meeting their critical lead times.'
This equipment line-up well suits Win-Pak's business of providing high-end labels. 'Our market for small runs of digitally printed labels is primarily the wine industry,' notes Forbes. 'But in our customer hierarchy wine labels are closely followed by labels for upmarket cosmetics and FMGG products. We're also able to print on unsupported film up to 20µm, and supply flexible packaging for products such as pouches, as well as for short-run promotions and market trials.'
In addition, Win-Pak enjoys a symbiotic relationship with a number of local flexographic printers, providing them with digitally printed substrates when short runs are concerned, and, in turn, passing on orders for longer runs to the flexo printers.
Stay up to date
Subscribe to the free Label News newsletter and receive the latest content every week. We'll never share your email address.