Avery Dennison and Neste join forces for smart stores
Avery Dennison has partnered with Neste to open a fully automated Easy Deli store in the center of Helsinki, Finland as one of the first self-service convenience stores in Europe using RFID technology.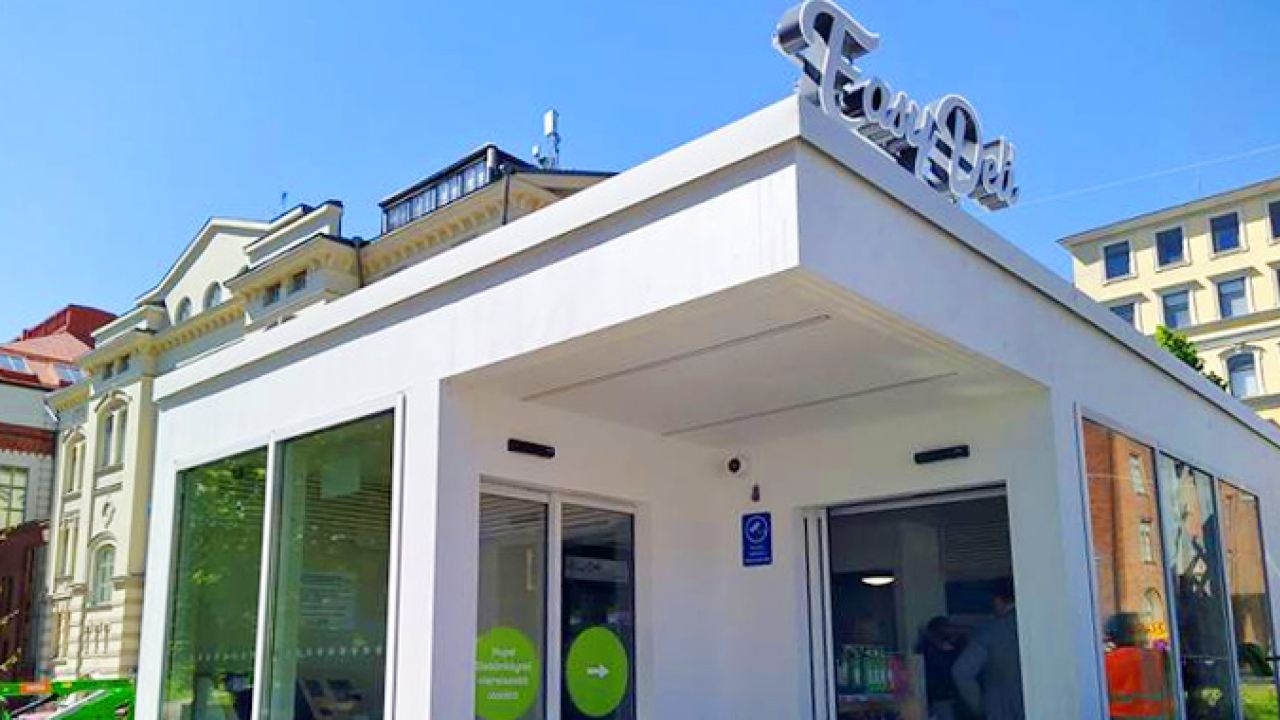 Avery Dennison is the exclusive UHF RFID partner for Neste's newly opened store and supported its partner Nordic ID in developing the advanced self-checkout system.
A key component of the store concept is an RFID-based self-checkout developed by Nordic ID, a Finnish company specialized in real-time item tracking and self-service technology. Every product in the store is tagged with RFID labels from Avery Dennison, enabling round the clock store availability through a self-checkout that scans all purchases made by the customer in an instant, even if they are packed into shopping bags or a backpack.
'Consumer shopping behavior is changing rapidly. We want to be part of this development and offer new kinds of smoother and faster customer experiences. The Easy Deli product scanner is the first of its kind in Finland and a huge leap forward compared to conventional self-checkouts. This makes the shopping experience much quicker and easier. The closest references are found in China, where the RFID-based shops have received positive feedback for their user-friendliness,' said Jukka Peltoniemi, who is responsible for automated services at Neste.
To enter the Easy Deli store, customers start by registering in the Neste mobile app. This ensures secure shopping and helps to prevent any misuse and vandalism. After registering, customers pick out their products and place them on the RFID self-checkout, which scans all the products in seconds. Finally, customers pay for their purchases using Apple Pay, Google Pay or a payment card.
Avery Dennison supplies different UHF tag models, including AD456 on-metal tags and AD180 small circular tags for safe and convenient self-checkout. The other benefits of this system include high levels of visibility into the inventory and the entire supply chain plus a reduction in labor costs of up to 50 percent for retailers. It also enables a frictionless and touchless experience for shoppers, which is something consumers are starting to demand more and more, especially in light of Covid-19.
'We are pleased to be the exclusive supplier of UHF RFID labels for this groundbreaking store concept led by Neste in Finland. It serves as a beacon for Avery Dennison's comprehensive efforts to enable frictionless grocery shopping. Neste has demonstrated how technology can be used to create an innovative shopping experience that is fast, seamless and exciting whilst limiting unnecessary interaction with other people,' said  Francisco Melo, VP and GM, Avery Dennison Intelligent Labels.
During the summer of 2020, Neste will also open another Easy Deli store using the RFID technology in the Helsinki area. The company aims to also open new Easy Deli stores in conjunction with unmanned Neste stations in Riga, Latvia during 2020.
Stay up to date
Subscribe to the free Label News newsletter and receive the latest content every week. We'll never share your email address.