Indian label industry faces up to challenges and opportunities
Indian machine supplier and manufacturer Vinsak has organized a seminar in Mumbai where some of the major challenges faced by label printers in the country were discussed.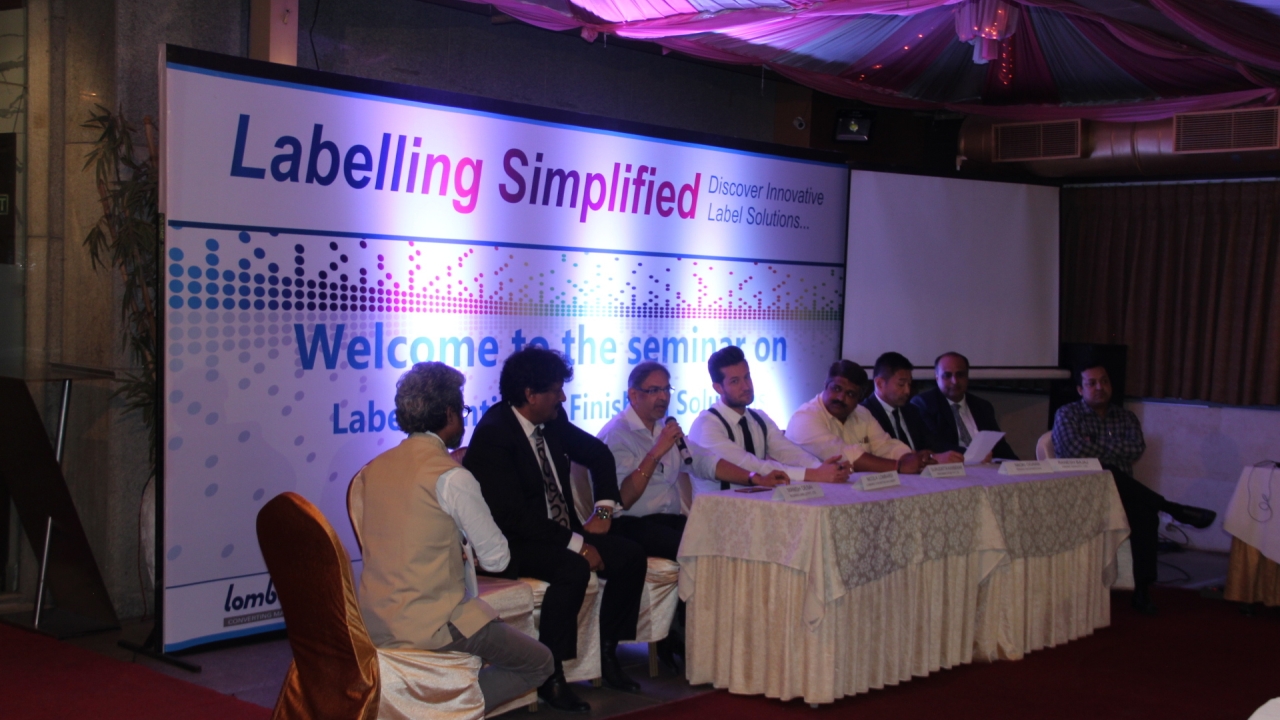 2016 and 2017 have been eventful years in the Indian economy. The current government announced demonetization in November 2016 and introduced the Goods and Services Tax (GST) from July 2017, which changed the tax structure in the country. Though the Indian label industry, at large, believes this is a positive step, both these policies affected many businesses directly or indirectly.
Kuldip Goel, managing director at Anygraphics and president of Label Manufacturers' Association of India (LMAI), agreed: 'My company grew by seven percent in 2017-18 fiscal but we could have done better without the impact of GST. However, it is a positive step and in favour of the industry with long term benefits.'
Manish Desai, managing director of Mudrika Labels, said: 'Our company has not been affected by either of the two policies. We are positive about double digit growth in 2018.'
Ajay Agarwal, managing director at Syndicate Labels and vice president of Association of Label Printers and Suppliers (ALPS) observes that temporary effects were faced by many businesses because the two policies affected printers' customers. 'A few months in 2017-18 fiscal were tough but we will continue to see buoyancy in times to come as packaging requirements are growing in the country.'
From a manufacturers' and importers' perspective, Ranesh Bajaj, director at Vinsak said: 'GST has been a boon for us as we get immediate credits on all input costs. It's a much smoother process compared to earlier policy. GST coupled with better infrastructure will benefit the industry. I believe the label industry, comprising wraparound labels, pressure-sensitive labels, in-mold labels and shrink sleeves will grow by 10 percent in India. Flexo will grow because runs are getting shorter and businesses are shifting away from gravure.'
To cater to the growing demand and increasing volume, both Desai and Aggarwal agreed it was important to invest in branded machinery. 'People want to run machines at high speed resulting in low wastages and lower output cost which are critical factors to be competitive and deliver performance in the market,' said Aggarwal. 'The Indian population is growing and many segments such as food and liquor labels are opening up, thus, adding a lot of volume to the label market and fueling converters' ambitions to invest in better machines.'
Goel added: 'Many brand owners evaluate printers based on the brand of the press they have but most often they don't see the configuration of the press. It is good to have one branded machine and the following presses can be any good machine with good configuration. Printers must work out their return on investment (ROI) against their cost to stay competitive and profitable.'
He further noted that Anygraphics does not always run machines at full speed because they offer a lot of value addition on labels and charge a premium for the same. 'ROI takes around five to six years on the machine but the added capacity and configuration adds a lot of value to the business.'
Turning to the most preferred web widths used in the industry, Aggarwal said that 330mm remained the most popular with those printing only pressure-sensitive labels. 'However, if printers foresee demand for shrink sleeves or wraparound labels, they must invest in wider web machines. One machine cannot be used for printing all kind of labels. Investments depend on each printer's customer's requirements.'
Agreeing with Aggarwal, Bajaj informed that Vinsak installed nine 430mm Lombardi presses in India out of a total of 11 presses installed in the country. 'A wider web gives printers flexibility to print on wider substrates and more flexibility.'
'The first press has all the bells and whistles. Printers soon understand features they really use and then opt for presses with the right configurations accordingly,' concluded Bajaj.
Read an update from the Indian market in the 2018 L&L Yearbook, and online here  
Stay up to date
Subscribe to the free Label News newsletter and receive the latest content every week. We'll never share your email address.