Label converter adores Domino inkjet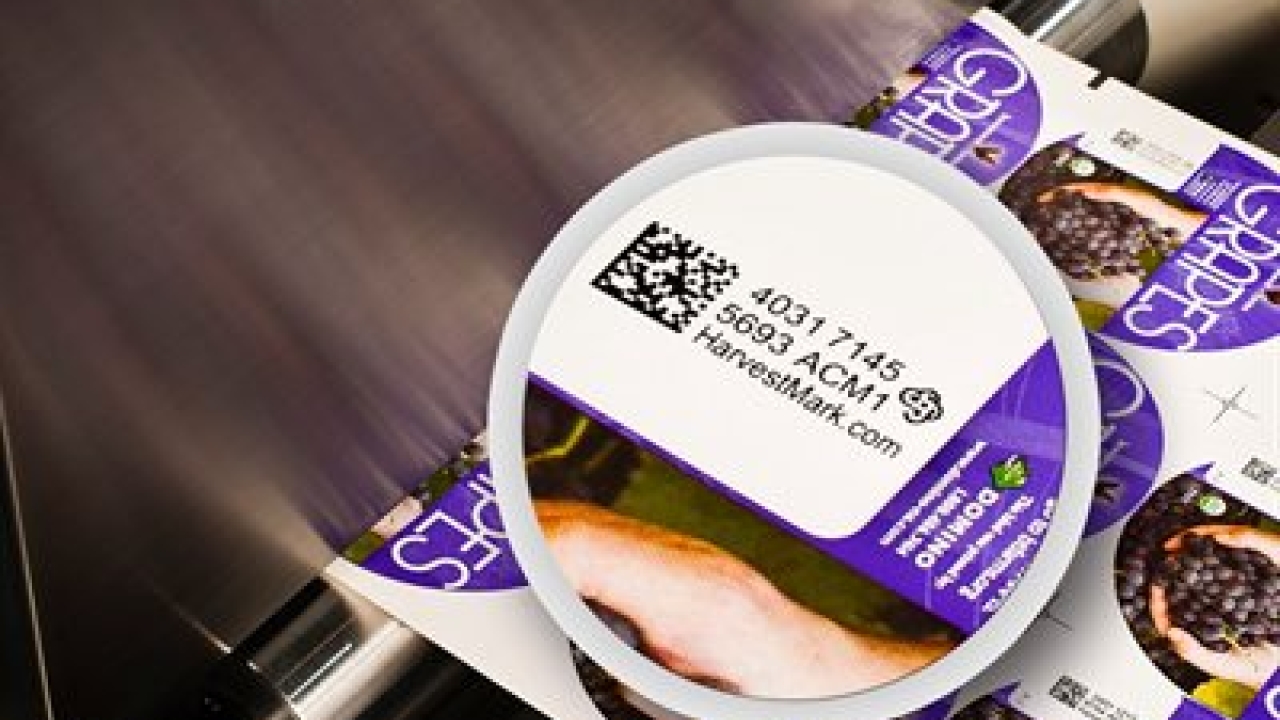 'The ability to automatically clean the jets — helping to avoid jet outs, the continuous flow of ink throughout the printhead and automatic stitching across the web is what sold us,' says Tony Heinl, president at Repacorp.
Based in Ohio with locations in Wisconsin and Arizona, Repacorp manufactures stock labels and produces custom RFID inlays and digitally printed prime labels for a range of distributors across the country.  At Labelexpo Americas 2012 the converter purchased a 13.3 inch Domino K600i piezo inkjet printing system to streamline its production of high-volume, single color (K), variable data labels. The unit sits on an ABG rewinder that can be put in-line with a 13 inch flexo work horse. It offers 600dpi resolution at speeds up to 246 ft/min.  
Persuasive Design
Domino's intelligent Technology (i-Tech) components have been engineered into the K600i, offering great uptime benefits through seamless and reliable automation that requires less operator intervention, reduces waste, runs variable data at high speeds and produces high quality print. With the K600i's CleanCap design, the printhead is cleaned and protected between usages. This reduces the risk of nozzle blockages while giving press operators more time to address process control, and it eliminates the potential for the operator to damage the printhead.
To complement, the ActiFlow component constantly circulates the black UV ink around the printhead preventing air bubbles lodging, which is a common cause of jet-out and print quality degradation.
A single module consisting of three printheads are supported by StitchLink automatic motor control. The manual labor of stitching the heads together is no longer necessary, and productivity and reliability is improved. 'Now we're able to print scannable bar codes, says Heinl.  
'With our previous system, stitching was probably a bigger problem than jet outs. A lot of our applications are large bar codes and misalignment in the stitching would really show up. If we didn't get the printheads lined up perfectly, the bar code wasn't going to scan. We wasted thousands of feet of material on each job to get it set up and run correctly.  So far what we have seen with the Domino, those problems have gone away.  It's relatively simple to set up.  You turn it on. It prints. It works.' 
The converter also found the ability to control the drop size advantageous for getting ink usage down to a science thereby having a better estimation of cost. Says Heinl, 'You can really get that cost down depending on what you're running.  For the most part, you can price it out using a medium ink drop setting, and then once you on press the operator can figure out how lean the job can go.'
Repacorp is excited about the K600i's capabilities and the performance the system has already delivered to the bottom line.  For three years the converter had trouble with its previous system, sometimes turning business away. With the Domino system Heinl is confident he'll find growth and further the business' capabilities. This flexibility to deliver high resolution, high speed VDP meets the growing demand for variable data labeling applications, ranging from simple stock control and anti-counterfeit data, to promotional games, tickets, tags, plastic cards and mailing pieces through to the printing of complete products.
'The quality of the print is high,' says Heinl. The only work completed thus far with the K600i has been high volume variable data labels. 'But it offers a lot more than that. We just haven't been able to market it long enough to do some of the monochrome high-quality work, similar to a four-color process.' 
Repacorp's business is growing and Heinl is toying with the idea of adding another K600i system soon. He is also reviewing the performance opportunity of Domino's N600i digital full color printing press.
This is one of a handful of K600i installations in the region since last year's Labelexpo. Domino is building up its team in North America to support such growth and further adoption of this single color high speed system, as well as its N600i press.
Read more stories about Repacorp here.
Read more stories about Domino here.
Watch a video of Mike Fairley's visit at the first installation of Domino's N600i full color press in Belgium.
Stay up to date
Subscribe to the free Label News newsletter and receive the latest content every week. We'll never share your email address.