Labelexpo Americas 2012 review: Inspection technology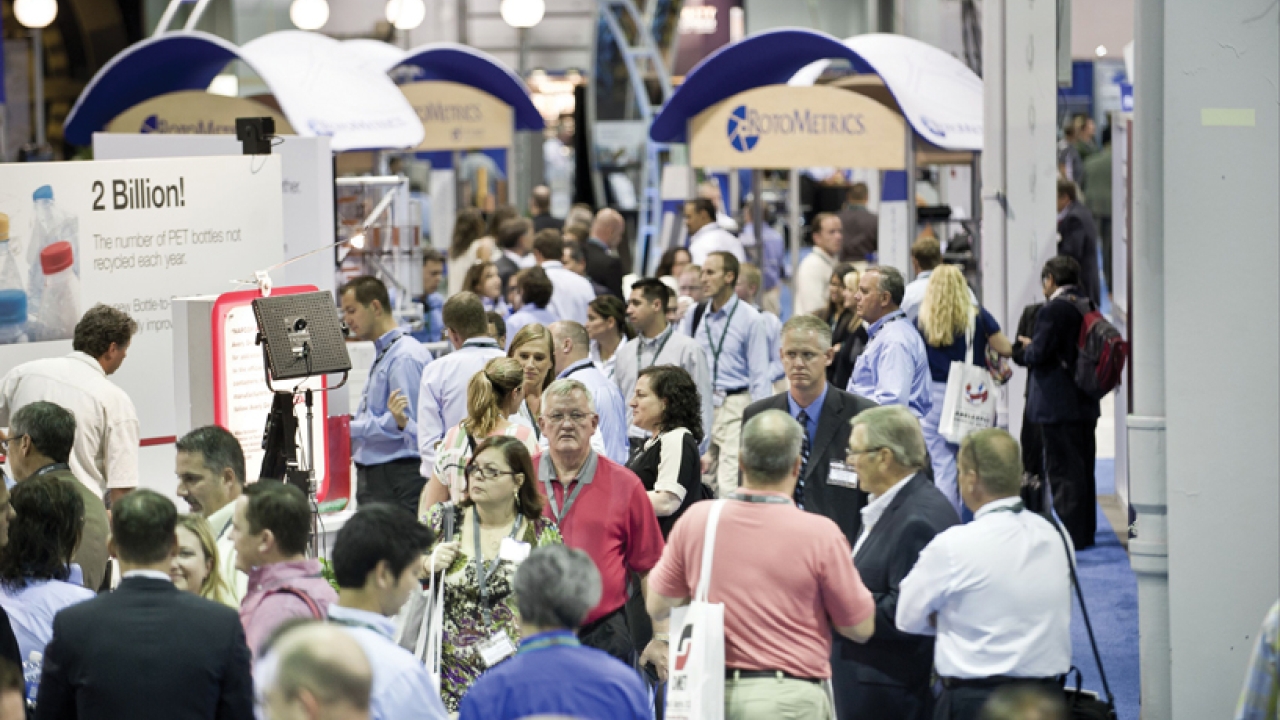 James Quirk rounds up the label inspection technology on display at Labelexpo Americas, which reflected the growing trend towards integration of inspection and workflow systems
AVT
AVT introduced SpectraLab, a new add-on module to the Helios II family, featuring inline spectral measurements allowing converters to match brand owners' color standards.
AVT received the Award for New Innovation for SpectraLab at the Global Label Industry Awards dinner held on the first evening of Labelexpo Americas, and AVT's marketing manager, Guy Yogev, told L&L that the add-on received 'huge interest' from customers at the show.
Other new products shown were the AVT PrintVision/Helios Sense 100 percent inspection platform, which is designed to simultaneously inspect and verify print and braille faults as well as inspect transparent varnish in parallel to print; and RLM (Repeat Length Measurement), a new addition to Helios II, enabling to monitor the repeat length and alert for deviation.
AVT presented its 'zero setup' ability and advanced automation for visual inspection on shorter runs and digital presses. A demo of the WorkFlow Link option used the information from the inspection on the press to automatically stop the rewinder. ProMIS sends the relevant information from MIS systems directly into the Helios II inspection system, shortening setup and preventing mistakes. Other options include job verification using the original PDF file, barcodes and variable data verification, and DeltaE color measurement.
Axicon Auto ID
Axicon showed the latest versions of its verifiers for linear barcodes and 2D codes. These verifiers measure print quality of barcodes in accordance with the ISO-IEC 15415 standard. All verifiers, including the high speed options, work in conjunction with a PC where the software resides or with a portable powered data collector.
BST Pro Mark
BST Pro Mark showed its complete product offering of print inspection for presses or re-winders, including visual, defect detection and 100 percent inspection systems. Options include integrated workflow, PDF, barcode verification and color monitoring, as well as the company's most recent developments: new inline spectral color measurement and thickness measurement systems. The company's Q-Center concept brings together different inspection technologies, including spectral measurement, in an intuitive, integrated touchscreen based environment.
CC1
CC1 showed its DRC 5000L automatic mark-to-mark register control system, and the Visionary II web inspection system, which employs high resolution digital color cameras for programmable area inspection.
Electromatic Equipment Co
Electromatic Equipment Co showed its ranges of Check-Line LED and Xenon stroboscopes for hand-held and fixed mounted applications. All models provide bright and uniform light for online visual inspection of labels, printed material and more. LED models have a permanent light source never requiring any maintenance or replacement. Synchronized to web speed automatically via external trigger or supplied with optional manual flash rate controls. All models are CE-certified. Models are offered in three sizes to cover web widths of 12", 24" or 36". Two or more strobes can be combined to cover wider webs.
Eltromat
Eltromat unveiled the TubeScan camera system, described as a 'powerful alternative' to current methods of quality control, intelligently combining imaging and stroboscopic technologies.
'Digital strobe web viewing' is claimed to deliver a steady image and true color fidelity  regardless of line speed – particularly important during the critical start and stop phases of the press. 'Missing label detection' both identifies missing labels per lane and in total, but also detects remains of label matrix across the entire web width.
Specific requirements in the design were a high image refresh rate, automatic synchronization, as well as the high-quality image display also of reflective or metalized surfaces.
TubeScan is the first product developed by Nyquist Technology, a joint venture between Eltromat and Nyquist Systems.
Erhardt + Leimer
Erhardt + Leimer launched a vision camera-based missing label detection system. The new Elcam missing label detection system is said to be easy to install, easy to use and robust in operation, while quick job setup times will increase productivity.
The system consists of the Elcam smart vision camera in combination with LED light sources, a small controller to handle stop signals for the production process if needed, and a touch screen panel with an intuitive user interface.
The company also launched the Nyscan relocatable inspection stand. The stand solves the problem of having to dedicate one machine to (or buying a new machine for) 100 percent print inspection by letting the user quickly convert any existing rewinder into a 100 percent inspection station when needed. 
Available for 13- or 16-inch machines, the stand contains the E+L Nyscan Web:Inspector:2 system with TubeLight, an E+L DRS 22 web guide, one or two LCD monitors and an enclosure that houses all of the electronics. Compact in design, the stand holds the monitors at the preferred ergonomic height to make it easier for the operator to use them. 
Easily moved with a pump truck, once in place, the stand simply locks to the machine. The machine is controlled via a quick connect interface cable. The stand can be used on all rewinders and many types of presses.
E+L's TubeLight illumination is a lighting system that allows the user to inspect all work without special options. TubeLight lets you accurately inspect foiled labels, metallic inks, embossed labels, holograms and other challenging elements. Standard Web:Inspector:2 features include repeatable, reliable defect detection, high operating speeds, comprehensive data collection and other features.
EyeC-America
EyeC-America showed its comprehensive QC strategy for all offline and inline inspection needs, including file-to-file inspection (comparison) for initial artwork design, revision control and pre-press applications; sample testing; and 100 percent inspection on rewinders and presses.
Global Vision
Global Vision showed its line of automated proofreading products, featuring text-based, pixel-based and Braille inspection technologies. Global Vision's products can be applied throughout the packaging workflow process, including upfront design, packaging development, regulatory affairs, label control, incoming QC and production.
Scanner and camera-based hardware allows for the complete inspection of items such as labels, cartons, inserts and leaflets.
Label Vision Systems
LVS showed its LVS 7000 inline inspection system that verifies 1D and 2D codes to ISO/IEC standards and offers blemish detection, OCR/OCV, Delta E color process control, checks for duplicates, sequential/random validation, holograms/reflective/security marks, and more.
The LVS 7500 offers vision technology for thermal printers, ensuring accuracy and data integrity on every label. The LVS 7000 was also demonstrated on the Xeikon and AzTech booths. LVS also offers the LVS 7500 for thermal printers and Integra 95XX Series of 1D/2D barcode verifiers. Partners on its booth included AzTech, CEI and Western Slope.
Lake Image Systems
Lake Image Systems' products inspect, track, report and map defects for correction on rewinders and inspection tables, whether sheets, simple rolls or even streamed turret rolls.
Visitors to the company's stand saw the end to end process from print and inspect to visual review, through to defect correction on a tabletop rewinder.
PC Industries
PC Industries launched a low cost 100 percent inspection system. The Guardian Mini is a customizable system that allows the user to select only the features needed. It is an economical alternative to the full Guardian PQV 100 percent verification system.
Each system includes LED lighting, color or grayscale cameras, and a Windows 7 computer. The Guardian Mini can be expanded by selecting one of the optional software modules, including 100 percent inspection, optical character recognition with sequential check, ANSI barcode verification, and defect roll mapping. The system has a compact camera housing, making it easy to integrate with many machines. These include presses, inspection rewinders, tabletop rewinders, inkjet, thermal transfer printers, and packaging and converting machinery.  In addition to the Guardian Mini, on display at the show were the Guardian PQV 100 percent inspection system and the Guardian OLP offline proofing system.
Re Controlli Industriali
Re showed its auxiliary equipment for the converting industry: pneumatic and electromagnetic powder brakes, load cells and tension controls, web guides, air expanding shafts and video inspection systems.
Tri-Tronics Company
Tri-Tronics featured its Smarteye photoelectric sensors designed for high performance sensing tasks which include the Label Eye for label detection, product inspection, invisible UV luminescence mark detection, color mark registration, true color sensing, ultra-high speed sensing, and clear object sensing. The company's contrast indicator and unique 1-button push Autoset provides for precise set-up and performance verification.
Unilux
Unilux introduced its new LED-Series 2000 family of LED strobes. The lights are said to combine the operational and environmental benefits of LED lights with the power of traditional xenon-based strobes plus a few more operational benefits.
The new systems are claimed five times brighter than Unilux's first generation LED strobes. This gives them the same lighting performance as the company's proven xenon-based lights with only 25 to 35 percent of the power consumption of a comparable Lith-O-Light strobes.. The new LED-Series 2000 strobes are about one-third the size of the traditional equivalent – and lighter than the xenon lights and have a greater flash-rate range. All this gives printers and converters many more options for mounting lights and adjusting flash rates to maximize inspection capability at full production speed and reduce the fatigue factor for inspection.
The LED-Series 2000 family comes with a new product-naming convention that corresponds to the coverage area (in millimeters) 50cm (20in) from the light to the inspection area. The new LED-Series2000-500, for example, which replaces the LED 5X2, will emit 2000 lux of illumination on a 500mm width from a distance of 20 in. This is five time more light than the LED 5X2 produces. In fact at a flash duration of 35 microseconds, the LED-Series2000-500 puts out as much light as the xenon based LOL IV-20.
'The LED-Series 2000 family gets its name from the fact that at a distance of 50 cm the lights will produce a light intensity of 2000 lux,' said Matt Runo, chief engineer, who led the year-long R&D effort to develop the new lights. 'While the amount of light produced is the same as the xenon lights which have been workhorse products for years, there's a big technical difference. The lens designs for the new LED-Series 2000 strobes provide a sharper focus than the xenon lights. This benefits the user by concentrating more light on the inspection area with less spillage outside the area of interest. Getting the same output or more as a xenon-based strobe was our key objective because light output (brightness and coverage area) was a major issue with our first LED strobes.'
Pictured: Labelexpo Americas attracted a record number of visitors
This article was published in L&L issue 5, 2012
Stay up to date
Subscribe to the free Label News newsletter and receive the latest content every week. We'll never share your email address.