Asahi and Comexi to promote in-house platemaking
Asahi Photoproducts has teamed up with Comexi to educate flexible packaging companies about the value of bringing flexo platemaking in-house in driving efficiency and improving production quality.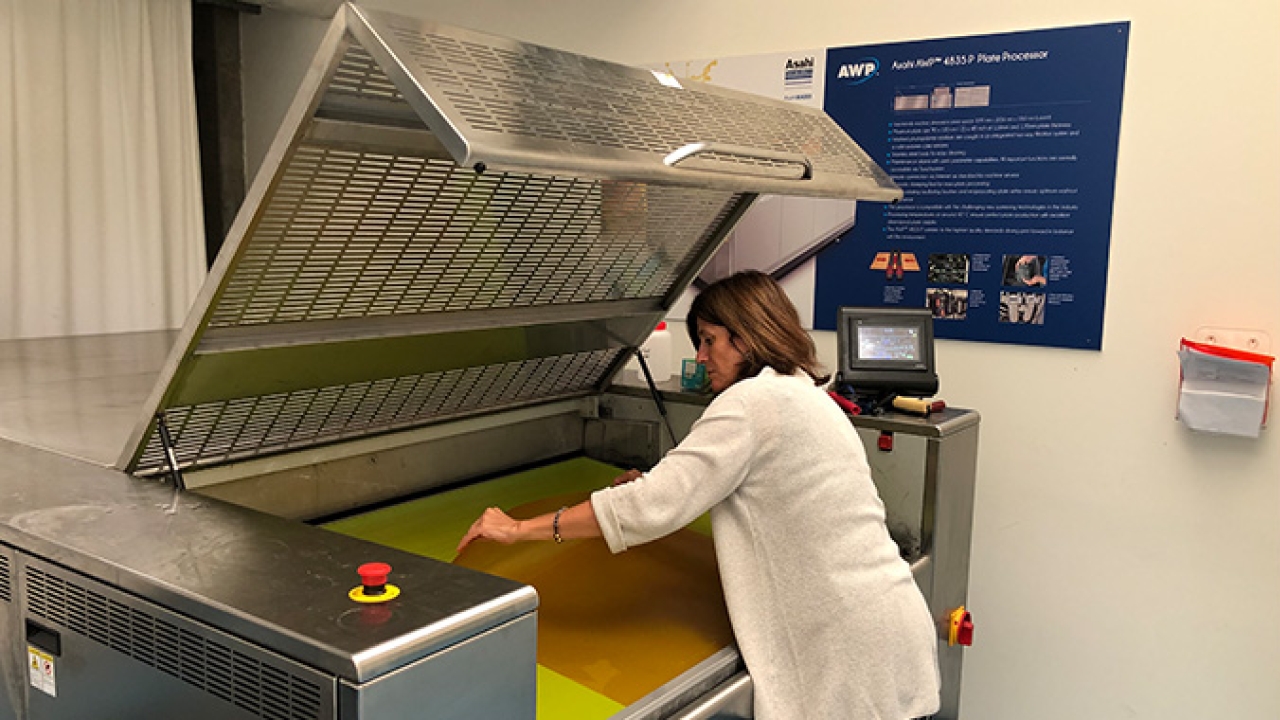 As part of the project, Asahi will place its AWP 4835 P water wash processor and AWP water-washable plates with CleanPrint technology at Comexi's Manel Xifra Boada Technology Center in Girona, Spain.
'We are proud to be participating in this very important project together with our partner Comexi,' says Philip Mattelaer, head of sales at Asahi Photoproducts. 'There is an increasing trend for flexographic printers to bring platemaking in-house, both to drive efficiency and improve quality.
'This project will demonstrate to the flexo market how easy it is to produce plates in-house, strengthening the value chain at the point of print production. In addition to improved efficiency and quality, this project also demonstrates how print providers can drive increased sustainability by incorporating Asahi CleanPrint technology on-site.'
CleanPrint plates from Asahi Photoproducts have been engineered to transfer remaining ink to the printed substrate, reducing makeready time and press cleaning stops. This technology is suited for fixed color palette printing, made possible by the precise register of Asahi water wash plates.
'Visitors to the project will be pleasantly surprised to see how quickly and cleanly Asahi AWP water-washable plates with CleanPrint are produced, and they will have access to experts who can help set them on their own path towards a cleaner flexo printing future,' added Mattelaer. 'The key to controlling quality and service levels in flexographic printing is to control prepress, and the Comexi Turnkey Project shows visitors just how easily they can do that. It combines hardware, software, installation, optimization, training and production support to ensure a seamless transition to a clean future for flexographic printers of all sizes.'
Stay up to date
Subscribe to the free Label News newsletter and receive the latest content every week. We'll never share your email address.