Armor-IIMAK and Astorg officially become partners
Following Armor's merger with its US competitor IIMAK in October 2021, the newly created company Armor-IIMAK has set out the first milestones in its 2022-2026 strategic roadmap.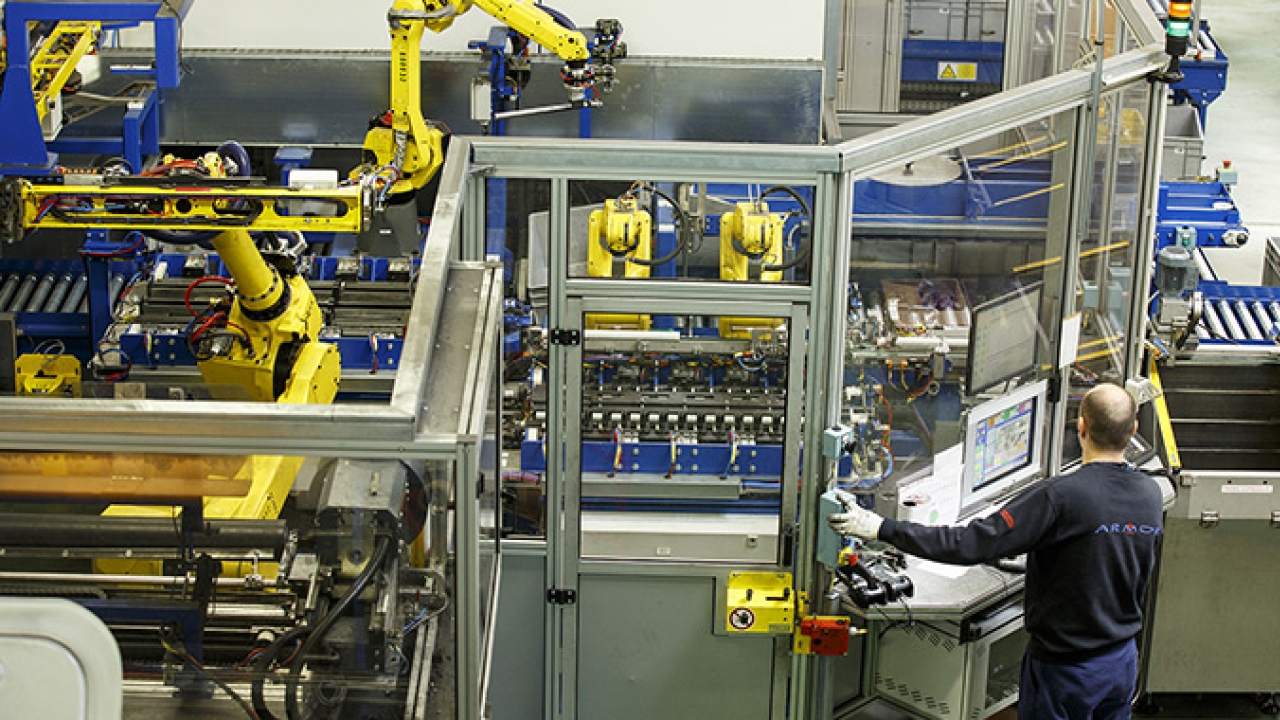 May 4 has marked the official entry of the European private equity company Astorg into the capital of Armor-IIMAK, an Armor group company, as a minority shareholder (40 percent). The capital contribution, the amount of which remains confidential, will support the EUR 150 million investment plan over the next four years.
'On behalf of the Armor Group, I am delighted to be able to plan the future alongside Astorg. This deal has been conducted in the context of renewing our shareholding structure and deploying the Armor-IIMAK strategy in the field of traceability,' commented Hubert de Boisredon, CEO of Armor Group, who, as executive president of Armor-IIMAK, supervises its strategy and governance, including the relationship with Astorg.
The operational development of Armor-IIMAK is being led by the entity's CEO, Christian Lefort, who joined the Armor Group in September 2021.
Armor-IIMAK currently operates 18 sites around the world: three coating sites producing semi-finished products and transforming them into finished products, and 15 slitting sites transforming into finished products. 
Since the fall of last year, the company has launched APX 8, the first jointly created product, a specialty wax-resin ribbon for flat-head printers. 
The IT systems integration project has also been launched in parallel. In support of its growth objectives, a significant proportion of the funds raised from Astorg has been earmarked to finance new acquisitions. The first tangible projects are already being conducted. In China, an additional coating line has just been installed to increase the wax range capacity, and a new transformation unit will come on stream in Shanghai during the second half of the year. In France, a new high-speed coating line will be installed at the La Chevrolière site near Nantes in 2023, in addition to an ink production unit. 
'This strategic project will provide an additional 20 percent capacity at the French plant for ink production and coating on thin films,' said Christian Lefort, CEO of Armor-IIMAK. 
Furthermore, a new coating machine is scheduled to be installed at the US coating site in 2024. 
'The objective is to surpass the service levels expected by our partners and to support their ongoing development in the Americas,' added Lefort. 
Lastly, a robotization program has also been launched, incorporating nine additional robotic cells in the transformation units.
'The recent merger with IIMAK, the partnership with Astorg and the committed investment plan are part of one single dynamic: providing a high-quality service anywhere and anytime, even in the current context of public health uncertainty and geopolitical tensions. Our ambitions for Armor-IIMAK come with a deep transformation of the Group, we aim to strengthen our positioning as a credible and reliable industrial partner for all leaders and key stakeholders engaged in social innovation,' concluded de Boisredon.
Astorg was advised by Advancy (commercial), PWC (finance), ERM (environment) and Paul Hastings (legal). Armor group was advised by Natixis Partners and Equalis Capital (M&A), LEK (commercial), PWC (finance), ACR Avocats (legal) and Jones Day (legal and fiscal).
Stay up to date
Subscribe to the free Label News newsletter and receive the latest content every week. We'll never share your email address.