Glenroy supplies material for HopeGel project
North American flexible packaging manufacturer Glenroy has provided the material for a humanitarian aid project in Haiti designed to help children suffering from severe acute malnutrition.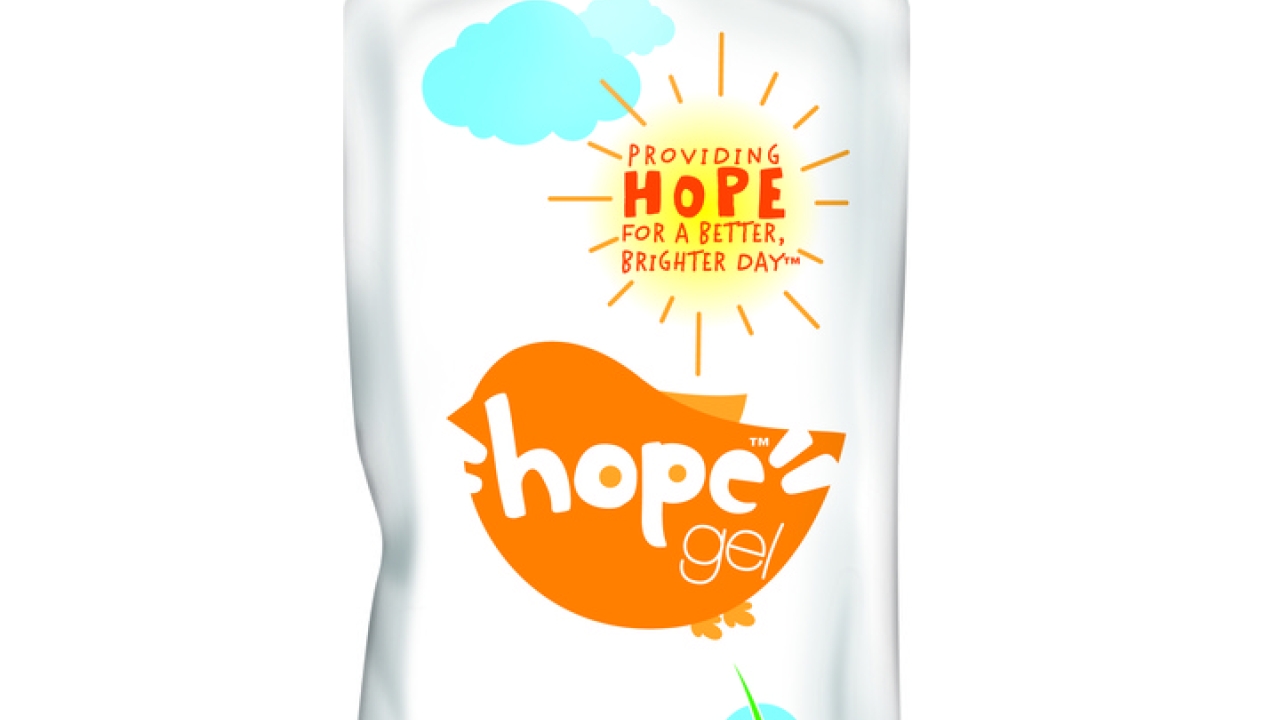 HopeGel is a nutrient and calorie-dense protein gel designed to aid children suffering from severe acute malnutrition, and is distributed to children in Haiti, where malnutrition is the number one cause of death among children under five, through the work of a non-profit, grassroots organization called the HopeGel Project.
The HopeGel Project was initiated by co-founders Daniel Schapiro and Dr Nathan Feldman of EB Performance in partnership with Dr Jeffrey Miller and the Boca Raton Regional Hospital Foundation. Working with food scientists and nutritionists, EB Performance developed an orange-flavored gel dense with proteins, fats and amino acids that can be sipped directly from a squeezable pouch or fed to children through feeding tubes.
This nutritional product, HopeGel, is easily digestible, requires no refrigeration and is shelf-stable for up to one year.
The use of flexible packaging allows HopeGel to be easily transportable, and the shape of the package makes it easy for children to consume the product from the pouch.
The pouches are printed in seven colors using flexo, and Glenroy designed a five-layer structure for the HopeGel pouches with reverse printed graphics on the outer layer on 48-gauge polyester, which was laminated to aluminum foil and linear LDPE.
The HopeGel Project flies shipments of the product from an airport in South Florida to an airport in northern Haiti, where the shipments are taken directly to hospitalized children at Hospital Sacré Côeur.
Ken Murtagh, regional manager for Glenroy, said: 'It has been an honor to provide packaging material for this life-saving product. What these folks are doing is incredible. We hope to see the HopeGel Project continue to prevent children from being lost to starvation.'
To date, the non-profit HopeGel Project has been funded entirely through donations to the Boca Raton Regional Hospital Foundation in Boca Raton, Florida, with all donations going directly toward manufacturing the product and flying it to Haiti. Further donations are currently needed to produce and distribute more HopeGel, and can be made via www.hopegel.com.
Stay up to date
Subscribe to the free Label News newsletter and receive the latest content every week. We'll never share your email address.