RPC agrees deal to buy BPI
RPC Group, a global design and engineering company specializing in polymer conversion in packaging and non-packaging markets, and British Polythene Industries (BPI) have reached an agreement on the terms of a recommended cash and share offer to be made by RPC for the entire issued and to be issued ordinary share capital of BPI.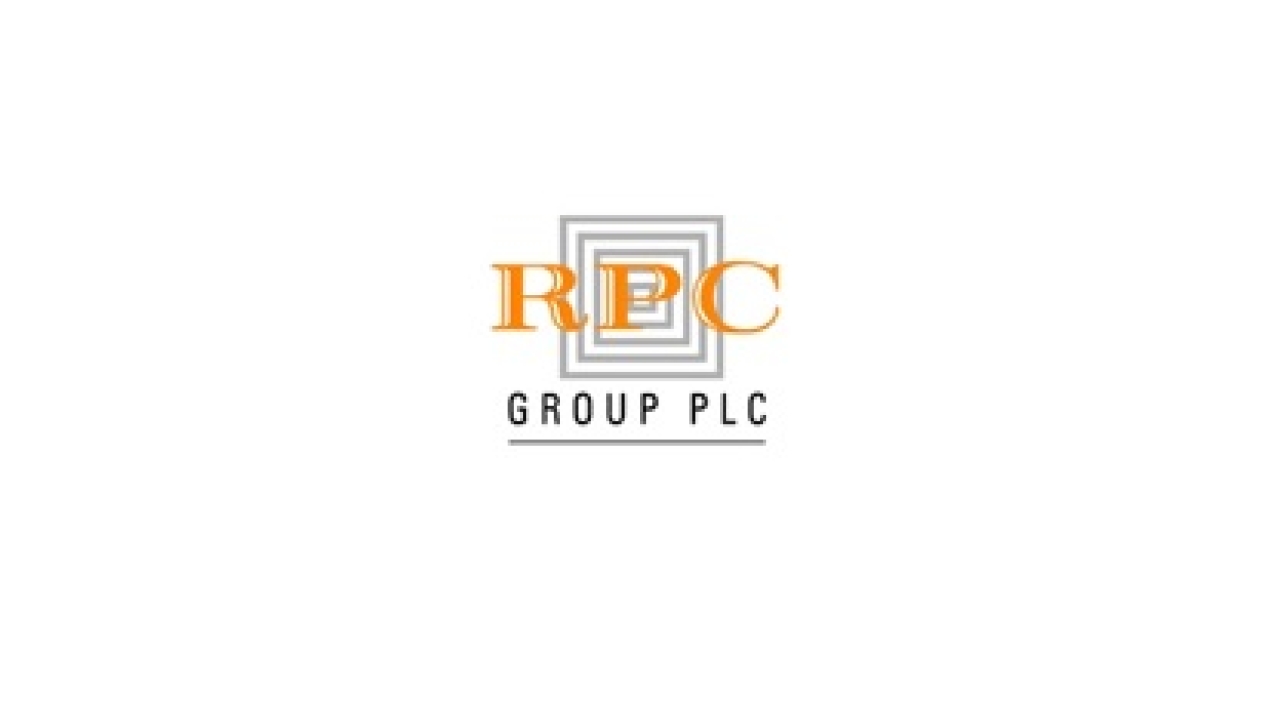 BPI is a leading polythene films producer in Europe which supplies approximately 275,000 tonnes per annum for a wide range of markets, including agriculture and horticulture, industrial and consumer products, food and related packaging, and recycled products.
BPI's highly-focused businesses provide high quality, innovative polythene products developed for specific markets and applications, delivered to meet the individual requirements of its customers.
BPI is also one of the largest recyclers of waste polythene film in Europe, having developed recycling techniques for processing a diverse range of scrap materials ranging from packaging waste to post-use agricultural waste.
The offer values the entire issued and to be issued ordinary share capital of BPI at approximately 261 million GBP on a fully diluted basis.
RPC said the acquisition of BPI is strategically compelling as it fits the company's Vision 2020 strategy of selective consolidation in Europe, and provides a 'unique strategic opportunity' to acquire an established flexibles platform in the European polythene films market with strong market positions. BPI also gives RPC an entry point into an adjacent polymer consuming market and increases the range of polymer conversion technologies within the RPC Group, in line with other global players.
Further, the acquisition delivers an opportunity to pursue a parallel buy-and-build strategy in flexibles alongside RPC's existing strategy in rigids, and an enhancement of the group's longer term overall polymer purchasing position
RPC CEO Pim Vervaat said the deal marks 'another important step' in delivering its Vision 2020 focused growth strategy, designed to build on its strong market positions and our leading product and process innovation capabilities. The four core elements to Vision 2020 are: a continuing focus on organic growth; continuing a focused organic growth strategy in selected packaging and non-packaging markets; selective consolidation in Europe; selective consolidation in the segmented European packaging market through targeted acquisitions; creating a meaningful presence outside Europe; capitalizing on opportunities in growing markets outside Europe; and pursuing added value opportunities in non-packaging markets. RPC is also pursuing strategic extension of itsre competencies, where we can focus on selected niches in which opportunities exist to add value
'The proposed offer for BPI represents a compelling strategic opportunity for RPC to enter the European polythene films market through an established platform,' affirmed Vervaat. 'BPI has a strong product portfolio with attractive market positions in its core markets in Europe.
'The combination will further broaden RPC's range of polymer conversion technologies in line with global peers, establish a new growth platform with a strong cost synergy potential whilst enhancing the Group's overall polymer buying capability.
'I believe the combination of RPC and BPI is an excellent strategic fit and look forward to growing the enlarged platform to continue generating value for our customers and our shareholders.'
BPI chairman Cameron McLatchie added: 'The last five years have seen consistent improvements in BPI's performance and prospects, but not all of this progress has been reflected in the price or rating of BPI's shares. RPC has recognized the value inherent in our business and prospects by making an offer at an attractive premium to the share price. BPI's business should benefit from the ability of a larger group to expand its footprint in Europe and beyond. Shareholders will benefit from enhanced liquidity for their investment, and employees will have access to the opportunities available in a larger group. The BPI board is therefore unanimously recommending acceptance of the offer.'
Commenting on the deal, Nicholas Mockett, head of packaging mergers and acquisitions at Moorgate Capital, said: 'BPI is the European film market leader supplying a range of markets throughout the food supply chain, which is a vital product. At one end of the supply chain, in the agricultural films sector BPI is the leading supplier with brands in silage film, including multilayer stretch film, which is important in the production of beef and dairy products. The agricultural films sector is estimated to be growing at circa seven percent globally. At the other end of the food supply chain, BPI's food films protect the food from the packer to the retailer to the end consumer. BPI supplies film to packaging manufacturers to convert into packaging.
'The macro fundamentals of these segments are strong with rising global populations and burgeoning middle classes demanding more food and protein in particular.
'RPC is the European leader in rigid plastic packaging. It has been a major consolidator having bought its two main rivals Superfos and Promens in recent years. By acquiring BPI it is, to a degree, emulating the strategy of Berry and Coveris (which acquired Unterland from Mondi) to supply the market with its sophisticated rigid packaging products and also polyethylene film. RPC is a well-known market leader in rigid plastic packaging for food, dairy, beverages and other markets.'
Stay up to date
Subscribe to the free Label News newsletter and receive the latest content every week. We'll never share your email address.