JFM secures Esko certification for quality of flexo plates
JFM, the Manchester-based specialist artwork, reprographics, and flexographic plate manufacturer, has achieved 'best in class' certification under the XPS Crystal Program from Esko.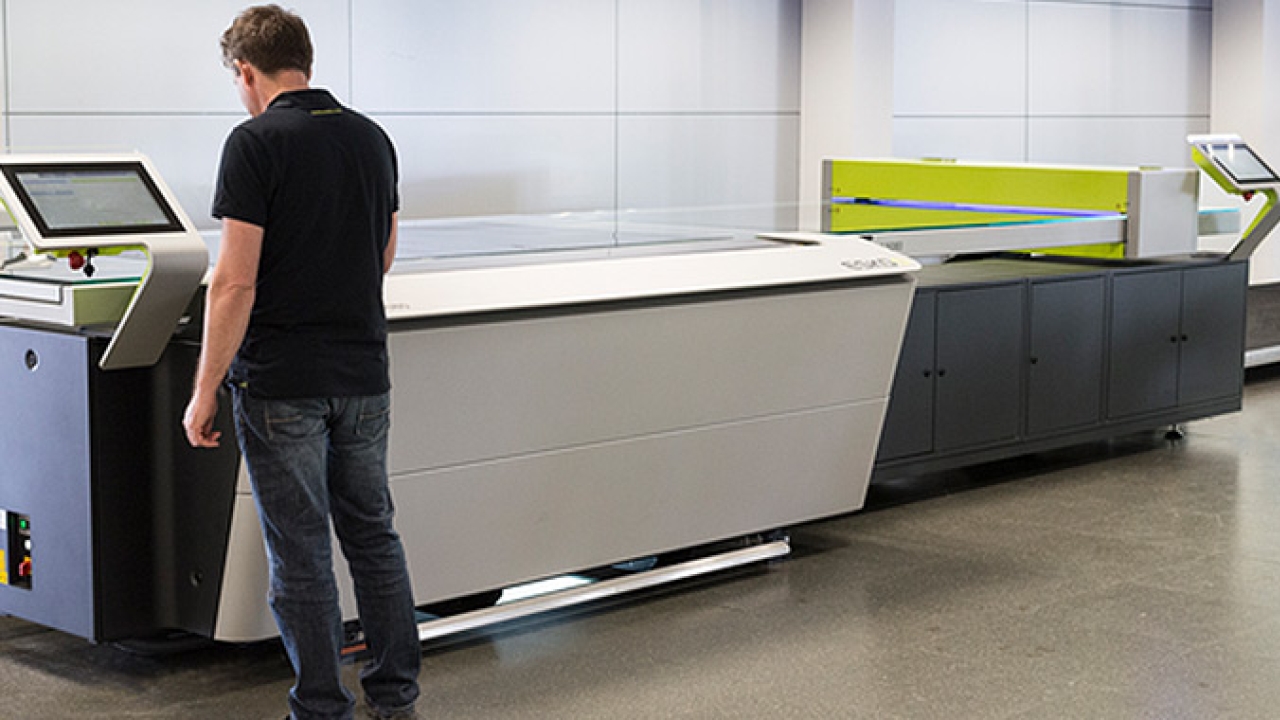 Mark McKee, managing director at JFM, said the certification enables the business to promote an extra level of quality assurance to customers, providing reassurance of best practice in production processes as well as communicating the consistent quality of final print.
'As we have built the success of our business on the quality of our products, it is important to us that we demonstrate that we are at the forefront of using the best technology available to deliver consistently highest quality plates to our customers,' said McKee.
'Having invested in Esko CDI Crystal plate imager and XPS Crystal exposure units, we wanted to ensure we took advantage of the state-of-the-art technology to deliver the best plates, which in turn deliver the best print results,' added McKee. 'Achieving this accreditation is the latest step in our continued growth and is testament to the excellent work of the flexo team. It is an honor to be among the first in the UK to be recognized with this certification for producing plates of such a high standard.'
James Mason, regional business director with Esko, commented: 'We have worked with Mark and the team at JFM for a number of years, so it is only fitting that they were among the first in the UK to achieve certification. JFM has a strong reputation for using the latest technology and techniques to deliver the best quality products and service to their customers, and we are delighted that they have embraced Esko technology in their flexo production.
'The XPS Crystal Program was developed to recognise those businesses that consistently produce premium flexo plates, which lead to superior flexographic print quality,' added Mason. 'This certification underlines the superb performance of the JFM team, recognising their dedication, professionalism and commitment to producing excellence in flexographic plates.'
The XPS Crystal Certification Program is open to all users of the innovative Esko XPS Crystal exposure unit, the technology which combines UV main and back exposure, using LEDs that emit consistent UV light.
'As the XPS system uses LED technology to expose plates it replaces the need for fluorescent lamps, which contain mercury and are dangerous for the environment, so also contributes to a cleaner plate making process,' added Mason. 'The XPS Crystal Certification Program was developed to ensure the entire supply chain can meet the exacting needs and requirements of brands and converters in terms of predictable and accurate plate quality and the highest plate making consistency available, for any given photopolymer,' he said. 'JFM continue delivering to these highest of standards, and we are thrilled to be able to recognise that through this certification program.'
Stay up to date
Subscribe to the free Label News newsletter and receive the latest content every week. We'll never share your email address.