A-Z of new products at Labelexpo Americas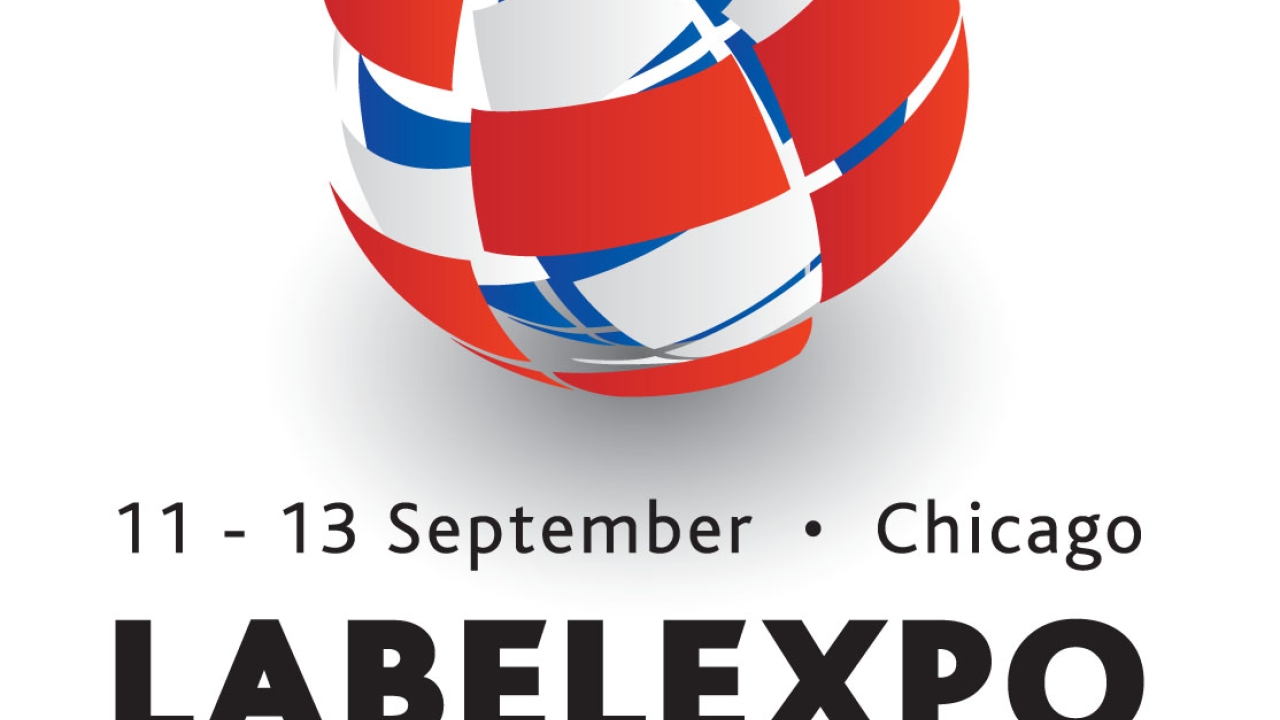 Andy Thomas rounds up the new products due to be launched at Labelexpo Americas. This page will be regularly updated in the lead up to the show
Click here for a preview of the show's special features
AB Graphic International
AB Graphic International introduces a series 2 Digicon aimed at high quality, prime label production with semi-rotary flexo and die cutting, hot foil stamping and embossing and automatic flexible die loading system. An entry level HSR1700 inspection slitter/rewinder is introduced with Flytec vision inspection and F.A.S.T. (fully automatic slitting terminal) system. The B-5010 booklet making machine is shown for the first time in the USA operating at speeds up to 40m/min. A Digicon folding carton solution with flat bed die cutting and creasing is shown as a joint project with KAMA.
Accraply
Accraply showcases the Stanford AccraSeam shrink sleeve seamer, with speeds up to 2,000 ft/min (600 m/min), claimed to be the fastest on the market today. It is equipped with fully automated lay-flat adjustment, servo-based tool positioning, and lay-flat monitoring with full reporting. The company also shows the Stanford DM6 Doctor Machine, designed specifically for the narrow web shrink sleeve and wraparound label markets with the capability to run web widths as narrow as 0.590" (15mm). Optional inspection and trim/perforation features are available.
All Printing Resources (APR)
New product introductions from APR include the APC45 automated letterpress or flexo plate cleaner, an anilox roll cleaner for water, solvent-based, UV and EB inks; SpotOn! flexo software for optimum color reproduction and density information for any spot color, and Techkon's SpectroEdge in-line spectrophotometer and SpectroDens spectrophotometer.
Allen Datagraph Systems
Allen Datagraph Systems will launch its iTech Centra HS Digital Label System, a complete digital option that efficiently manufactures label runs of 1,000-3,000 linear feet of substrate. It produces labels from roll substrate to fully finished labels, in any shape without dies, fitting the needs between tabletop label production and full-scale production with low, on-going operational expenses. The iTech Centra HS Digital Label System combines the new iTech Centra HS Digital Label Printer with the iTech Centra HS Digital Label Finisher, introduced in 2011. The iTech Centra HS Digital Label Printer is an LED toner printer that images at 1200 dpi X 600 dpi, at speeds up to 30 feet per minute. The iTech Centra HS Digital Label Finisher is a high-speed roll-to-roll digital finishing system that lets users laminate, die-less cut, strip the waste matrix and slit custom labels in one production pass.
Allison Systems Corporation
Allison Systems will be presenting its new heavy-duty dual- head peristaltic pump designed specifically for narrow web applications. This pump will provide precise control of ink flow thru the chamber on both the supply and return sides.
Arclad
Arclad introduces a security film for labels that require immediate tamper evidence on any surface and a new portfolio of self-adhesive materials for wine labeling.
Armor
Armor presents its SolFree 100 percent solvent free thermal transfer ribbon. Armor in 2012 was the first global TTR manufacturer to be awarded LIFE certification by TLMI confirming the group's commitment to sustainability and the environment.
Ashe Converting
Ashe Converting will be demonstrating the concepts of the new all motor driven three spindle inline turret rewind model, the OETR16. The unit will be seen running the new eco-friendly label-stock material from UPM Raflatac during the show. The system can operate inline with any form of existing production process, allowing non-stop roll form finishing of self adhesive labels. It uses hot melt gluing technology to apply the material lanes to cores as well as closing the tails of the completed reels to be automatically offloaded out of the machine for packing. Ashe has designed the unit based around minimal operator set up time from job to job. This is achieved by altering the turret position automatically to the core size to be run rather than having to change all the mechanical aspects of glue bath and bump cut assemblies. Direct motor drives to each of the three rewind positions allow for smooth running with no clutch driven assemblies to be maintained or replaced at any time. The special tension control as well as the lightweight design of the bump knife to cut the material at line speed gives this entry level, high speed finishing machine benefits to increase single pass label production outputs. The turret rewind will be coupled to a standard Opal 16" wide slitter rewinder which can also be demonstrated on the booth during the show.
Atlantic Zeiser
Atlantic Zeiser show the Digiline integrated otion for printing, coding, serializing and verifying roll materials and labels. This combination with advanced software from Atlantic Zeiser controls the entire production and authentication process and provides users with high secure production control and real-time reporting capabilities.
Avery Dennison
Featured Avery Dennison Labelexpo Americas 2012 items include Avery Dennison Shrink PS, a patent-pending, pressure-sensitive label created for shrink wrap bags utilized in the fresh and processed meat industries; ThinStream 12 micron PET liner material with patented machine technology; Fasson Curvy pressure-sensitive material, coupled with the Avery Dennison Curve Appeal application system. The combination offers the full coverage look of traditional shrink packaging with the bold graphics and seamless feel of pressure-sensitive materials. A new, patent-pending durables film technology will be introduced, 'created to eliminate the need to combine rolls of facestock and overlaminate, resulting in process simplification, material savings and resilient labels'.
AVT
AVT introduces SpectraLab, a new add-on module to the Helios II family, featuring inline spectral measurements according to the international ISO standards. It provides absolute color measurements to match brand owners' color standards. Other new products to be shown are:  AVT PrintVision/Helios Sense 100 percent inspection platform, which is designed to simultaneously inspect and verify print and braille faults as well as inspect transparent varnish in parallel to print; and RLM (Repeat Length Measurement), a new addition to Helios II, enabling to monitor the repeat length and alert for deviation. AVT presents its 'zero setup' ability and advanced automation for visual inspection on shorter runs and digital presses. There will be a demo of the WorkFlow Link option using the information from the inspection on the press to automatically stop the rewinder. ProMIS sends the relevant information from MIS systems directly into the Helios II inspection system shortening setup and preventing mistakes. Other options will include job verification using the original PDF file, barcodes and variable data verification, and DeltaE color measurement.
B-Core
B-Core exhibits its new auto ID color code technology 'Colorbit'. Although Colorbit operates similarly to conventional codes such as barcode and two-dimensional code, it can be used on areas too small to accept conventional codes. The codes are acquired using an image processing camera and multiple codes can be recognized in one-shot as long as they are in the same camera angle. The technology is already being used major companies in Japan including 3M, Sato, Hitachi, and Toppan. 
bielomatik
bielomatik unveils two new machines for RFID converting and personalization. SpeedLiner is a compact and modular design which features hot melt glue application with precise weight control, a die-cutting concept with cylinder quick-change and integrated waste removal. Optionally, the Speedliner can be equipped with a star-wheel ticket delivery and fan-folding unit. The machine is designed for high speed, enabling a capacity of up to 90.000 RFID products per hour. For personalization of large amounts of RFID labels and tags, the new SmartTwo is a high speedcChip encoding system which opens the door to growing markets like garment tag personalization and encoding of mass transportation tickets.
Bunting Magnetics
Bunting will feature its magnetic spiral cylinders. These precision, patent pending cylinders – designed specifically to securely hold magnetic dies – assure semi-rotary die-cutter operators that the smaller magnetic dies often used to cut digitally printed labels will adhere firmly to the cylinder.
Buskro
Buskro introduces its new 2500/5100 series array printheads, available in 2.55" or 5.1" swaths and varying print resolutions. The heads can be combined for specific print area configurations. Capable of up to 20" of vertical print in one controller, the heads will print at speeds up to 4.6 m/sec. The printheads are equipped with Buskro's TrueFlow ink management system. The 2500/5100 series print heads are compatible with solvent (Cezanne/Monet) and UV-curable (Renoir) inks, tailored to meet varying substrate requirements
Cartes
Although Cartes will in all likelihood not have a machine on stand due to the recent earthquake hitting its production plant, the company is launching its GT 360 platform, configurable with hot stamping, silkscreen printing, varnishing, embossing, flat die-cutting and laser die-cutting. Thanks to the presence of a single communication bus for all the units it will be possible to invert, replace, or later add more units to the original configuration of the machine. The GT 360 series is also equipped with the automatic Multi Head Positioning System that allows it to simultaneously correct, on each printing unit, the gap irregularities detected on pre-printed materials. Each printing unit is automatically centred in order to be precisely positioned on the label, reducing material used when starting a job. A key sustainability feature is that the energy generated by the motors during the braking phase is reused or returned to the network to power other devices working at the same moment.
Catbridge
Catbridge introduces the Model 900 duplex center winder for 32" rewind diameters and the Model 901-40 cantilevered duplex winder for 40" rewind diameters, featuring a patented dual tray roll discharge system. The Model 140-45, a high-speed salvage winder for 45" diameter rolls, provides splice, inspection and slitting capabilities as well as easy roll loading and unloading.
Cheshire Engraving
Cheshire Engraving introduces it new MaxFloUV anilox screen designed to be used with high-strength new generation UV inks, ensuring even density and consistent lay down 'without the problem of over inking and spitting sometimes encountered if used with conventional specifications'. It is available up to 2000LPI to encompass all print disciplines.
Clarifoil
Shows the latest addition to its cellulose product range, Clareflect, a biodegradable metallised film in 50µ (two mil) with a mirror-like finish. Also showing is Integuard, Clarifoil's destructible film for tamper evident labels and seals. Its specifically designed formulation delivers high tensile strength and high stiffness to overcome the difficulties of matrix stripping and high speed applications associated with other tamper evident films. Once adhesive-coated and applied, it fragments into tiny pieces upon attempt of removal. Available in ultra clear and white, it is an excellent choice for transparent security labels and as tamper slits are not needed, there is greater flexibility in label design.   
Codimag
Demonstrates a 7-color Viva340 Aniflo offset press utilizing the Esko Equinox pre-press system to print different jobs using an expanded gamut 7-color process (CMYKOGB). There will be four complete job changes during the day including a technical sheet with 116 PMS colors separated out of CMYKOGB. With a fixed set of inks on press, it is possible to print such jobs without any color changes, and without wash-up downtime. Aniflo is Codimag's implementation of a 'short inking' offset press using an anilox roller to ink the plate.
Color-Dec
As well as showing it doming systems, Color-Dec introduces its Floating Graphics Technology, claimed the next evolution of lenticular printing. Emblem and labels created with this technology can be produced for either indoor or outdoor applications.
Colordyne
Colordyne Technologies introduces the high speed CDT-1600 PC Sprint digital inkjet press, powered by Memjet technologies. The 1600 PC Sprint performs on-demand continuous web printing using both pre-die cut labels or non-die cut master rolls for post-print finishing (with the Colordyne 1600 PC Pro inline finishing system or offline with another finishing system). The 1600 PC Sprint prints at 160 feet/minute in full process color (CMYK) + one spot color at 1600 dpi.
ContiTech
ContiTech introduces a new solvent free process for manufacturing flexo printing plates. The four plate types are Laserline CSX and CSC, Laserline CCX for direct printing on corrugated board, and the Conti Laserline CSL coating plate. Unlike the Conti Laserline CSX, the Laserline CSC printing plate has an integrated compressible layer, eliminating the need for foam-backed adhesive tape. Both plates have an EPDM cover layer that can be engraved directly by lasering. In addition, both variants can be used with all standard ink systems, including UV and EB inks without any swelling.
CTC
CTC promotes its new cantilevered, compact Power Butt Splicer with built-in roll loading and demonstrates the Value turret rewinder on the Super Web booth.
Dantex
Dantex launches its DigiWash system for the AQF 7900 water wash plate processor with a separate tank for the collection of black mask residue from the production of digital plates. Also shown are the AQF 900 II Inline processor with pin bar system and a light table with integrated finishing unit. Dantex will be promoting its AquaFlex Optima analogue and digital flexographic plates.
Davis-Standard
Davis-Standard promotes its liquid coating and laminating equipment featuring patented pressurized gravure head (PGH) technology for protective and optical films. Also its Series 4000 cartridge coater featuring a modular design that incorporates a floor mounted docking station and independent coater modules. Each module is capable of a different process setup, but can also be identically programmed and swapped out to simplify cleaning and reduce downtime. Mechanical drives are included and only require air and electrical connections. This coater is primarily designed for narrow web applications. A range of coaters and coating heads with more than 50 coating configurations is offered.
Datalabel
Datalabel shows several new label/tag options for the steel industry. These options may be used in other applications where products are stored outside for extended periods of time and then subsequently transported by flatbed truck and flatbed rail cars. These products are made using a special proprietary construction which allows for the label/tag to be flexible enough to be produced in rolls and run through an industrial thermal transfer printer yet the label/tag is stiff enough to retain its flatness when exposed to the elements.
Delta Industrial
In Delta's booth will be a Spectrum II finishing system running digitally printed labels. This system features over and under laminating, tight tolerance rotary and semi-rotary die cutting and inline perforation or sheeting. Delta will also be unveiling its new high capacity (18 – 24") converter, this practical extension of the Delta Mod-Tech line of converting systems was designed to provide a full modular platform for the manufacturing and finishing of wider webs and larger parts. Delta is also participating In the LabelExpo laser die-cutting workshop in Hall F with its Delta Edge laser technology.
DigiFlex
Introduces to the US market its DigiFlex inkjet CtP option for the flexographic, letterpress, dry-offset and rotary silkscreen printing technologies. DigiFlex' option consists of a high precision printing device, patented Bi-component ink and the software to create an opaque mask on top of the plate, replacing the low-quality negative film, or the need for laser equipment to produce digital plates. As an intrinsic character of its technology, DigiFlex achieves real flat dots. It serves as a huge advantage for printers looking for fast make-ready and high quality. After an image is created on the plate, the rest of the plate-making process remains unchanged, which means minimal adaptions to the familiar workflow. The system is affordable to every printing facility and will enhance its profile. Keeping the full plate-making process in-house results in saving time and money, achieving a total control over the plate-making process, and creating an opportunity to take on more jobs of higher quality, better serving the customers.
DMS
DMS introduces its FV-Series hot stamping system. Featuring interchangeable shafts, the FV-Series can run a variety of tooling systems. The standard two inch shaft allows the use of DMS standard hard tooling. RingBase shafts provide the ability to run ring dies and thin sleeve tooling. Each RingBase shaft can accommodate a one to 1.24 inch range of repeats.  SheetBase shafts provide the ability to run sheet dies similar to magnetic bases but with superior thermal and fit properties. The FV-Series controller incorporates a predictive/adaptive control algorithm which monitors the die's temperature and running speed and continuously adapts to press conditions.
Domino Printing Sciences
Domino presents its single color K600i piezo ink jet option. Designed to integrate digital variable data printing within existing sheet, web-fed presses and finishing lines as well as delivered as a standalone digital press, the K600i delivers 600dpi high resolution UV curable print at speeds of 50 to 75 meters (246ft) per minute. Capable of covering the full web with a single digital ink jet module, the variable data functionality of the K600i supports a range of linear, 2D (including QR codes), numbers, graphics, logos and personalized data. The K600i if configured for different print widths ranging from 108mm (4.26") to 557mm (21.96") which is achieved by mounting a series of stitched print heads across a bar to cover the full width of the press or finishing line.  Print head alignment and image stitching is achieved through Domino's i-Tech StitchLink micro-motor controller technology. 
Dover Flexo Electronics
Dover introduces the NW Narrow Web Tension Transducer, a robust cantilevered tension-sensing idler roll for narrow web applications. The new Size 0 NW Transducer with a 2.25" roll diameter is the ideal tension sensing device for lighter tag and label applications that don't require the muscle of the size 1 (three inch diameter roll) or size 2 (three and a half inch diameter roll) NW Transducers. The EasyView tension indicator is a readout module that connects to a tension transducer (or transducer pair) and displays tension on a digital or analog display, while SteadyWeb 5 is a closed-loop tension controller with a back-lit, color graphic user interface.
Dow Corning
Dow Corning introduces Syl-Off Emulsion Silicone Release Coatings for Filmic Substrates. Syl-Off EM 7934 Coating and Syl-Off EM 7935 coatings enable optimization of release performance, lower costs, and allows the user to avoid the use of cleaning solvents. The coatings also offer a water-based option for offline coating or inline coating during the film manufacturing process.
DuPont Packaging Graphics
DuPont showcases its new Cyrel DigiFlow workflow enhancement. Designed to expand the capabilities of digital Cyrel and digital Cyrel Fast, this new system delivers superior print quality and productivity. Cyrel DigiFlow adds a chamber that allows the creation of a controlled atmosphere during the main exposure, allowing one-to-one reproduction of image elements on the plate, critical to optimizing the effects of solid screening patterns. The DigiFlow exposure units can easily be switched off when the standard digital dot is the preferred result. DuPont is also showcasing new digital plate technology – the Cyrel DSP, the Cyrel Fast DFP, and the Cyrel DFR – claimed to achieve higher solid ink density while maintaining high resolution, low dot gain and excellent run length. 
Durst
Durst shows the Tau 330 digital inkjet press for the first time in North America. The Tau 330 features a print width of 330 mm and a printing speed of max. 48 linear feet (157 lin. Ft) per minute, or an hourly production capacity of 950 m². Its standard color configuration CMYK can be completed with optional white and two optional process colors orange and violet (availability late 2012). The standard configuration includes RIP software with built-in substrate and color management. Tau 330 is available in two print widths: Tau 330 with print width up to 330 mm and the more economic version Tau 330/200 with print width up to 200 mm. Native print resolution is 720x360 dpi with grayscale enhancement giving an apparent image resolution of over 1,000 dpi. Also on display is the high speed Tau 330 Variable Data Print option with 'insetter' functionality to print on pre-die-cut or pre-printed labels, thus allowing full label-to-label variability as well as late stage versioning applications at the top printing speeds of the Tau press. Durst Tau UV inks and 3M media combinations now jointly carry PGJI2 recognition simplifying the UL recognition, and an inline corona unit is available for on-board surface treatment of substrates to optimize print quality and ink adhesion.
EFI
Shows the EFI Jetrion 4900 Series UV inkjet press with 5-color print engine – CMYK and opaque white. Inks are temperature and chemical resistant, and UL-recognized on many substrates. The Jetrion 4900 includes in-line laser die cutting.
Eltromat
Eltromat introduces the TubeScan camera, combining imaging and stroboscopic technologies to deliver 'a steady image and true colour fidelity regardless of line speed' on all substrates including reflective or metalized surfaces. A missing label detection system also detects the remains of the matrix across the entire web width, obviating the need for additional sensor technology. TubeScan was developed jointly by Eltromat and Nyquist Systems.
Electro Optic
Electro Optic will feature a new flexible die option for thin gauge liner applications. The newly developed 'Digital Die' option 'addresses all essential requirements for the digital environment'.
Epson America
Shows the SurePress L-4033AW 7-color inkjet digital label press with white ink. The Epson SurePress AQ ink set includes green and orange inks for higher saturation and wider gamut printing. Droplet size is variable down to three picoliters. The press supports rolls from 3.15 to 13-inches wide up to 0.013-inches (0.32 mm) thick and print speeds are up to 16 feet per minute.
Esko
Esko announces the commercial availability of PantoneLive support within Esko's workflows. PantoneLive delivers an end-to-end color management and color communication option addressing the requirements of the packaging supply chain from design to print.  An improved ink model within PantoneLive helps predict how Pantone colors interact and overprint on press, producing an accurate inkjet proof. Esko's all encompassing workflow, Suite 12, now more closely integrates the company's flagship tools and engines, adding rich 3D functionality and enabling mobile collaboration and web-based packaging management. The digital finishing highlight will be the new Kongsberg XN digital finishing table and Kongsberg i-XE10 Auto, equipped with a stacker and sheet feeding system for small-format, short-run digital printed materials, accepting sheets as large as 35.4" x 47.2". Also on display will be the economically priced new size of CDI 2420 for small label companies working with tight budgets. Esko demonstrates combining CDI digital flexo imagers with HD Flexo technology along with flat top dots created on its new Inline UV processor. Among other developments, Esko introduces new automated production software that requires just one workflow to drive all the process steps in a hybrid printing system. Historically, when labels are produced with hybrid printing – typically a screen or flexo press in tandem with a digital press – separate workflows are required to drive each station.
ETI Converting Equipment
ETI brings for the first time to Labelexpo Americas a Cohesio machine equipped with the patent-pending Miniliner technology designed to reduce substantially release liner waste. Visitors will be able to see a pressure sensitive label being manufactured from raw material to the finished product on a 12-micron PET release liner using a conventional die-cutting method. With a paper liner, the system allows use of a 25-lb or even a 20-lb liner. 
ExxonMobil Chemical
ExxonMobil introduces Label-Lyte 50ML580 metalized, surface-printable oriented polypropylene (OPP) film for pressure sensitive label (PSL) applications. The film is targeted at applications such as beverages, health and beauty care, and household products and features a proprietary coating over the metalized surface to improve metal adhesion and protection. The film's design helps to prevent the formation of pinholes and crazing and is compatible with UV flexo, letterpress, screen and offset systems, as well as water-based flexo and solvent-based gravure systems.
This is the first in a range of new Label-Lyte film technologies ExxonMobil will introduce at Labelexpo, including a high yield thermal transfer film for pressure sensitive labeling (PSL) applications. There will also be a clear, lightweight oriented polyolefin film claimed to offer excellent converting characteristics, conformability and flexibility for PSL applications.
FFEI
Demonstrates the upgraded FFEI Caslon flexo/digital hybrid press on the Nilpeter stand, incorporating a new digital spot color unit printing a high opacity UV-cured white ink. The unit can be placed either before or after the CMYK inkjet module. The press is 410mm wide and converts labels at 25m per minute rising to 50m, dependent on application demands. Also new is FFEI's RealPro Digital Labeller workflow software, including the RealPro Toolkit offering advanced ink handling and automated step and repeat tools within the Adobe Creative Suite.
Flexcon
In response to the demand for greener products, Flexcon shows a 50 lb supercalendared kraft release liner made from up to 30 percent post-consumer waste (PCW) – with the equivalent functional performance of the company's standard 50 lb. kraft product. Offered as the release liner for the recently introduced ThermlLfilm Nexgen series of gloss topcoated polyester films, the PCW liner requires no production changes and will have no effect on a the UL status for the end product. Thermlfilm Nexgen incorporates a new topcoat which allows for printability via thermal transfer along with UV and solvent screen, UV, solvent and water flexo or UV inkjet and is compatible with most wax and wax/resin thermal transfer ribbons. These two mil polyesters are available in six colors with two adhesive options. Also new is a range of Thermlfilm HT PEN products with an operating ceiling at intermittent temperatures of up to 500° F, designed for high-density barcode and alphanumeric information at up to 600 dpi.
Flexo Label Advantage Group
Flexo Label Advantage is a buying group for independent label converters.
Flint Group Flexographic Products
Flint Group showcases the nyloflex Next exposure technology utilizing high intensity UV LEDs to produce precisely defined surfaces on Flat Top Dots. Flint Group will also introduce the new conventional and digital nyloflex Ace printing plates, suited for solvent based inks as well as water based and a broad range of UV inks. The company also showcases its rotec label sleeve, developed specifically for narrow web printing with increased dimensional stability.
Flint Group Narrow Web
Introduces a range of  UV LED curing inks, including  EkoCure UV Flexo and UV rotary Screen at stand 840. Additional introductions  for the North American market include CombiScreen silicone-free UV rotary screen ink and the 'Flexo to Screen' concept, taking a UV flexo ink and converting this to a UV rotary Screen ink, allowing printers reduce inventories. Also launched is Flexocure ANCORA low migration UV flexo ink for food packaging applications.
Fujifilm
Launches the Flenex DLE CTP, a direct engraving system for flexo plates combining polymer plate material and laser engraving technology. Labelexpo Americas will also mark the launch of Fujifilm's waterbase flexo inks, leveraging the experience gained from providing high value UV inks with optimized viscosity and pour-and-print characteristics.
Fujisan
One of China's leading manufacturers of thermal transfer ribbon, Fujisan launches its new premium wax (W718) ribbon and wax/resin (WR100) ribbon.
Gallus
Gallus is collaborating with the Heidelberg Group companies Cerm and CSAT to showcase the manufacture of labels in a hybrid production environment with digital and conventional machines and specialized workflow products. The digital element consists of a Heidelberg Linoprint L inkjet press, the Gallus ECS C processing option and the Prinect and Cerm workflow options. The ECS C digital converting system, shown for the first time in Chicago, is based on the ECS 340 'rock' press. It features a format-free die-cutter, front loading sleeve system, chambered doctor blade, presetting and an extremely short web path. The range of options for the Gallus ECS 340 is also being expanded by elements such as automatic register control, hot-air drying and sheet delivery.
GMG Americas
GMG introduces the OpenColor spot color tool for the creation of multicolor profiles that simulate different printing technologies, media types, and screens without requiring proprietary chart based press fingerprinting. OpenColor creates a profile with very few color wedges automatically and on the fly—step scales of spot colors on the substrate. Adding additional overprint readings increases accuracy. OpenColor supports up to 15 colors, is offered with standard targets, and is compatible with Equinox, Hexachrome, and other multi-color technologies.
Also new is GMG CoZone, a modular, cloud-based approval/sign-off system. CoZone currently allows collaboration and approval of PDF or image documents and will add support for multimedia and web file formats later this year. Future additions will include color management and integration to the cloud of local hard copy GMG ColorProof systems.
Grow Socially
An interesting addition to Labelexpo Americas, Grow Socially specializes in website redesign and rebuilding to meet the latest trends in internet marketing, as well as offering social media management services.
GSE Dispensing
A show highlight will be enhancements made to the GSE's Colorsat Match ink dispenser, for flexo, gravure and screen label printing situations. The system specifically enables clean, fast and waste-free recipe preparation in batches of one kg (two lbs) to five kg (11 lbs). Typically, a five kg (11 lbs) recipe of four colors can be dispensed in less than four minutes. Developments to the Colorsat Match include a new air bubble mixer in the ink containers, which keeps consistent viscosity throughout the container and ensures a stable ink flow. Another new feature is an automatic wet/dry cleaning unit, containing a roller for quick change and easy maintenance. GSE also demonstrates integration with MIS, allowing detailed ink cost-analysis of each order, and the ability to trace inks used on every job to the original base ink batch number. 
Harper
A motorized version of the patent pending Phantom QD proofing system developed by HarperScientific, division of Harper Corporation will be on display. It features a variable speed from 100 to 400 inches per minute. Harper is offering the motorized option on its 800mm table length Phantom QD. All Harper QD systems maintain a constant loading pressure between the proofer and the substrate. By adding a motor to drive the proofer over the table length, Harper now has eliminated another process variable.
Heat Technologies (HTI)
HTI's Spectra HET Ultra drying technology can be seen on the Mark Andy booth as part of the company's ProPulse system, allowing twice the drying capacity to fit into the space of a traditional drying unit and halving the energy required to dry specific coat weights.  The HTI system leverages acoustics to deliver dramatic improvements in heat and mass transfer.  
Heights-UK
Heights-UK introduces the Manta 660 FD unit developed to handle digital water wash flexo photopolymer plates with a filter unit to handle the waste water effluent.
HP Indigo
Demonstrates the latest HP Indigo WS6600 digital press with inline priming and the new Enhanced Productivity Mode which allows the press to print at speeds up to 130 linear feet per minute. Announced at Drupa and seen here for the first time is the Secure Pack System for the HP Indigo WS6600, an end-to-end security option for pharmaceutical and security printing according to the Current Good Manufacturing Practices (CGMP). The option combines microtext, VDP capabilities, and integration with a variety of design and inspection options. Option partners at the show will include Esko, Cerm, Labeltraxx, Prism Technologies, Color-Logic, ABG, AVT, and security options such as ATT. HP Indigo also previews the capabilities of the wide-web format HP Indigo 20000 digital press announced at Drupa.
Hueck Folien
A new product from Hueck Folien is Hiperprime, the high performance printable primer for label facestock material. The primer is intended for technical labels in the automotive, aerospace and electronics industries, and features high levels of chemical resistance (to acetone, toluene, xylene, MEK, brake fluid etc) and 'extreme' mechanical resistance. It is UV-flexo printable. Hiperprime is available in standard versions with gloss and matt finish on clear, white and silver polyester, with the possibility to add customized security features.
Hybrid Software
 
Hybrid Software will be announcing the use of their print management technologies as front end systems for two major digital engine vendors, OKI Data Americas and Xeikon.
The systems provide full production management for digital label printers including order management, production ticketing, graphics management, production output, archiving, and reporting. In addition, Hybrid Software will announce a range of new additions to its Order Lifecycle Management (OLM) software. These include the worldwide launch of Pipeline v2.0, an integration application that allows users to easily share job information from a wide range of otherwise disparate and disconnected graphic arts production systems, such as web-to-print portals, MIS/ERP systems, and premedia workflows.
Taskforce Scheduler is a configurable scheduling system for prepress and graphics production that integrates with MIS and ERP systems to download a feed of jobs and due dates. It then maps available resources to insure that the jobs are produced on time with the available manpower and equipment. Proofscope Live is a new online tool for remote softproofing, remote file corrections and last-minute changes.
Innovia Films
Innovia introduces Rayoface CZ Plus and WZ Plus squeezable films, which offer an inherently printable surface and 'outstanding' print performance without the need for a top coat. Also new is a range of IML films, including low distortion grades.
INX
In addition to the NW140 digital narrow web press, INX International Ink will introduce the new AquaTech ION Class Label ink systems. Each aqueous ink system for paper, thermal and film extensions is available in a Plus + option for printers using anilox rolls of 1000 up to 1500 lines per inch, as well as a Process series component. The ION-P system is formulated to run on various paper substrates to include prime label, EDP and semi-gloss liners.  ION-T offers high heat resistance and is designed for direct and indirect printing across various paper substrates. The ION-F formulation is designed to have excellent adhesion on most treated, non-porous film structures including polyethylene, polypropylene, polyester, cellophane, vinyls and foils.
iSys Label
iSys introduces the Edge 850 digital label press option printing at speeds up to 9.14 meters/minute (30 feet/minute/6ips). The Edge 850 can print on a variety of die cut, kiss cut or roll substrates. The Edge 850 comes complete with a rewinder and Edge2Print label making software, allowing operations to stage a job in minutes.
ITW Dynatec
Displays options for hot melt coating and laminating including metered non-contact slot dies, precision contact slot dies and a comprehensive line of hot melt units and accessories.
ITW Dynatec's Crosscoat precision slot die applies thermoplastic resins or adhesives onto substrates such as foils, fabrics paper products and label stock. Its Equity Slot die is designed for continuous processes and the APEX precision die for intermittent applications.
ITW Thermal Films
Announces two new resin ribbons, B325 Flexible Extreme Series Resin for flat head technology printers and P310 Durable Techno Edge resin ribbon for near edge technology printers. B325 flexible resin is ideal for a wide array of synthetic materials offering superior adherence and good durability.  P310 durable resin is formulated for online coders and some near edge desktop applications where excellent performance in harsh labeling environments high volume labeling applications is required. 
Karlville Development Group
Karlville shows a K3 Seaming Machine for shrink converting at high speeds, upgraded with a web width measuring system from Webcontrol, a UV Seam Detector, and an automatic EFD Positioning System. During the expo, Karlville will team up with HP and make live demonstrations of its K1 Seaming Machine and the Steambox Pro.
Keene Technology
Keene unveils its new Modular Converting Systems line, with features including full rotary and semi rotary die-cutting, flexographic print/coating stations, laminating stations, hot foil/cold foil, inkjet print, folding carton die-cut, pharmaceutical inspection and error detection. KTI offers this equipment in web widths of 10" – 32". 
KLaser
Introduces  HOLOfilm, a UV overprintable holographic laminating film and  KASTINGfilm, a holographic embossing film used to transfer transparent holographic images onto a label or packaging products.
Loparex
New products from Loparex include Poly Slik Air release liners with air egress technology for graphics arts applications. Structured release liners enable PS adhesives to develop air channels for the easy removal of entrapped air during product application. The Loparex Poly Slik Air release liners are designed to give the proper balance of efficient air channeling without impacting the final appearance of the applied face material.
Label Vision Systems
Label Vision Systems announces the LVS 7000 inline vision system enhanced with color process control. Color detection allows the LVS 7000 to detect color variances on labels by comparing the master color to the current image color in the field of view. The color detection feature, also referred to as the Delta E module, continuously calculates the average L*a*b* values of all the pixels within a sector according to CIE 2000 specifications.
Mactac
Mactac unveils a range of new products, including a high performance prime paper and FSC-certified adhesives.
Mach III Clutch
Mach III Clutch introduces new Sensiflex low torque systems for challenging label printing and narrow web processing conditions where web tensions are low and the range of torque output required from the brake or clutch is narrow.  
Mark Andy
Mark Andy introduces its low cost SRL 4.0 digital label printer option. The CMYK, toner-based system will run material widths from 3.94 inch (100mm) to 12.6 inch (320mm). Speeds are up to 30 fpm (9.14 m/min). Also new is a converting option for the Performance series presses which cuts die changes times by up to 30 percent. No lifting is required, and the dual-station setup allows for complete change of one die while the other is running. The QCDC option will be featured on the Performance Series P5 and P7 presses in the Mark Andy stand. Mark Andy also partners with UV LED supplier Phoseon and Flint Group Narrow Web to showcase UV LED curing, a technology that continues to show measurable advantages in energy usage, reduced heat load for thinner substrates, smaller footprints and clear environmental benefits. The Mark Andy engineering team has designed an integratable housing to fit most conventional printing platforms and allow for UV LED solutions to be utilized in new and existing presses.
Martin Automatic
The latest versions of Martin Automatic's MBS butt splicer is shown with a package of features including ultrasonic sidelay sensors and spiral grooved rollers for unwinding and splicing many clear film structures. Additionally, the MBS now features a touchscreen control for easier operation and expanded diagnostics. The new touchscreen matches that of the LRD rewinder, with which the MBS splicer is often paired. The updated LRD rewinder accommodates 800 mm diameter rolls in the standard model, with larger diameter models available.  Enhancements to the in-line slitter package enable quicker set-up, fine-tuning and change-over between jobs. The LRD discharges finished rolls automatically, either by the standard doffing ramp, or onto an optional articulating arm through the front of the unit, if the product rolls require special handling.
MCS
MCS shows an Eagle UV inkjet system printing barcodes, numbering and variable graphics in an eight and a half inch format on BOPP labelstock at speeds over 300 fpm on a typical label rewinder. With 600 DPI resolution and print widths from 4.25" to 17", the Eagle can be integrated onto existing flexographic presses and rewinders. 
MDV
Manufacturing products based on PE, PP, XTP (polyolefin), PET and PVC, MDV presents a new generation of fluorescents – Fluolux XTR – with enhanced smoothness and drying properties.
Melzer
Melzer shows its latest SL-600 machine converting up to 60,000 small sized RFID labels an hour, including a patented inline selection system to guarantee 100 percent good product.
Mid American Rubber
Introduces the MagnaFree compound developed to remove dirt and contaminates from label substrates. Mid American Rubber can now recover narrow web cleaner rolls in lieu of purchasing new rolls. Rolls are available in popular durometers 25 to 45 in various diameters and lengths. 
MPS
MPS demonstrates a range of press automation technologies including Automated Print Control (APC), now also allowing automated die-cutting pressure setting, and iStrip, a tension controlled stripping system which allows die-cut and strip matrix at speeds up to 600 ft/min, including on difficult to convert shapes and/or materials. A third generation EF-press is shown incorporating the latest M2M automatic length and cross register camera system. New rail mounted converting options include cold and hot foil, as well as dual web handling, in-register lamination, cross over units, and automatic tension controlled lamination.
MPS will also be involved in a joint project with Kodak and Reproflex3 (R3) to demonstrate the power of spot color reduction for everyday flexographic print production. The demonstration, scheduled for Wednesday, September 12, with feature presentations at 11 am, 1 pm and 3 pm, with Kodak Flexcel NX Plates mounted on an MPS EF-410 Press.
Mühlbauer
Mühlbauer shows its latest modular production system designed for high volume personalization of RFID smart labels. The PL 20000 encodes information on the RFID chip (HF/UHF/NFC) and prints corresponding variable data with a digital print engine. Additional modules allow for full color digital print, surface plasma treatment, visual inspection of the labels, RF performance test and bad tag removal. The modularity of the line gives flexibility over a broad range of products – from RFID inlays to tickets, butterfly hang tags and labels.
Muller Martini
Muller Martini demonstrates a print tower of the latest VSOP press. New features include a new, more ergonomic construction, allowing for easier machine access for sleeve changes; electronic control technology utilizing fewer components for greater machine reliability; an external roller setting feature which reduces the initial and operational roller setting time by half; and an optimized ink train claimed to deliver 'consistently reproducible ink settings'.
NA Star
NA Star shows samples of its newly patented repositionable labels using dot patterned adhesive. The discontinuous pattern of adhesive allows a more aggressive adhesive to be used, yet the surrounding non-adhesive area allows it to remove easily. More specifically, it satisfies a need in the marketplace for a pressure sensitive adhesive label that can be affixed to a variety of substrates, removed without damaging or leaving residue, and reapplied to another surface. The company also introduces white film face stock additions to its T1055 Temporary Adhesive product line.
Neenah Paper
Neenah Paper will launch a new authentication system in partnership with Prooftag. Neenah Secure Authentication Label papers incorporate a chaometric overt security feature integrated in the paper and authenticated via Prooftag's  patented verification system. This cost effective security solution ensures that each label, tag or seal is a unique individual fingerprint for authentication. A random fiber orientation in the paper media provides an accessible solution to problems of counterfeiting and forgery enabled by Prooftag's system for verification, along with many other possibilities for a smart label- such as track and trace and building of brand loyalty with customers.
Newfoil Machines
Newfoil launches the Newfoil Servo, which links all the machine's prime movers digitally, rather than mechanically, resulting is a 'massive' speed increase, quicker and easier setup, and reduced waste. All machine parameters can now be pre-set using the intuitive touch-screen (HMI) control panel, and data is available to management information systems via Ethernet. The servo range is available in all the company's standard machine configurations; one, two and three stations, in web widths of 175mm, 250mm, 300mm and 340mm. A wide range of optional modules are available.
Nilpeter
Nilpeter introduces two new printing presses and unveils the 'Next' initiative which 'signals the company's intention to add value by optimizing the packaging-label printing process and generating opportunities for expansion into new markets.'
NuCoat
NuCoat displays the new PressCoat line of press-ready image coatings, pre-formulated to integrate into flexo, gravure, or rod coating workflows. These coatings allow converters to make face materials on demand with direct thermal or inkjet receptive surfaces. The company specializes in making coatings 'narrow web press friendly' by enhancements in viscosity and stability on the shelf.
Nuova Gidue
Nuova Gidue introduces 'Digital Flexo' 3.0, a press automation system claimed to allow the company's M5 machine to compete with digital printing technologies on runs 'well below' 1,000 meters. The 430mm wide M5 on demonstration incorporates PrintTutor HD Cameras which automatically adjust the print pressure, register and density using seven servo motors per print unit. Nuova Gidue promises a 'revolutionary' new converting section.
OKI
Demonstrates the new OKI pro511 digital web press, capable of printing on pre-die-cut or unconverted roll label stock. Features include print server, Harlequin RIP, and Hybrid front-end software, plus a heavy duty rewinder with a pre-assembled slitter.
Omet
Omet launches the widest XFlex X6 multi-process press yet, in a 530 mm width (20''). The press incorporates Omet's Vision 2 advanced register control technology, new waste stripping system and Monotwin Cut die-cutting. It is designed to handle a wide range of substrates including packaging films.
Omnova Solutions
Omnova introduces a line of writeable non-silicone based release coatings. The Suncryl release coatings offer solvent resistance, low temperature cure, medium release and excellent age results with hot melt adhesives, says Omnova. In addition, Omnova has expanded its NovaCryl PSA family with two new FDA 175.105 compliant polymers. NovaCryl PSR 30 is a single component, ultra-removable PSA with no ghosting and good UV stability for film labels. NovaCryl PSP 160 is a high solids permanent film adhesive with low shrinkage and high shear for die cut labels and self wound tapes.  This PSA also offers plasticizer resistance on vinyl films and performs well at low temperatures.
OwnX Technologies
OwnX introduces the SpeedStar 3000 label printer, able to deliver PS labels in roll-to-roll, fan-fold, and pre-converted formats. Digital options include finishing equipment, color management, variable data and media.
Pamarco
Anilox specialist Pamarco shows its EFLo, ThermaFlo and LaserFlo technologies.
Pantec GS Systems
Pantec introduces the Swift rail-mounted foil saver, based on Pantec's pSave vacuum saving technology, and designed specifically for short run work in the high quality cosmetics market.
PCM Image-Tek
PCM launches the MP850 inline or offline standalone label finishing system, that can laminate and rotary die cut digitally pre-printed labels using existing seven inch flexo rotary tooling or flexible dies on a magnetic cylinder. The MP850 prints and die cuts labels up to 8.25 by nine inch at speeds up to 10 IPS (50'/15.2M).
Polykote
Polykote launches RevealPrint, which allows users to print in color using a standard direct thermal printer without special ribbons, inks or printheads. Depending on the application, users can print multiple colors on the same label – all in one pass through a standard direct thermal printer. This patented technology works on any direct thermal printer, 203dpi through 600dpi, and at typical heats and speeds.
Polyonics
Exhibits its full line of Halogen free, REACH and RoHS compliant label materials, demonstrating a range of antistatic, flame retardant and high temperature resistant properties. The Polyonics XF-803, high temperature aluminum label material can resist temperatures up to 600°C, while the company's ultra-thin white coated, polyimide label material uses a 0.5 mil film for space constrained electronics. This label material is designed to provide a 20 percent lower profile than the standard one mil product and survive the harsh environments of electronic manufacturing including high process temperatures and harsh chemicals.
Prati
New from Prati is the Jumbo unwind, designed handle reels up to 1100mm diameter. It is currently integrated into the Jupiter and Saturn inspection rewinders, but will be extended to the rest of the company's machine program. Materials suppliers are producing larger reels up to 8,000 meters in length, corresponding to 1040mm diameter, says Prati, allowing presses to work more efficiently. 'With this new product  we want to support this trend in the finishing market,' says Prati. Prati will also launch its Saturn linerless machine at the show and demonstrates the VEGAplus booklet line.
Precision AirConvey
Precision AirConvey launches the EcoPAC baler, with a compact design utilizing nearly 80 percent less floor space than a horizontal baler and because of its quiet operation, the EcoPAC baler can be located in noise sensitive work areas. The baler uses bags to capture matrix and trim waste, which are easily changed and transported.
Primera
Primera introduces its new DL500 Durable Label Printer. DL500 is a desktop laser marking system containing a high-powered, solid state fiber optic coupled laser. Depending upon which materials are used, labels can withstand harsh outdoor weather conditions, chemicals, abrasion, extreme UV exposure for up to 20 years, and temperatures from -58F to 392F (-50C to 200C). DL500 produces durable labels for a wide range of applications, including UID labels for the US. Department of Defense's MIL-STD-130, UDI labels for medical assets, automobile labels for VIN and rating plates and under-hood use, solar panel labels and high security labels.
Propheteer International
Propheteer International promotes its flexo/UV flexo presses and also a range of equipment aimed at digital press and finishing systems, including a web transport system to align with digital presses – both inline and offline – and re-register finishing systems for digital applications.
Provident Group
Provident Group introduces the TruCheck Optima, a hand-held verifier with a large field of view accommodating the larger QR code format.  Both 1D and 2D codes can be verified with the unit. Also new is the TruCheck 2D UV model, capable of verifying invisible 2D bar codes that are visible only under UV light.  The TruCheck 2D UV is claimed the first commercially available hand held 2D barcode verifier for invisible barcodes used in security applications such as track and trace.  The verifier incorporates UV wavelength LEDs and a UV sensitive CCD camera. 
Ritrama
Ritrama launches a range of thinner products including the 40µ PP Gloss Clear as well as Evolution PE60, Globalflex and MDO Coex, a new generation of films not needing  top coating, and suitable for both beverages and health and beauty markets. Also new is Soft Touch, a 17µ laminating polypropylene film providing a velvety feel for personal care products.
Rogers Corporation
Rogers Corporation shows the established R/bak SA 2000 cushion tapes with new adhesive properties and improved release characteristics for easy removal. The SA 2000 tapes feature an open-cell polyurethane cushion structure which absorbs shock and helps reduce gear banding and press bounce.
Roland
Roland demonstrates its VersaUV LEC-330 UV printer/cutter, capable of producing in the same pass matte and gloss finishes, including embossing and other tactile effects.  The LEC-330 prints, contour cuts, perf-cuts, scores and creases virtually any flexible or rigid media.  Also on display will be Roland's VersaCamm VS-540 wide format printer/cutter and VersaStudio BN-20, an affordable 20-inch desktop inkjet printer/cutter bundled with Roland VersaWorks RIP and R-Works design software.
RotoMetrics
RotoMetrics introduces the AccuStar flexible die capable of die-cutting 23 micron/.00092" PET liner material – and even thinner (.00075") films. The die is machined to a tolerance on total plate height of +/- two and a half micron (.0001") with narrower, more durable blade angles, while laser hardening achieves hardness levels of up to 68 HRC for high volume applications. Also new is what RotoMetrics claims to be a radically new capability to die-cut and clear cavities with diameters as small as 0.06" (one and a half mm). The new Pin-Eject Solid Die gives converters new options to process designs with small cavities and multiple cavities on the die where spring-eject or vacuum options struggle. In addition, the pin-eject technology solves internal part stripping problems encountered with pressure sensitive applications.
Sanyo Corporation
Sanyo shows a new generation of Trinc dust and static eliminators and what is claimed the world's first portable friction meter, manufactured by Shinto Scientific which allows the CoF to be obtained in seconds.
Schobertechnologies
Schobertechnologies focuses on its in-mold label converting technology with the RSM-IML/MX rotary die-cutting machine on demonstration. The RSM-IML/MX is designed for short to medium runs and is available in working widths of 260 mm, 330 mm and 410 mm. The MX model features many of the technologies integrated into Schober's high capacity models, such as heavy duty rotary die-cutting station, automated web guide, continuously monitored registration, vacuum controlled product flow, static neutralizer  'M'-stack delivery and 'S' stack delivery. Optional equipment includes an adjustable de-nesting station for multiple products across, an antistatic device and a gap control system (GCS) for precise wear compensation of the die. Another highlight is the company's heavy duty rotary die-cutting module. With a working width up to 1,000 mm these are designed for production speeds of up to 300 m/min and can be integrated into conventional or servo-driven press lines. Features include micrometric die wear compensation adjustment (GCS) as well as central quick magnetic/anvil disengagement – without loss of registration – in order to ease web threading and consequently shorten the set-up. The unit can handle 25 micron liners on PS materials.
Screen
Screen debuts its Truepress Jet L350UV inkjet press with a print width up to 322mm (12.6in) and top speed of 50m (164ft) per minute. The L350UV uses Screen's proprietary high-definition UV inks with optional opaque white ink and prints at resolutions of 600 x 600dpi and 600 x 1,200dpi.
Also on the stand is the PlateRite FX870II digital imaging recorder which outputs narrow-web flexo digital plates, letterpress digital plates and thermal ablative film An option for imaging thermal offset plates is available. It images at up to 4,800dpi with screen rulings up to 200lpi.
Screen's new EQUIOS universal workflow supports print-on-demand and digital plate production using a single interface.
Shiki
Shiki introduces its latest UV inkjet digital printing press with a running speed of 50m/min using UV-LED curing.
Siegwerk/Environmental Inks
EIC Siegwerk introduces the FastMatch ink color matching system, which utilizes the X-Rite Color Master web-based software in combination with proprietary sets of optimized ink calibrations internally developed by EIC Siegwerk specialists. FastMatch 'allows a converter to have the same color matching expertise as if an in-plant technician were onsite,' says the company.
Sinkotech USA
Sinkotech USA, a flexible die manufacturer located in Atlanta, Georgia, USA, makes its Labelexpo Americas debut and shows a multi-level flexible die for specialty applications.
Smag
Smag introduces to North America the Digital Galaxie SGV, a finishing line consisting of unwinder, semi-rotary flexo UV, flatbed screen station running at 30m/min and semi-rotary die cutting. Also new for the US is the E-Cut S 330 unit including unwinder, UV flexo station and semi-rotary die-cutting and converting.
Spartanics
Spartanics takes part in the Technology Workshop for laser cutting systems with its L350 Laser Cutting System, featuring proprietary XY registration capabilities, single source 400W laser, high-speed capabilities up to 100m per minute and converting options. The X140 Laser Station is on the INX International booth as part of the NW140 UV Ink Jet Printer with inline laser cutting. On the Spartanics booth is the L210 Narrow Web Laser Cutting System with barcode reading capabilities for instantaneous job changeover.  
SPEC
SPEC will unveil its new SPEC-Weigh semi-automatic ink dispensing system and iblend ink formulation and management software.
Spinnaker Coating
New digital products, liner materials, and layflat film additions will be highlighted by Spinnaker Coating.  
STA
Introduces a 'breakthrough' line of overlaminates, the 1193 clear polypropylene ultra thin. At a mere 0.60 mils, this film provides high levels of clarity and tensile strength, says STA.
Stork Prints
Stork Prints launches its DSI UV inkjet label printer to the US market, printing up to 700m2/hour. Using Xaar 1001 grayscale heads the DSI achieves visual resolution up to 1000dpi, and repeat lengths of up to 7m are possible. The DSI is modular in design and can be used for stand-alone digital printing or be integrated into semi-rotary converting units.  It is supplied with four print heads as standard, although an additional six can be added to enable options like digital white, digital primer and an extended color gamut through  orange and violet. There is also modularity in printing widths, including a wider platform (530 mm) for packaging applications.
Sun Chemical
Sun Chemical introduces its SunGraphics high definition flexographic plate technology, with Esko HD software and CDI high resolution imaging. Converters that utilize the HD printing plates can print with an image quality of up to 4,000 pixels per inch, resulting in expanded tonal range and wider color gamut. Flat-Top Dot technology prints with 30-60 percent less impression sensitivity compared to standard digital plates, says Sun. The company also demonstrates its Solaris ink system for narrow web and packaging printers including special effects such as interactive color shifting inks and SunScent coatings. On the stand is a GFI Mx12 Hybrid Dispenser featuring the Sun Chemical Dispenser Program, claimed to lower a customer's ink spend by 45 percent. Security ink options include an infrared coding solution called Verigard, a security system that adds a small quantity of taggants, or chemical markers, to inks, varnishes or coatings for use in any print process on any substrate.
SwiftColor
SwiftColor introduces a new single-pass print head architecture with a print resolution of 1200x1200dpi capable of CMYK printing at a maximum print speed of up to 7.87 inches (200 mm)/sec.  An auto cutter is also available.
Taghleef Industries and AET Films
Taghleef Industries and AET Films showcase two expanded groups of biaxially oriented polypropylene (BOPP) film products, SynCarta PS Facestock and Injection In-Mold Label (IML) films. The SynCarta range includes transparent, solid core white and metallized films. The Injection IML offering has expanded to include a variety of transparent, voided white opaque and solid core white films. Available in varying thicknesses, they can be utilized in roll-to-roll or roll-to-sheet printing.  In some cases specific films can be used an outer web of laminations for roll-fed injection IML applications.
Technicote
Technicote features an array of new label products including digital top coated paper and film label products, wine label products, holographic film products, and membership card and drum labels products.
Tesa
Introduces the tesa 52018 adhesive plate mounting tape, a 15-mil foam plate mounting tape designed for use with thick printing plates (.067" - .107") on narrow diameter cylinders.  The product is built upon a 'super-soft' closed-cell polyethylene foam that harbors high elasticity or 'memory' properties, thus ensuring a constant tape thickness and consistent print results throughout the print run.
Testing Machines
Testing Machines introduces the new model 49-56 precision digital micrometer with improved electronics, including a digital linear encoder. Designed for thickness measurements of sheet materials, the 49-56 can be configured to meet any ISO, ASTM, EDANA or other International specifications. The 49-56 offers a cantilever balance system to allow extremely light pressure measurements. This feature also allows adding or removing additional weights for multiple pressure applications.
Tresu Group
Showcases developments in its chamber doctor blade systems for narrow and mid-web applications and introduces the new Flexo Innovator press to the North American market. The Tresu FlexiPrint Reservoir Chamber Doctor Blade System eliminates splashing, requires no ink pump and facilitates fast changeover, as it locks into any position in the printing sequence. This system ensures uniform ink coverage on the anilox roll, boosting yields even when volume requirements are as low as 0.2 liters. Also on display are enhancements to the Tresu FlexiPrint IMW Chamber Doctor Blade System E-Line, suitable for water-, UV- and solvent based inks and coatings for mid-web flexo applications. All Tresu chamber doctor blade systems will also now include TRESU Next Generation Seals. 
UPM Raflatac
UPM Raflatac promotes its new Label Solution Center, Menu Service, and Small Roll Service, giving customers a wider range of specially designed labeling products. New prime and VIP products include Polyjet WFPP, a VIP film that prints on-demand and remains waterfast throughout its life cycle.
Unilux
Unilux introduces the new LED-Series 2000 family of LED strobes, which combine the operational and environmental benefits of LED lights with the illumination power of traditional xenon-based strobes. Advantages include 25–35 percent less power consumption than comparable xenon strobes, reduced size and weight and a greater flash-rate range. At a distance of 50 cm the lights will produce a light intensity of 2000 lux with a sharper focus than the xenon lights.
Univacco
Univacco demonstrates cold foil labels for security applications along with full range of hot stamp materials.
Universal Engraving (UEI)
Displays a full range of copper and brass engraved dies for flatbed and rotary stamping and embossing. The UniSphere rotary hot stamping and embossing cylinders and UniFlex rotary graphic arts dies can be seen in the RotoMetrics' stand. On the UEI Group Infinity Foils stand are lines of foil and makeready products for use in rotary foil stamping and embossing.  On display will be foil for both hot stamping and cold foiling in a wide shade range.
Vetaphone
Vetaphone displays the VE1A series of Corona treaters incorporating a Quick Change electrode system in a specially designed and easy removable cartridge. The stations can handle up to six kW/m treatment, which is sufficient to treat almost any type of substrate. The size of the VE1A station has been kept to a minimum, ensuring mounting directly inline in an appropriate position on narrow web presses.
Wausau Coated Products
Wausau showcases its expanding digital portfolio, which now includes a new line of flexible packaging products optimized for HP Indigo digital presses.  Also substrates approved for printing on EFI Jetrion, and Durst roll-fed presses along with materials suitable for traditional inkjet and flexo print technologies.  
Webscan
Webscan shows two new barcode verifiers. The TruCheck Optima delivers accurate and repeatable results for all 1D and 2D bar codes while the TruCheck 2D UV is claimed the first commercially available hand held verifier for invisible ink barcodes used in security applications such as track and trace.
Wink
Wink launches its ProMount system for easy and accurate positioning of flexible dies in the US. The ProMount aligning ruler is available for all common narrow web machines. With just a few steps, ProMount flexible dies can be perfectly aligned on the magnetic cylinder, which has both ergonomic advantages during the retooling processes, and helps optimize die-cutting results. ProMount is available in seven standard types (PM 1 to 7), with each type optimized for specific machine types and working widths. Special sizes can be produced on request.
Also on display are Wink's four non-stick coatings for flexible dies, solid rotary dies and other machine components including new Grey and White variants for difficult materials including multi-layered labels and hot melt adhesives.
Xeikon
Xeikon demonstrates its new entry level 3030Plus digital press with a top speed of 15m/min (49.2ft/min) in full color. The company also shows its folding carton suite at the Packaging Technology workshop, including all elements from design and print to cut/crease. The company also shows its ThermoFlexX digital flexo and letterpress plate imager with Kodak Prinergy workflow. Color Control is a new cloud-based color management system.
Yupo
Yupo introduces YupoUltraClear IML film, an option for brand owners which ensures that whatever the bottle color, it will perfectly show through the label, eliminating bottle to color matching. In addition, says Yupo, the clear IML film allows for multi-color bottle creation, increased label size possibilities and more control over the brand's visual design language. The film resists scratching, fading and flagging.
Zeller & Gmelin
Zeller & Gmelin introduces the 36 Series of low odor, low migration UV Flexo inks. Z&G says the inks has been tested printing at over 1,000 feet per minute with migration levels under 10ppb. The 36 Series inks are suitable for indirect food contact, cosmetic, and pharmaceutical packaging applications. The company also announces the opening of a new plant in Mexico.
This article was published in L&L issue 4, 2012
Stay up to date
Subscribe to the free Label News newsletter and receive the latest content every week. We'll never share your email address.