Gallus appoints new CEO
Already an experienced industry figure, Dario Urbinati brings a clear vision of radical transformation to his new role as CEO of Gallus. Andy Thomas-Emans reports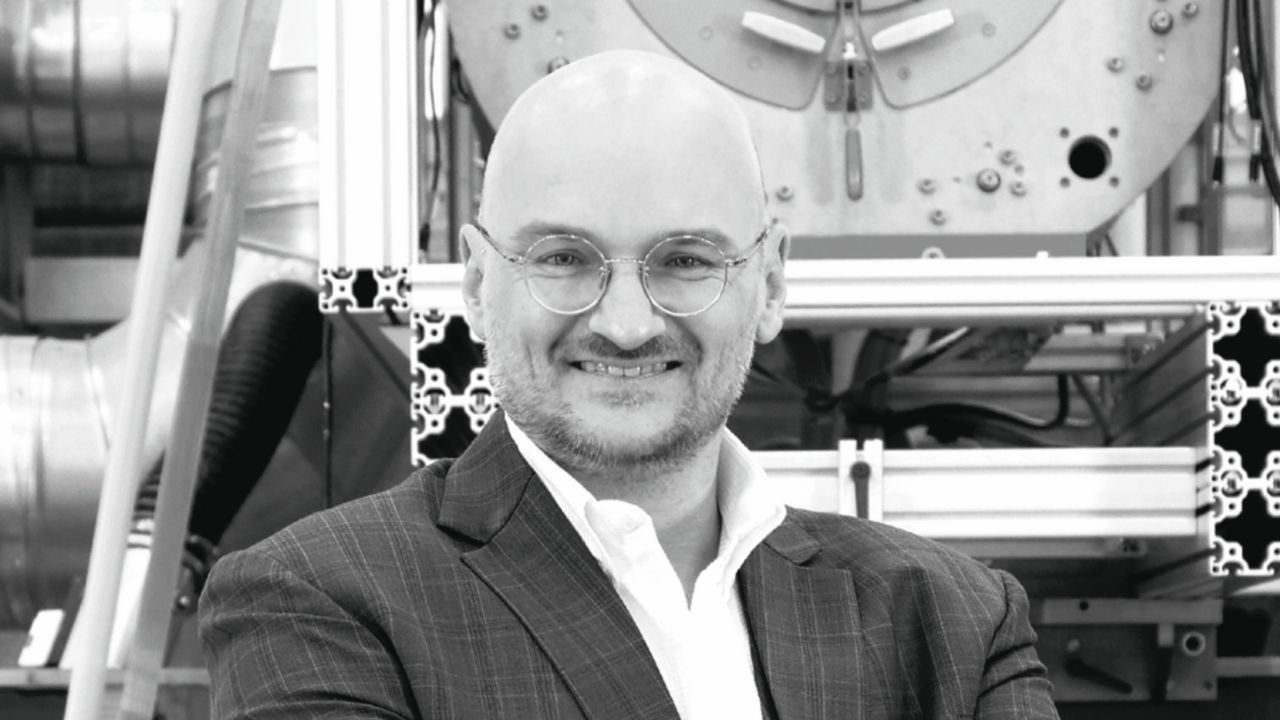 Gallus has appointed Dario Urbinati as its new CEO. Urbinati comes to the role with significant experience in the label industry including over ten years spent in various roles with Gallus itself.
Urbinati started his label career at Gallus in 2007 as global product manager for Gallus' Screeny screen printing business unit before making the move to MD of Gallus' Asia‐Pacific operations in 2011. In 2016 he moved to a similar role at Omet, then to Actega with responsibility for what would become Ecoleaf digital metallization technology. He returned to Gallus in 2021 to take up the position of chief sales & service officer.
Since returning to Gallus, Urbinati has been developing a radical roadmap for this traditional engineering company which will celebrate its 100th anniversary in 2023.
Gallus is a wholly‐owned subsidiary of the Heidelberg Group, though maintaining a high degree of autonomy. One of Urbinati's early goals was to strengthen that relationship, particularly as regards the development of Gallus' digital printing technology.
'We use Heidelberg for support and joint R+D in all relevant aspects of our digital ecosystem, including inkjet technology, software and ink,' Urbinati tells L&L.
The result was the Gallus One standalone digital press ‐ a true joint development between both companies. 'Heidelberg has a strong expertise in ink and inkjet development, all in‐house. We can also use Heidelberg's Prinect connection and networking system, so we have all the necessary technologies in‐house to drive forward this digital transformation, and more is to come.'
Gallus is also able to utilize Heidelberg's global technical support, sales and service network. Heidelberg currently has three global support centers out of which Gallus provides spare parts.
Commenting on Urbinati's appointment, Dr. Ludwin Monz, Heidelberg CEO, said, 'Dario has been responsible for refocusing the business against a very clear vision for the future of labels. This has meant resetting the business in important areas by increasing customer service and support, boosting sales and marketing activities and much more. He has also introduced an ambitious sustainability program. Gallus is an important pillar in the Heidelberg Group's packaging business, which offers long term growth potential and, importantly, shares our commitment to quality.'
Urbinati is keen to stress that despite the recent focus on digital, conventional technology remains central to his future vision for Gallus. 'Conventional press technology is still the foundation of a digital press – the Gallus One is built on a Labelmaster platform. We will remain a conventional player, but we feel that combining the benefits of conventional technology and digital technology leads to the best possible outcome, the best TCO for our customer. We will merge the benefits all relevant technical aspects in our future products.'
The proof of Urbinati's commitment to conventional technology is the recent launch of the 570mm‐wide versions of both the RCS and Labelmaster press platforms.
Urbinati believes new developments in digital‐conventional technologies will help tackle the skilled labor shortage confronting the label industry.
'We are able to solve those challenges with automation. We have those technologies inhouse and we are developing them right now. The future will be highly automated conventional and digital with an integrated and secure cloud‐based workflow. This will enable us to focus on TCO in radical new ways.'

Looking to the future, Urbinati believes this 'visionary approach to industrial transformation' will allow Gallus to continue to attract a new generation of workers as well as bringing older, experienced workers back into the workforce.
'Our strategy is to develop integrated and automated products which overcome the pain points of our customers. And this will excite younger people to enter our industry.'
A key component of this approach is the Experience Center which is expected to open at St Gallen in June, which Urbinati has championed.
'This will become a touch point for the global industry. We
will showcase the latest developments in all aspects of digital technology with a laboratory and incubator to test new ideas and host start‐ups around areas like sustainability. This will not be a Gallus showroom, it will be a resource for younger – and older – people who want to learn or create something new. We want to give them a platform to come to St Gallen and to drive the industry forward.'
Stay up to date
Subscribe to the free Label News newsletter and receive the latest content every week. We'll never share your email address.