Andy Thomas-Emans column: Sustainability and automation join forces at Labelexpo
As Labelexpo Europe 2023 approaches, suppliers are revealing the new technologies on show. Most have to do with automation and sustainability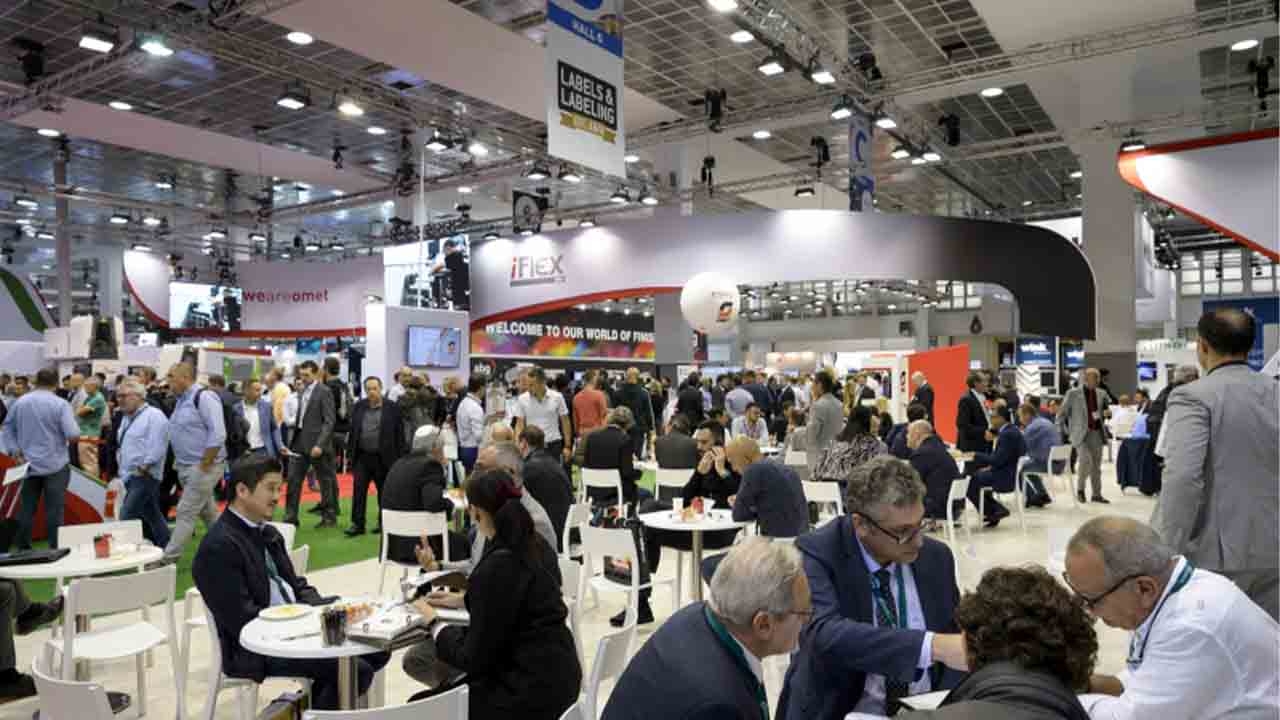 In the run-up to the first Labelexpo Europe show for four years, it has been fascinating to attend supplier pre-show
press conferences and learn about what they will be showing in Brussels and about their strategies going forward.
Two themes stand out: automation and sustainability.
Sustainability and automation are, in fact, closely linked. Making label converters more sustainable is not just a question of conserving energy and cutting waste in the production process. It is also about maintaining a sustainable workforce at a time when attracting young recruits to the industry is becoming more and more difficult.
Automation technology, increasingly powered by AI-driven machine learning, allows semi-skilled and skilled labor to
be replaced, leading directly to a more sustainable and profitable business. This does not mean a threat to the existing workforce. Automation creates new and different roles further up the value chain. Automation directly impacts
sustainability in other ways – most obviously in waste reduction.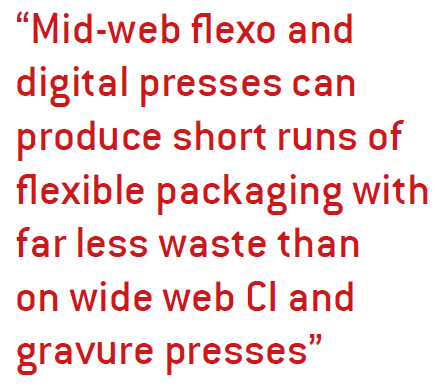 One example would be the automated uploading of job information directly from a management information system to set up a press or finishing/inspection equipment.
This replaces manual double-keying of job data, which is not only laborious and non-value adding but is also likely to lead to entry errors, which ultimately results in waste.
Extended color gamut printing (ECG)  in flexo allows pre-press automation of the color management process, with no
more manual color matching on press. But ECG also cuts down waste, both because print units do not have to be washed down between jobs, and because there is no leftover ink from mixing solid colors.
Automation is also impacting the converting end of the press, as we see a continuing move toward high-speed
semi-rotary die cutting allowing automated loading and ejection of dies. This, in turn, greatly reduces the need for heavy tooling and the associated manual labor.
Many other striking sustainability initiatives are being launched at Labelexpo 2023.
Linerless is a technology that has long been confined in commercial production to industrial and VIP labeling applications, where square/rectangular cut labels  are standard and there is a solid installed base of linerless application machinery.
But cracking linerless in the prime label market has proved a bigger challenge. Brands have been reluctant to give up the ability to die-cut labels, and reluctant also to change out their highly efficient automated PS label applicators.
Now Avery Dennison and Bobst have announced the launch at Labelexpo Europe 2023 a linerless system which involves printing on a standard laminate (so no change in the label converter's printing workflow), then delaminating the face material, which is microperforated, slit and surface coated with silicone all in a single machine pass. The backing liner is recovered and sent back to Avery Dennison
for recycling.
Avery Dennison has worked with Harlands on the applicator side, so this forms a complete ecosystem. Will this finally convince brand owners that the sustainability benefits of prime linerless labeling outweigh the marketing benefits of die-cut labels? Maybe it will be the 'challenger' brands who take up the technology as part of their overall drive to use sustainability as a unique selling proposition.
With a greater focus than ever on flexible packaging at this Labelexpo, flex pack sustainability comes under the spotlight. Label converters diversifying into flex pack have been quick to point out that mid-web flexo and digital presses can produce short runs of flexible packaging with far less waste than on wide web CI and gravure presses. And on the materials side, we will see the launch of fully
recyclable mono-material plastic stand-up pouches along with a clear trend toward mono-material paper pouches. Xeikon and Screen both introduce presses targeted at this latter application.
And looking at label material sustainability trends, we see a pivot away from biodegradable and compostable materials toward those that 'enable' a truly circular economy. This is most noticeable in adhesives that separate the label cleanly
from glass and plastic containers, enabling the recovery of clean PET and allowing glass bottles to be cleaned, relabeled, refilled, and back around the loop. Visitors will also note a trend to use more post-consumer waste in label constructions, helping create the economic underpinnings of the circular economy.
The special Labelexpo Europe 2023 show features will allow visitors to explore each of these themes in more detail. These include the Automation Arena, ECG workshop, Flexible Packaging Trail and masterclasses on flexible packaging and sustainability. In addition, make sure you continue to follow Labels & Labeling online as we report new sustainability and automation technology launched closer to the show.
Stay up to date
Subscribe to the free Label News newsletter and receive the latest content every week. We'll never share your email address.