Read later
Bottleneck buster combo for South African label printer
Founded in 1989, primarily to serve the medical industry but over the years diversifying into many other sectors, it was medical sector customers who again beat a path to ADE Labelling & Barcoding's door during the pandemic-induced lockdown. Managing director Julie Carello comments: 'We benefitted greatly from increased demand for medical products caused by the coronavirus.'
Thus, while many businesses lick the wounds of a painful 2020, and have adopted a cautious view for 2021, ADE has taken an investment plunge, in the form of a brand-new Rhyguan WON-330 automatic slitter rewinder.
Taking over the work of three portable units, it happily co-exists with a perfect partner, a Mark Andy Performance series P3 press installed at the company's Johannesburg premises in 2016. The P3 is housed in a custom-built, air-conditioned suite named Impulelo, a Xhosa word meaning 'success through working together'.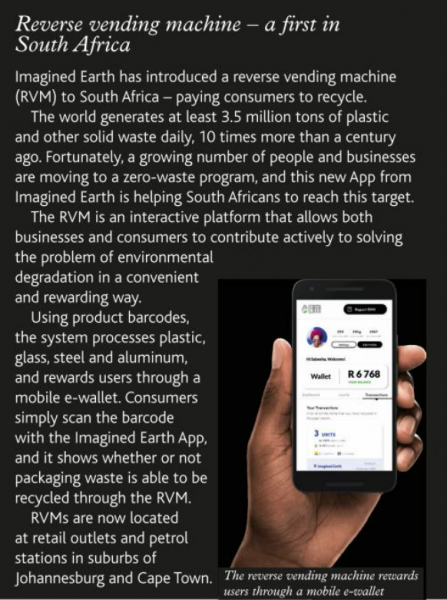 This latest purchase cements a longstanding relationship between ADE and SArepco, which, as local distributor, was responsible for the sale and installation of both machines.
While the Rhyguan WON-330 may be compact, at 1.8m wide, with a very short web path, it has a host of advanced features that make it ideal for ADE's purposes.
Wim van Eunen, SArepco's sales manager, elaborates on its advantages: 'It's fully servo-driven, featuring shear and razor slitting with turret rewinding for fast cycle times and improved productivity. The change from razor to shear slitting is a quick and simple process. In addition, automatic acceleration and deceleration ensure excellent tension throughout the cycle.'
ADE's WON-330 accommodates finished rolls of up to 700mm in diameter. It also features three different mandrels – 76mm, 40mm and 25mm – and is fitted with a strobe light for early detection of faults to minimize waste and returns.
"We're more than ready for whatever 2021 brings"
According to Julie Carello, the machine's three operators are happy with the new purchase, particularly as the training they've received has added another valuable skill to their CVs.
Quality
Carello admits that prior to 2016 and the purchase of the Mark Andy P3, quality and production speeds left much to be desired. 'Now, thanks to the P3 and the WON-330, quality and speed are top notch, and bottlenecks resulting from increased volumes have been eliminated,' she says.
With vaccination now within reach of many of the world's citizens, it's to be hoped that the final hurdle of this pandemic is in sight. The team at ADE expects a continued stream of orders and a return to pre-Covid demand levels.
'We've reinstated our night shift after a short break in the quieter January period, and we're more than ready for whatever 2021 brings,' Carello concludes.