Flexo investment leaves letterpress behind
Masaaki Ono, founder and chairman of label converter Yukousha, based in Nerima-ku, Tokyo, started the company back in 1970 with the goal of delivering innovative labels to the Japanese market. In 1988, the company's newly developed label with a ribbon attached won a Finat new product development award. In 2001 the company was a winner in the flexo printing category of the World Label Awards.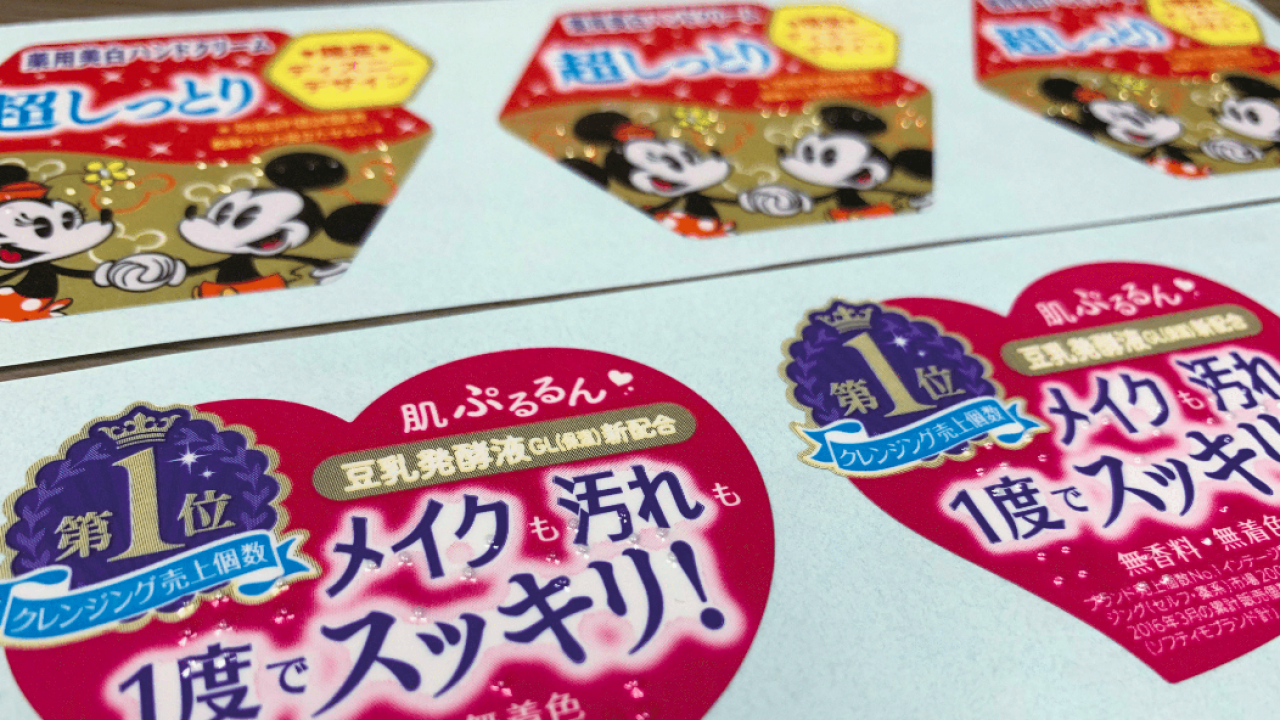 Today it supplies labels on the leading edge of technology designed to solve problems in a range of fields from food and cosmetics to logistics. With 90 employees, it serves the food, cosmetics, toiletry, medical, automobile and logistics markets.
The company is rather unusual in that it has been using flexo presses for many years in a market largely dominated by letterpress. In recent years, Masaaki Ono has concentrated even more on flexo compared to offset and rotary letterpress to further improve print quality and speed, to convert for a wider range of end use applications, and to build a modern mass production system. 
The company is today one of Japan's biggest flexo houses, with a total of ten machines installed at its Tokyo headquarters building and at the Yamagata factory. Labels are typically printed at up to 100m/min at 200 LPI resolution. 
'We strive to improve something every day, and the accumulation of small improvements has built our company into what it is today,' says Ono.
Linerless labels 
A key focus for Yukousha is linerless labels, targeted mainly at the prime food and home delivery sectors. The company has installed a single pass manufacturing system which involves pattern adhesive coating, printing and converting in one line. Production volume is increasing year on year. 
Another interesting development is the use of screen inks in flexo printing stations. This is particularly effective where there is a high coverage of white, and on longer runs.
The system is able to print high density whites at high-speed in a way that could not be realized with conventional screen printing. A fire-extinguisher label manufactured as a sample was first printed white on a 45 micron silver-gloss foil at 50m/min, followed by multi-color over-printing and lamination (see illustration). For these test samples print speed was relatively slow, but they are actually printable at 80-100m/min on a flexo press during normal production conditions. 
The company is undertaking additional test printing on prime labels for cosmetics and eye-catching POP labels, which are largely printed letterpress in Japan. But usually in letterpress printing, whites tends to be dull, and it has been difficult to achieve a screen-like white. Now this system makes it possible to print high-impact whites at much higher speeds. Already some brand owner customers in the cosmetics and toiletry sectors say they want to switch to this 'flexo-screen' printing system from normal flexo and letterpress.
Yukousya developed Braille labels using embossing technology several years ago, and this system has been adopted by major cosmetics manufacturers for POP labels. Braille should achieve a height of at least 0.2mm. 
The company now concentrates on longer runs with more complex designs.
Stay up to date
Subscribe to the free Label News newsletter and receive the latest content every week. We'll never share your email address.