The future of apparel labels
In today's multi-channel retail environment, apparel items carry a range of labels and tags, each fulfilling a unique and important function as well as presenting a series of challenges for the label industry.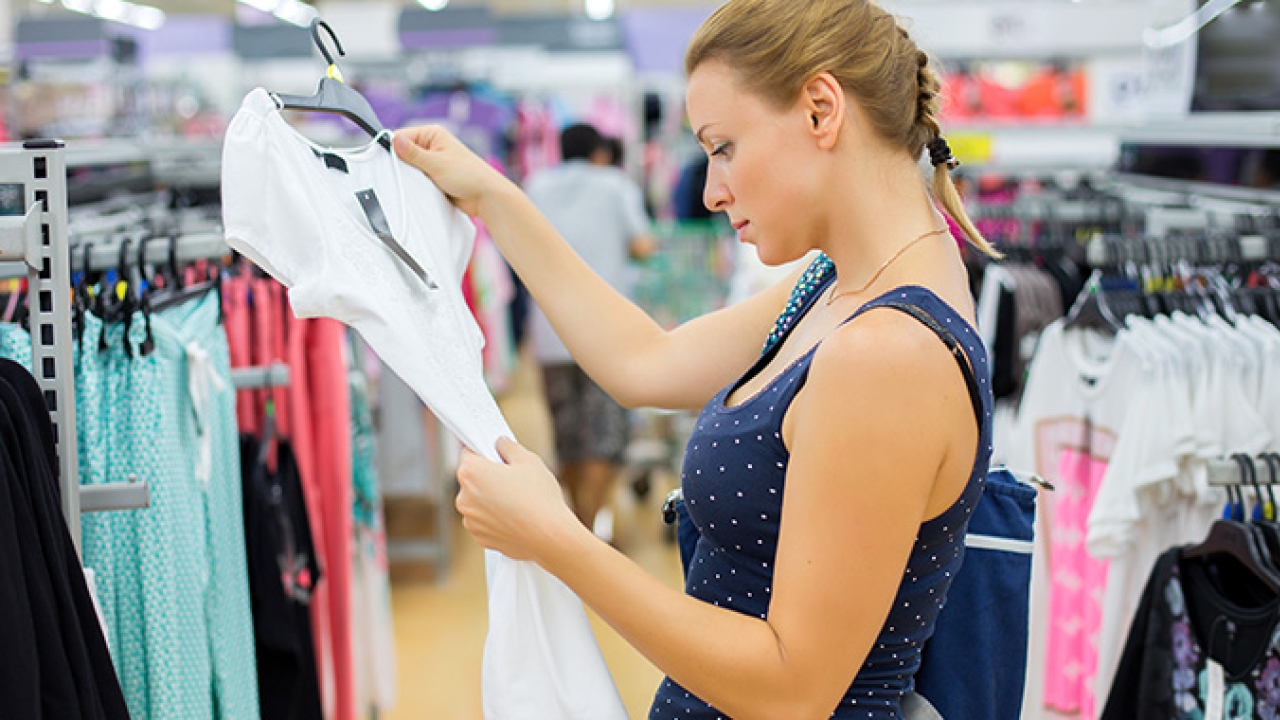 According to a recent Global Info Research study, the worldwide market for fashion and apparel print labels is expected to grow at a CAGR of 7.1 percent over the next five years. It is forecast to reach 2,970 million USD in 2024, from 1,970m USD in 2019.
The positive forecast for the apparel label market brings significant interest from the printing industry. Both equipment manufacturers and converters are looking to innovate and follow recent trends, which are presenting several challenges but also offer significant opportunities. 
"Today, fashion increasingly has to be fast. Businesses in this space need to be agile. The can no longer afford to spend too much time moving items out of store and reticketing or retagging them."
The apparel label industry is complex. Not only does a label establish a clothing and brand identity, it also gives instructions that help the customer care for the garment after purchase. Clothes labeling is so important, in fact, that consumer protection agencies around the world have stringent care labeling requirements. In addition independent organizations such as the International Organization for Standardization (ISO) have their own labeling requirements that companies must follow if they wish to receive certification.
Challenges
Multiple factors shape the apparel label market's production lines and its competitiveness. 'It really comes down to what I call the Amazon effect,' says Ken Moir, VP of marketing at NiceLabel. 'Today, fashion increasingly has to be fast. Businesses in this space need to be agile. They can no longer afford to spend too much time moving items out of store and reticketing or retagging them.'
According to Moir, to retain customers and build competitive edge, businesses must move instantly and make their products available to purchase on the market in as short time as possible. 'Many of the established brands are struggling with the omni-channel route to market. In the apparel market one out of three purchased products is returned. Managing these returns, keeping costs down and the speed of refurbishing all make a dramatic difference to the bottom line and customer experience,' adds Moir.
Checkpoint, a division of CCL Industries and an innovator in the RFID field, sees digitalization and the need for sustainable solutions as the two big challenges in the apparel and textile label market. While these are positive movements, both are driving substantial change within the industry and so producers and brands must stay ahead of the curve. 
With concepts such as circular fashion starting to take off, businesses are becoming more environmentally aware, and are letting their customers know about it. Changing clothing labels to reaffirm the company's commitment to sustainability boosts its reputation, not only with customers but also with potential employees. 
'The question of how we can make our products more sustainable and more circular is at the center of the work we do. For example, we are working on reducing the weight of our products, and increasing the content of recycled materials, as well as offering a solution where scrap is taken from our process and reprocessed into a yarn that we can then incorporate into our solutions going forward. We are also looking at ways that our digital solutions can enable recycling of garments,' says Michael Colarossi, vice president of innovation, product line management and sustainability for apparel solutions at Avery Dennison.
Avery Dennison has an influence that extends throughout the supply chain to champion issues of sustainability. From ensuring that its suppliers and the organizations it works with are abiding by the highest standards from a social and environmental perspective, Avery Dennison ensures it is driving the right behavior in the industry. 
'As one of the largest players in the apparel space, we have an obligation to continue to act as a force for good, and work with our communities, suppliers, brands and retailers to drive this idea of sustainability,' says Colarossi.
Also following this trend is thermal transfer ribbon manufacturer Armor. 'We are testing a new program in France where we collect the ribbons at the user site and provide a certificate of recyclability. We send the waste created by using our ribbons to generate energy. The program is now operational in France and we are working on case by case examples to make sure we align with local legislation,' says Pierre-Arnaud Hommel, communications manager at Armor. 
According to Armor, one of the market challenges is introduction of sustainable fabric label materials. 'These label materials will be biodegradable, recycled, recyclable or organic compostable. And, of course, they should not affect our population: for example, corn-based material shouldn't affect our resources, but should also be safe when in contact with human skin,' says Hommel. 'Within the range of 10 fabric label materials that Armor recently introduced in Europe, we have integrated a recycled yarns solution to respond to growing sustainable initiatives.'
Fabric labels are increasingly a central component in the logistics, marketing and selling processes of textile products. 
'We are committed to reducing our environmental impact and protecting the health, safety and well-being of both our employees and the communities in which we work in around the world,' comments Erik Cardinaal, vice president and general manager of Apparel Labeling Solutions for EMEA and Americas at Checkpoint. 
'We aim to support the United Nations Sustainable Development Goals in every part of our business and pro-actively assist our customers to meet their own sustainability goals.' 
Opportunities
'Although both digitalization and sustainability can be seen as challenges, these two industry-wide shifts also present the biggest opportunities for positive market transformation. Checkpoint is vertically integrated to help retailers move and consumers connect with a digital world,' says Cardinaal. 
According to the company, another opportunity is being created by the growing number of global retailers adopting RFID. Although this technology has been around for many years, as the cost of producing the inlays falls and potential return on investment becomes more evident, there will undoubtedly be more brands looking at adopting RFID in the future. 
'The reason for this is simple, an RFID-enabled apparel label can provide multiple benefits to retailers, including asset tracking and product authentication. Stores that have adopted the technology are able to count inventory quicker and improve their stock accuracy. Ultimately, they can avoid costly out-of-stock scenarios and improve customer experience, which is vital in today's retail industry,' adds Cardinaal.
Labels that provide more than simple product information are becoming increasingly sought after by retailers, whether to improve inventory accuracy or help tackle theft, suppliers that deliver intelligent labels to their customers are well placed for success.
According to NiceLabel, one opportunity lies in being agile, quickly reacting to changing consumer behavior and digitalizing the processes accordingly.
'The opportunity is about being able to reticket and retag where and when you need to. Retailers and suppliers that can do that and help deliver the product in as near real-time as possible will achieve a competitive advantage. Cloud solutions can help here too, enabling suppliers to do the original master ticketing and tagging, thereby helping eliminate the need for reticketing and retagging further down the supply chain, and further accelerating the delivery of the product,' says Moir.
Smart technology
Across all technology types, an IDTechEx report predicts that growth areas for RFID will include apparel tagging. Just since the beginning of this year this technology has been used in over 10 billion labels, despite low market penetration reaching only 10 percent. To put this in context, contactless cards, which were considered as a major use for RFID tags, have been used in just 2.3 billion cards in the same period. 
'Our RFID and Janela solution is a digital knowledge base that provides information about specific items along the supply chain, which allows for a very efficient and accurate way of improving the visibility from the moment an item is created, through to its journey on the supply chain, all the way through to retail and eventually with the consumer in their home,' says Francisco Melo, vice president and general manager, global RFID at Avery Dennison.
NiceLabel sees smart technologies increasingly integrating with the label market and driving it forward. 'More retailers are managing the inherent complexity themselves, designing ticket tags to support RFID, and then through technologies like cloud and processes like centralization, making it easy for their suppliers to adopt them,' says Moir.
"An RFID enabled apparel label can provide multiple benefits to retailers, including asset tracking and product authentication. Stores that have adopted the technology are able to count inventory quicker and improve stiock accuracy.'
Armor AXR TX thermal transfer textile ribbon is already able to print QR codes for its clients and the company currently investigates new options and technologies. It uses QR codes on its own products. 'Even with the increased use of smart labels, printing identification and traceability data will remain a key challenge: it will always be necessary to provide readable (or scannable) data to consumers and to all members of the supply chain. For variable data, thermal transfer printing is one of the most efficient, simple and competitive technologies,' says Hommel.
'We believe that smart technologies, such as RFID, are becoming more important to retailers,' says Cardinaal. 'Over the coming years, they will integrate into the label market. We see this as a natural progression. In the past, we have seen the evolution of barcodes and now we are seeing the use of smart labels, but this time at a much higher pick-up. Smart labels have a number of direct advantages including inventory accuracy, financial improvement and customer satisfaction.'
The future
'The apparel and garment sectors are two of the most forward‑looking when it comes to labeling,' says Moir. 'I expect to see the market increasingly adopt cloud and rapidly move to innovative new approaches such as RFID. In line with this, I anticipate that in the future all reticketing and retagging will be done on a smaller scale, closer to the customer: in store or in the distribution center processing online purchases.
'That does not mean that traditional printing bureaus will die – some label printing jobs are on such a large scale that they will continue to be needed – but even these bureaus will over time need to adopt cloud labeling solutions. In short, cloud is going to be used more and more for ticketing and tagging but it is also increasingly going to be a solution for suppliers.' 
"I expect to see the market increasingly adopt cloud and rapidly move to innovative new approaches such as RFID."
Specialists from Checkpoint think that with the need for more environmentally friendly solutions, there will be changes in the use of current materials and production methods that will also result in the enabling of more advanced and intelligent labels. 
'The target of smart garment labels is to use big data to create a personalized product experience,' comments Hommel. 'For consumers, the trend is no longer to purchase in retail stores. These physical stores are becoming "experience centers" for later sales on the internet. So product data, consumer digital data and physical contact in stores will allow the creation of a fully customized sales experience: starting from product, habits, budget and colors.'
Stay up to date
Subscribe to the free Label News newsletter and receive the latest content every week. We'll never share your email address.